Tips for Staying Safe in the Montana Backcountry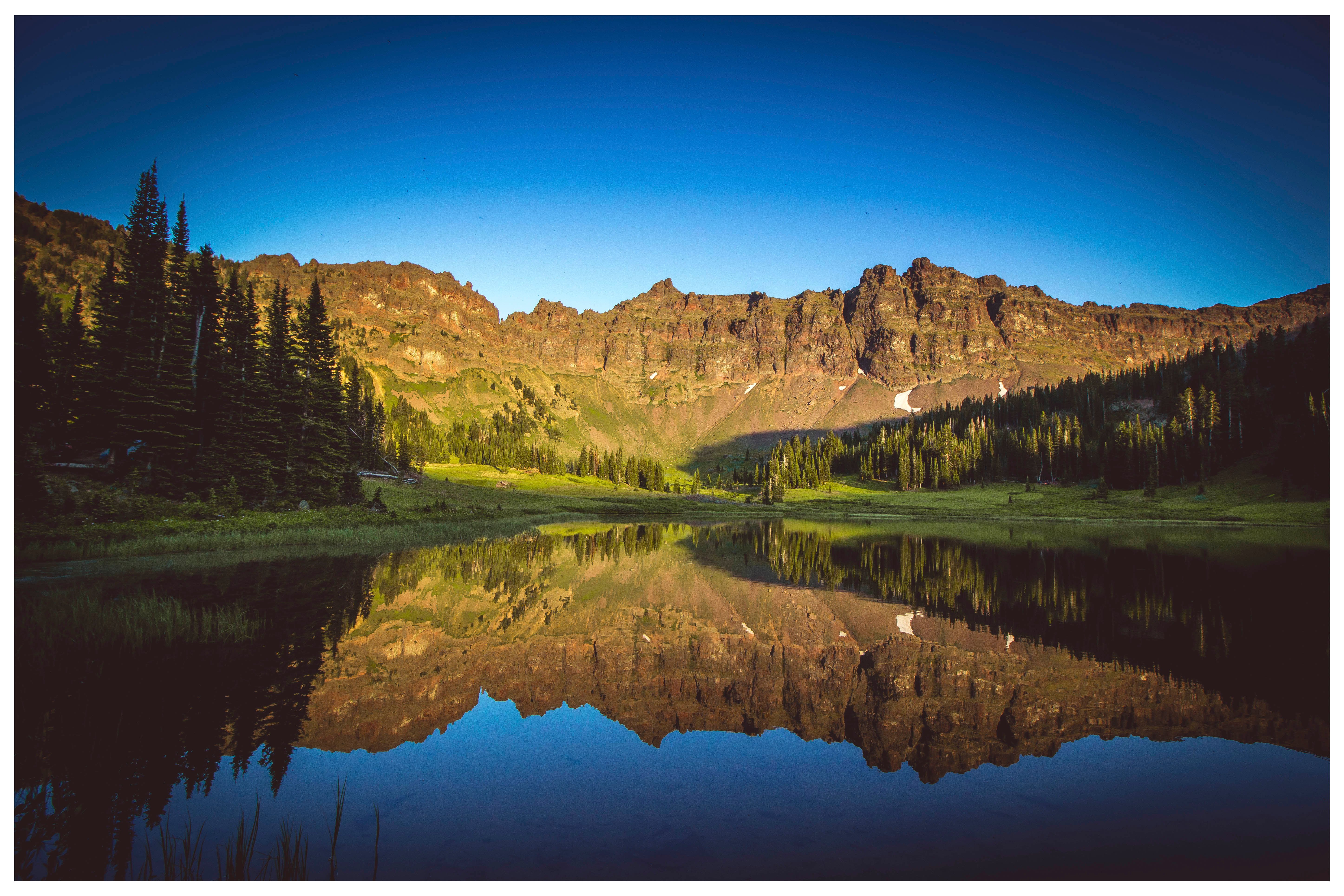 Summer in Montana is divine. As soon as the snow melts, locals start running fast and furiously, soaking up as much sun as possible. Standing at the top of a towering peak is a fantastic feeling, and the rivers provide a fertile playground for fishing and boating. However, for all its grandeur, the wilderness is also a dangerous place, and proper preparation is essential. Search and rescue professionals define backcountry as anywhere they can't drive an ambulance, and around Bozeman, that's a lot of places! It doesn't take much to plan, and it's well worth the effort.
Don't Go Alone
Use the buddy system. Small hikes around town are beautiful to do by yourself, but it's not wise to go on bigger adventures alone. Also, make sure to tell someone where you are going. It's easy to run out the door and skip this step, but it's the most important thing you can do. Be as specific as you can.
Bring a Reliable Map
Download maps on your phone or uses a good old-fashioned paper copy. Don't rely on your cell phone; service is spotty in the backcountry. It's a good idea to have a compass in your pack as well.
Prepare for Any Type of Weather
Weather changes rapidly. It can go from sunny and beautiful to a snowstorm in a short time. Be sure to pack layers, including raingear. Don't let yourself get wet; hypothermia can happen just as quickly in the summer. The sun is intense at high elevations. Always wear a hat, sunscreen, eye, and lip protection.
Listen to Your Body
Oxygen levels are lower at high elevations, so if you're used to low altitudes, you may need to plan a little extra time to acclimate to a new climate. Listen to your body and don't overexert yourself. A good rule of thumb is to let the slowest person in the group set the pace.
Wear the right footwear
Hiking boots come in a variety of heights, weights, and durability. Trail running shoes are great for short excursions, whereas longer treks require a more rugged boot. Wool is the most popular fabric, it regulates temperature, keeping your feet from getting too sweaty. Wool is also naturally antimicrobial, much better at keeping stinky feet at bay!
Understand Wildlife Safety
Wildlife is just that, wild. Never approach, feed, or touch them. It's recommended you stay 100 yards from bears and wolves and 25 years from other wildlife, including elk and bison.
Be bear aware. Bears don't want to encounter you any more than you do them. It's important to make noise on the trail and not startle them. Always carry bear spray and know how to use it. Be especially cautious in the spring when they are waking up hungry from their winter slumber. If you are exploring Yellowstone, be sure to check for bear management areas. The bear activity becomes very concentrated in certain areas, and officials will close the area to humans to give them their space. If you are camping, use proper food storage.
Be Cautious of Water
Water can be dangerous; rocks can be slippery, and the snow runoff can make the water temperature cold. Never drink unfiltered water. Always pack your own or treat it with a filter or water purification tablets.
Review fishing regulations
Most of Montanan's practice catch-and-release fishing, which helps keep the fish populations healthy. When temperatures get too warm, a Hoot Owl Restriction goes into place, which means you can only fish until 2:00 p.m. so as not to put too much stress on the fish.
Share the trails
Aside from wilderness areas protected from motorized vehicles, most trails accommodate hiking, biking, ATV, and horseback riding. Always be aware of your surroundings.
Pack the Necessities
Be sure to pack some necessary supplies: water, snacks, a lighter or matches, a first-aid kit and a headlamp are all critical.
Ticks and mosquitoes come with the territory
Always wear repellant; long pants and sleeves are helpful as well. Ticks are most active from mid-March to mid-July and love grassy, brushy, low elevation areas (4,000-6,500 feet in elevation). Ticks tend to wait on bushes and jump on to people and animals as they pass. Always check yourself and your pets for ticks when leaving the backcountry.
Follow Local Recommendations
If you're exploring Yellowstone National Park, please follow the safety precautions, including staying on the boardwalks in thermal areas. Never touch the springs.
For more safety information, go to https://www.fs.fed.us/safety/.
If you enjoyed this blog, take a look at some of our other related articles: