Snowy Fun in Bozeman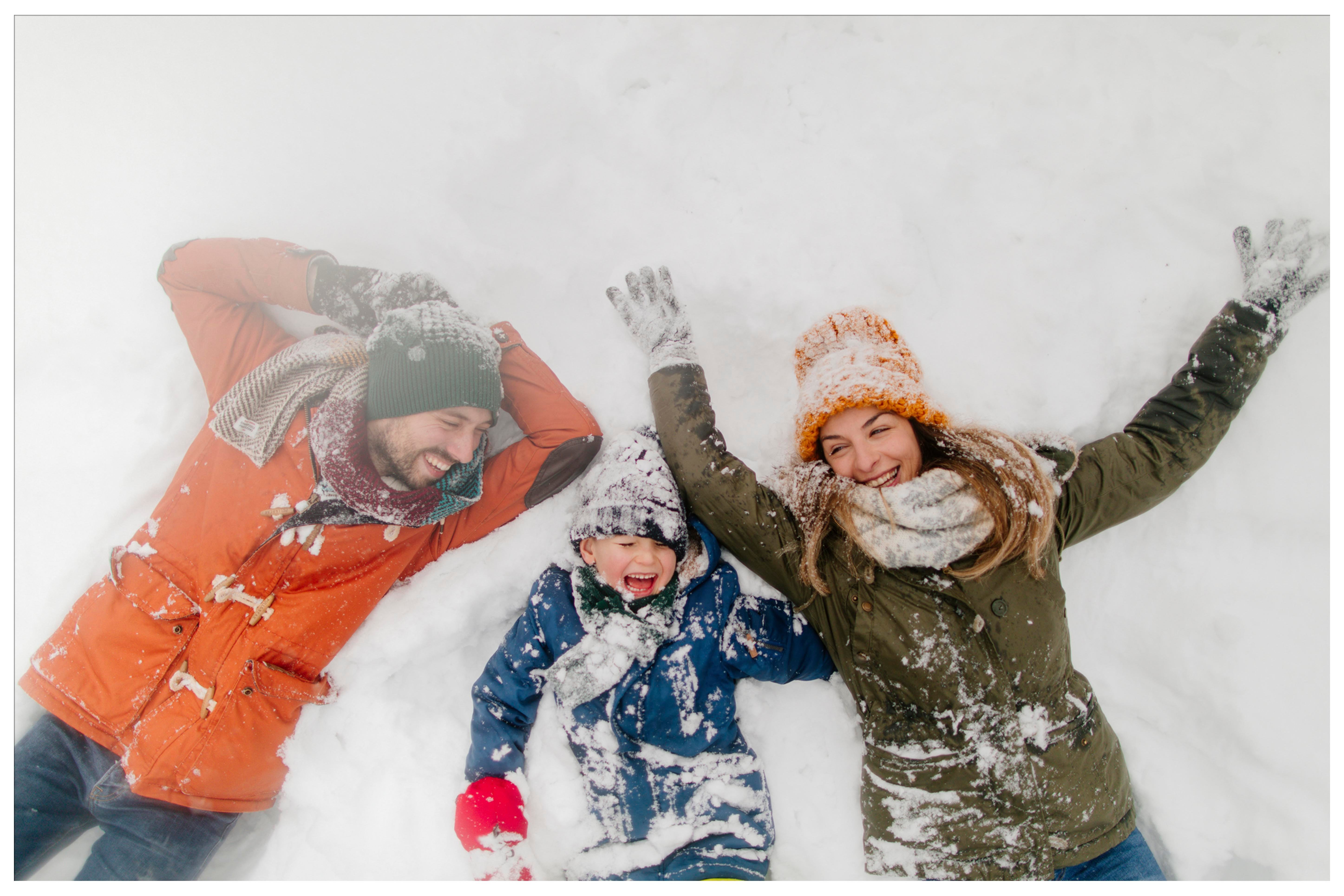 Are you ready for one more winter flurry in Bozeman! For that last blast of snow and cold before spring, we're up for some local fun. And, while we love a good powder day like the best of them, hitting the slopes isn't for everyone. Here are our favorite alternative ways to get out in the snow without heading far out of town.

Snowshoeing
Snowshoeing is just walking in gorgeous spots. With some sizable shoes on your feet. Float above the snow in snowshoes, and select from hundreds of miles of hiking trails in the surrounding mountains, now accessible year-round when you add snowshoeing to your repertoire. You don't need to cart these shoes around with you, either. You can rent from local legends around Bozeman, like Chalet Sports or Round House, and save space in your bag for special souvenirs to bring home with you.
Après
After you go out walking, return to a hot toddy at Wildrye Distilling.

Nordic skiing
Nordic skiing (also known as cross country) is a great way to dip your toes in the skiing world without diving face-first into a pile of powder. It's almost as easy as walking, and a great workout to boot. You can get started so easily when you're in Bozeman—here's the rundown. Grab some rentals from one of the local shops that can get you outfitted with all the gear you need. Then head to the trails: you have your pick of the Main Street to the Mountains trails in town that are groomed all through the winter, the trail system at Crosscut Mountain Sports Center, or any of the more rugged offerings up in the mountains.
Après
After a workout this good, you deserve a drink—and a mighty meal to keep you fueled. Take your pick of Bozeman's top eateries, feeding Bozemanites and visitors alike with full-flavored eats.

Sledding
Grab a saucer, a sled, a lunch tray, an inner tube, whatever works to get you down the hill, and head up to a small summit—Peet's Hill on the edge of town will do the trick with killer views and laughter-inducing slopes. It still counts as a workout if you're having so much fun you don't realize you're out of breath!
Après
An activity as whimsical as sledding demands a whimsical end. Hot cocoa and a pastry are the perfect combinations, an easy order from Wild Crumb Bakery.

In-town fun in the snow
You don't have to go far to enjoy the feeling of snow flying in this mountain paradise. You can make a snow fort, build a snowman, flutter out a snow angel or sling some snowballs in an epic battle right here in town. Take your pick of parks to frolic in (like Lindley Park, Bogert Park, Southside Park, and Dinosaur Park, among others) and kick up some powder.
Après
After a little snow time in the morning, wandering through the local boutiques on Main Street won't go amiss. You can snag a coffee along the way to keep you caffeinated for a day of winter fun in Bozeman.
Click here for more help planning your winter stay in Bozeman, and get ready for a wild ride when the snow flies!
If you enjoyed this blog, take a look at some of our other related articles:
Ranking the 14 Best Hot Springs in Montana
Bozeman Winter Vacation Ideas
Snowshoeing Around Bozeman, A Beginner's Guide
Scenic Winter Drives Around Bozeman
In our never-ending quest to keep up with all things new in Bozeman, we have been producing content for years and can't possibly update every blog when new businesses open or existing businesses close. Please reference the publish date and do your own due diligence when making plans.