A Texan's Ski Vacation; Benefits of Skiing in Montana vs Colorado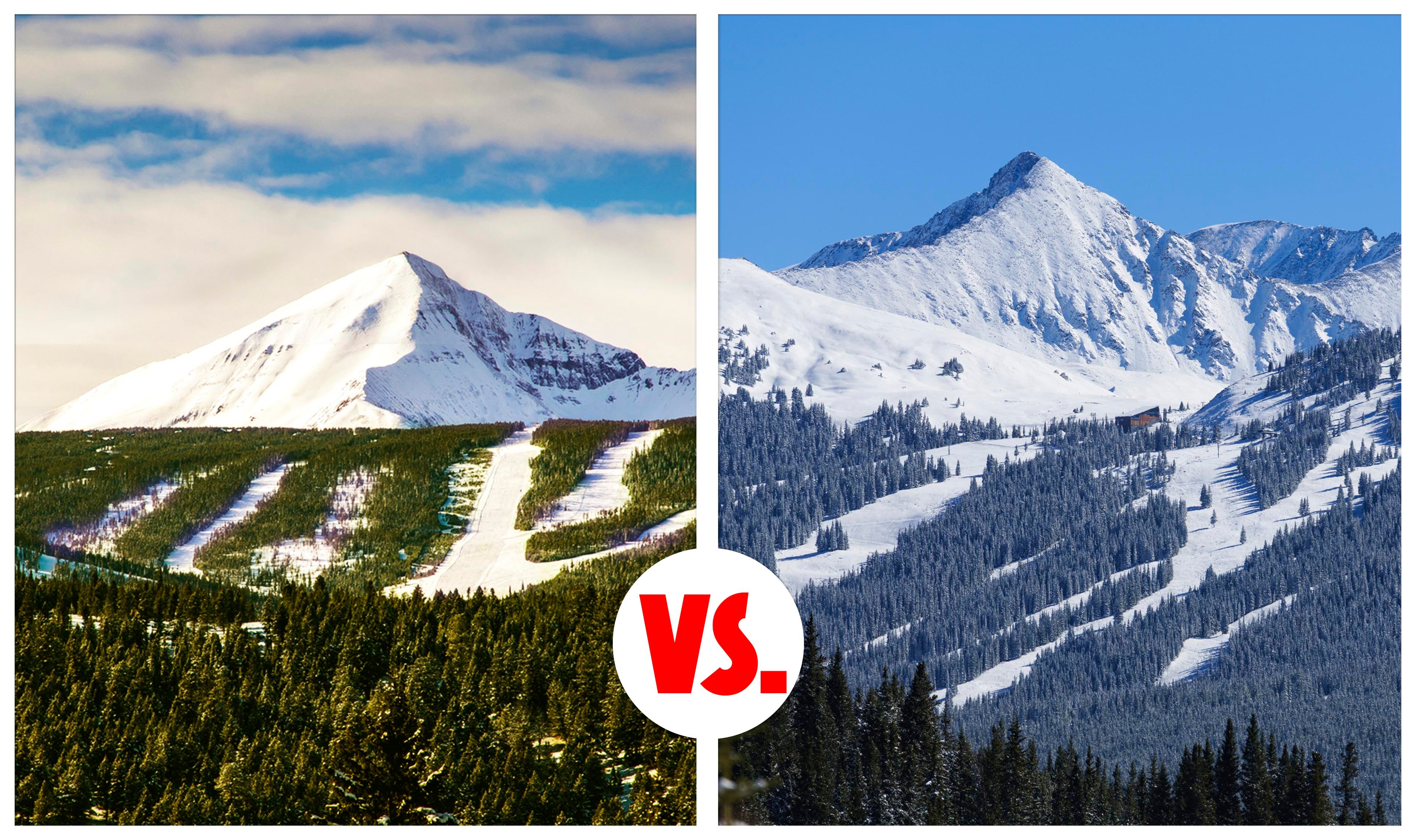 It's no secret that Texans enjoy a complete change of scenery and often hit the slopes for winter vacations. Given that Colorado is just a state away, it's logical that many people have frequented these resorts…until now. Getting to Bozeman from Texas is easier than you might think, and oh so much more fun.
Bozeman Yellowstone International Airport continues to expand air service, including nonstop flights from Texas. American Airlines has a year-round, daily trip to Dallas/Fort Worth, and United Airlines has a seasonal, daily flight to Houston. Of course, those aren't your only options, add a quick stop in Denver or Salt Lake City, and you can find flights to fit any schedule.
So why all the hype? We'll tell you.
It's not just easy to get here; it's easy to BE here. Montanan's enjoy a more natural pace of life. They stop and enjoy the moment, the scenery, and the people around them. The attitude is infectious, and while it's sometimes different than what city dwellers are used to, they generally love the spirit and relax right in.

Enjoying the Cold Smoke
There are no lift lines. The terrain is vast, and the lifts are fast, getting people up the mountain efficiently. It doesn't take much exploring to find new powder stashes, untracked groomers, or challenging chutes. Ski on a weekday, and you may find yourself the only person on the run.
The snow is light and deep. Bridger Bowl and Big Sky Resort, in particular, are known for their light, fluffy powder. The weather over Bridger Bowl drops some lightest snow you'll ever ski, aptly known as the Cold Smoke. And when it dumps, the sweeping meadows and big bowls at Big Sky Resort are a powder skier's dream.
There's no traffic. (Unless you count the occasional bison jam.) Plus, driving to Montana's ski resorts is not only swift, but the scenery is also spectacular. Instead of arriving via a busy interstate, you'll slowly wind through picturesque canyons.
Once you're here, you'll be greeted with the warmth of small-town hospitality. People here appreciate good friends and good stories, and the ski lift is the ideal place to find both. Ask a local about their favorite ski runs, and they will give you a litany of ideas, (usually along with a great ski story)!

Snacks, Shopping, and Skylines
Foodies take note — the dining in Montana rivals any urban area. Chefs from around the world come for the quality of life and bring their culinary talent with them. Agriculture is big in Montana, and local meat, produce, and dairy is used frequently in all types of cuisine. Looking for a tasty adult beverage? Breweries are popping up as fast as you can tip back a brew, and distilleries are dotting the landscape. If you're looking for a little local flavor, just ask around for the tried and true taverns and belly up to the bar!
If you need a little retail therapy, you are in luck. Artists, craftspeople, and clothing designers all take their place in the shopping scene. The Montana landscape inspires creativity, and the galleries are abundant. Watch for the local art walks, with artists on hand to talk about their work. Sporting goods are another popular provision. Montana made backpacks, outerwear, and even skis can be found around town.
The views are endless. At the top of Lone Mountain at Big Sky Resort, you can see three states, two national parks, and numerous mountain ranges. At Bridger Bowl, you'll have views that seem to stretch all the way to Wyoming.
Starting to get the picture? This is just a sampling of reasons to ski in Montana, but the real reason boils down to good quality fun with family and friends. It doesn't get any better than that.