Best Bird Watching in Bozeman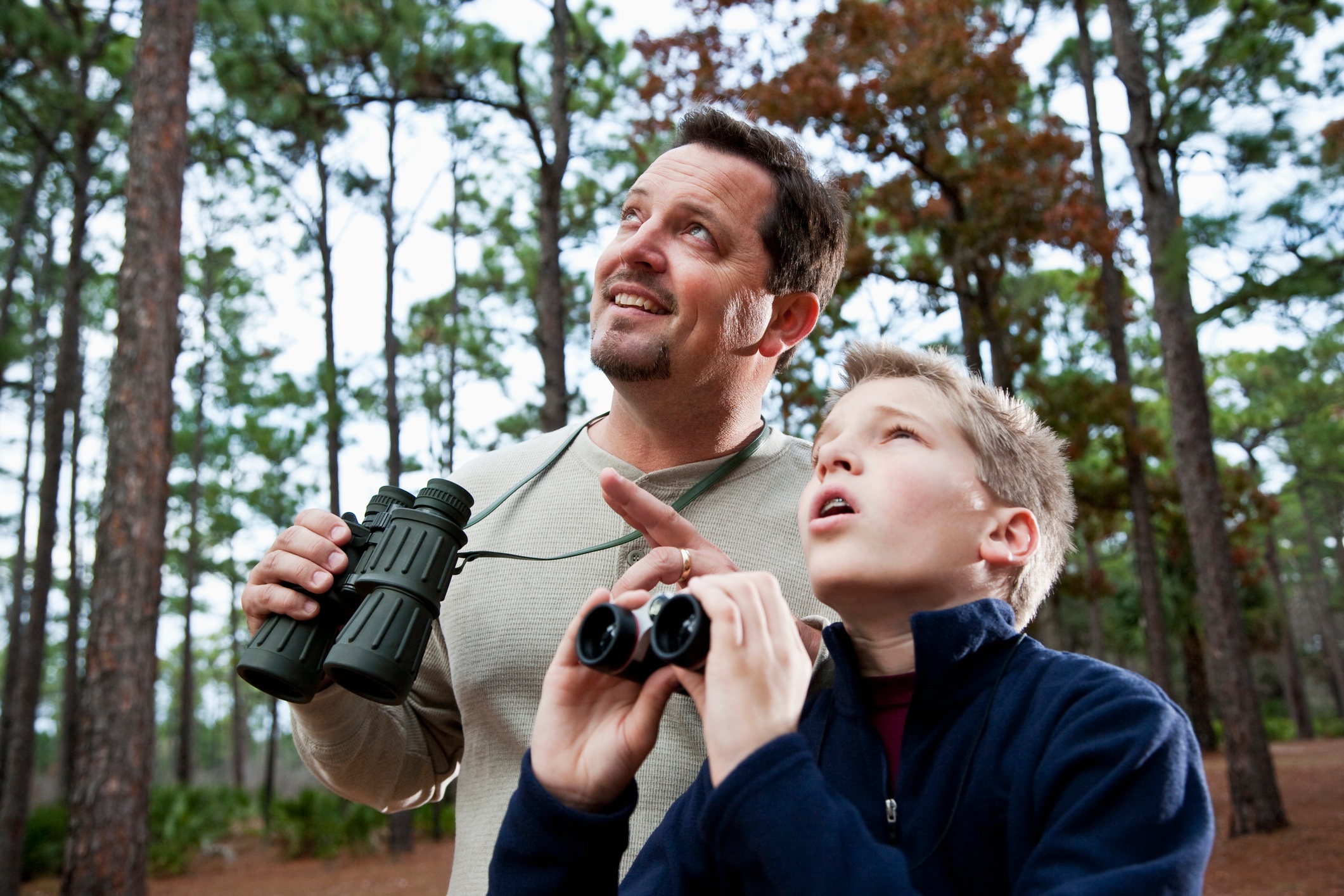 Bozeman is a migratory hotspot that provides a wide array of bird watching opportunities throughout the year. The best bird-watching spots in Bozeman play host to several species of finches, buntings, swallows, hummingbirds, sparrows, songbirds, warblers, ducks, birds of prey, and several others.
The local birding area provides a variety of accessibility options to many unique habitats to allow individuals of all ages to spot gorgeous birds of all natures. While there are many more amazing Birding Hotspots provided in detail by the Sacajawea Audubon Society, here are our favorite bird-watching spots in Bozeman.
Lindley Park / Gallagator Trail
Lindley Park and the Gallagator Trail starts at the east end of Downtown Main Street and provides a close, in-town oasis for fantastic bird spotting year-round. An array of musical notes can be heard from the singing of the Ruby-Crowned Kinglet and Yellow-Rumped Warbler. These vocalists are joined with our local birds, Black-Billed Magpie, Mountain Chickadee, Red-Breasted Nuthatch, and Brown Creeper. Due to their noisy nature, Lindley Park and Gallagator Trail provides a collection of birds of prey in Bozeman consisting of the Cooper's Hawk, Merlin, Great Horned Owl, and Snowy Owl.
East Gallatin Recreation Area
Mainly known for the great trail system, Bozeman Beach, and the park, the East Gallatin Recreation Area has provided both individuals and birds a place to congregate. The willow and cottonwood forest growth mixed with open areas that include both a body of water and a flowing stream of the East Gallatin River allow several birds a place to call home. A few of the birds that are often seen around here are the Western Meadowlark, Savannah Sparrow, Willow Flycatcher, Gray Catbird, and several species of ducks.
Drinking Horse / "M" Trail
If you're looking for more of a hike and bird watching, the Drinking Horse and "M" Trail is a great local option for Bozeman birding. A quick 5-mile drive from downtown Bozeman offers a wooded sanctuary of cottonwood, willow, dogwood, and Douglas fir. These hiking trails are both standing at the foot of the Bridger Mountain range which is great for undisturbed bird watching in Bozeman. At the start of both the trails, it would be common to see Calliope Hummingbird, Yellow Warbler, Black-Headed Grosbeak, and American Goldfinch. However, the "M" Trail will provide slightly different birds of Bozeman which include Townsend's Solitaire, Lazuli Bunting, Green-Tailed Towhee, and Chipping Sparrow. The Drinking Horse trail offers the birding pleasures of Belted Kingfisher and American Dipper, with musical montane birds farther up the trail such as Clark's Nutcracker, Mountain Chickadee, and Red-Breasted Nuthatch plus several raptors to accompany them.
Triple Tree Trail
Triple Tree Trail gives Bozeman bird watchers several easily-accessible birding areas that serves as a transition area between the Gallatin Mountains to the grasslands, Limestone Creek, and brushy deciduous areas. At the start of the trail, it is common to spot Ruffed Grouse, Calliope Hummingbird, Veery, and Lincoln's Sparrow. The Triple Tree Trail extends into a forest of lodgepole pines and Douglas fir which is great variety in spotting Cassin's Vireo, Swainson's Thrush, and Western Tanager. Triple Tree has been considered one of the greatest diversity in Bozeman bird watching for any short hike in the Gallatin Valley.
Lewis and Clark Caverns State Park
Mainly known for their extensive underground caverns, Lewis and Clark Caverns State Park is home to an array of birds that is less than an hour's drive from Bozeman. The diverse area provides a home for many birds from their limestone cliffs, Douglas fir forest, Great Basin scrub, and isolated springs. Some of the birds that can be commonly found are the Peregrine Falcon, Common Poorwill, Cassin's Vireo, Hermit Thrush, and Lark Sparrow to name a few. Whether you're driving the roads or hiking a trail, Lewis and Clark Caverns State Park offers a unique combination of birds in the summer and winter months.
Ennis Lake
Ennis Lake is one of the major stops for birds in migration through the area. Thousands of birds can be identified here throughout the year with some of them being the Common Loon, Eared and Western Grebe, Trumpeter Swan, and Tundra Swan. While on your way to Ennis Lake, you'll find the diversity of grasslands as well as some riverside spotting areas along the Madison River. If traveling to the lake for birding, be prepared to do some scoping as this body of water is fairly large.
The bird watching and overall population in Bozeman flourishes year-round with many unique birds coming from all different habitats and areas. However, two major organizations in the area, Sacajawea Audubon Society and Montana Raptor Conservation Center, have shown great support and care for the birds at both a local and state level which are also great resources to continuing your bird watching education.
More information and pictures about the birds listed above can be found through the links below.
If you enjoyed this blog, take a look at some of our other related articles at Bozemancvb.com:
In our never-ending quest to keep up with all things new in Bozeman, we have been producing content for years and can't possibly update every blog when new businesses open or existing businesses close. Please reference the publish date and do your own due diligence when making plans.