Biking Around Bozeman with Kids
Bozeman is a biking town. You'll often see parents with bike trailers, extra-cycles, and balance bikes in tow, carrying even the smallest kiddos along the trails and throughout the neighborhoods. They start them young and encourage them to learn to ride their bike as soon as they can. There's a good reason for that: the biking is incredible, and a lifetime sport the whole family can enjoy.
One reason the area is so famous for biking is the variety of trails; from mellow in-town rides to rigorous mountain bike trails, there is plenty of room to play and many opportunities to progress your skill set. We've gathered a few of our favorite places to bike around Bozeman with kids but stop in one of the local bike shops, and they will be happy to offer you more suggestions!
Popular Biking Trails for Kids
Also known as the Linear Trail, this popular trail runs on an old railway line that went to Gallatin Gateway. Today, it connects Montana State University to downtown and runs through a beautiful park with community gardens, a climbing boulder, a natural playground, and a pollinator garden. This ride is mainly flat and great for little kids. If you're looking for a longer ride, the trail connects to other trails south of Kagy Boulevard, Peet's Hill, Lindley Park, and Highland Glen Nature Preserve farther east.
This short 2.6-mile paved trail takes you from Story Mill Park Trail to the famous College M Trail. It's a subtle but somewhat challenging climb to the M, but a fun cruise back to town on the way back. Hike the M before heading back to town for those who want to get after it!
A great way to play around and practice tricks, Gallatin Pump Track at Gallatin Regional Park features table tops, wide spacing, progression drops, and a shade shelter! Check it out in the park's southeast corner, near Oak Street and Ferguson Avenue.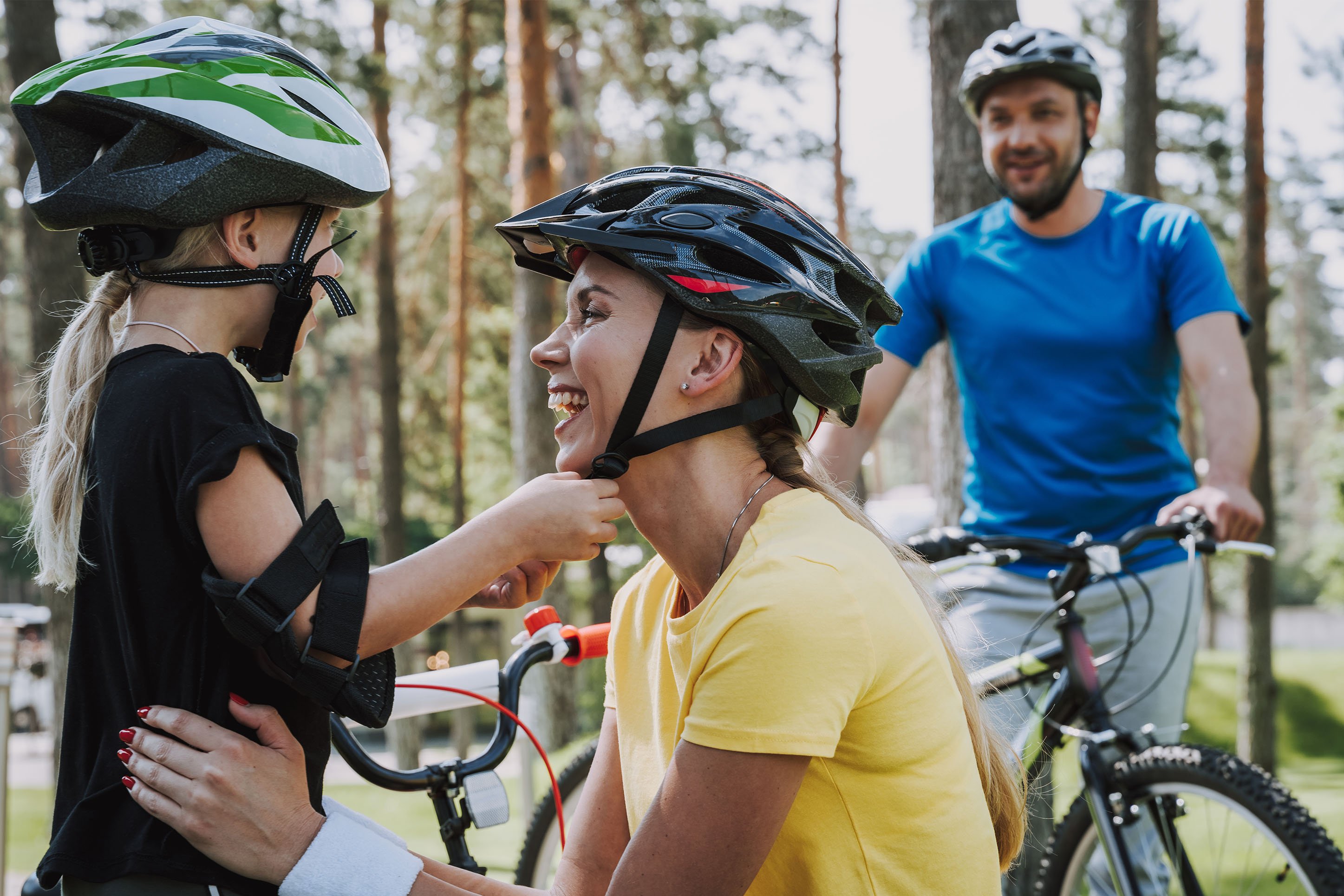 If your kids love mountain biking and want to challenge themselves, Leverich Canyon is one of the more popular trails. The steep climb takes you to a high ridgetop with beautiful views and connections to hundreds of other trails. Or, do an out-and-back; the downhill on this trail is one for the books!
Bozeman Creek (or Sourdough Trail), as it's sometimes referred to, is great for a longer yet gradual incline. You can ride the trail, which runs along Bozeman Creek for as long as you like, and then turn back. Or, for an even bigger adventure, bike in and stay at Mystic Lake Cabin, one of the area's Forest Service Cabins available to rent!
If you want to get adventurous, drive to Big Sky Resort, where they have lift-served downhill biking. You'll have access to over fifty miles of trails and three lifts, including America's fastest six-person chairlift, Swift Current 6, with all new bike carriers. If you're new to the sport, they also offer rentals, including gear, and downhill coaching, where an experienced coach rides with you and helps you improve your technical skills. Youth downhill camps and a Women's Bike Skills Series are also available.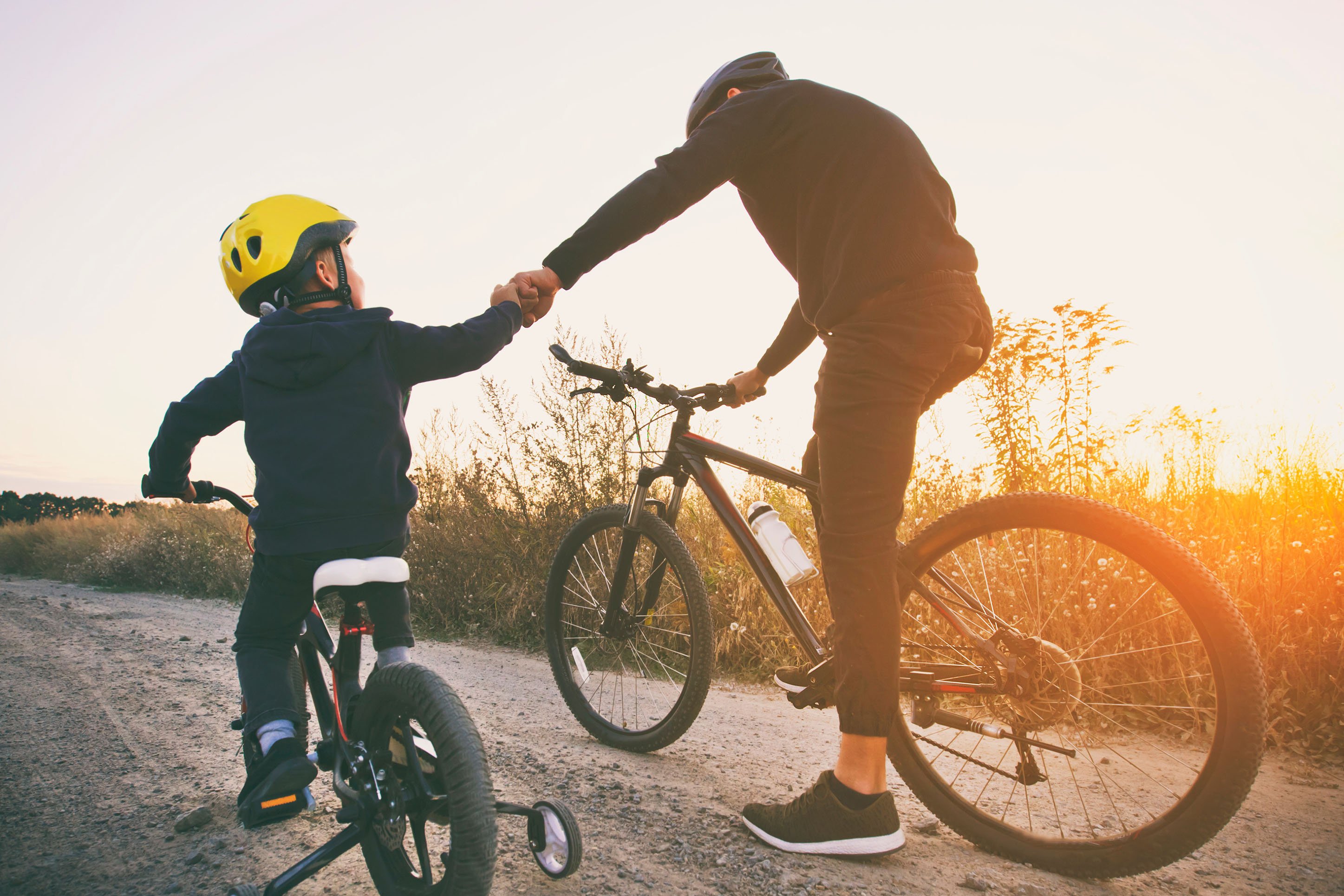 Bike Rentals in Bozeman
There are several places to rent bikes in Bozeman, and several hotels offer bikes to their guests for cruising around town. It's also good to check the trail conditions; these shops generally have up-to-date information. Finally, don't forget to share the trails and read up on biking responsibly. You can find more info at Outside Kind; Bike Kind.
If you enjoyed this blog, take a look at some of our other related articles:
In our never-ending quest to keep up with all things new in Bozeman, we have been producing content for years and can't possibly update every blog when new businesses open or existing businesses close. Please reference the publish date and do your own due diligence when making plans.