Breakfast On-The-Go In Bozeman
Photo courtesy of Wild Crumb
With the sheer amount of activities available to you in and around Bozeman, sitting down to a full breakfast might not be your number one priority. Lucky for us, there are plenty of on-the-go options to fuel your body before a day of adventure. Check out one of these options for a breakfast that won't disappoint.
Wild Crumb
A favorite for locals and visitors alike, Wild Crumb is one of the most popular bakeries in town, and with good reason. Their rotating stable of sweet and savory pastries, bread, and sandwiches has something for every palate. When it comes to the weekends, be sure to get there early as there is usually a line and items sell out.
Mama Mac's Bakery and Sandwich Shop
Located in Four Corners, Mama Mac's serves up a great selection of pastries and a mean plate of biscuits and gravy if you're willing to get a little messy on the go. The good news is that Mama Mac's makes a great stop on your way to Yellowstone, and their quiche is a real crowd pleaser when you have a hungry group to feed - but get there early as they've been known to sell out.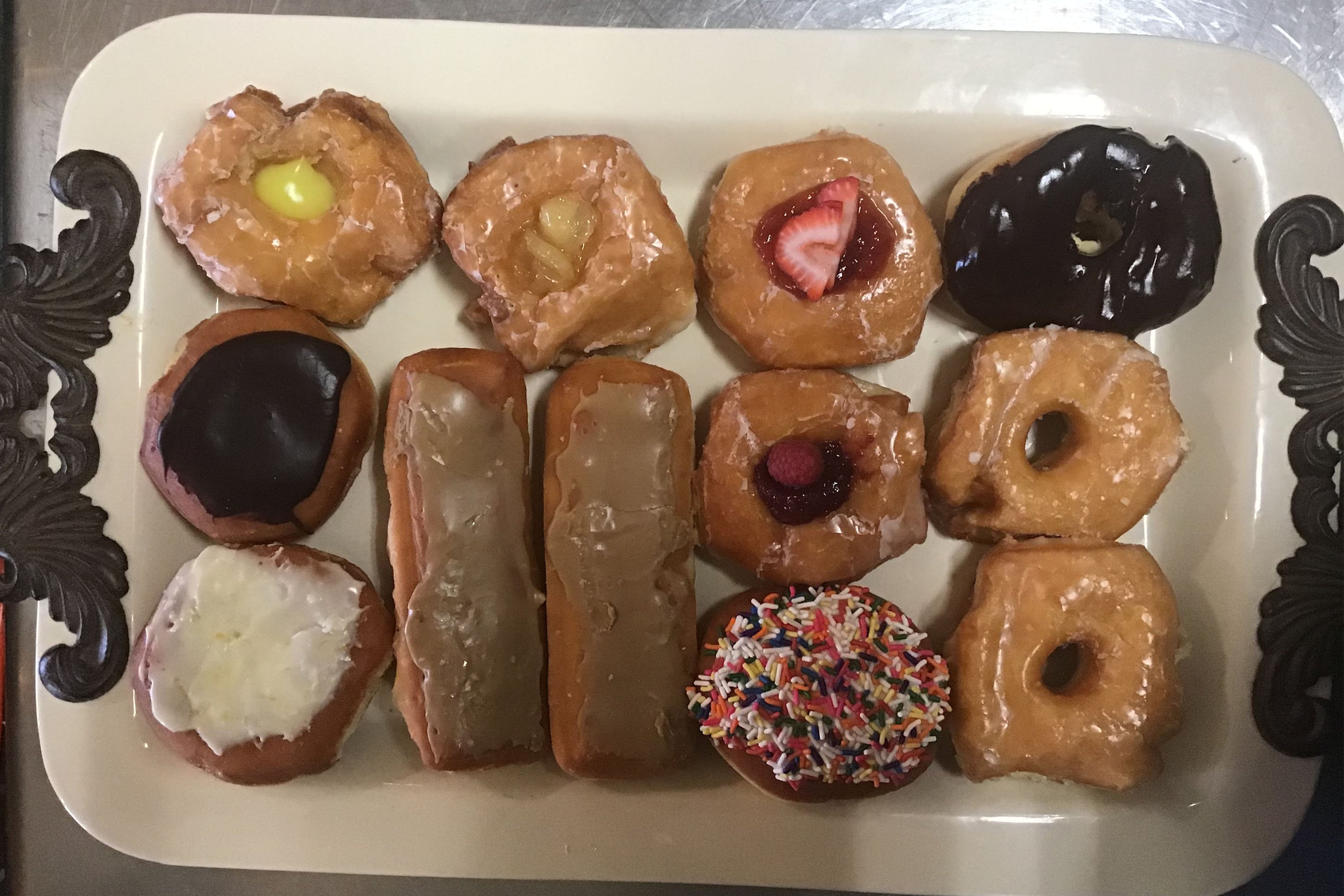 Granny's Gourmet Donuts
They may only be open on weekends, but Granny's Donuts are worth the wait! Granny's Donuts is the perfect spot to stop if you've got a sweet tooth. Their menu may seem simple compared to bigger donut shops, but the flavors are there. The raspberry bismark donut is a local favorite!
Mavens Market
Sitting on Main Street just past Midtown, Mavens Market has an array of breakfast sandwiches, avocado toast, and meat and cheeseboards for the deli lover. They also have a full-service coffee bar so that you can get your breakfast with a jolt. Try the nitro coffee float for a special treat of Mavens gelato with your coffee!
Freshies Cafe
If you're interested in a sustainable option, Freshies Cafe curates its menu with health and convenience in mind. Freshies espresso bar serves up Ghost Town coffee in addition to their selection of breakfast sandwiches, burritos, and more. Plus, they've always got a selection of baked goods if you're looking for a sweet treat.

Photo courtesy of Abby Glover Photos
Mountain Berry Bowls
At Mountain Berry Bowls, your breakfast and location are on the go. Check their website for weekly updates, but it's somewhere around Bozeman. Mountain Berry bowls serve gluten- and dairy-free bowls with various flavors. If hungry, go for the Smash Life, which has every fruit and topping available in one monstrous bowl.
Bagel Works
Serving fresh-baked bagels for over 25 years in the Gallatin Valley, BagelWorks is the go-to bagel shop in Bozeman. More than just bagels, they've got various flavored cream cheese options and bagel sandwiches. If you want to pack your morning with protein, try The Bobcat sandwich for double the meat, egg, and cheese!
Cafe M
With 3 locations throughout the Gallatin Valley, Cafe M has an option nearby wherever you're staying. While the East Main shop is the largest and where the baked goods are made, they deliver pastries, grab-n-go breakfast burritos, and breakfast sandwiches to the Belgrade and Kagy locations by 7 am daily.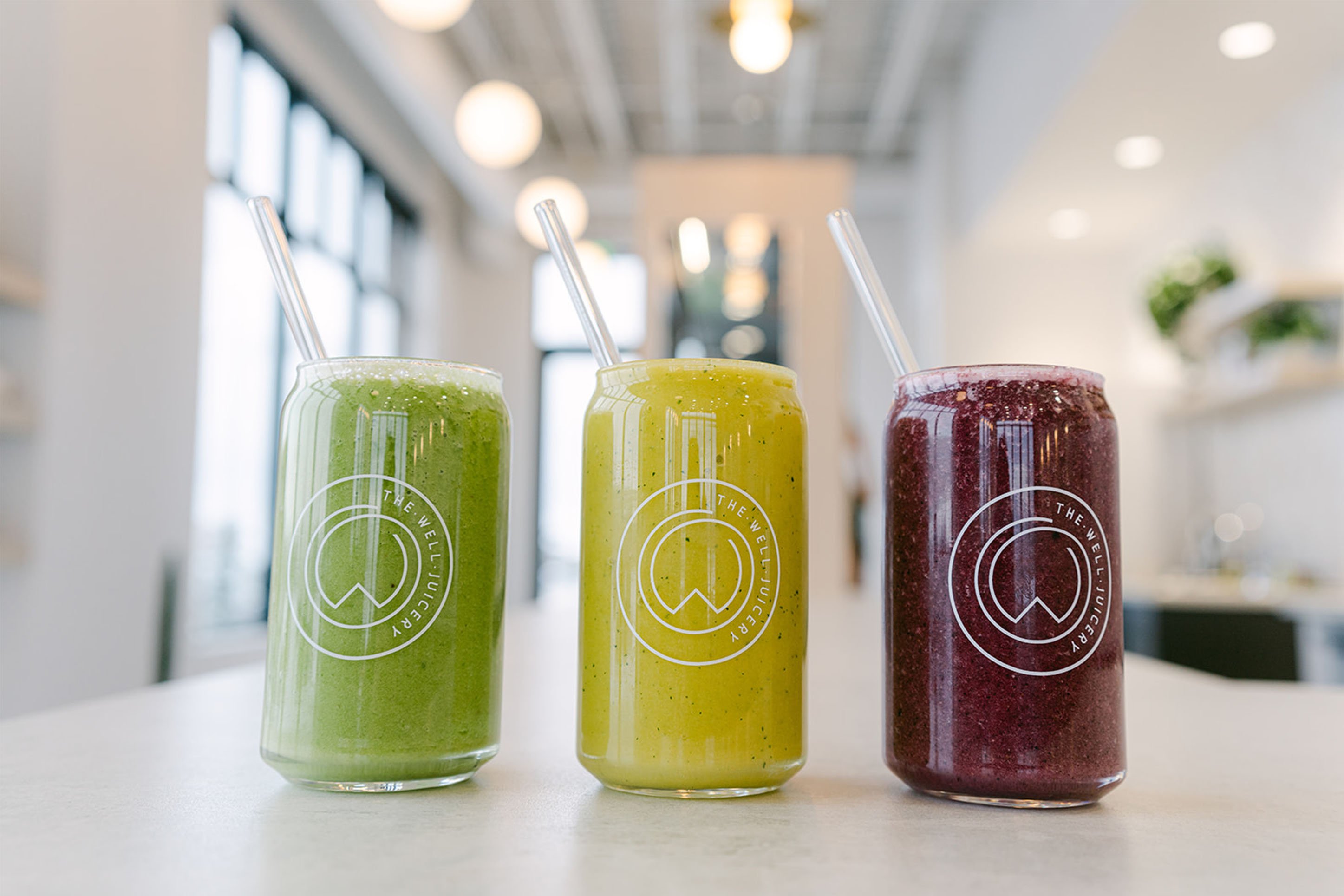 Photo courtesy of Lord & Co.
The Well Juicery
If you're more interested in sticking to your diet and having a healthy breakfast, look no further than The Well Juicery. They have a variety of juice and smoothie options plus some smoothie bowls if you want a more holistic, healthy breakfast option. Or, if you need a quick pick-me-up, try one of their wellness shots.
Main Street Market
A recent addition to Downtown Bozeman, Main Street Market is right in the middle of the action. This bodega-style marketplace has various grab-and-go options in addition to a coffee and espresso bar. If you've got some time to kill while waiting for your order, check out one of the cute local shops with booths around the market.
We know you're excited to get out and explore everything Bozeman offers. But be sure to make some time for the most important meal of the day at one of these great quick options, and then adventure away!
If you enjoyed this blog, take a look at some of our other related articles:
In our never-ending quest to keep up with all things new in Bozeman, we have been producing content for years and can't possibly update every blog when new businesses open or existing businesses close. Please reference the publish date and do your own due diligence when making plans.