Local Bozeman Makers You Can Support
Gift-giving season is upon us, Bozeman. But even if you're reading this (or visiting us) in February, there are many incredible makers and artists you should check out while you're here or online if you can't make it just yet. We didn't get them all, but here are a few local creatives doing heartfelt work that you can and should support.

Functional Ceramics
- Carter Camille makes beautiful, functional mugs, soup bowls and butter dishes, often with whimsical designs.
- Marianne Robilotta is the one-woman show behind Basiclai, a local studio tucked into the neighborhood adjacent to Bozeman High School, where she makes beautiful basics for the kitchen and home.
- Patrick Hoffman is a full-time teacher at Bozeman High School who somehow still makes time to attend to his art.
- David and Brandi Pellegrin are the team behind Indikoi, a Bozeman shop that features David's gorgeously glazed ceramics as well as work by many other locally and regionally made items. indikoi.com
- Gangbusters Pottery, aka Ryan Mitchell, creates groovy, earthy platters, drinkware, and kitchen essentials in his welcoming studio on the north side of Bozeman.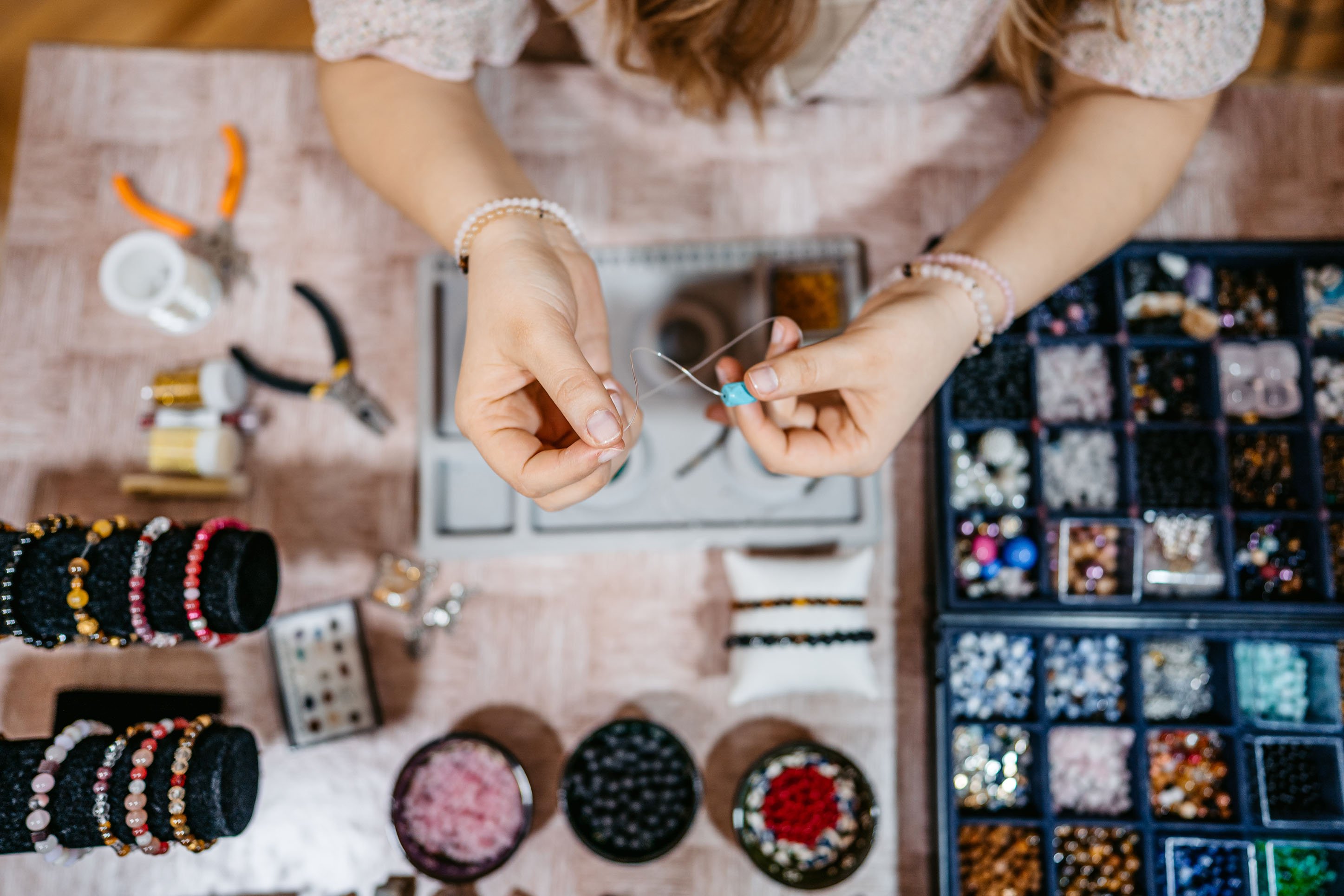 Jewelry
- Sarah Angst is well-known locally for her visual art, but she also makes exquisite, colorful earrings and pendants featuring those same Montana-inspired pieces.
- As part of Hattie + Rex, Kaycee Schultz creates delicate, personalized "dog and human jewelry" (read: custom dog ID tags), including necklaces, cuffs, rings and more.
- Silversmith Cynthia Wadley, aka "Cynthia Out West," makes gorgeous Western, turquoise, gold and silver jewelry from recycled materials out of her 20-foot bus/studio, and each piece is ceremonially "blessed" in the Gallatin River.
Clothing
- Kellie Swanson adorns all genres of clothing with her gorgeous, nature-inspired cyanotype designs.
- At The Montana Territory Hat Company, Courtney Green makes handsome, custom hats to order, one step at a time.
- Intrigue Ink designs and produces the hippest hats, t-shirts, and tote bags around, and all of them say, "I have visited Bozeman, Montana."
- You've never seen embroideries like the kind that Sally Bleck adds to hats, shirts, denim and more. It's not your grandma's; it's way better.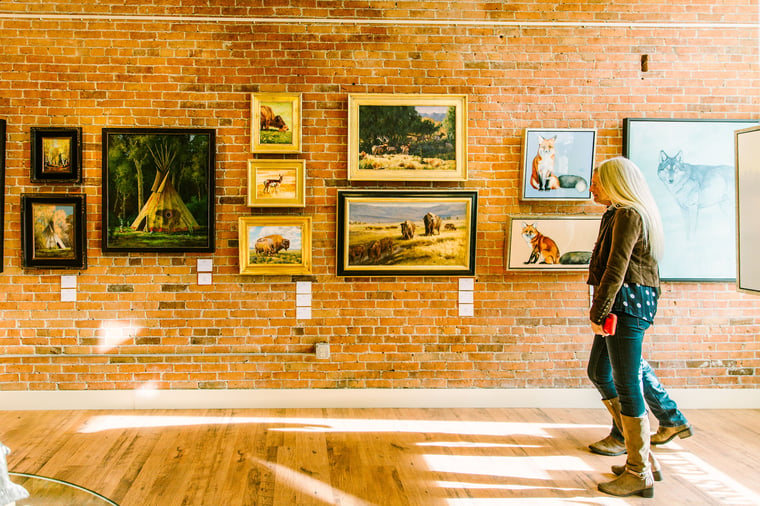 Visual Art
- Brittany Finch makes detailed pen and ink drawings that evoke life in Montana.
- Seth Neilson is the artist and designer behind "My Outdoor Alphabet" and many other local projects.
- Painter and printmaker Courtney Wilky makes trippy, design-y paintings, prints and posters that are definitely Montana but with a twist.
- Mimi Matsuda creates whimsical animal art that celebrates local wildlife and landscapes.
Miscellaneous
- Denise Smith is a botanist and herbalist who sells oils and balms made from locally foraged flora and fauna in town and from her online apothecary shop.
- Nick Mask of Six Finger Studios is a woodworker who makes unique home accents like decorative shelves key and hook racks.
- Brick Bound constructs high-quality leather goods from wallets and bags to dog leashes that combine style with function.
Bozeman friends, locals and fans, we know that we didn't have room to mention all of the wonderful makers and creatives who deserve your attention and business in Bozeman, but this is a good start. Check them out, buy their stuff, and stop by and see them when you're in town. Ready to plan your trip and explore all that Bozeman has to offer? Get started at visitbozeman.com.
If you enjoyed this blog, take a look at some of our other related articles:
In our never-ending quest to keep up with all things new in Bozeman, we have been producing content for years and can't possibly update every blog when new businesses open or existing businesses close. Please reference the publish date and do your own due diligence when making plans.