Your Best Vacation Yet: Here's 100 things to Do When You Visit Bozeman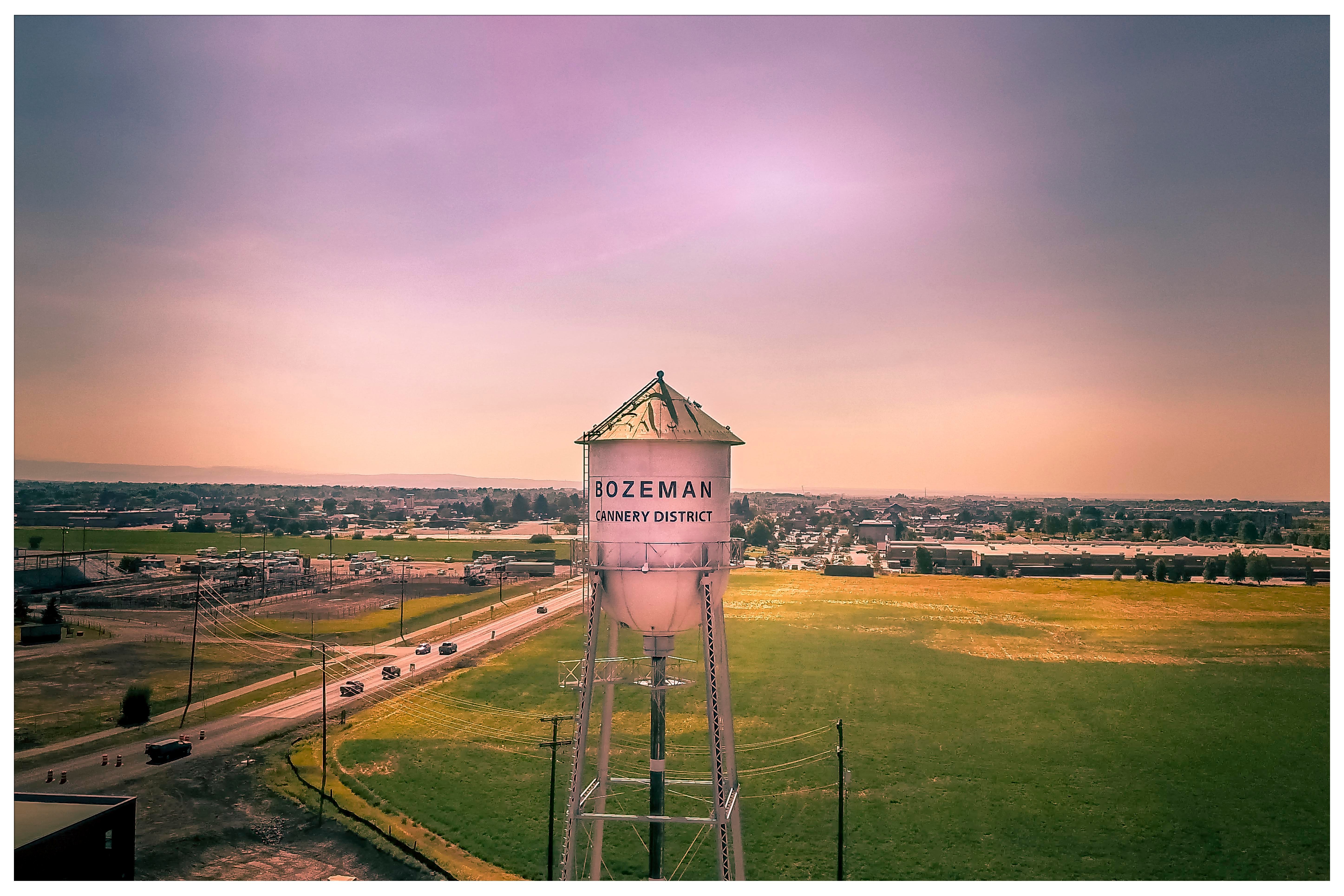 When it comes to your vacation, you want to have a lot of choices on what to do. Bozeman Montana is one of the destinations that stays with people, years beyond their visit. Whether you are going to hit Yellowstone, for breathtaking views and animal sightings, or you want to take a guided adventure, including fly fishing or a hike to a lake, Bozeman has the outdoor escape you have been looking for.

So here's the list of 100 things to do in Bozeman, full of small and large fun. We hope the next chance you get to come, you find a healthy dose of Big Sky Country in southwest Montana.
1. Paddle Board in Hyalite Reservoir
2. Go to a rodeo, like the Bozeman Stampede
3. Gear Belly
4. Taco Bus
5. Adopt A Pet from Heart of the Valley Animal Shelter
6. Fly fish the Madison
7. Bounce Around at JumpTime
8. Hike the Ridge
9. Gallatin Valley Regional Dog Park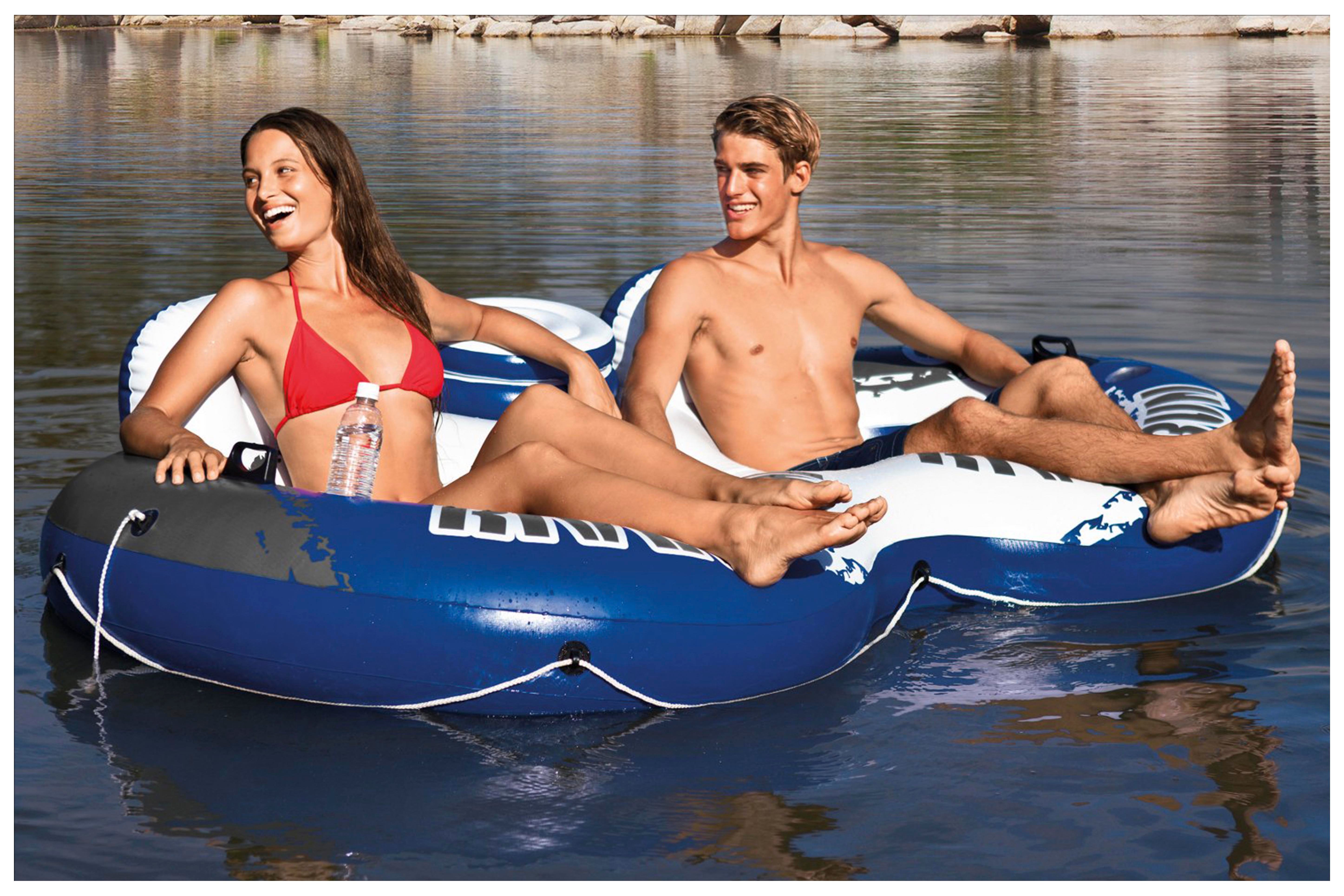 Float the Madison River
Hot summer day? Floating down the Madison River is one of our favorite ways to relax and cool off. Just a short half-hour drive takes you to a section of the river that is ideal for floating, slow-moving, and not too deep. The trip, which starts at the Damselfly Fishing access and ends at Black's Ford, generally takes around 2 ½ hours. While the river follows the road, the surrounding area is undeveloped, and the scenery is gorgeous. Many people fasten their tubes together and enjoy the time chatting over snacks, and cold beverages, (some even have the equivalent of a floating living room!) Tube rentals and shuttle service are available from Montana Whitewater.
11. Play Volleyball at Glenlake Rotary Park
12. Ghost tour
13. Hike Storm Castle
14. Hike Lava Lake
15. Relive the scene from a River Runs Through It. When Paul
Maclean casts from shadow Rock.
16. Play Indoor Soccer at Montana Indoor Sports
17. Go to an Orange Theory class
18. Catch a show at the Rialto
19. Ski at the Big Sky Resort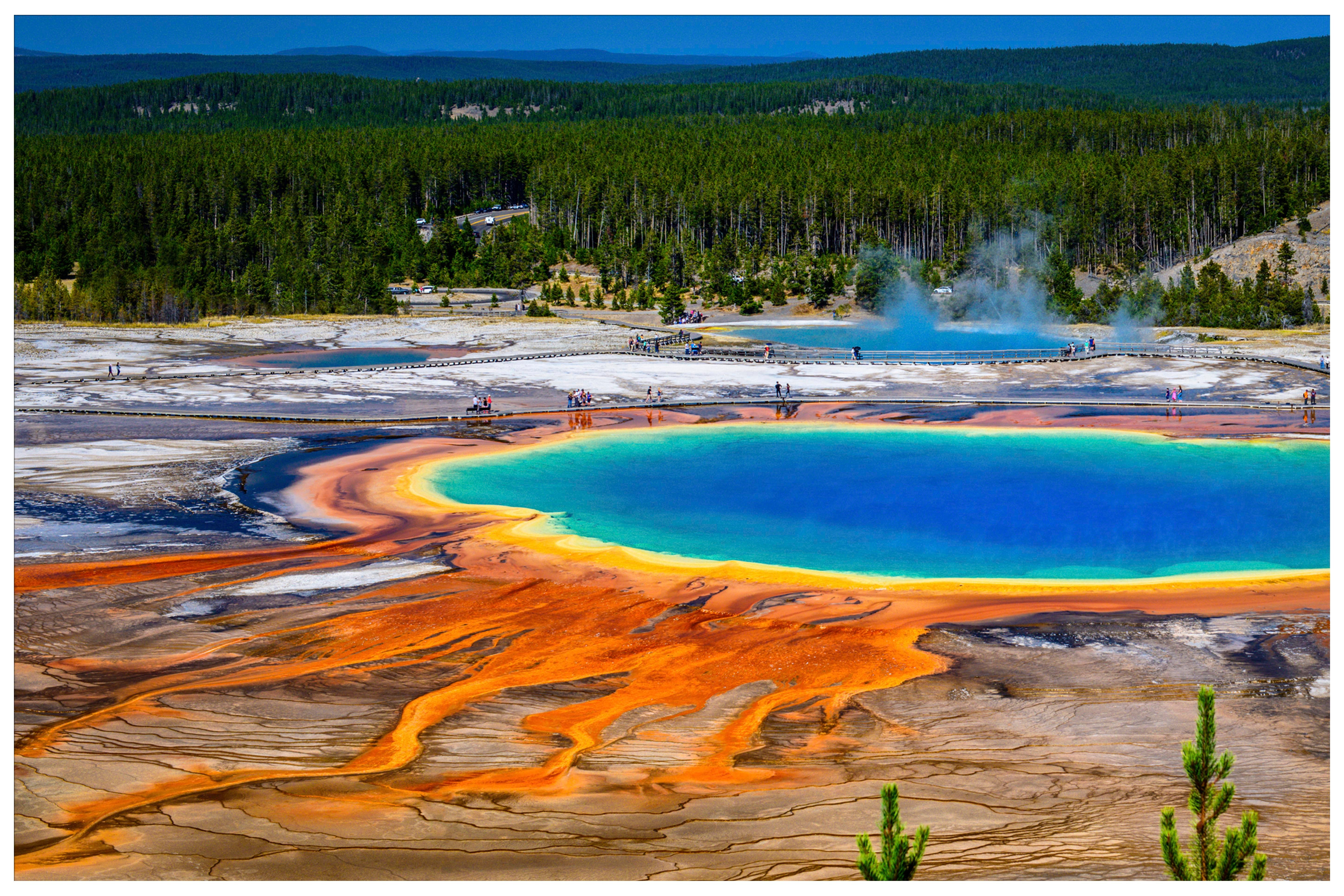 Bozeman sits between two of the five entrances to Yellowstone, the west entrance in West Yellowstone and the north entrance at Gardiner. Depending on what you want to see, either option is great. You can even make a big loop through both if you're up for a long day! From the west entrance, you'll be close to Old Faithful and Yellowstone Lake. You'll see wildlife, but this area has the largest concentration of hot pots and geysers. For more concentrated wildlife viewing, the Lamar Valley just past the north entrance is the place to go. Most of the wolf packs live in this area, along with bison, elk, and bear. Early morning and late evening are the best times to catch them.
21. Get Your Barrė On
22. Bison Steak at Ted's Montana Grill
23. Dinosaur Park
24. Get some Bar 3 BBQ
25. Fish the Gallatin River
26. Music On Main
27. MSU Homecoming
28. Hot air balloon
29. MSU Sports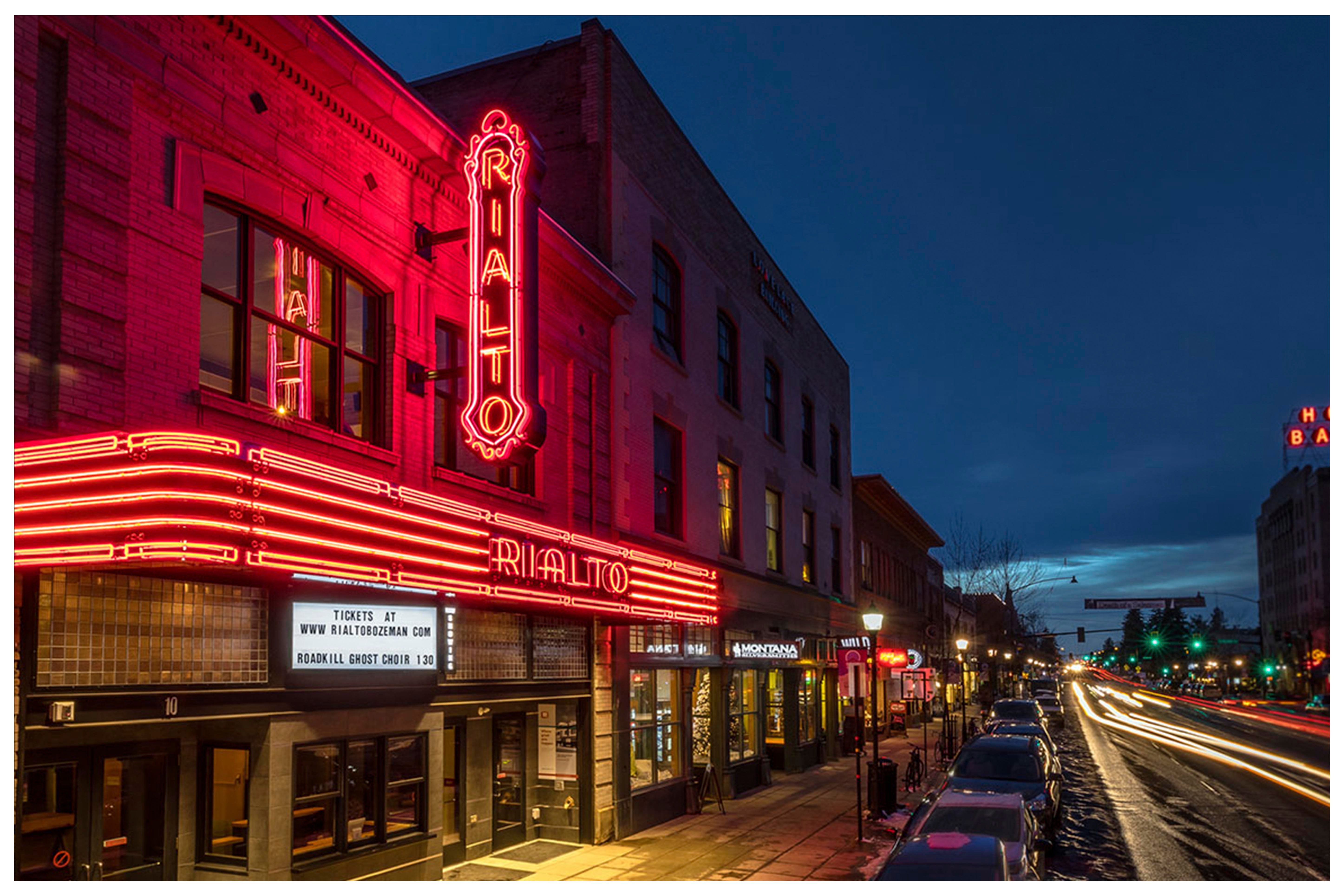 Catch a concert at the Rialto
Initially erected in 1908 as a storefront and Post Office, the recently renovated Rialto has a state-of-the-art sound and light systems, as well as a meeting space and catering kitchen. The Rialto quickly became the go-to venue for music around town. Local, regional, and national names all grace the stage; artists love coming to Bozeman as a stop on their tour. Be sure to stop in the Burn Box pre-show for a signature cocktail and a unique view of Main Street.
31. Go Indoor Shooting
32. Genuine or Sweet Peaks Ice Cream
33. Take a helicopter ride over the mountains/valley
34. Day trip to the Lewis and Clark Caverns
35. Scenic drive to Yellowstone, through Gardiner
36. Brookie's Cookie Dough Truck
37. Day trip to the Patagonia Outlet in Dillon, MT
38. McKenzie River Pizza
39. Ice Fishing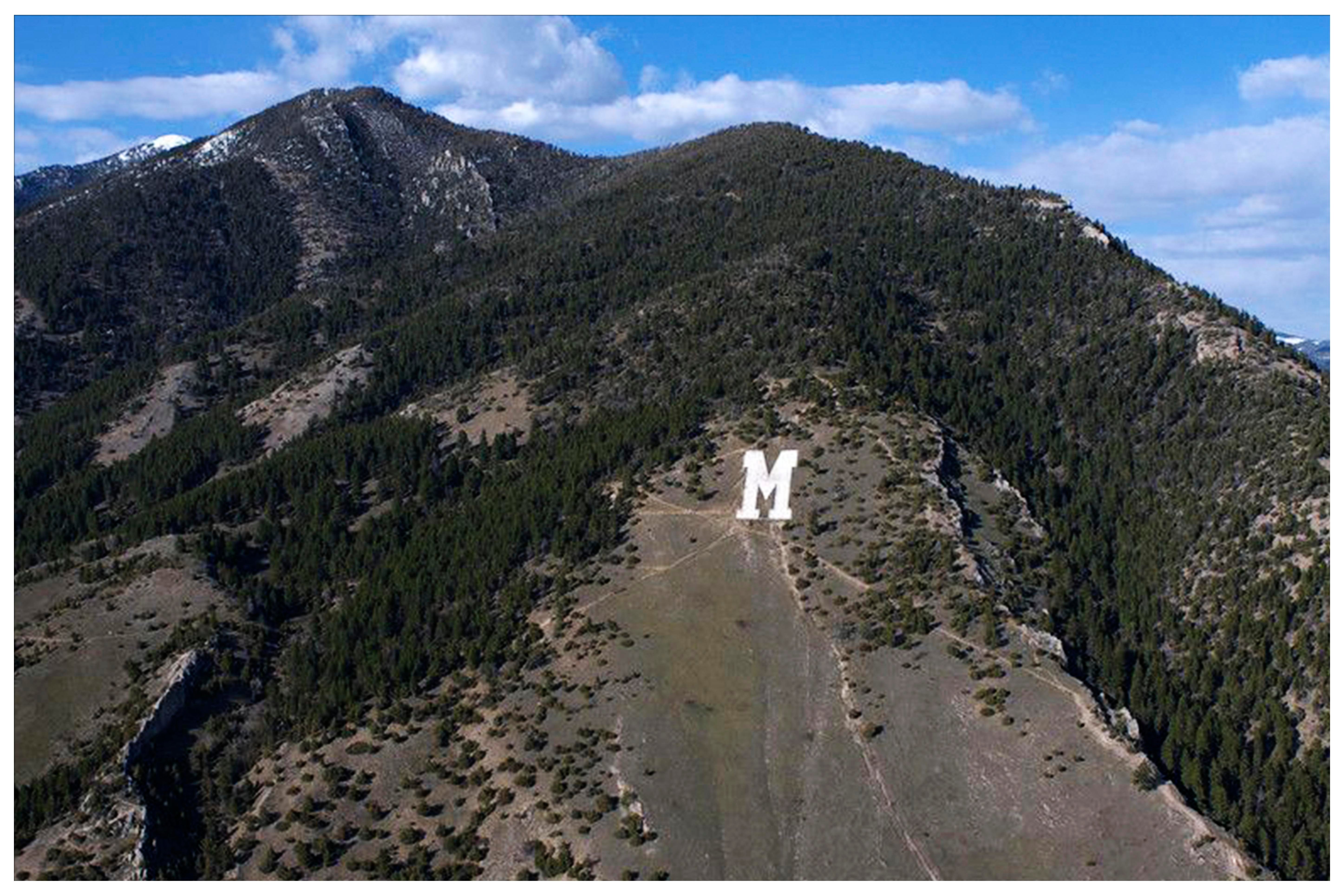 Hike the College "M."
If you're looking for a short hike close to town, the "M" is a local favorite. Look toward the Bridger Mountain Range, and you can see it from town. There are two routes, one steep and the other more gradual, so it's ideal for any level of hiker. The hike is roughly 2.5 miles and can be completed in a relatively short amount of time. Spring brings a plethora of wildflowers, and the views from the top show off the entire valley. There's a new trail connecting the M to town, so if you're looking for a little extra exercise, it's a nice bike ride out to the trailhead!
41. Get a Prosciutto & Pear Panini at Mavens Market
42. Museum Of The Rockies
43. Blink Rides - electric scooters
44. Back Country Burger Bar
45. Country Sleigh Ride
46. Big Sky Country State Fair
47. Sweet Pea Festival
48. Mountain Bike Leverich Canyon Trail
49. Snowboard the Bridger Bowl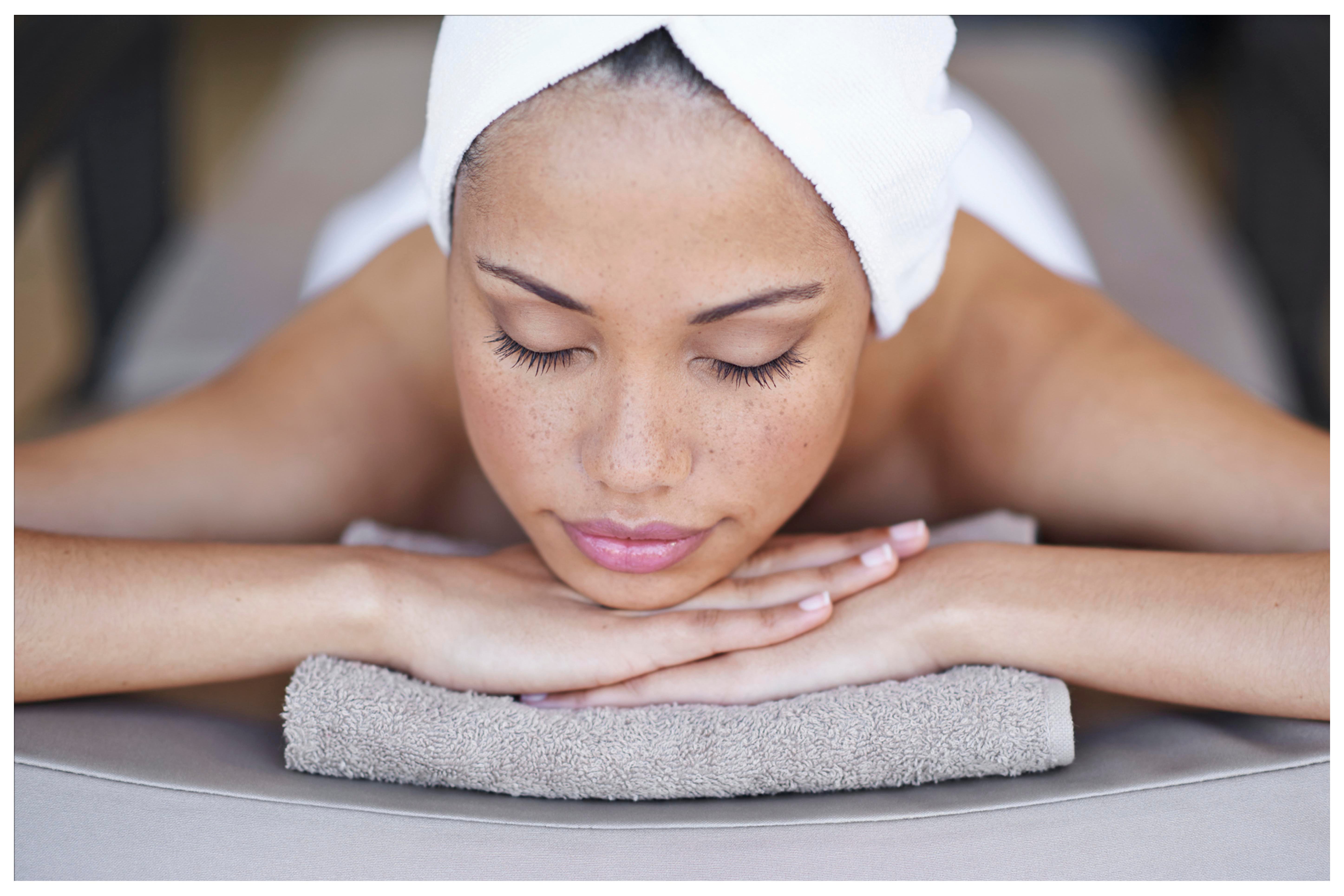 Spa Day
We take wellness seriously in Bozeman. Work hard, play hard is the standard mantra, and after some serious adventure, a long massage is heavenly. That said, you don't need a reason to pamper yourself; a little mani and pedi is a treat, a facial, divine. There are 18 different spas in Bozeman, each with a slightly different focus, but all offer exceptional services and a relaxing environment.
51. Get your kid a haircut at Cowlicks
52. Get a Pair of PAC Boots at Schnee's
53. Computer Museum
54. Get your Mom/Wife/Sister a gift from HeyDay
55. Gallatin History Museum
56. SLAM Festival
57. Bozeman Ice Festival
58. Lone Peak Revenge Enduro
59. Big Sky Big Grass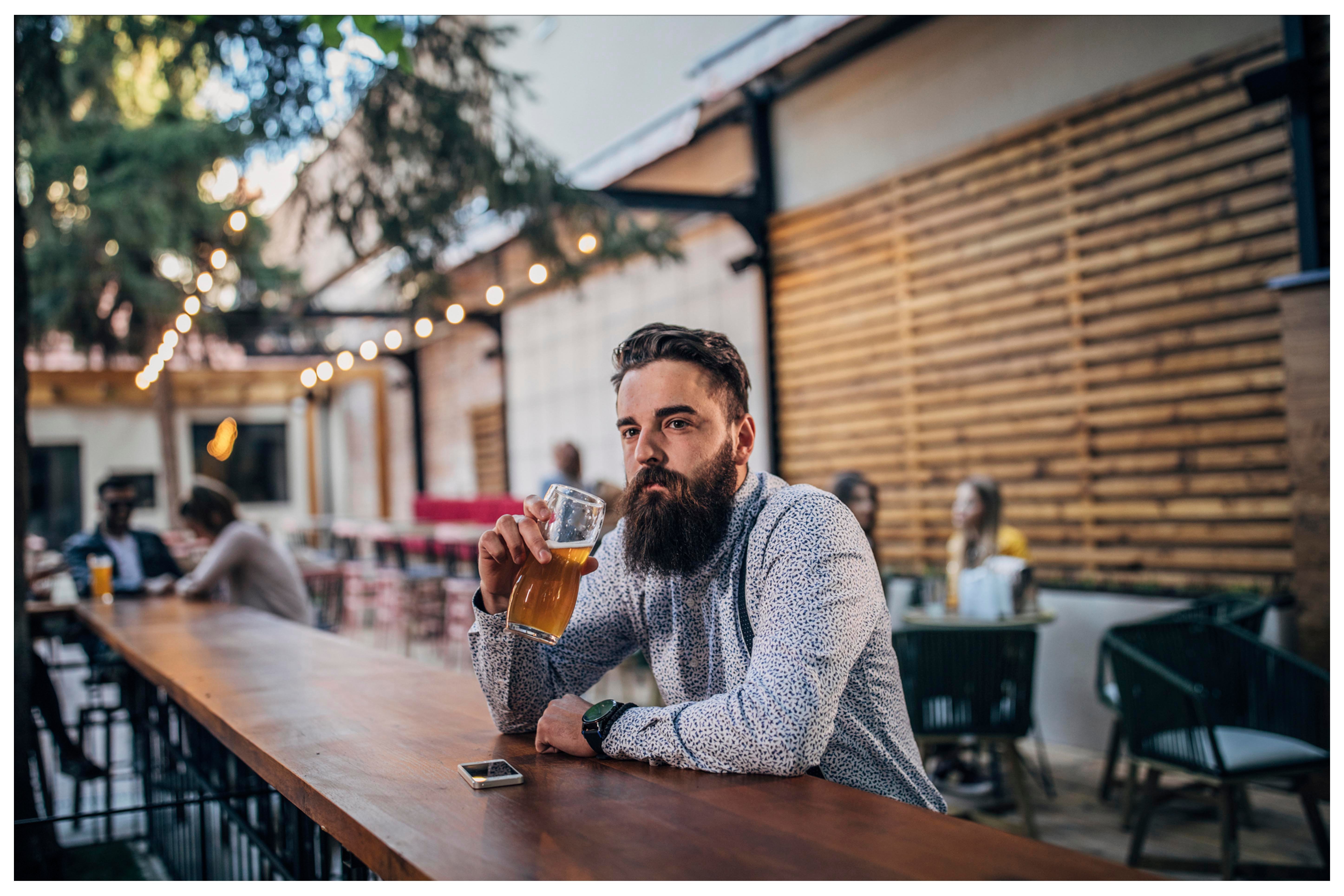 Go to a bar with a patio.
Nothing signals spring like the opening of the rooftop at the Crystal Bar; it's somewhat of a Bozeman tradition. Don't worry if it's a bit crowded; there are plenty of other options. Downtown, Bar IX has a big deck in the back with Gallatin Creek running next to it. The front patio at Montana Ale Works makes for excellent people watching, as does PLONK, which also has a lovely back patio that is more private. Ted's Montana Grill and the Bacchus Pub both have outdoor seating. In midtown, the Midtown Tavern has a spacious terrace with some shade, and if you're in the mood for a margarita, Santa Fe Reds is the go-to spot!
61. Huffing for Stuffing
62. CRAZY DAYS
63. The Big Sky Resort Pond Skim
64. Visit Story Mill Park
65. Take in a performance from the Montana Ballet Company
66. Take an Art Class at the Emerson
67. Buy some boots at Murdoch's
68. Eat in the train car at Montana Ale Works
69. The Flying D Ranch Drive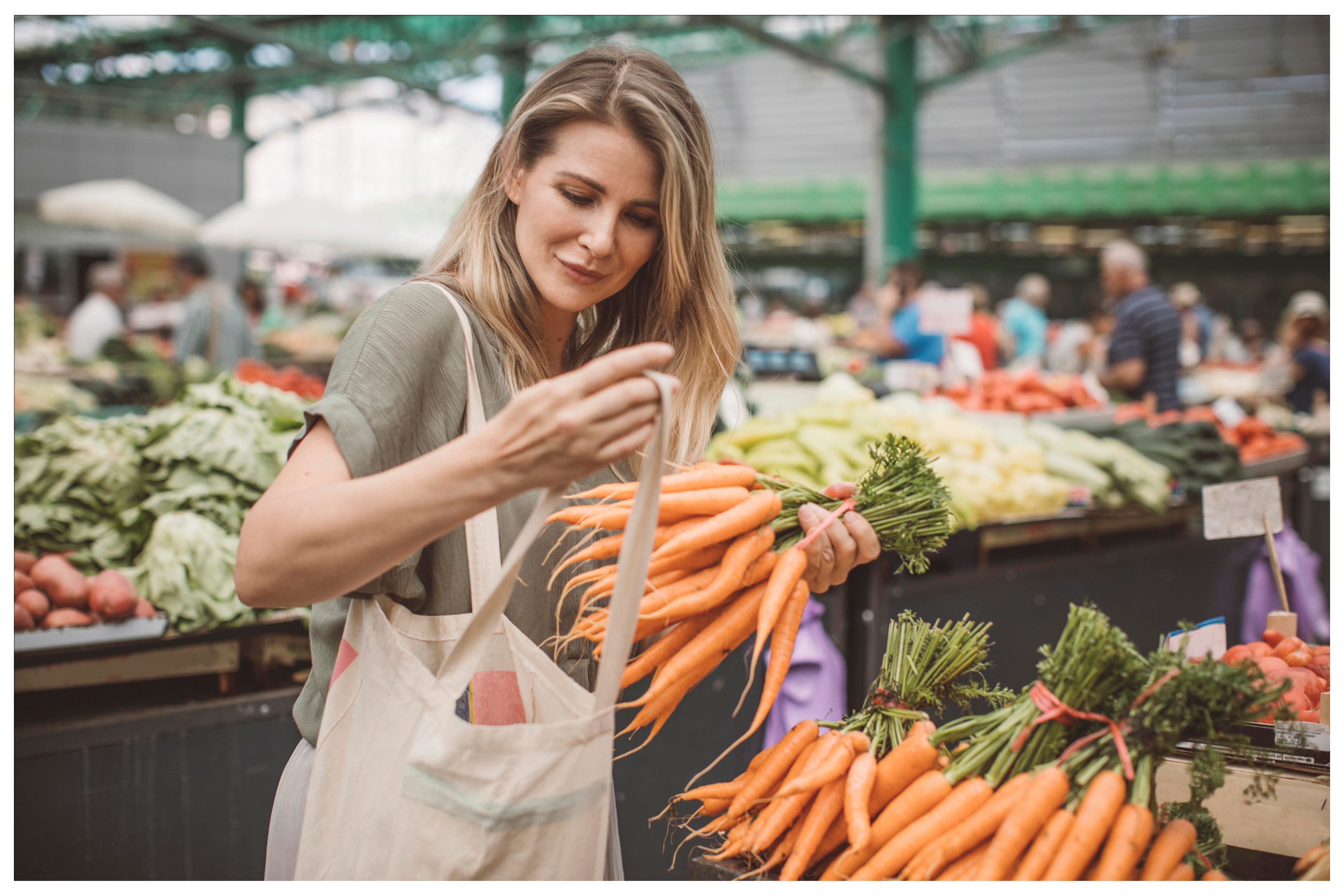 Attend a farmers' market
Gallatin Valley got its start as an agricultural area, with rich fertile soils sometimes referred to as Black Gold by local farmers and gardeners. Today, several small family farms provide a plethora of locally grown and organic produce. You'll also find locally raised meats, eggs, honey, flowers, and arts and crafts. During the summer, Bogert Farmers' Market takes place every Tuesday from 5-8 pm at Lindley Park. The Gallatin Valley Farmers' Market is held each Saturday from 9 am-noon at the Gallatin County Fairgrounds. Plus, Bozeman has a Winter Farmers' Market, every other Saturday, 9:00 am-noon at the Emerson Cultural Center!
71. Poutine at MAP Brewery
72. Take in a Performance at The Ellen
73. Bobcat Fest
74. Downtown Memorial Day Parade
75. Bozeman Marathon
76. Cruising' on Main Car Show
77. Summer Art Walks
78. Christmas Stroll
79. Walk on the Galligator trail through Bozeman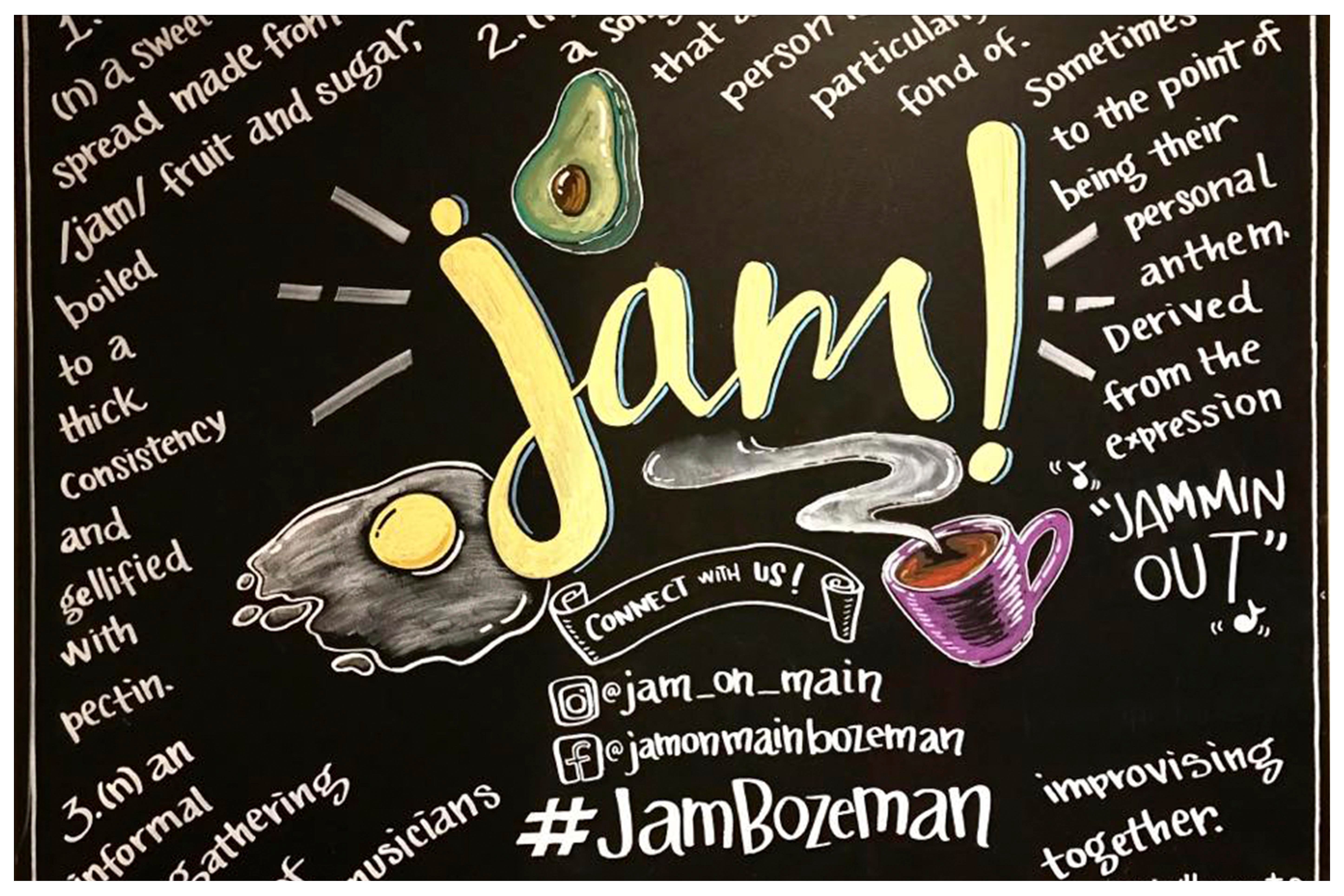 Get brunch at Jam!
Jam!
is relatively new to the Bozeman brunch scene, and they have taken it by storm. The food is fabulous, fresh, and vibrant with twists such as fresh greens on the side. The crepe menu provides both sweet and savory options, and for Benedict lovers, you have the choice of four options, or choose a flight of any three of your favorite! We highly suggest one of their specialty mimosas, made with freshly squeezed juices and exciting twists such as Bordeaux Cherry Juice and House Italian Prosecco. The restaurant is big and busy, but efficient. Pro tip: Call ahead and get your name on the list.
81. Zephyr
82. Go to Brunch
83. Visit Bella the Bear at the Bear Excursion
84. Brewery Crawl
85. Explore Downtown
86. Explore Bel Vegas
87. Get a sub at Hero's
88. Tailgate at a Bobcat Game
89. Spanish Creek Trailhead and Campground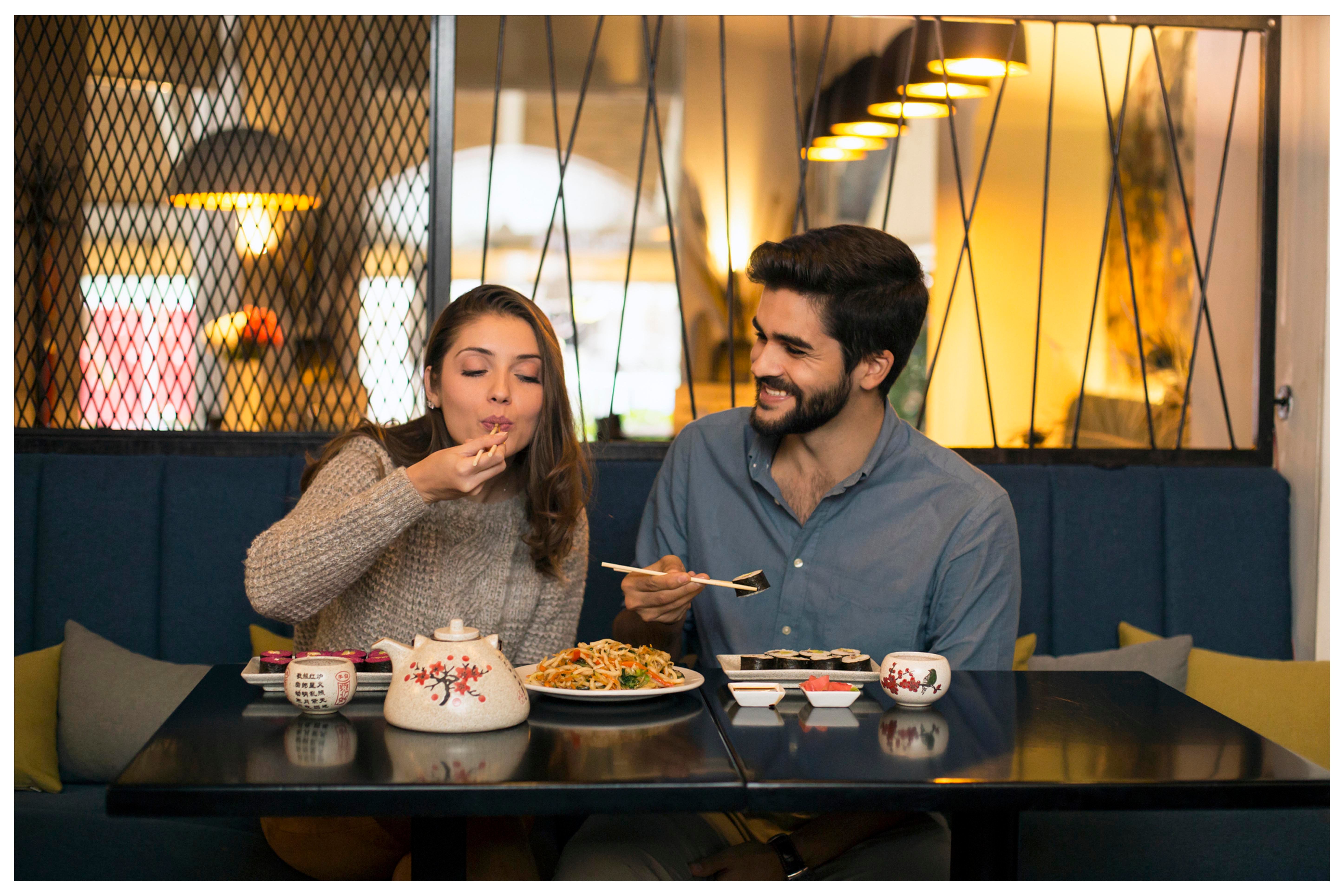 Eat sushi
You wouldn't expect it, in a town this size, but the sushi scene is serious! There are nine establishments rolling sushi, and they are all top-notch:
Dave's Sushi
,
Montana Fish Company
,
Sashimi Bar
,
Sweet Chili
,
Wasabi
,
Asian Foods
,
Feast Raw Bar and Bistro
,
Red Sugar Dim Sum
. Not only do these restaurants make some mean sushi, but they all also bring different types of Asian cuisine to the menu. Ramen, curries, and Japanese steakhouse dishes round out the options for those who aren't fans of raw fish.
91. Golf at Riverside, Valley View, or Bridger Creek
92. Concert at the Brick Breeden Field House
93. Shakespeare in the Park
94. Hike up Drinking Horse Trail
95. Take a dip at Bozeman Hot Springs
96. Get a Cortana at Rockford Coffee
97. Feed Cafe and the Bapple
98. Get the "S" pretzel at Sidewinders
99. Enjoy Some Cold Snacks, Montana Style (i.e. the Claw, Strange
Cattle IPA, or Montucky Cold Snacks)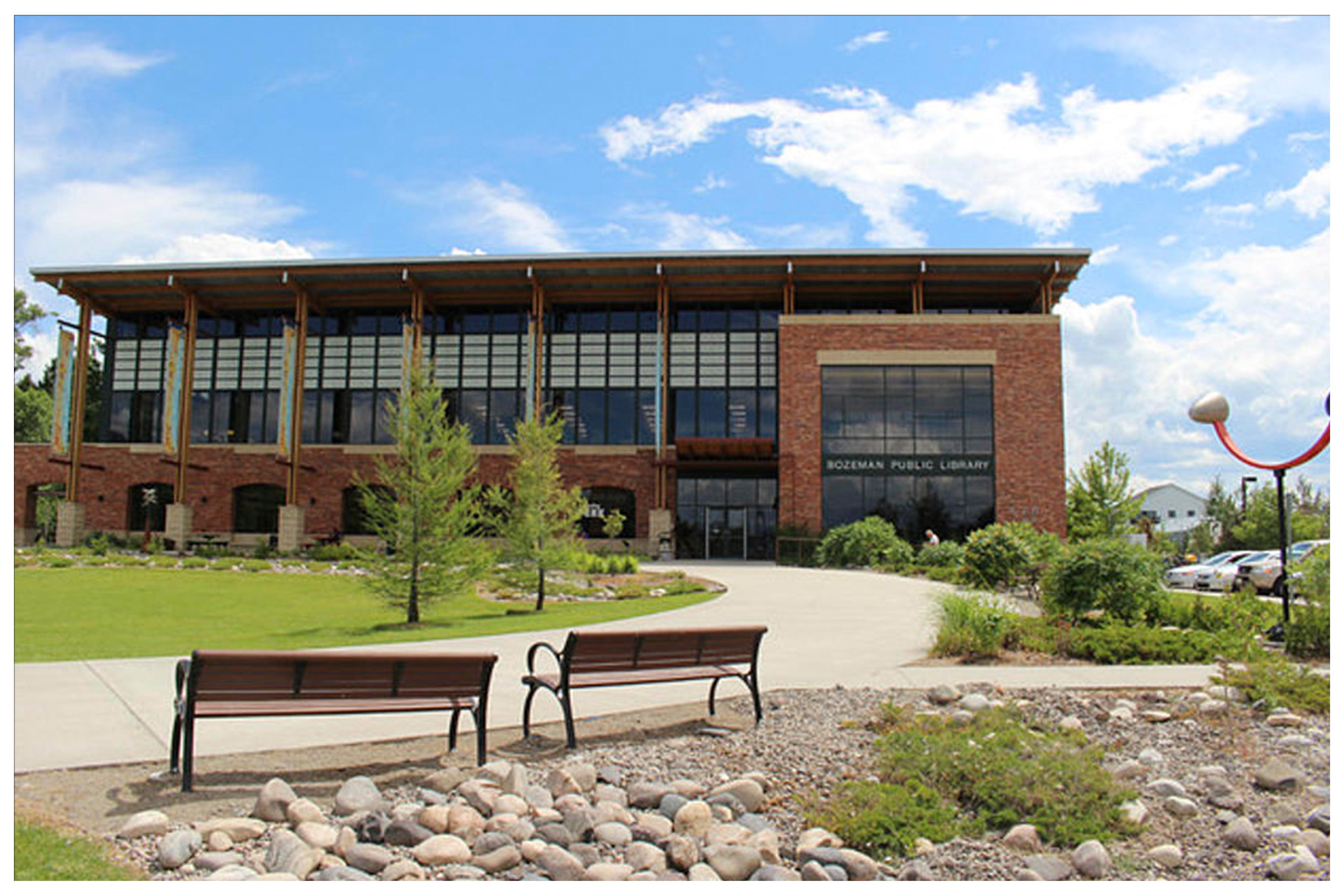 Go to The Library
We're not just nerding out, the Bozeman Library is worth a visit, even if only for the views. The second floor looks out to the Bridger Mountains, with reading chairs lining the room. The atrium features local art, with rotating shows throughout the lobby, and
Bozeman's Sculpture Park
, located just outside the building, is home to several beautiful, large sculptures by local artists. July through September, the library hosts Music on the Green, a free, family-friendly concert on the front lawn. As for books, watch for the Bookmobile around town, and if you enjoy book clubs, One Book One Bozeman, is a city-wide effort to engage people in reading. While you're there, check out the Lindley Perk coffee shop and used book store!
We hope this has got your wheel spinning to help plan your escape and find out more about what you can do before your next trip to Bozeman. We look forward to having you Visit Bozeman and enjoy all that Montana has to offer.
If you enjoyed this blog, take a look at some of our other related articles: