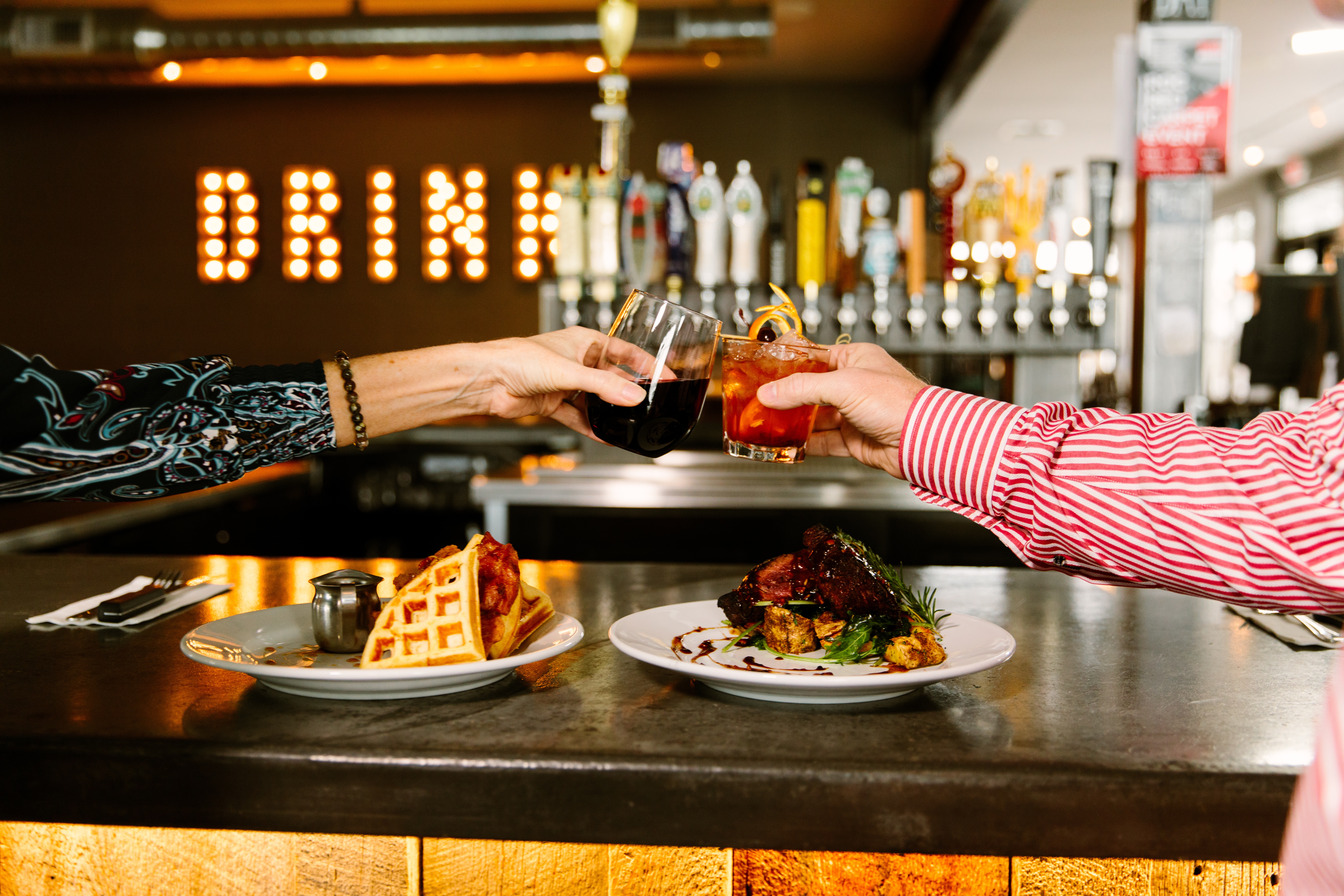 The culinary scene in Bozeman rivals urban restaurants. Chefs from across the country move here for the lifestyle, then turn out fresh, locally sourced dishes that are exceptional. In the past year, a number of new restaurants have come on board and we couldn't be more excited. Bring a hearty appetite!
This intimate restaurant serves small plates and great wine. Try the hand pulled mozzarella, the salmon carpaccio or the lasagnette. They are open daily from 4:00 pm-11:00 pm, with brunch on Saturday and Sunday starting at 11:00 am.
An authentic Thai restaurant that started as a popular food truck and grew into a full sized establishment. The soups are made fresh to order, the noodles and fried rice are perfectly cooked and the curries are imported directly from Thailand.
Inspired American Cuisine describes this hearty but unique fare. Just think, maple leaf duck breast, buffalo meatloaf, delicious pasta, and unique appetizers. The restaurant has a full bar and outdoor seating during the warm months.
A sister restaurant to Urban Kitchen, this bakery serves breakfast and lunch consisting of sandwiches, quiche, soups, and salads. In the cooler months, try the ramen, you won't be disappointed. Save room for dessert, your taste buds will love you for it!
Along the lines of a traditional steakhouse, you'll enjoy steaks, chops, fish and chicken along with an array of salads, and craft cocktails. The seasonal soups are top notch; watch for the French Onion, it's rich and satisfying.
The newest deli in town, Fink's features unique hot and cold sandwiches, soups and salads. Their selections of grain and pasta salads make for a hearty and quick lunch for those on the go.
Open 8:00 am-3:00 pm, Knife serves breakfast and grab-and-go lunch sandwiches plus seasonal soups. If you've never heard of a shrub, give it a try; house-made fruit and vegetable purees with fresh soda and activated with apple cider vinegar. A health drink at it's finest!
Sashimi fans will love what comes from these sushi chefs; definitely not your typical preparation. The specialty rolls are unique (and hard to choose from.) Not a fish lover? The Japanese cuisine is top notch.
This traditionally made, modern Indian menu is getting rave reviews. The Tandoori (clay oven baked) meats melt in your mouth, along with the fresh naan, soups and traditional curries. Hint: try the lunch buffet for a sampling of everything!
Located in the RSVP Motel, they feature fresh smoothies, loaded breakfast toasts, and an impressive array of salads and sandwiches. Beer and wine are available all day, (mimosa anyone?) Open 7:00 am-3:30 pm.
This market and eatery specializes in charcuterie boards, but watch the daily specials for interesting sandwiches, and traditional salads. The market sells local bison, pork, beef, elk, lamb and duck along with fresh fish flown in daily. Local craft beer and European wines are available.
For a robust list of restaurants, go to bozemancvb.com.
If you enjoyed this blog, take a look at some of our other related articles at Bozemancvb.com: