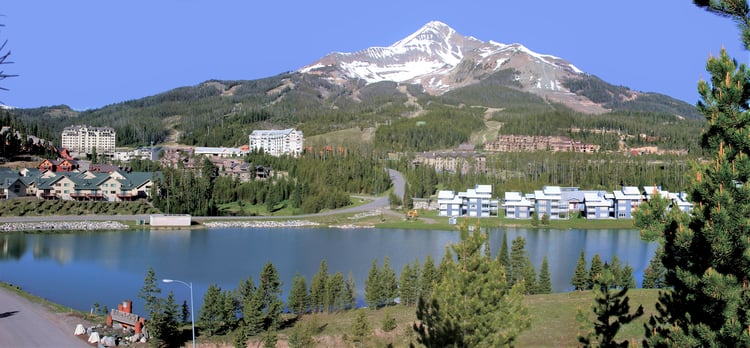 Mainly known for being one of the Best Skiing Spots in the U.S. as well as the Biggest, Big Sky has an extraordinary summer experience that rivals that of winter.
The town and resort host a variety of fun and exciting activities and events going on throughout the entire warmer months which is why many guests turn into repeat visitors of the area.
Start your summer day trip to Big Sky with the beautiful drive into the small mountain town. The route coming from Bozeman is a scenic drive you won't soon forget. The winding roads cut through the mountainous area while being hugged by the Gallatin River and if you're lucky, you might spot a bighorn sheep.
Once in the town of Big Sky, we suggest grabbing a quick snack or brunch to fuel up for your adventures ahead. Then head up to the resort - let the fun begin.
Once at the Big Sky Resort, check in with Basecamp for available times for their daily activities. Be sure to wander throughout the resort area in the morning before it gets busy to enjoy the beautifully designed village. There is a lot to check out and a cooler morning usually beats a hot afternoon.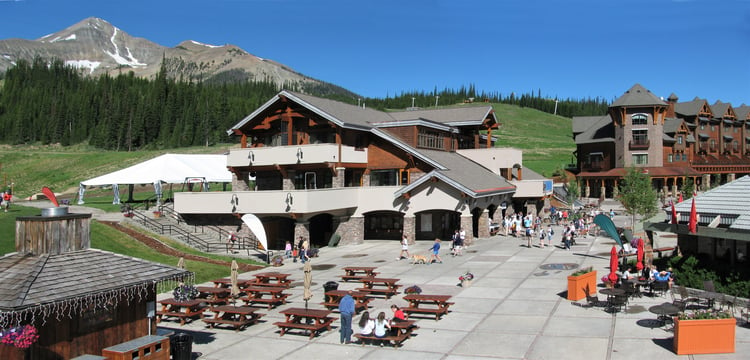 Photo by Big Sky Resort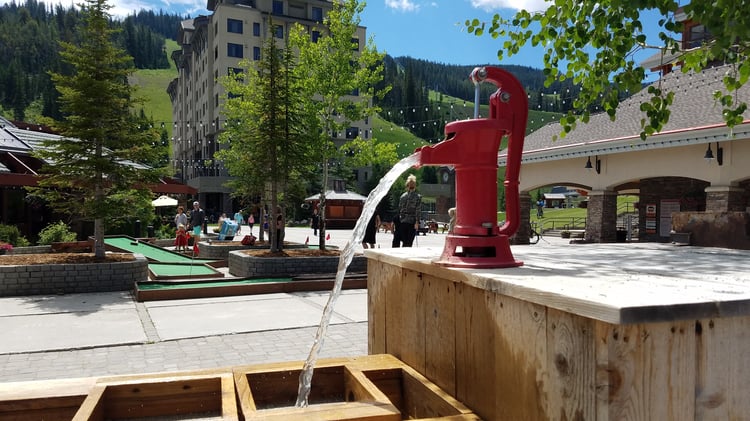 Morning Activity
Once you have found the events that are available, check in with your group or family to decide what you'd like to do. Big Sky has an extensive selection of activities for every group including: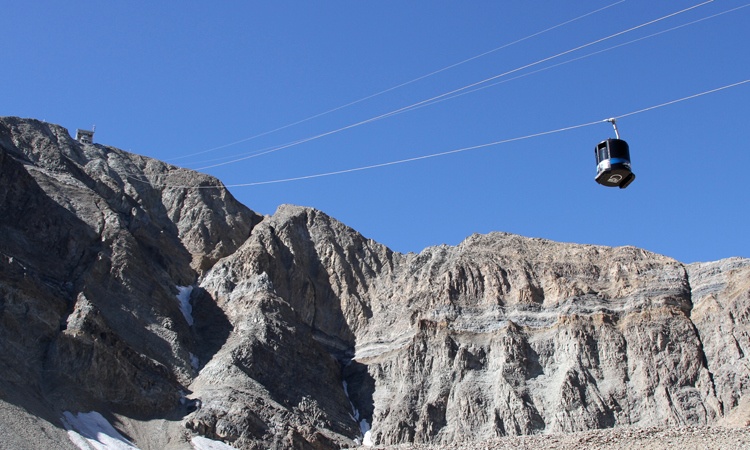 Photo by Chris Kamman
Lunch Break
After your morning activity, take a lunch break at one of the many great options in Big Sky. Big Sky plays host to over 45 Dining Options both in town and at the resort. Choppers Grub & Pub is a unique place to dine for a meal. The eatery is fully committed to its motorcycle vibe which can be seen throughout the restaurant.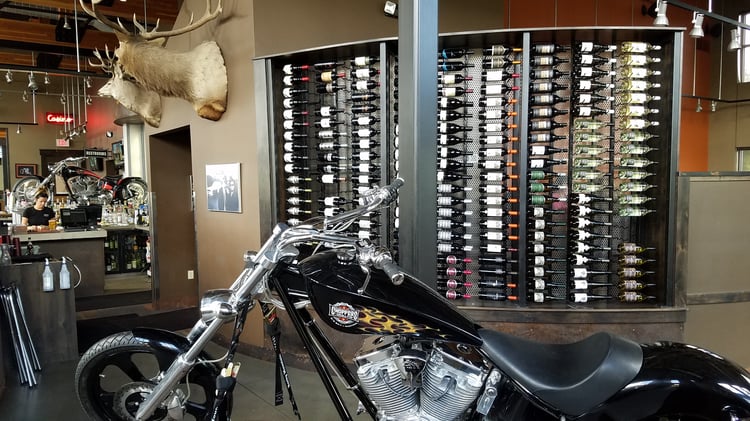 Immediately upon entering, you'll be greeted with their custom "Choppers" motorcycle straight away with a backdrop of their massive wine selection. The attention to detail is impressive from their themed lights, bar, tables, with even a motorcycle chain cemented into their walkway coming into the restaurant.
Afternoon Activity
Once you've filled an empty stomach, take in another activity in the afternoon. The Lone Expedition Tram Ride is highly recommended for an afternoon adventure. The peak typically experiences warmer temperatures in the afternoon but make sure to still dress in layers, as even a hot day at the resort can result in 50-degree weather up at the top of the mountain. This activity is a fun and great way to experience a bird's eye view of the area with visitors of all ages and activity levels. Oh, and did we mention it's a pretty spectacular view?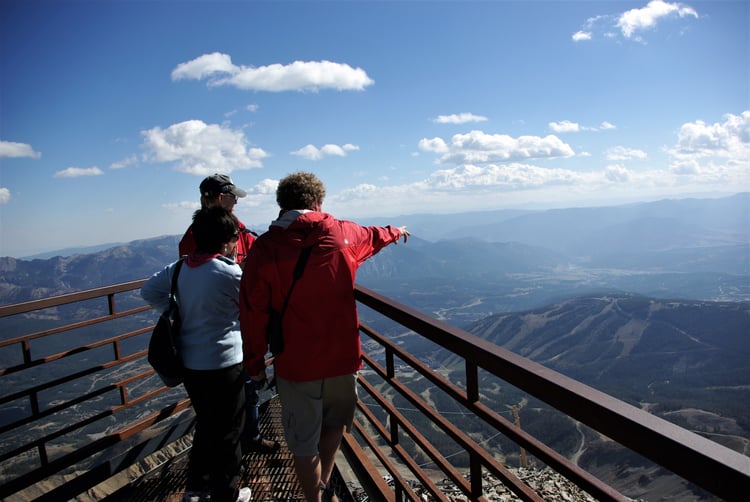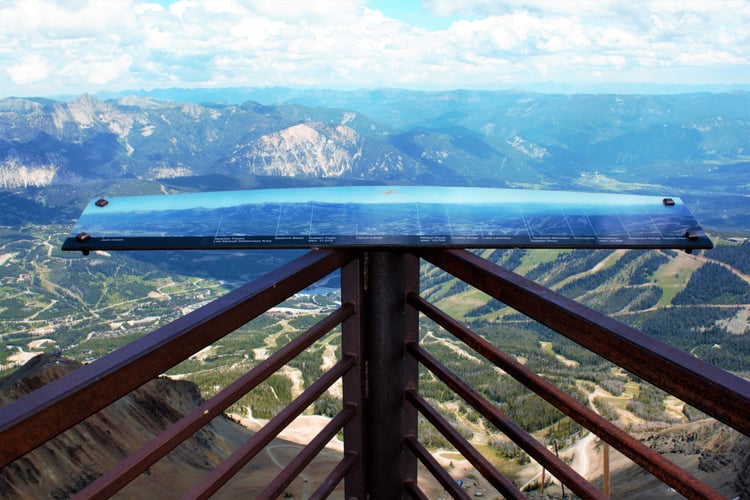 After a ride to the top of the mountain, take a minute to unwind with some smaller Basecamp activities like mini golf, giant chair swing, trampoline, ropes course, rock wall, or shopping in the various shops and stores located throughout the resort area.
Dinner Bell
By this time, the stomach will most likely start to be growling again which is a perfect time to take some time to sit down and enjoy a meal while reminiscing about the day you've had so far. Dining options at both the resort and in town have many great places of all cuisines which can be found in this Big Sky Dining List.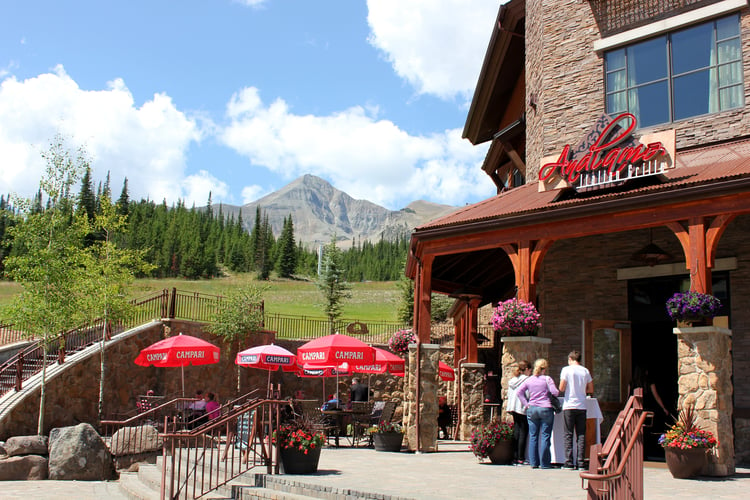 Photo by Michel Tallichet
Spend your next few hours enjoying Big Sky by taking a ride on the chairlifts or treat yourself to a craft beer at one of the top-notch breweries in town. Whatever you do, plan on catching the sunset. There's a reason they call it the Big Sky.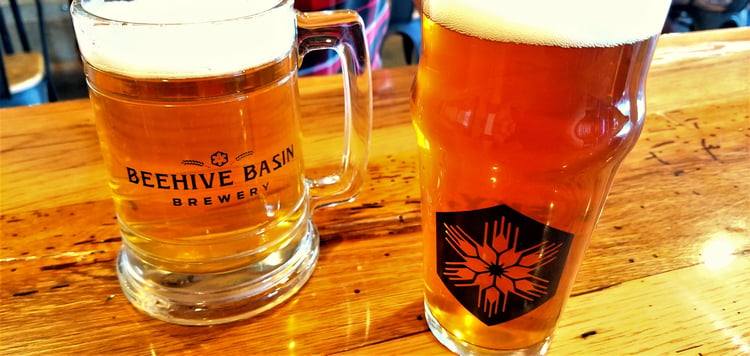 Both breweries in Big Sky, Beehive Basin Brewery and Lone Mountain Brewery & Taphouse, have great atmospheres that welcome the whole family with games and music that's fun for all.
Evening Activity
Depending on the energy levels, your evening could be filled with relaxing, an evening walk around the area, or a quick hike. There's an incredible beauty that Big Sky emits through their massive network of trails that span for many miles.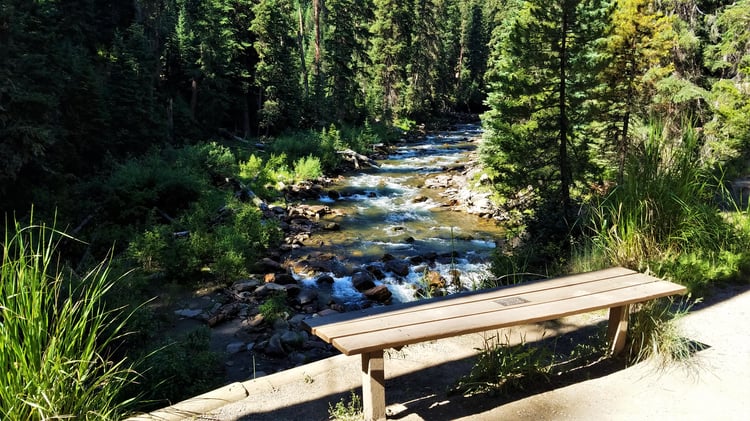 Ousel Falls Park Trail is a 1.6 mile lightly trafficked out and back trail located near Gallatin Gateway, Montana with only an elevation gain of 469 feet. It features a waterfall and is suitable for all skill levels but primarily used for hiking, walking, nature trips, and birding which is best used from May until October. Dogs are also welcome on this trail.
Summer Events
Depending on when you visit Big Sky, you might be able to take up an event going on throughout the town. For a list of events going on in the town, check out Big Sky's list of events.
One popular event going on throughout the summer is Music on the Mountain where free music from local and traveling artists provide entertainment in the town's center park with gates opening at 6 pm and music at 7 pm. Music on the Mountains runs from June through September with music every Thursday.
Brewfest is another popular event held in Big Sky where over 30 local and regional breweries meet to provide a craft beer experience that's hard to beat. Mark your calendars for Saturday, July 22nd, 2017.
The Vine and Dine Festival is held on August 16th-20th and is especially unique with hundreds of bottles from boutique wineries in a dozen different countries along with Google's culinary team providing snacks throughout the event.
Some of the most sophisticated palates in the world will be at the Vine and Dine Festival to discuss Portuguese, orange, and mineral wines. There is also the out-of-this-world wine tasting called Pinot on the Peak where enthusiasts take the tram ride to the peak.
The Rut Mountain Runs is ranked as one of The World's 8 Toughest Races by Outside Magazine and is held this year on September 1st-3rd. It is a festival that has been growing in popularity each year. There are several races held during this three-day event including the 50K, 28K, 11K, VK (Vertical Kilometer), and the Rut Runts Run. Some of the best mountain runners in the world test their skills and endurance as they summit Lone Peak at 11,166 feet. The Rut Mountain Run is also the only International Skyrunner sanctioned event in all of North America.
This will be Lone Peaks Revenge Enduro's 4th year in a row now which utilizes the technical, rugged, free flowing, and demanding mountain biking terrain on both Andesite Mountain and Lone Peak. Race trails are steep, fast and technical with rocky and unforgiving terrain to test and challenge the skills of the riders. Be quick to register as this year will be capped at 100 riders. The event will be held on Sunday, August 13th, 2017.
Future of Big Sky
The Future for Big Sky looks bright. They recently announced their 10-year vision for investing $150 million in on-mountain and village improvements. The goal is to have the most modern lift network in North America, and to enhance Big Sky Resort's guest experience and access to its vast terrain. Big Sky Resort is committed to making the skiing experience even more memorable than it already is.
Furthermore, Big Sky continues to grow its network of downhill flow trails. This summer, Big Sky is once again expanding on the 40+ miles of mountain biking at the resort with a new intermediate flow trail off the Swift Current chairlift. In addition, Big Sky is adding a jump line to the end of one of its advanced trails. For those who like to climb the mountain as well as bike down, Big Sky is now making it a little easier with the addition of electric bikes.
For more information, visit the Big Sky Town Center's website and Big Sky Resort, Montana's website.
If you enjoyed this article, check out our related blogs: