15 Interesting Yellowstone National Park Facts You Didn't Know
When it comes to Yellowstone National Park, most people think of wide open spaces, geysers and wildlife, which is both accurate and awesome. But if you dig a little deeper, you'll find an amazing ecosystem and a rich history found only in this park. Stop by one of the many museums in and around Yellowstone for more information, but for now, here are 15 Yellowstone National Park facts to whet your appetite.
The First National Park
Yellowstone was North America's first national park. On March 1, 1872, Ulysses S. Grant, the 18th president of the United States, signed the bill to protect this important land.
yes, Yellowstone is big
Yellowstone National Park spans roughly 2 million acres, that's larger than Rhode Island and Delaware combined.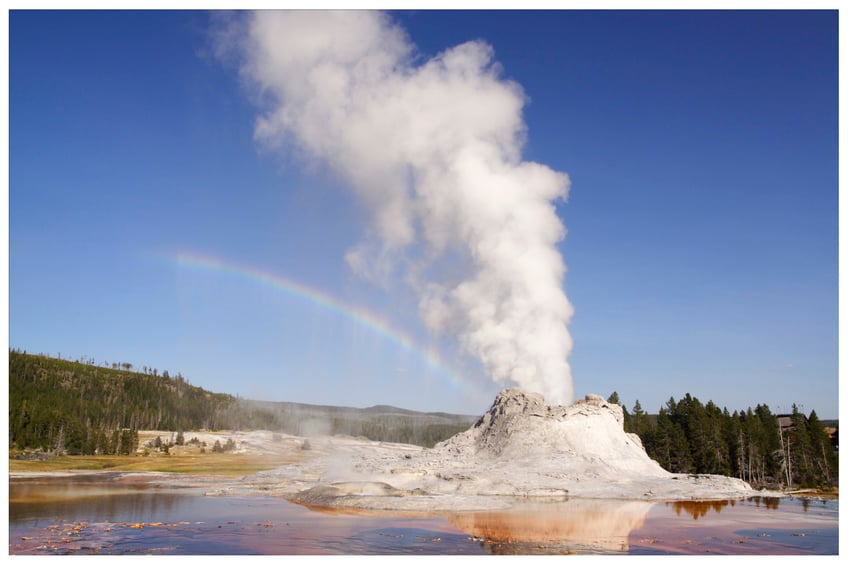 Geysers are Everywhere in Yellowstone
Yellowstone is the largest geyser field on earth, home to more than half of the geysers in the world!
YELLOWSTONE SUPERVOLCANO
The largest supervolcano in the United States, the Yellowstone Caldera, is a 30 by 45 mile oval. Although it's an active volcano, it last erupted more than 640,000 years ago. You may have heard that the Yellowstone Caldera is overdue for a cataclysmic eruption, but don't worry: the Yellowstone Volcano Observatory has officially issued a statement after an in-depth study of the caldera, saying "Contrary to some media reports, Yellowstone is not 'overdue' for a super eruption."

Related - When is the Best Time to Visit Yellowstone?
Butterflies in the Park
There are 134 species of butterflies in Yellowstone, some are so rare they are only found in the Yellowstone ecosystem.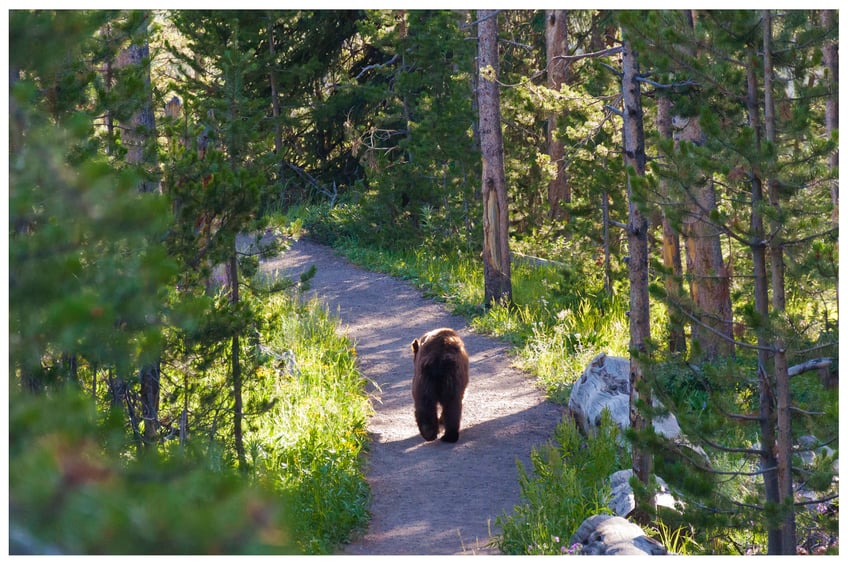 Animals are Everywhere in Yellowstone
Butterflies aside, Yellowstone is also home to:
67 species of mammals, including: seven species of native ungulates (such as elk, bison, deer, and antelope) and two species of bears, as well as:
285 species of birds
16 species of fish
5 species of amphibians
6 species of reptiles
2 threatened species: Canada lynx and grizzly bears
Historical Influence
Roosevelt Arch, the monumental entrance, is named after President Theodore Roosevelt, who was one of the nation's leading conservationists. Roosevelt placed the cornerstone for the arch while vacationing in Yellowstone.
Related - Yellowstone National Park History
Famous Yellowstone Geysers
The iconic Old Faithful geyser erupts on average every 92 minutes. Though the most reliable, it's not the tallest. Steamboat Geyser, in Norris Geyser Basin (also in Yellowstone), is the world's tallest active geyser. Its major eruptions shoot water more than 300 feet into the air.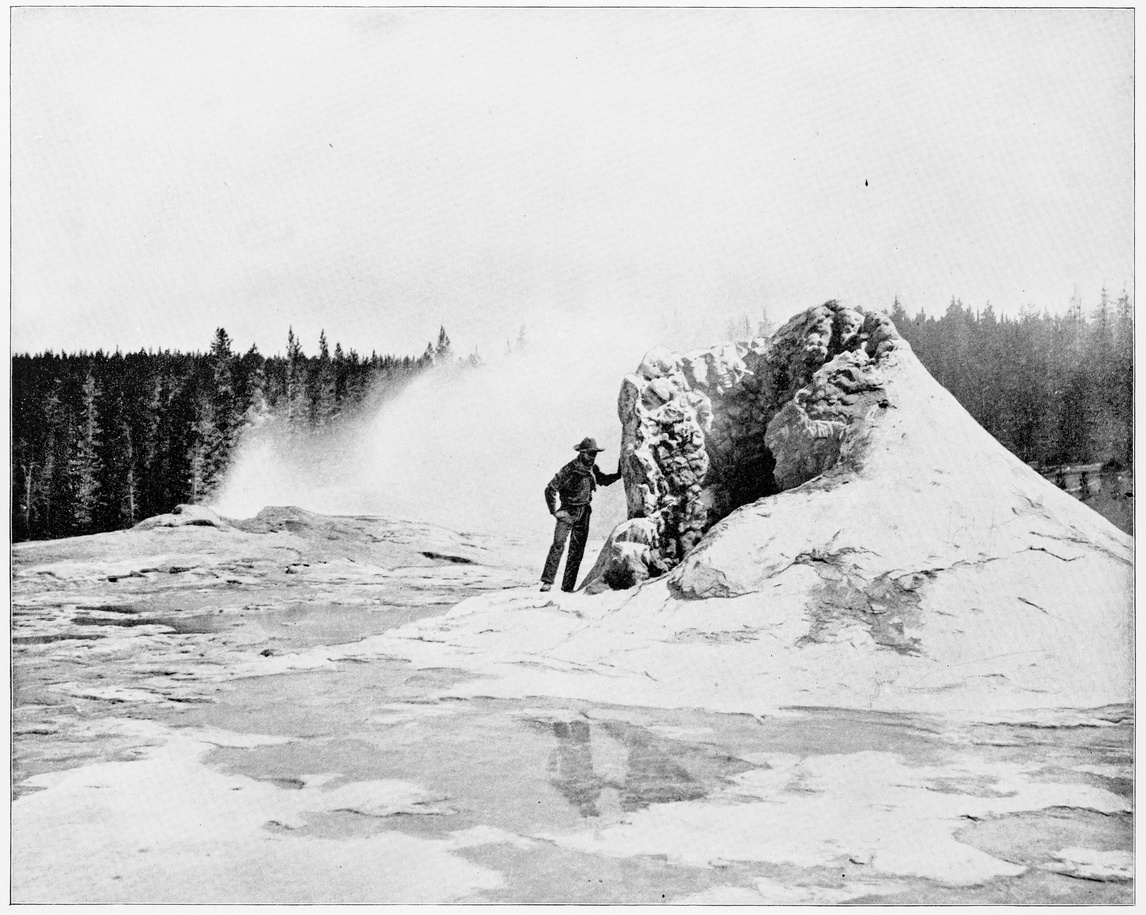 Yellowstone History
When the park was established, Wyoming, Idaho, and Montana were not yet states.
YELLOWSTONE NATIONAL PARK EARTHQUAKES
There are 1,000-3,000 earthquakes annually in Yellowstone, but most are too small to feel. The earthquakes help maintain the hydrothermal activity in the geysers and springs by keeping the conduits providing hot water from becoming sealed with mineral deposits.
Bison in Yellowstone
Yellowstone is home to the largest herd of free-roaming bison in the world, dating back to pre-historic times.
Related - Plan the Perfect Day Trip to Yellowstone National Park from Bozeman
LONGEST, UNDAMMED RIVER
Yellowstone River is the longest, undammed river in the United States. It spans 672 miles and first flows into the Missouri River and eventually all the way to the Gulf of Mexico.
Talk About Temperature Swings
Yellowstone's temperature highs and lows can go from burning hot to freezing cold. The record low temperature in the park is -66ºF (–54ºC) in 1933 (West Entrance, Riverside Station). The record high is 99ºF (37ºC) in 2002 (Mammoth).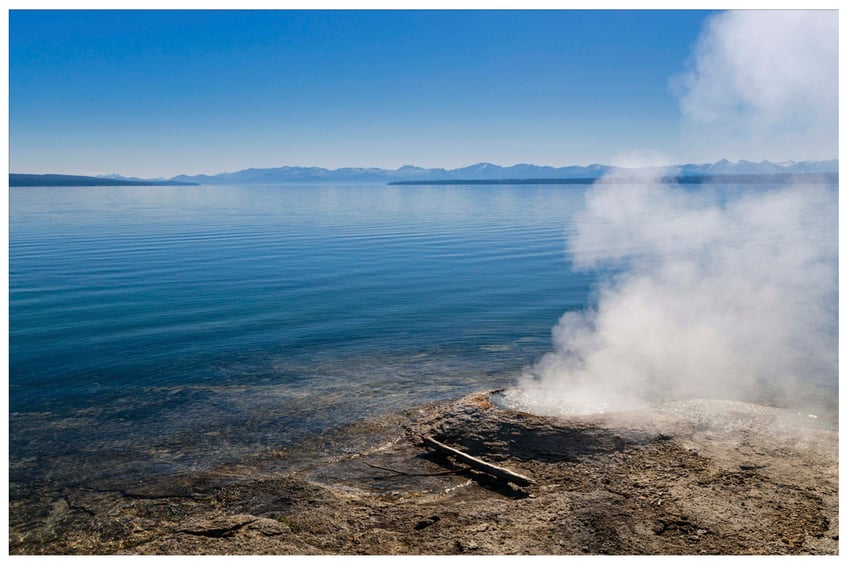 The Largest Natural Lake
Yellowstone Lake is the biggest natural lake at a high elevation (above 7,000 ft) in North America: 132 miles of surface area and 140 miles of shoreline at 7,732 feet above sea level. It is also home to the largest population of wild cutthroat trout in North America.
Record Numbers
Finally, Yellowstone National Park has been seeing a resurgence in popularity lately. 2016 exceeded visitation records with 4,257,177 people coming to the park. Help break this record in 2017!
Yellowstone National Park is an iconic destination that offers sights, sounds, and experiences all against the backdrop of a unique ecosystem and rich history. These 15 Yellowstone National Park facts are just the tip of the iceberg. There's no better time to visit Yellowstone than now, so start planning your trip, and be sure to stop in to see us here in Bozeman.
If you enjoyed this blog, take a look at some of our other related articles:
In our never-ending quest to keep up with all things new in Bozeman, we have been producing content for years and can't possibly update every blog when new businesses open or existing businesses close. Please reference the publish date and do your own due diligence when making plans.