3 Easy Yellowstone Overnight Backpacking Trips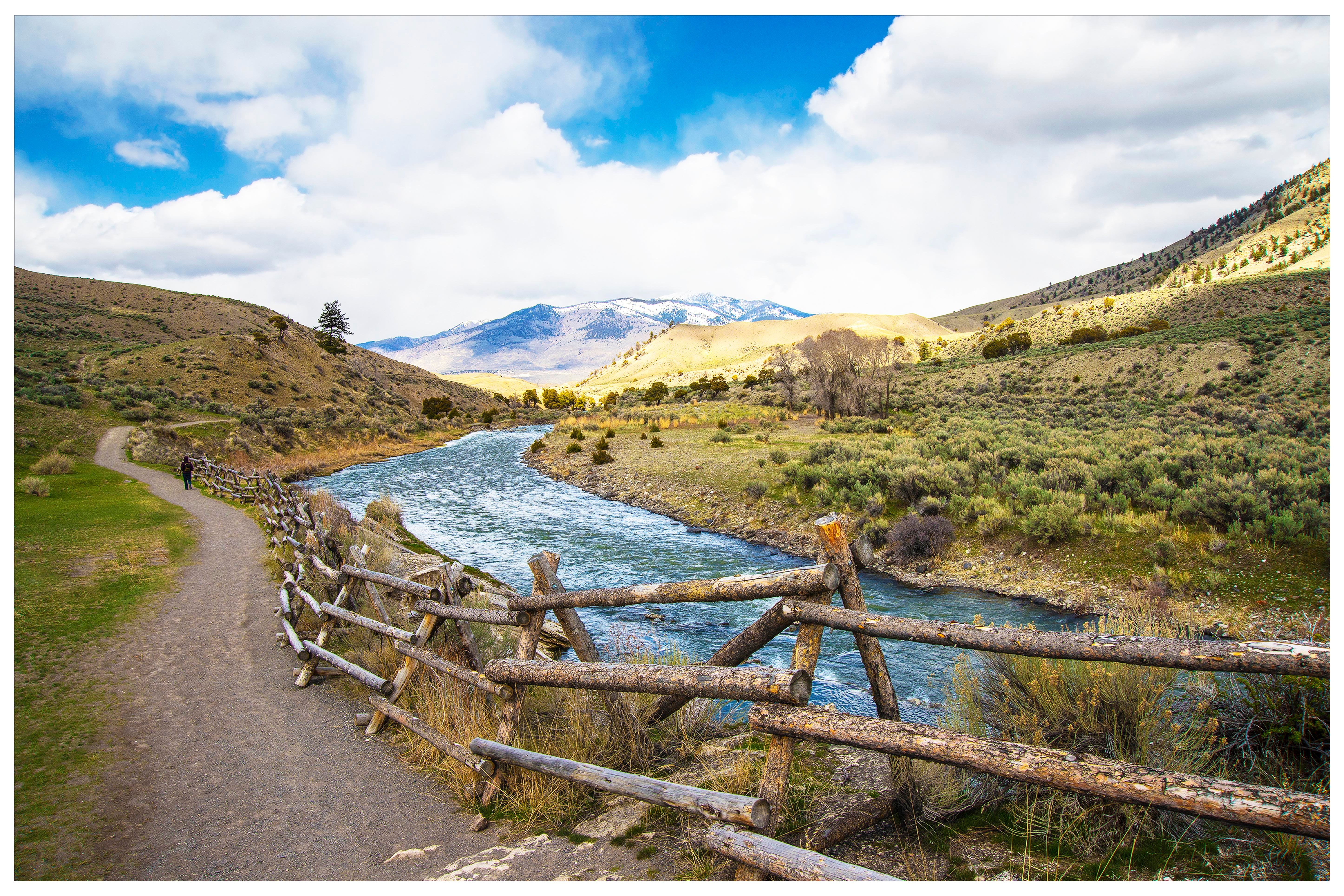 Yellowstone National Park's remote beauty is awe-inspiring; high alpine lakes, lush meadows, wildflowers, and fat trout all make escaping into these areas a backpacker's dream! If you're new to backpacking or have limited time, there are plenty of overnight options. We've listed a few of our favorites to get you started. After all, even just a little time in the woods is invigorating!
Pebble Creek
Pebble Creek is a great hike for beginners, or those looking for a leisurely pace. The trailhead is close to the Northeast Entrance, just outside of Cooke City, Montana, a 3-hour drive from Bozeman. The 11.7 miles of trail is mainly downhill, aside for a short climb on the first hill, Warm Creek Pass. You'll meander along and cross Pebble Creek four times. Keep track of the runoff, you don't want to go too soon, but the fishing is great when the stream is full. Cooke City and Silver Gate, Montana are quintessential mountain towns and well worth a stay. You'll find yourself tucked into the mountains, enjoying good food and great conversation!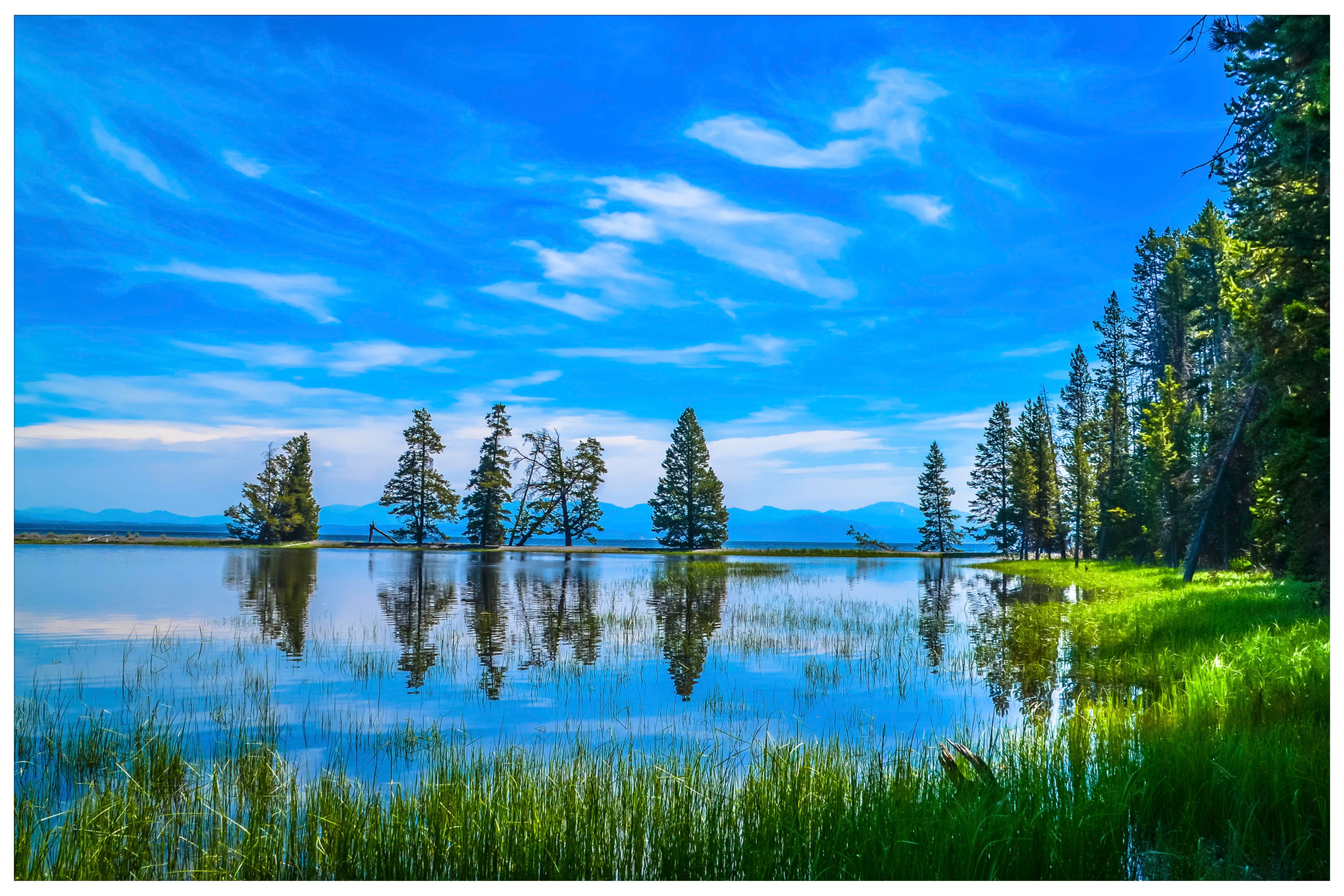 Yellowstone Lake to Heart Lake
For those wanting to push it a bit, Yellowstone lake to Heart Lake is a favorite of those who love to fish. The trail is almost 50 miles long, with angling opportunities all along the way. Even though it's a longer hike, it only has a 270-foot elevation change, so spreading it out over a few days gives you plenty of time on the water. Keep in mind; this trail is closed until July 1 for bear management regulations. The West Entrance in West Yellowstone is 90 miles from Bozeman. However, park traffic can be heavy during the summer months, so check with ranger stations beforehand to estimate your drive time from West Yellowstone to the Nine Mile Trailhead.
Bechler Short Loop
A pared-back version of the Bechler River Trail, this nice 7.6-mile loop is a lovely hike through sprawling meadows and rich forests, which escaped the 1988 fires. This is a wet part of the Park, so don't plan to go until mid-July through September when the runoff diminishes, and the mosquitos aren't out in full force. Once you get your bearings, you may want to come back and do the whole 29.5-mile shuttle. There is exceptional fishing and a hot springs similar to the Boiling River, where the hot water mixes with the cold river to create a temperature that you can soak in. From West Yellowstone, take Cave Falls Road to the Bechler Ranger Station.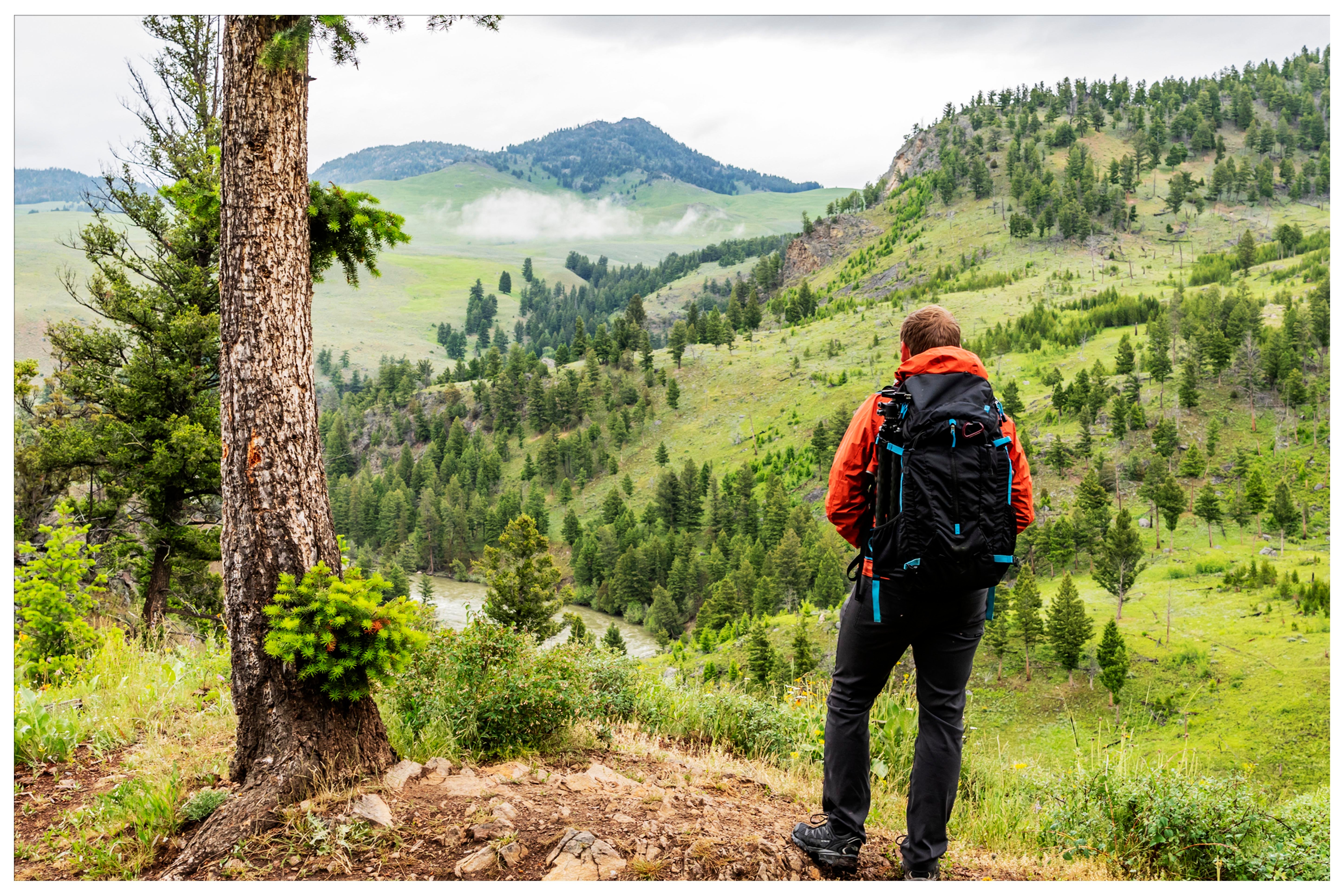 Backpacking Basics for Yellowstone National Park
There are 300 designated backcountry campsites in Yellowstone. Many of these are above 7,000 feet in elevation, which means oxygen levels are low. If you aren't used to it, it's wise to spend a day or two acclimating. When hiking, don't push yourself too hard, and be sure to stay hydrated!
The sun is intense at these elevations, so be sure to bring lots of sun cover, sunscreen, hat, long sleeves, and pants. Some people even use a buff to cover their face and neck when it's especially hot out.
Yellowstone is bear country. While bears would generally prefer to stay away from you, always carry bear spray and review how to use it before leaving. The National Park Service has a great instructional video, watch it here. Food must be stored in bear-resistant food containers and hung 15-20 feet off the ground and well away from your tent. Never keep food inside your tent and don't sleep in the same clothes that you cooked in. Be sure to read up on bear safety before you go.
Keep in mind that backcountry permits are required for overnight camping, so be sure to review the process and deadlines to obtain a permit.
If you enjoyed this blog, take a look at some of our other related articles: