Yellowstone is Back and Better Than Ever!
Last year's historic floods in Yellowstone National Park and the surrounding area were a major disruption for visitors, staff, and locals alike. Travelers were quickly evacuated, entrances were closed, and thousands more were stranded as emergency responders and Park officials began to survey the damage and take action to protect the Park and its inhabitants. While many people thought the Park would be slow to recover, Yellowstone is once again fully open to the public and is back and better than ever. If you want to learn more about the floods of 2022, click here for a recap and to hear the story of how the Park was restored and reopened in record time. And if you are looking for ways to enjoy Yellowstone National Park in all its glory this summer, we have a few ideas:
Visit the Tribal Heritage Center
To learn more about Yellowstone's indigenous history, visit the Tribal Heritage Center, located near Old Faithful. This important center offers formal and informal education, including talks, workshops, and cultural activities. Visitors get the opportunity to meet and engage with scholars, artists and educators from the 27 associated tribes of Yellowstone National Park. In addition to its live events, talks and workshops, the center is open to the public from 10 a.m.-4 p.m. every day. Click here for a complete schedule of this summer's programming.
Take Advantage of Park Ranger Programs
Taking advantage of the National Park Service's free Ranger programs is a fantastic way to enhance your experience of Yellowstone and learn more about the Park. Ranger activities can include guided tours, talks, or just visiting with one of the Park's many rangers to ask questions and get recommendations for what to see and do during your visit. To find available Ranger programs, check the bulletin board at the location you are visiting, or download the National Park Service app to learn about current programs and see a calendar of events.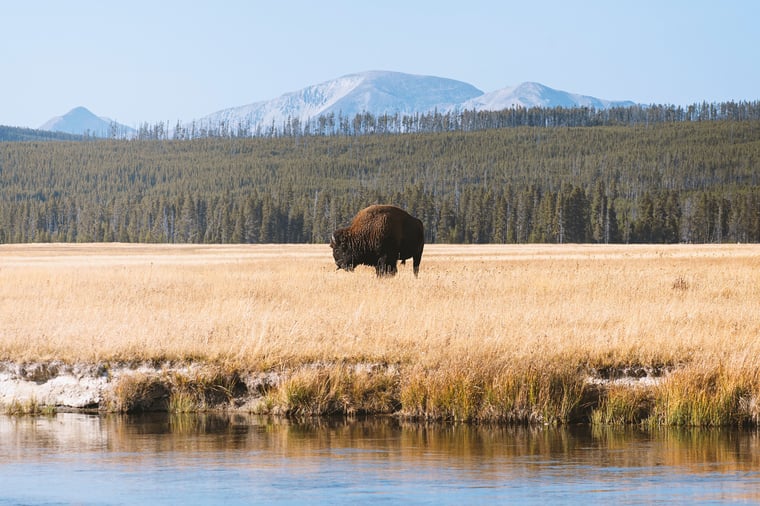 Take a Field Seminar
If you're looking to go a little more in-depth and don't mind paying for a world-class experience, check out the many unique Field Seminars offered by expert artists, scientists and others who are ready to show you a new perspective on the Park. Learn about the geology of the Park, spend a few days painting its incredible landscapes on site, or see wildlife up close while trail running with a group of like-minded individuals: these are just a few of the many amazing experiences available to anyone with a sense of adventure and a few days to spare. Check out Yellowstone Forever's complete menu of options at this link.
See the Sights
Yes, they're all open! You won't want to miss the wildlife in the Lamar Valley (dubbed "America's Serengeti"), the awe-inspiring Old Faithful Geysers, the strange beauty of Mammoth Hot Springs, the historic Roosevelt Arch...and there are so many more incredible sights, sounds, views, vistas and landscapes to explore and discover. Whether you plan to visit in summer or winter, our guide will help you ensure that you don't miss anything important.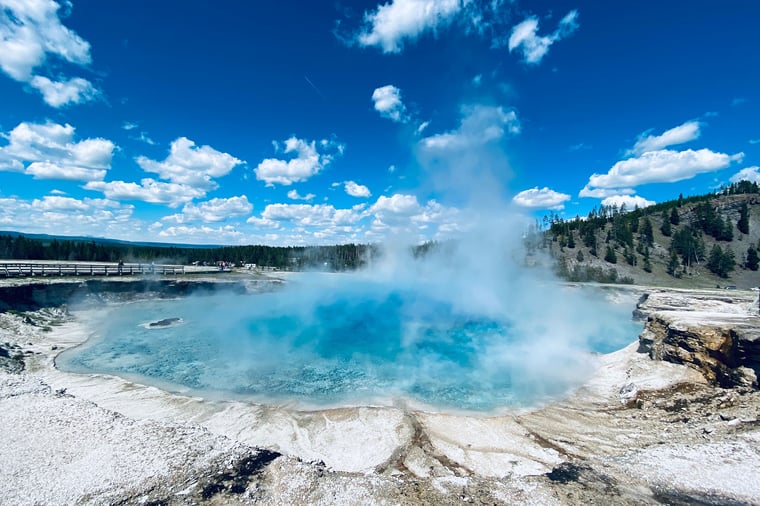 Plan Ahead
Yellowstone has a finite number of lodging and camping options, as well as limited cell phone service, so it's a really good idea to do a little bit of planning so that you have a place to stay and can access any info you need while you're inside the Park. If you don't mind a short drive, Bozeman makes an excellent home base and has many great amenities, activities and restaurants that offer the perfect way to wind down each day of your adventure.
Stay Safe on Your Trip
Unfortunately, more than a few visitors to Yellowstone in recent years have become infamous for their reckless behavior around wildlife, often resulting in harm to both themselves and the animals. Do yourself and the precious wildlife a favor, and stay back: experts recommend keeping the length of a football field between you and any bears, wolves, or nesting birds and at least 25 yards from other wildlife, such as bison and elk. Never approach, chase, or tease the animals--that selfie really isn't worth it, we promise.

Are you ready to make your bucket list visit to Yellowstone National Park a reality? Check out our guide to the Park and start planning today.
If you enjoyed this blog, take a look at some of our other related articles:
In our never-ending quest to keep up with all things new in Bozeman, we have been producing content for years and can't possibly update every blog when new businesses open or existing businesses close. Please reference the publish date and do your own due diligence when making plans.