7 Bozeman Races to Get Your Blood Pumping!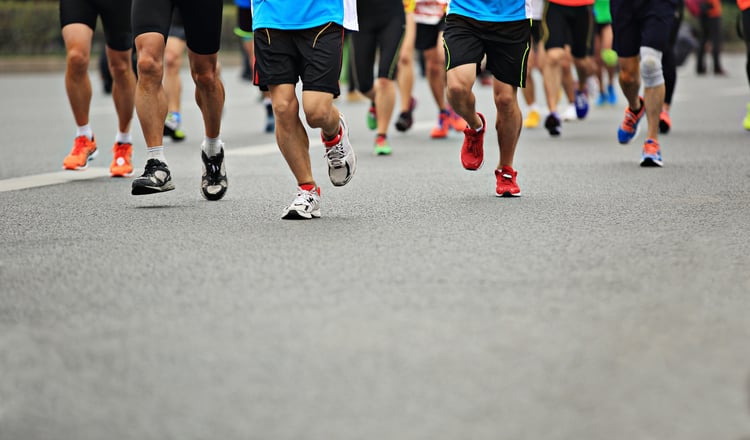 Bozeman is an outdoor mecca. For runners and bikers, there is no shortage of Bozeman races to fuel the competitive spirit. You'll find a variety of events, some more challenging than others, but they all include one thing; amazing scenery. There's still time to register for most races, but if not, put it on your calendar for next year!
July 15, 2017
This 50-mile adventure run, or 25-mile relay, is an UltraRunner's dream. Located in the Gallatin Range, this race course is almost always above 9,500 feet. There is one big climb from 7,200 feet to 10,300 feet and multiple short, steep climbs along the way. The trail can be rocky and sometimes even snow covered, but it is always beautiful. You'll have views of Paradise Valley, Absaroka-Beartooth Wilderness, and Spanish Peaks Wilderness Area. The race starts and ends at Hyalite Creek Trailhead, at the base of Hyalite Reservoir. There is no registration fee, but due to the difficulty, only experienced ultra runners should participate.
Sunday, August 12, 2017
A local favorite, this 19.65 mile run along the top of the Bridger Mountains consists of steep ascents and descents plus rocky terrain, making it one of the most technical runs in America.
The race attracts a huge following but is limited to 250 runners. Slots are filled by lottery, which opens the second week in May. Lottery winners can register at the end of May.
September 1st-3rd, 2017
Lone Mountain, in Big Sky, MT is the setting for this fierce competition along rugged terrain. With 20,000 feet of vertical gain and loss between 7,500 feet and 11,166 feet, you can understand why. Categories include 50K, 28K,11K and a Runt Run for the kiddos. This year's race is sold out, but it's one to consider for 2018.
Sunday, September 10, 2017

A Boston Marathon Qualifier, the Bozeman Marathon continues to build a national following. Beginning in Gallatin Gateway, the route meanders alongside sprawling fields and meadows, ending in downtown Bozeman. The Bridger Mountain Range is always in view providing a beautiful backdrop. (And, the afterparty from 12pm-2pm features live music and is a great way to unwind.)
End of September, 2017, date TBD

Looking for a unique run? This 14-mile trail run/hike/crawl in Hyalite Canyon ends with rock climbing. Participants are challenged to rope 5 of the hardest routes they can handle on the infamous Practice Rock. Are you up for it?
Fall, 2017, date TBD
If you're not familiar with Cyclocross, it's an off-road bike race, measured by laps, not distance.
The course requires you to navigating terrain and obstacles fast and efficiently along gravel, dirt, mud, grass or sand. Be ready: you may have to carry your bike while jumping over obstacles and will definitely have to endure some good-spirited heckling.
March 17, 2018

Runner's World voted "Run to the Pub" the number two "Best in the US" half marathon in the country! Aside from a fun race with beautiful views and a beer at the end, all participants are entered into a drawing for a chance to win one of four trips to the Dublin Marathon, in Dublin, Ireland. (Bonus; the course is 90% downhill.)
If you enjoyed this article, check out our related blogs:
In our never-ending quest to keep up with all things new in Bozeman, we have been producing content for years and can't possibly update every blog when new businesses open or existing businesses close. Please reference the publish date and do your own due diligence when making plans.