A Beginner's Guide to Alpine Fishing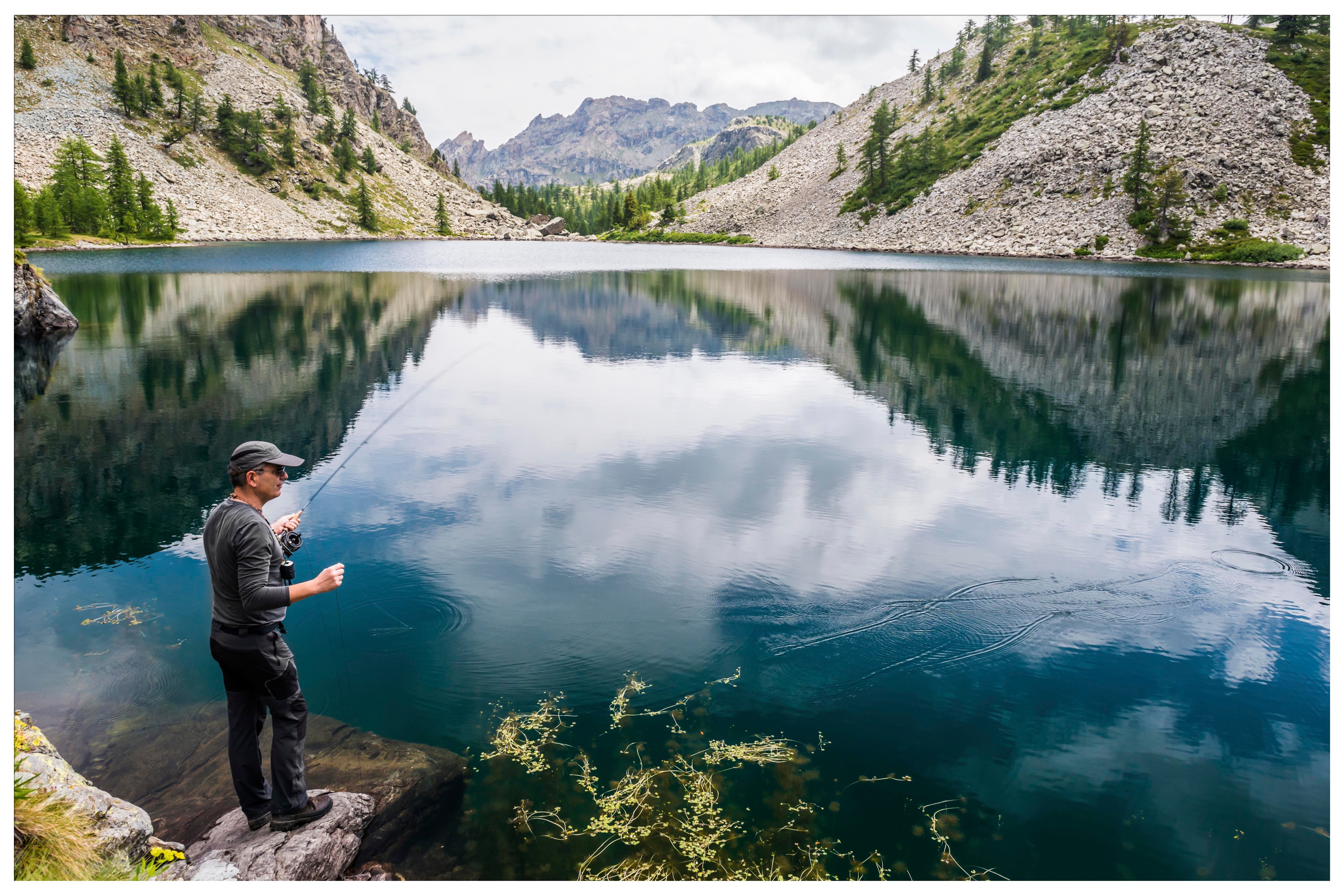 If you've dabbled in fly fishing and want to try something new, pack up your rod and head up to the mountains. Alpine fly fishing is a true backcountry experience that incorporates hiking, mountain biking, or backpacking, fishing, and seeing some of the more remote parts of the Bozeman area. What altitude makes an alpine lake is different depending on who you ask, but those around Bozeman are between 6,000 and 10,000 feet.
Fortunately, from Bozeman, it doesn't take much to reach that elevation. With incredibly pristine mountain lakes within an hour's drive and a day hike or mountain bike, you can experience Montana at its best in a full-day or multi-day adventure. Here's a quick guide on how to get started.
Fishing License
First and foremost, you need a Montana fishing license. You can purchase one at many of the local fly shops, a Fish, Wildlife, and Parks location, or online (only if you've purchased a Montana license in the past). Make sure you take a photo of the license to have handy on your phone or bring your paper copy in case you are asked to provide proof by a park ranger or Fish and Game warden.
Fishing Equipment
At base, you need a fly rod, a reel, and a rod case. Since you'll likely be hiking or backpacking to your destination, you'll want to consider the weight and packability of your gear. Spring for a rod that can break down into four pieces, so that you can carry it with you easily. For alpine fishing, a 5 or 6 weight rod is recommended, as most fish in alpine lakes will be on the smaller side. You'll want a rod that helps you maximize your casting distance, given that you'll be casting from the shore and more exposed to the wind at higher elevations.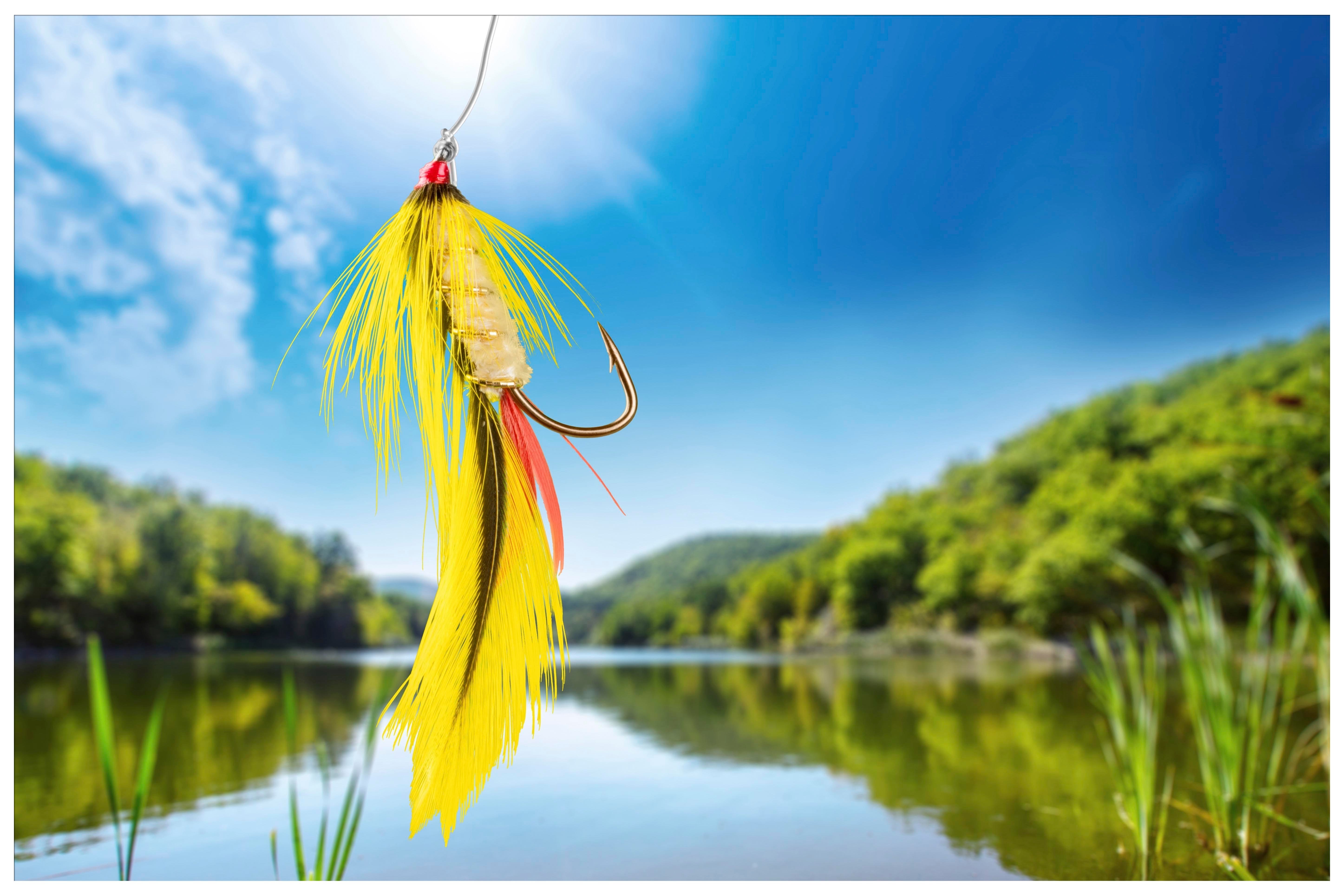 The Right Flies
Bring a combination of wet and dry fly patterns. Recommended dry fly patterns for alpine lakes in Montana are Elk Hair Caddis, Royal Wulffs, beetles, ants, and hopper patterns. Recommended wet fly patterns are leeches, soft-hackle pheasant tails, damselflies, caddis pupa, and callibaetis nymphs. Head to one of the fly shops here in Bozeman for the most locally accurate information about what types of insects live at various lakes.
Daypack or Backpacking Gear
Whether you're day hiking, mountain biking, or backpacking, make sure you have a backpack that can carry all of your necessities and is comfortable to wear for several hours. At the very least, you'll need to have plenty of water (and a filtration system if staying longer than a day). The typical Montana hiking recommendations still apply – pack sunscreen, bug spray, and bear spray. If you plan to stay overnight, bring a lightweight tent, sleeping bag, and sleeping pad, as well as a stove, plenty of food, and any other cookware or utensils you'll need. Remember that the weather in the mountains can change quickly, so bring lots of clothing layers you can easily strip or pile on. Bring sandals to wade into the water in case you want to venture offshore a bit.
Fishing Tips
Before you head out on your alpine fly fishing adventure, make sure you check the Montana Fish, Wildlife, and Parks stocking records to find out which lakes have fish and what types of fish you can expect to see. Generally, in Montana, mountain lakes contain cutthroat, rainbow, and brook trout, as well as some arctic grayling and even golden trout. Most of the fish caught in alpine lakes are under 12 inches, but more sizable fish over 20 inches are still caught each year.
When deciding where to cast on an alpine lake, look for feeder creeks where the water is steadily moving. Many fish are often cruising the shoreline, so you shouldn't have to wade too far in to see some swimmers. The best time of year for alpine fly fishing in Montana is mid- to late-summer, between July and September. Early in the summer, there is often still too much snow at high elevations to hike through.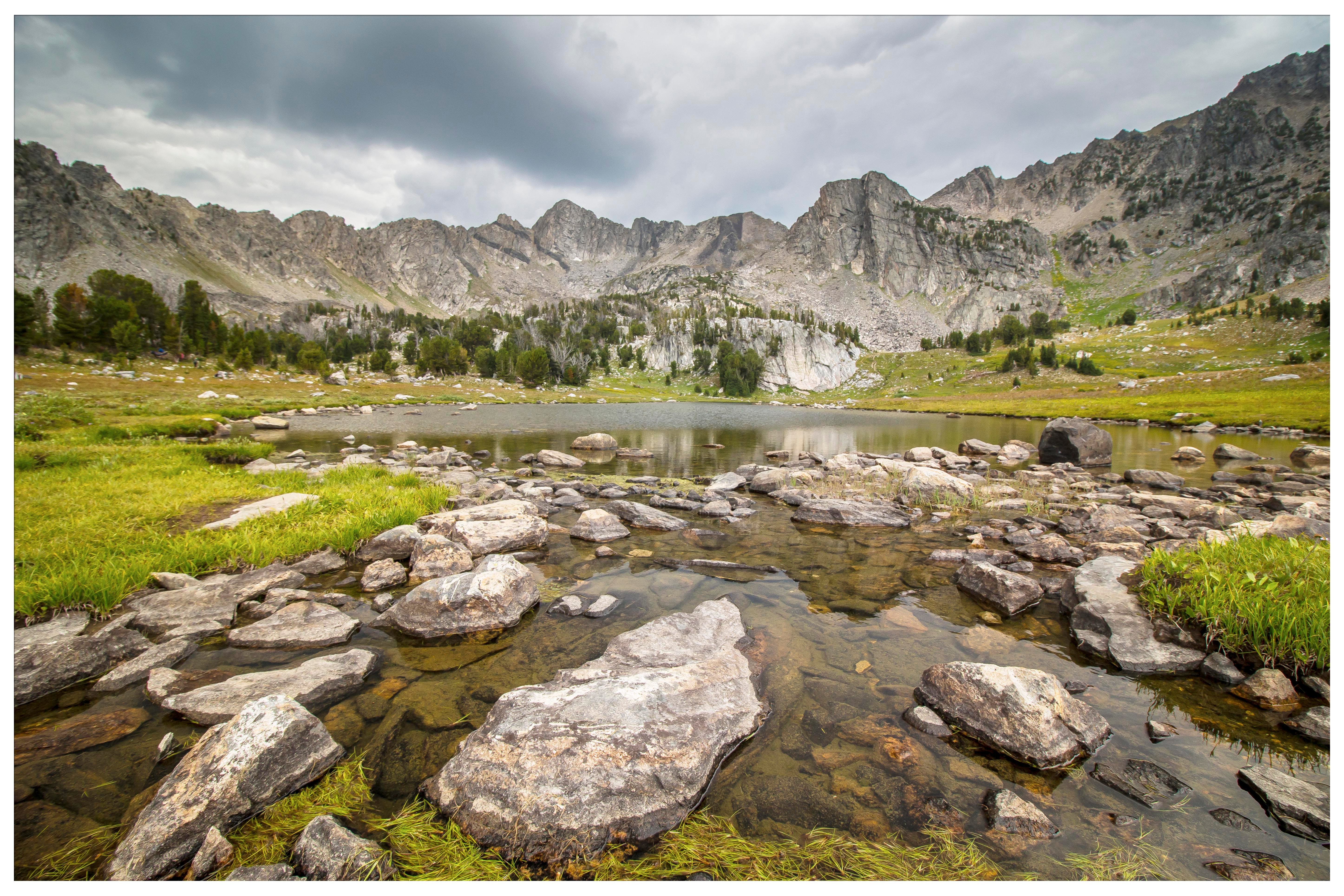 Best Beginner Locations Near Bozeman
With more than 100 alpine lakes in Bozeman and the surrounding area, there are plenty of accessible places to fly fish. Keep in mind that whatever's easier to get to will be more crowded. If you can reach a lake by hiking less than a mile and it's within an hour's of Bozeman, don't expect to be alone, and expect lots of people on the weekends. Here are some good beginner spots in the area, with more to be found if you want to venture closer to Big Sky or east toward Yellowstone.
Emerald and Heather Lakes
Driving time from Bozeman: ~1 hour
Distance from Trailhead: 5 miles
Lava Lake
Driving time from Bozeman: ~40 minutes
Distance from Trailhead: 3 miles
Hyalite Lake
Driving time from Bozeman: ~40 minutes
Distance from Trailhead: 7 miles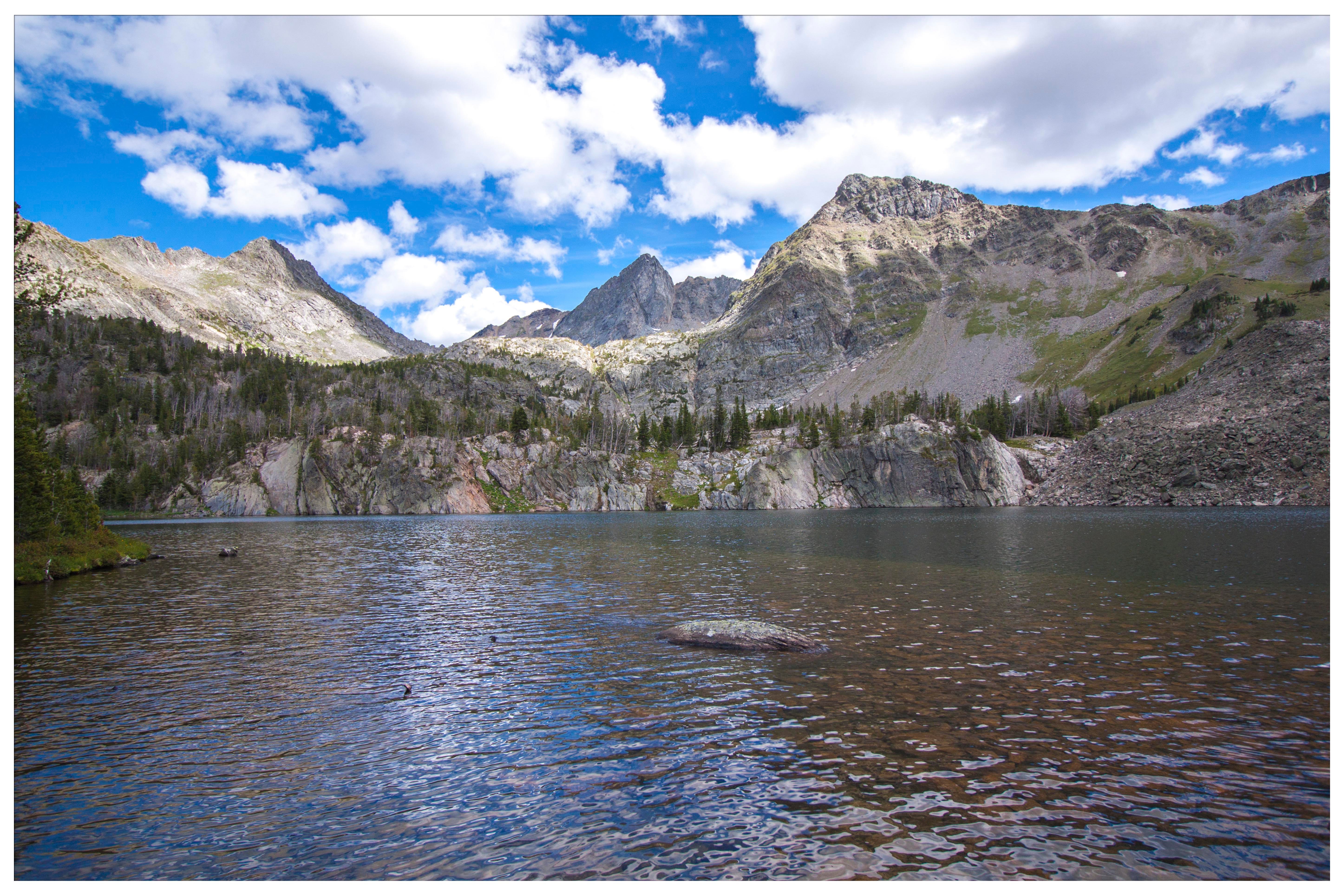 Spanish Lakes
Driving time from Bozeman: ~ 1 hour and 30 minutes
Distance from Trailhead: 8 miles
Blackmore Lake
Driving time from Bozeman: ~30 minutes
Distance from Trailhead: 2.2 miles
Fairy Lake
Driving time from Bozeman: ~1 hour
Distance from Trailhead: 0.5 miles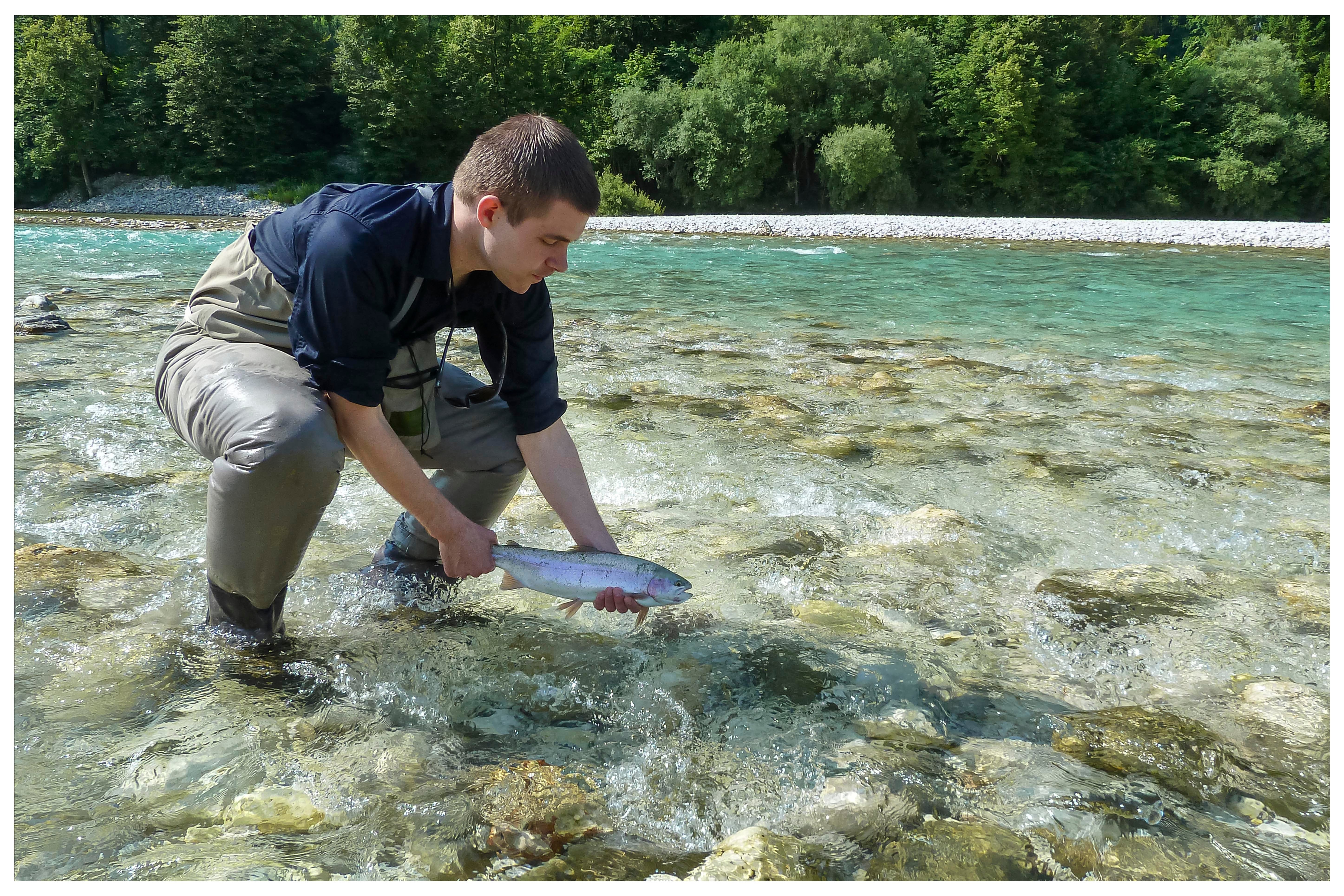 Whatever your alpine fishing adventure includes, a healthy dose of catch and release practices. This isn't just the case with the little guys you grab, but also with that 20+ pounder. Get that hook out, snap your pic, and get them back in the water to be caught another day.
If you enjoyed this blog, take a look at some of our other related articles:
In our never-ending quest to keep up with all things new in Bozeman, we have been producing content for years and can't possibly update every blog when new businesses open or existing businesses close. Please reference the publish date and do your own due diligence when making plans.