A Complete Guide to Floating the Madison River
Summer wouldn't be summer without time spent playing on the Madison River. Beginning in Yellowstone National Park and meandering its way to the Missouri River, the Madison has diverse stretches of water. From exciting rapids just below Ennis Lake to remote sections with gentle currents, relaxing on one of Montana's favorite rivers is a lovely pastime.
There are several options for getting on the water, ranging from a guided raft or tube trip to making a day of it on your own. We've got the skinny on all the options; you can decide which is best for you!
Leisurely Tube Float
The most popular and accessible float begins at the Warm Springs Access with takeout at Black's Ford. (Also known as the bikini float.) It takes roughly a half-hour to drive to where you put in from Bozeman, and while the drive is beautiful, it is a two-lane, windy road, and it's busy in the summer. So don't plan on being in a hurry! If you're looking for tubes, you can generally find them at the local tire shops, hardware stores, or big box stores. You'll need two cars to shuttle back and forth. Otherwise, it's a long walk, and hitchhiking along this stretch is not easy.
Suppose you're not entirely comfortable with your skills. In that case, Montana Whitewater offers two tube trip options: meeting you at the access with all the gear and then picking it up at the end of your float, or taking a private tube trip with a guide and shuttle to and from the river. If you're a big group new to the area, this is the most straightforward and efficient way.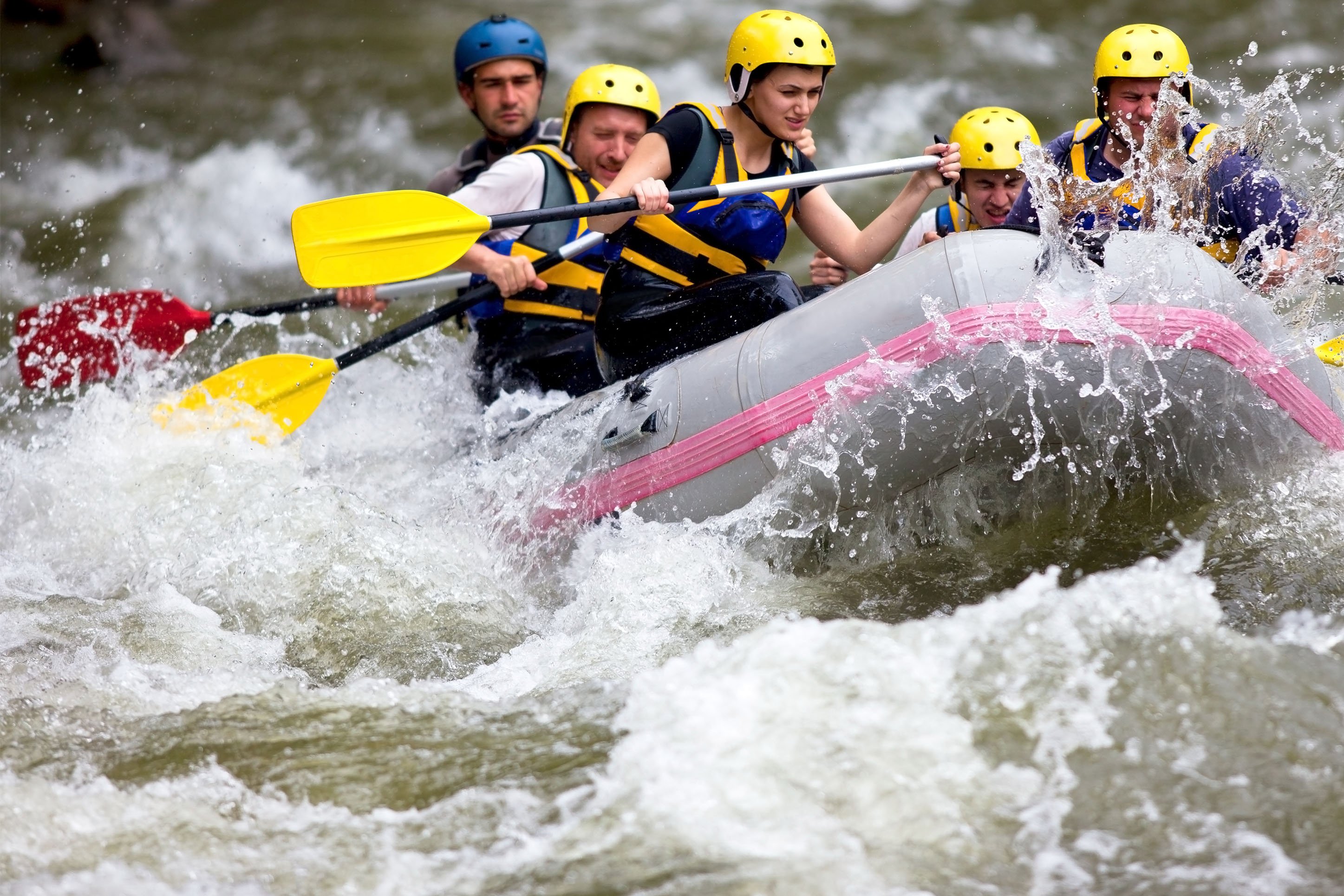 Whitewater Rafting Adventure
Just below Ennis Lake, the stretch of the river running through Bear Trap Canyon is wild, remote, and exciting, along with scenic times of peaceful floating. Experienced rafters can handle this section independently, but most people will want to hire a guide. Montana Whitewater also offers guided raft trips, with deli-style lunch on the river banks. These trips are a full day and best for small groups with a maximum of 2-3 boats.
Guided Fishing Adventure
For the anglers out there, fishing the Bear Trap Canyon is a real treat. Due to the tricky terrain, the canyon is not as busy as other river areas and gets fished less than the Upper Madison. As a result, you're less likely to run into many people, and the fish aren't as wary as those on the upper Madison that gets fished more heavily.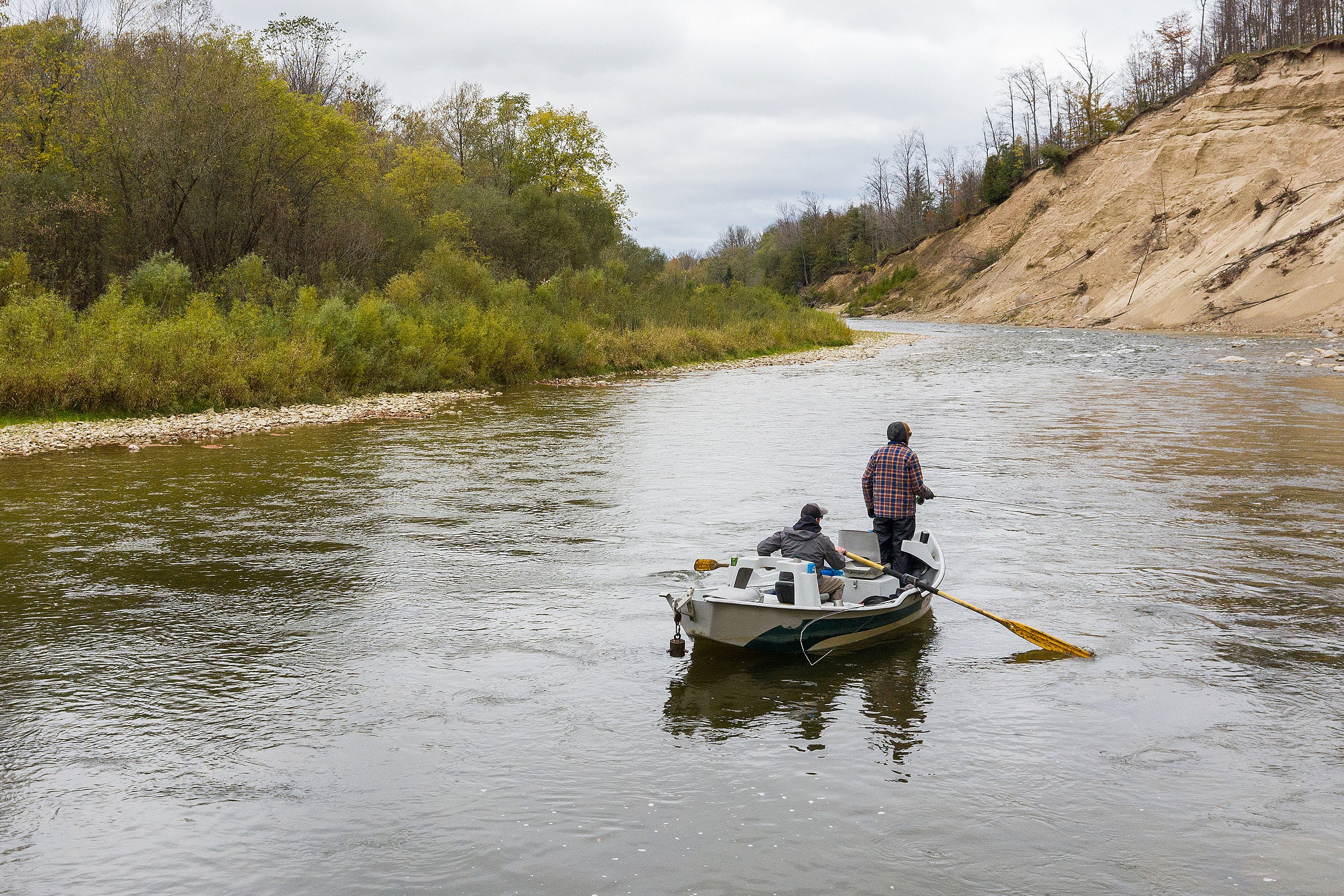 Floating Past Black's Ford Fishing Access
This section of the Madison is best floated with a raft, canoe, or kayak. There aren't as many fish due to the warmer temperatures, and the water is shallow and becomes braided. Be sure to give yourself a whole day to get down the 16 to 19-mile stretch. It may be slow, but it's safe, relaxing, and beautiful!
What to Bring
The sun is intense at these high elevations, and even more so on the water. Bring sunscreen, a hat, and eye and lip protection. It's also a good idea to have a long-sleeved cover-up for when you get too hot. Remember to stay hydrated (beer doesn't count) and bring snacks! Generally, people tie their tubes together to stay close along the float, so bring an extra rope.
You may want a separate tube to carry a cooler and dry bag with towels and dry clothes for the ride home. Don't forget trash bags- pack it in, pack it out. Be sure to wear appropriate shoes. Either tennis shoes you don't mind getting wet, or river shoes. There are rocks, fishing hooks, and other hazards on the river bottom; you don't want to go barefoot. On that note, please no glass on the river. And finally, don't forget your vessel!
If you enjoyed this blog, take a look at some of our other related articles: