Spring Hikes Around Bozeman that are Calling our Name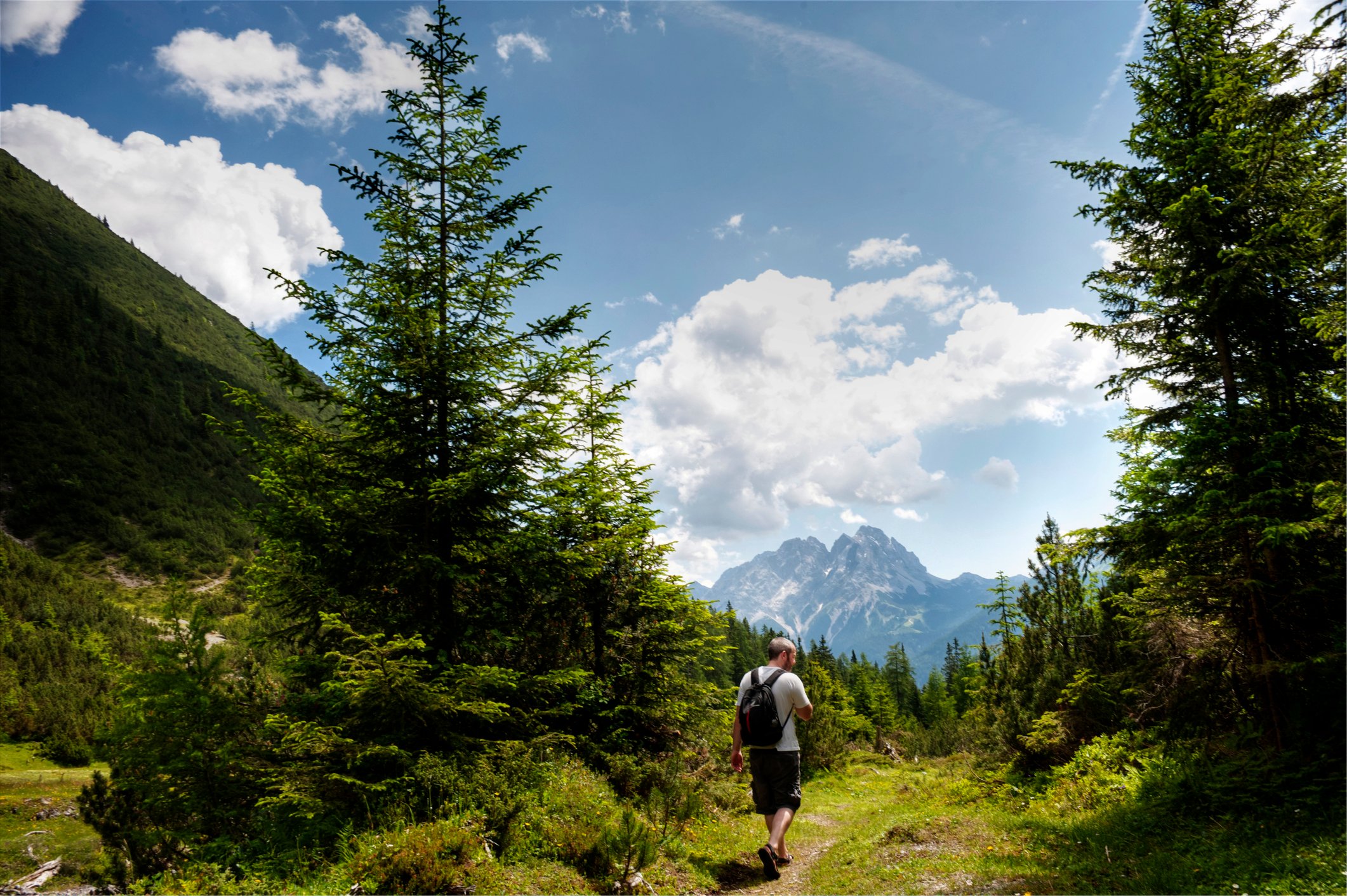 Whether you're a seasoned hiker looking to sweat it out or you're just trying to get your stroll on, Bozeman is chock-full of hikes to choose from. One of the things we hold dear about our little town is the fact that whatever you're looking for, you don't have to go far to find it. Today we're giving the scoop on hikes sprinkled in or around Bozeman, all close enough to hit before work or happy hour.
SOURDOUGH TRAIL
One of Bozeman's more well-traveled trails, Sourdough Trail is another one of our absolute faves. Although it's a little more outside of town that something like the M Trail, hiking is downright worth it, honey. The landscape is dense with pines, making it prime place to spot wildlife like bears, mountain lions, and elk. If you think it sounds a little more extreme, you'd be right. While it isn't exactly Machu Picchu, the terrain is rated moderate and is more of a place for runners, skiers and bikers to get out and get their sweat on. Stretching a solid 13 miles from north to south, this trail is worth the hustle, giving you a large glimpse of Montana's gorgeous landscapes.
THE "M" TRAIL
Anyone who's driven through Bozeman has most certainly seen the big white "M," smack dab on a mountainside. Put together with large white stone, the M is an emblem that marks the M Trail on Bridger Canyon and has become an icon for our little town. When it comes to reaching the M, there are two different trails you can take. The first is a more leisurely hike and great for afternoon walks or the fam, while the second is steeper and great for anyone looking to get their burn on. Whichever way you take up, your reward for reaching the top is a sweeping overview of our cozy town. Just ten minutes from Main, the M has become a popular hike for many Bozeman locals, and is buzzing in the Spring and Summer.
SYPES CANYON TRAIL
Sypes Canyon is another Bozeman trail that sits a bit more on the outskirts of town. A quick 20-minute drive from Main street, it sits at the southern end of the Bridger Range. The trail is a little steeper and winds its way through four miles of thick, shaded forest, staying close to a creek-fed canyon. It offers incredible views of the city along with the Madison, Gallatin and Tobacco Root mountain ranges.
DRINKING HORSE
Just across the street from The M Trail, you'll find Drinking Horse. Similar to its neighbor, Drinking Horse offers a quick up and down trip that will lead you to some seriously breathtaking views. This hike is accessible for those who just wish to take an easy to moderate walk up the mountain, but don't be fooled—anyone looking for an upward jog will certainly be tested. Either way, reaching the top of this trail is more than worth it. The peak is large and flat, giving you space to walk around and hang out before heading back down. Take a seat on a bench and soak up the view or get cozy in the stick fort that locals put together at some point or another and have left in mint condition for others to enjoy.
If you're interested in other trails in or around town, visit here for more deets.
If you enjoyed this blog, take a look at some of our other related articles: