Bozeman's Best In-Town Walking Paths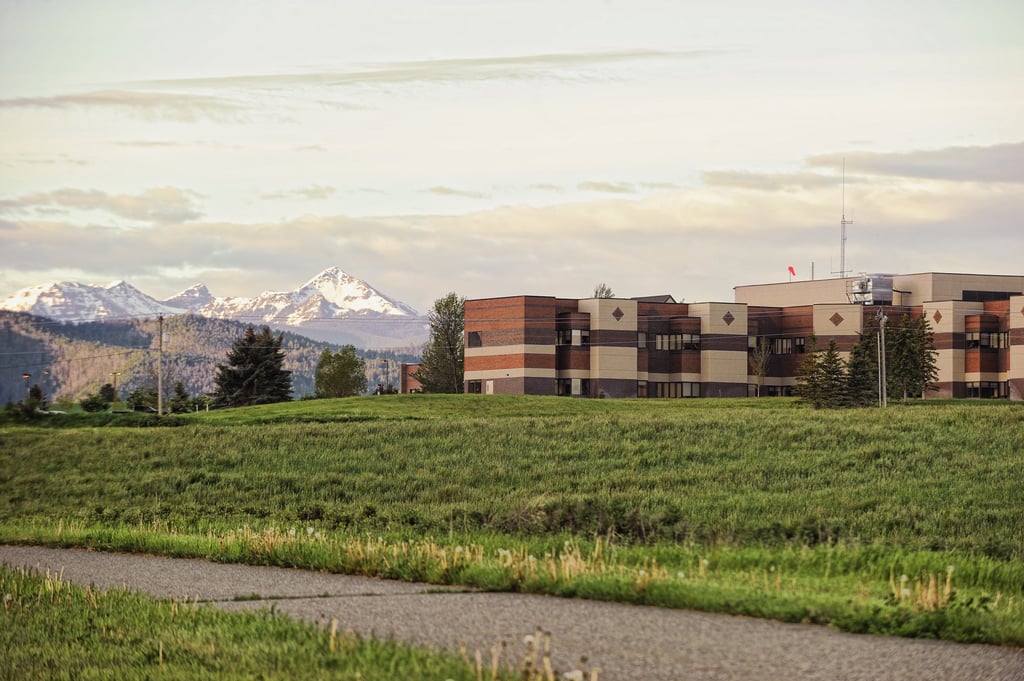 There are a lot of reasons to go for a walk.
While most reasons are pretty straightforward, Harvard Health Publications found these 5 Surprising Benefits of Walking you probably didn't know.
Bozeman is a mecha of gorgeous sights and sounds both in and out of town. Here are a few new ideas if you're looking for a new in-town walking path within Bozeman.
Willson Avenue
Another in-town path to take advantage is Willson Avenue. Whether it be day or night, Willson Avenue provides walkers an unbelievable experience of old and unique historic houses that have been maintained extremely well over the years. The street is also lined with large lamps that were initially built to "light the way." Bozeman was one of the few towns that were being considered for the capital of Montana years ago. While it wasn't chosen, the lamps still light the way to what was going to be the capital which is now Montana State University.
Galligator Trail
Connecting to both Peet's Hill and Main Street, the Galligator Trail is a fantastic dirt path that is not only well-maintained but provides walkers with a beautiful mix of sights and sounds. A few unique points of the Galligator Trail is the community gardens, water bridges, wildlife, and sculptures along the way. This in-town trail can make a person forget they are in the middle of town.
Downtown Main Steet
For in-town enthusiasts, Bozeman's Downtown Main Street is a sight to behold. The downtown scene is well maintained by the city and shops that occupy it. It also provides a vibrant view of the culture that Bozeman prides itself on which is seen in the stores, restaurants, and people that make up Main Street.
Gallatin County Regional Park / Dinosaur Park
The Gallatin County Regional Park is connected to the Dinosaur Park. These two connected parks make for a great place for individuals, groups, and dogs alike. The area includes an off-leash dog park, swimming area with a beach, playground, climbing boulders, picnic tables, and restrooms. With being as massive as this area is, it is an excellent way to get out of town while still being in town.
Peet's Hill / Burke Park
If you're looking for a slightly more difficult in-town walk, Peet's Hill / Burke Park is a perfect choice. The well-maintained gravel pathways start at Burke Park to twist and turn through the hill on the East side of Bozeman. Peet's Hill provides some of the best walking in Bozeman through with a stunning view of the entire town of Bozeman which is especially gorgeous when the sun sets.
Montana State University
With so many trails, buildings, and history, Montana State University is a great place to log some steps through their hub of walking paths. The campus has multiple points of interest which are enjoyable to encounter including their duck pond, bobcat statue, architectural sculptures, historic buildings, plus new renovations and ongoing construction projects to admire while on foot. There are several routes you can take through Montana State which can produce a new walking scene each and every time.
Highland Boulevard
Closer to the East edge of Bozeman, Highland Boulevard starts at Main Street and ventures South going by the hospital and the sports complex to the top of the hill with its paved pathway. The walking paths contain less foot traffic and caters a stunning view of the Bridger Mountain Range as you peak the top of the hill.
Bozeman Pond
The Bozeman Pond is located behind the Gallatin Valley Mall and provides an in-town oasis for walkers. Around the pond itself is a gravel path that loops around with several amenities along the way including a fenced off-leash area for swimming, dog park, picnic tables, pavilions, fishing dock, climbing boulder, playground, and restrooms.
Meyers Lake
Meyers Lake is an oasis in the West part of Bozeman on a long and thin majestic strip in the middle of a neighborhood. This lake connects up to several trails, paths, and loops to either take you around the lake or down to other trails leading elsewhere. Meyers Lake is a nice starting point to any walk in Bozeman.
Oak Springs Park
A gorgeous little park within Bozeman, Oak Springs Park hosts a massive grass area to roam plus acting as a hub of paths and trails swerving through the neighborhood and connecting to Gallatin County Regional Park. The park has a small playground, swings, and a pavilion with picnic tables. The trails around this park are low trafficked, and even the neighborhood around Oak Springs Park is wonderful to take a stroll through.
---
Whether you're a morning, afternoon, or evening walker, these spots near you in Bozeman are sure to leave you satisfied. Feel free to leave a comment in the section below with your favorite walking paths in Bozeman.
If you enjoyed this blog, take a look at some of our other related articles:
In our never-ending quest to keep up with all things new in Bozeman, we have been producing content for years and can't possibly update every blog when new businesses open or existing businesses close. Please reference the publish date and do your own due diligence when making plans.