Copper City Trails Project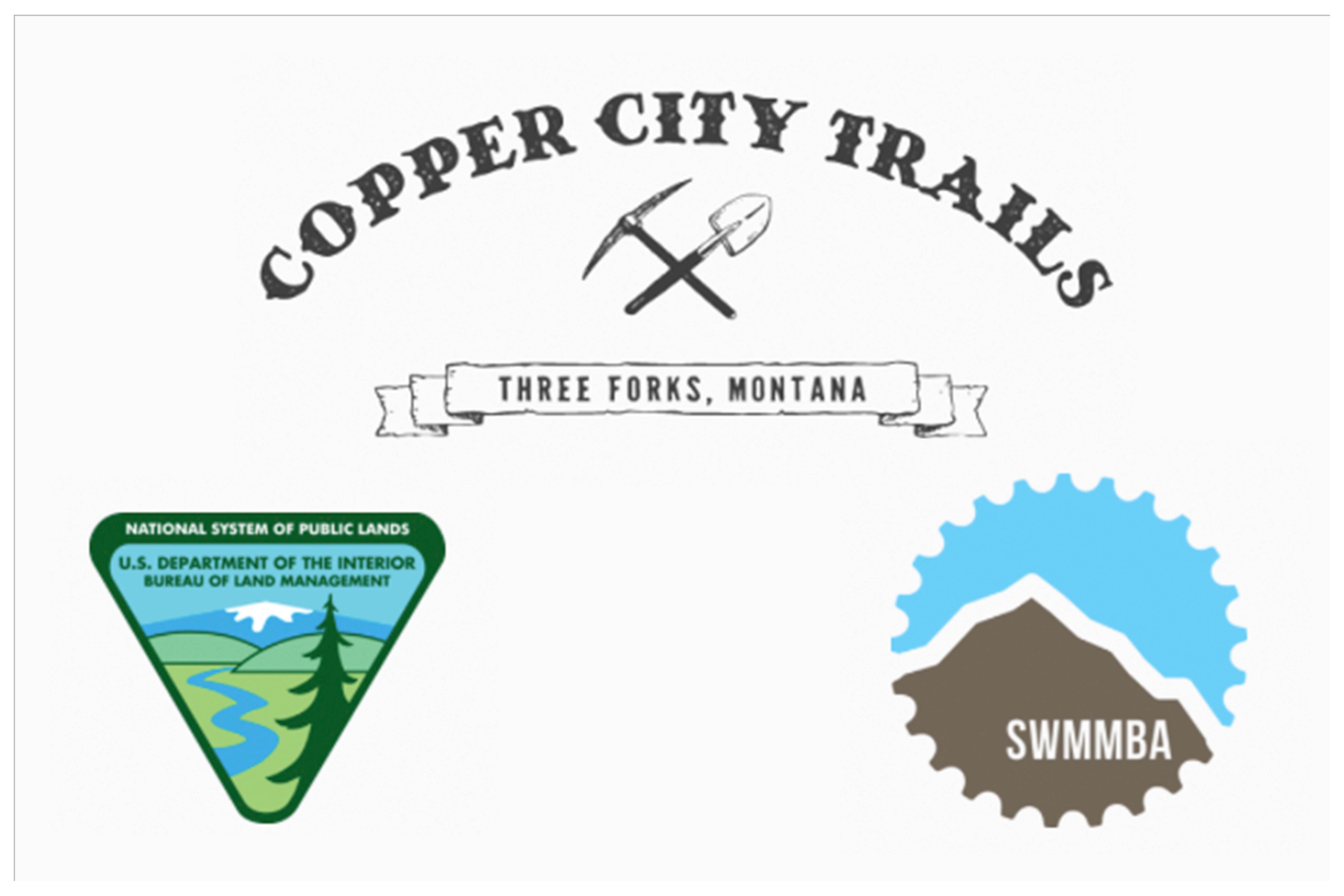 Rent a bike and head for the hills—the hills at Copper City, that is. This area just west of Bozeman is a great spot to get going with the sport of mountain biking. With trails optimized for pedal power and miles of singletrack to explore, Copper City is worth the drive, especially since its prime location in the shadow of nearby mountains means it's one of the first places to dry out after the snow melts.
What to Expect
The trails at Copper City are optimized for mountain bikes, but they're open to hiking and trail running as well. All of the trails are open to non-motorized traffic only, so e-bikes, ATVs and other motorized transport are only allowed on designated vehicle routes.
The rated trail system ranges from beginner-friendly to white-knuckled advanced downhilling. These green, blue, and black trails leave a little something for everyone to try. Views of the Elkhorn Mountains and the London Hills look extra sweet at sunrise or sunset. The arid scrub of the surrounding landscape shows off desert wildflowers, rolling hills dotted with sagebrush, and plenty of prickly pear cactus (so be sure to stay on the trail).

Bozeman Bike Rentals
Bozeman outfitters can help get you out on the trail with gear rentals and great advice even if you're visiting and don't have all the gear you need. Use this as a chance to try out a new bike, and you never know where your wheels can take you. Round House Ski and Sport Center, Owenhouse Cycling, and Bangtail Bike and Ski all offer rental bikes, and if you're ready to upgrade your own gear, they have great deals and friendly staff to help you find your next ride.
Trails to Ride
The 24 miles of trails at Copper City give something to pedal for every ability level. Take the Green Eagle South trail from the parking area, and return on Green Eagle North for a beginner-friendly loop that's lots of fun. Intermediate trails take you up and over the hill, with a good leg burn and a fun ride down the switchbacks. And advanced rides optimized for downhilling are perfect for an adrenaline rush. You can find the complete map over at Trailforks.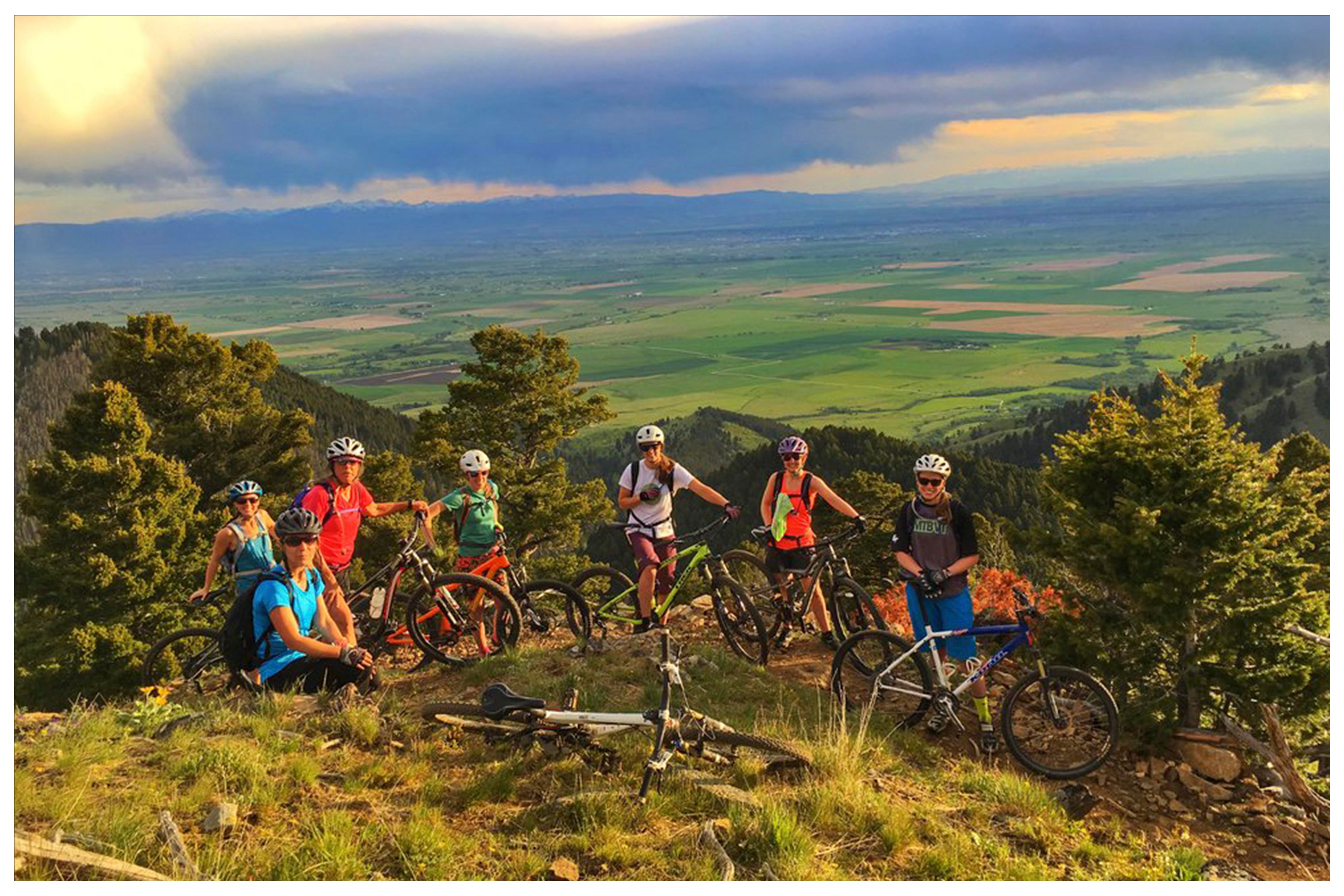 Get Involved
The Southwest Montana Mountain Bike Association (SWMMBA) partnered with the Bureau of Land Management's Butte field office to build the trails at Copper City. You can get involved by joining the association to support their mission and find community with other like-minded recreators. Or you can sign up for a volunteer trail maintenance day to help keep the trails in top shape for easy riding.
If You're Ready to Keep Riding
It's no secret that Copper City is getting popular, and for a good reason. But if the trailhead is packed and you're craving more peace and quiet, you might want to head just a little south on Highway 287 to Lewis & Clark Caverns State Park. You won't find the mild rolling trails like on the Green Eagle at Copper City, and few turns are banked, but there are usually fewer crowds, and it makes for a great leg-burning grind to climb the 1000 feet of elevation in the park. Homestake Pass is just down the road on the way to Butte, and there are even more miles of trail up at the Continental Divide worth exploring.
#PlanYourEscape #VisitBozeman #PlanNowVisitSoon
If you enjoyed this blog, take a look at some of our other related articles:
In our never-ending quest to keep up with all things new in Bozeman, we have been producing content for years and can't possibly update every blog when new businesses open or existing businesses close. Please reference the publish date and do your own due diligence when making plans.