Hunting Around Bozeman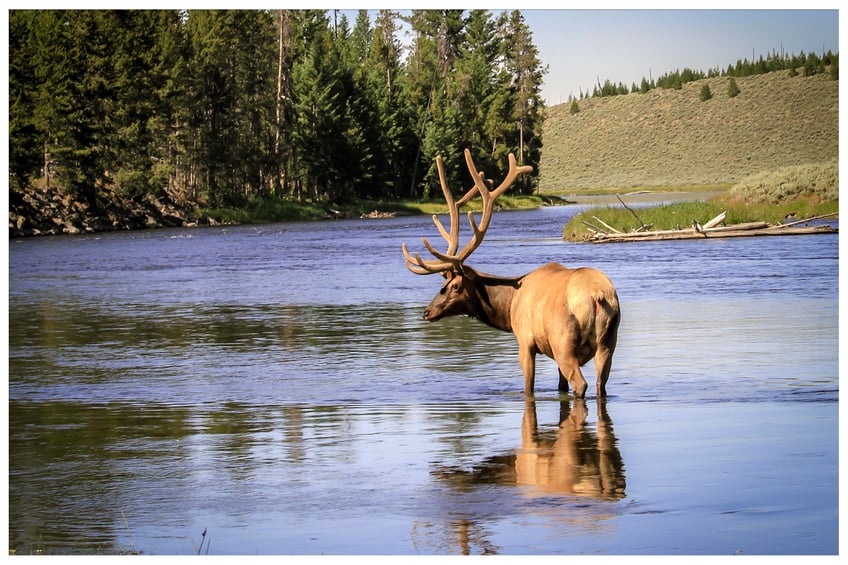 Hunting has always been an integral part of Bozeman's life; families respectfully fill their freezers each fall and enjoy healthy, local game meat throughout the year. While most hunters do it for the sustenance, they will also tell you that the entire experience is significant. Watching a spectacular sunrise with a hot cup of coffee in hand while the colors light up a vast expanse of the skyline is humbling. There's something about getting deep into Montana's mountains with family and friends, tuning in to the natural world, and harvesting sustainable meat.
Deer and elk are the most common animals to hunt, although you can get a special permit to hunt moose, sheep, pronghorn, and goat. (Applications for these permits are due in the spring.) Upland birds like grouse, partridge, turkey, and pheasant are also popular to hunt and are delicious!
Wide Open Spaces
There is plenty of public land surrounding Bozeman. The Bridger and Bangtail Mountain Ranges, north of Bozeman, the Gallatin Range between Bozeman and Yellowstone National Park, the Madison Range, southwest of Bozeman, and the Beartooth Range in Paradise Valley are all within a short drive.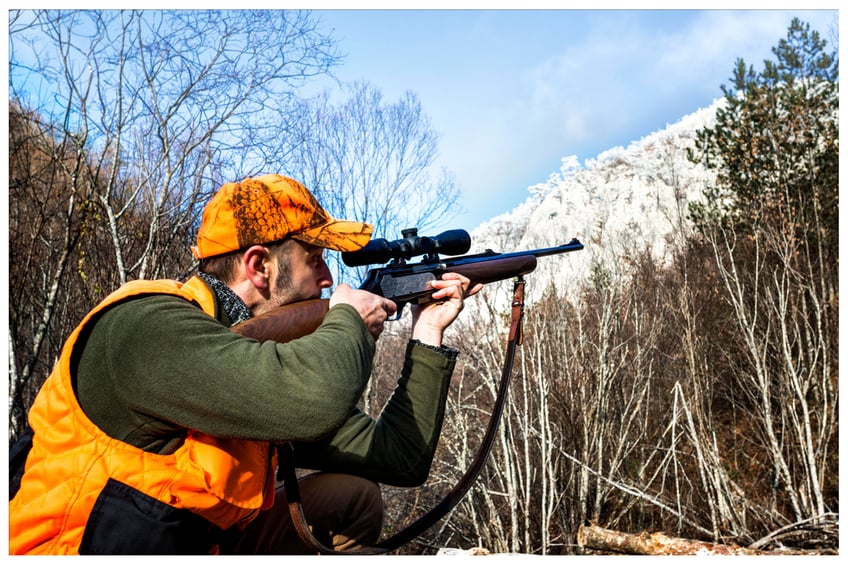 BMA's
Montana has a robust block management system, or Block Management Areas (BMA). Started in 1985 and significantly expanded in 1996, these areas allow for free public hunting experiences on private land—this cooperative program pairs private landowners with Fish Wildlife and Parks (FWP) to manage the service. For the 2020 season, approximately 1200 landowners have signed up across the state, opening up 7.1 million acres of hunting.
While all of the hunting is free, there are two types of land within the program. In Type I, hunters administer their permission, generally through a sign-up box on the property. Type II requires either the landowner or an FWP employee to issue permission slips before the hunt. You can only reserve one BMA per day, so please cancel your reservation if you can't make it so someone else can have the opportunity. Keep in mind; there is a large weapons restriction area in Gallatin County. No rifles are allowed within this area. However, shotguns, handguns, muzzleloaders, archery, and crossbows are permitted.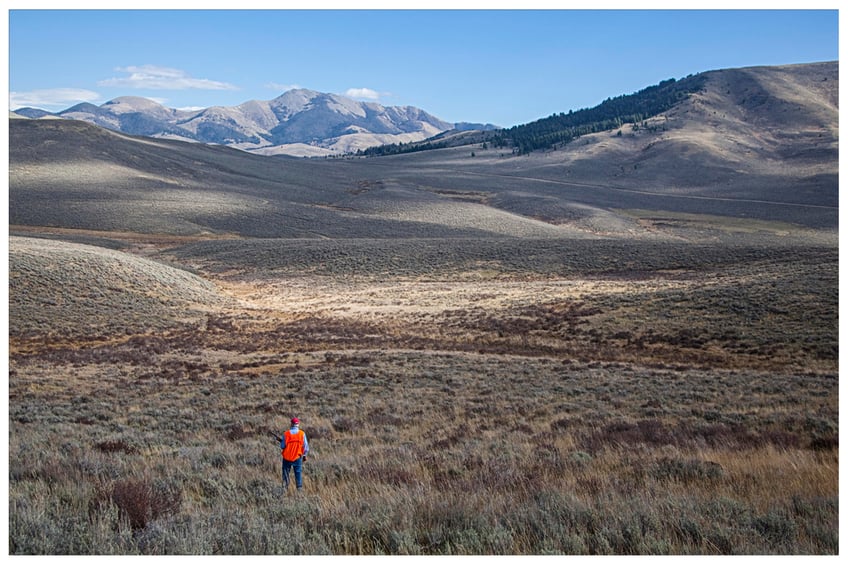 Be ready for the outdoors
Bozeman sits at 4,793' in elevation, but the mountains are tall and steep, and you'll be gaining significant elevation as you go. Keep in mind; if you are coming from sea level, it may feel harder to breathe. Be sure you are in good shape before attempting a big hunt in the backcountry. Depending on where you are, you may have to haul the meat out on foot, so always keep that in mind as you get deeper into the mountains.
While most areas are close, it's best to plan to get to town a day or two ahead of your hunt if you need to wrap up last-minute details or encounter weather delays. The weather changes rapidly this time of year; you can go from t-shirt weather to snow in an afternoon. Be prepared with waterproof layers. It's essential to stay hydrated and be sure to bring bear spray. Four-wheel drive is your best bet for inclement weather.
Find a Pro
If you're new to the area, guided trips are great. Many offer lodging, meals, and gear, making it a cinch to prepare. Elk Ridge Outfitters, Montana Big Horn Outfitters, Sage Peak Outfitters, Trophies West Outfitting, Montana Hunting Company, Jake's Horses, and Hart Ranch are few reputable outfitters in the area.
Need some inspiration? MeatEater contributor, Mark Kenyon, tells a great Montana hunting tale about a Montana Morning.
For complete information on hunting rules and regulations, check out the Montana Hunt Planner from Montana Fish, Wildlife, and Parks.
If you enjoyed this blog, take a look at some of our other related articles:
In our never-ending quest to keep up with all things new in Bozeman, we have been producing content for years and can't possibly update every blog when new businesses open or existing businesses close. Please reference the publish date and do your own due diligence when making plans.