3 Incredible Spring Bike Routes Through Yellowstone National Park
Spring in Yellowstone is lovely; young wildlife, tiny wildflowers, and cooler temperatures make everything feel fresh and alive. It's also a great time to avoid the crowds, particularly if you get off the beaten path. Exploring by bicycle offers a whole new perspective on the Park. The sounds, smells, and intimacy of a slower pace makes the experience even more enriching. Plus, most people stick to the main roads and attractions, so you're more apt to feel the solitude of such a large section of land. It's jaw-dropping no matter how many times you see it.
Winter sticks around longer at higher elevations, so you'll want to stick to lower trails during the spring. The lower trails will be less muddy (some higher elevations even hold snow into July!) Here are three of our favorite spring bike routes in Yellowstone National Park.
If you plan accordingly, you can hit all three within a couple of days!
Keep in mind that you may encounter wildlife. Watch for black and grizzly bears, ride with bear spray and know how to use it. Federal regulations require you to stay 100 yards from bears and wolves and 25 yards from bison and other wild animals.
Don't forget your sunscreen, sunglasses, and a hat - the spring sun is intense!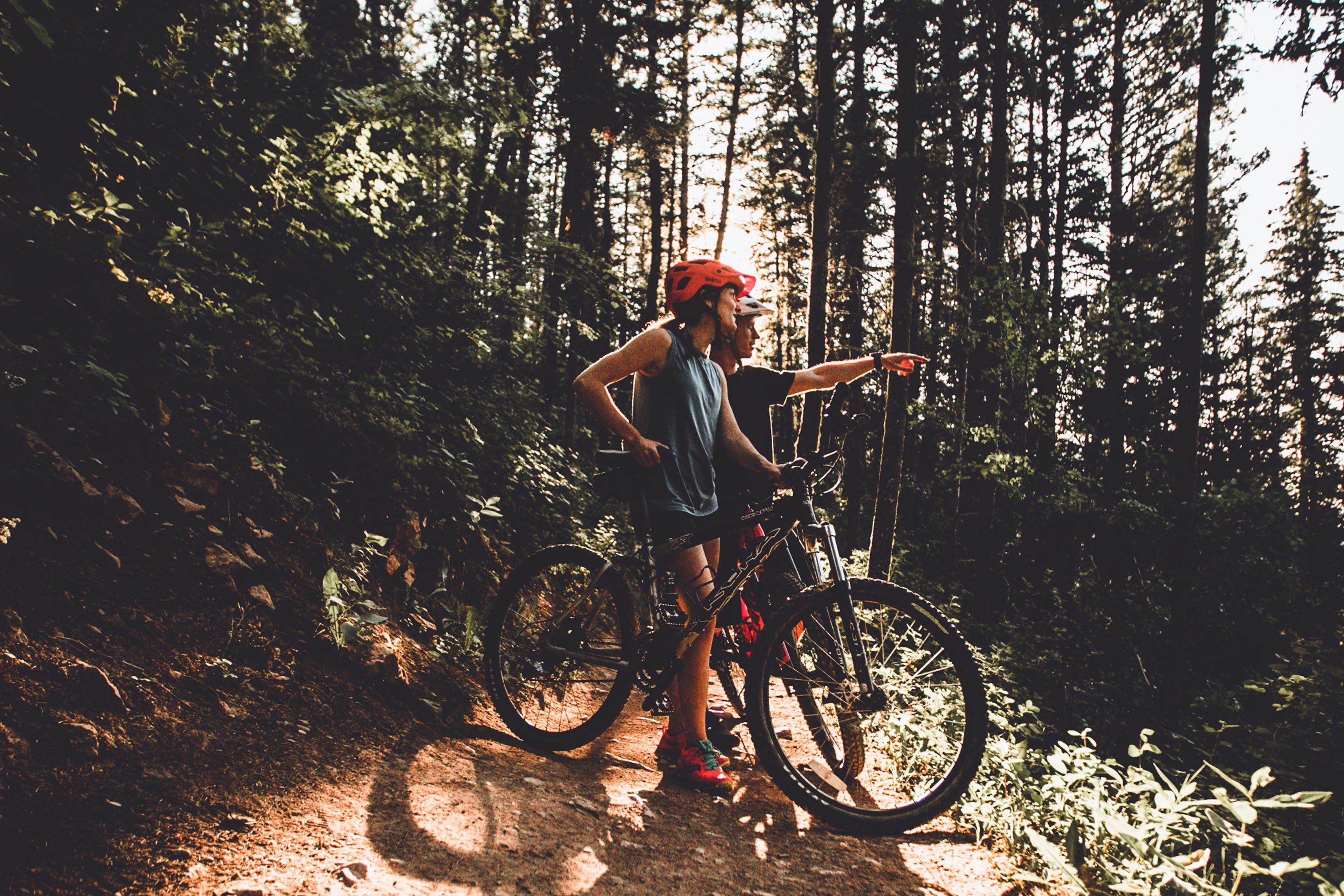 Gardiner Area
Bunsen Peak Loop
This 10-mile trail circles Bunsen Peak near the north entrance to the park. The trail is mostly flat for the first few miles and then becomes steep and winding on the NE side of the peak. (The trail drops 960 feet in 2.5 miles.) If you would rather avoid the steep ascent and descent, you can bike from Bunsen Peak trailhead to Osprey Falls Trailhead and back. This is a relatively gentle 6.5-mile, mostly dirt trail. (Keep in mind, bikes are not allowed on Osprey Falls trail.)
Old Faithful Area
Lone Star Geyser Bike Trail
This 4.8-mile round-trip trail follows the Firehole River to Lone Star Geyser, which erupts 30-40 ft every three hours. If you want to time it to see it erupt, check in with the Old Faithful Visitor Education Center before you go. (And, if you witness an eruption, please note the time and report it to the Center.) To get to the trail from Old Faithful, head southeast toward Craig Pass, east of Kepler Cascades pullout on the Grand Loop Road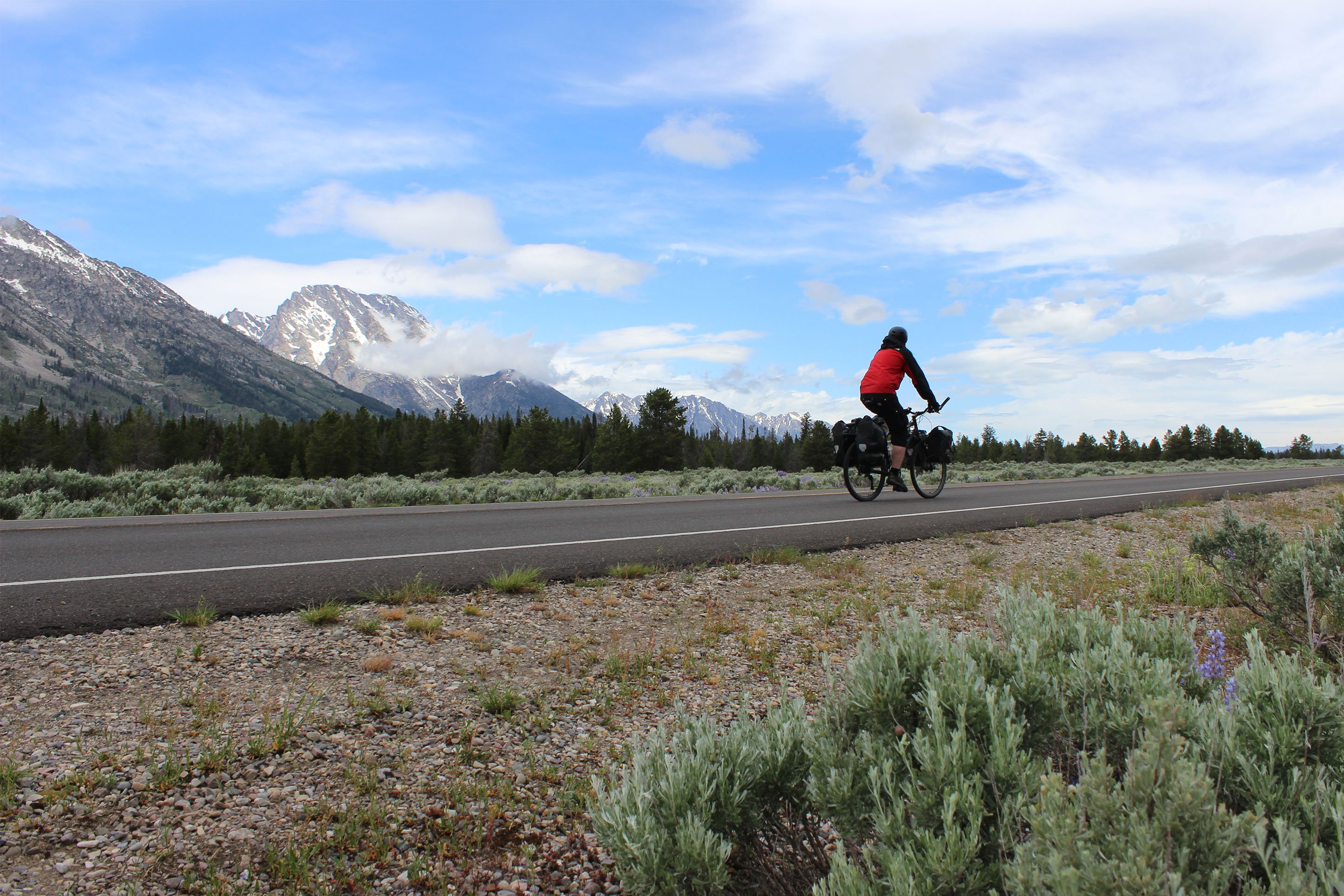 West Yellowstone Area
Riverside Bike Trail
A perfect ride for families, this short 1.4-mile trail is located just inside the park entrance from Riverside Trail to Barns Road. The trail is relatively level, making it accessible for all ages and abilities, and it gives you access to a beautiful section of the Madison River. Allow 1-2 hours, bring a picnic, and enjoy riverside dining al fresco.
You can find bike rentals in Bozeman at Bangtail Bikes or Roundhouse Ski and Sports. In Gardiner, at Big Sky Bike Tours, or Freewheel and Heel in West Yellowstone. (Some shops are first come-first served, in others, you'll need to book in advance.)
For more trip planning ideas, visit: