9 Things to Do With Your Kids in Bozeman Montana This Winter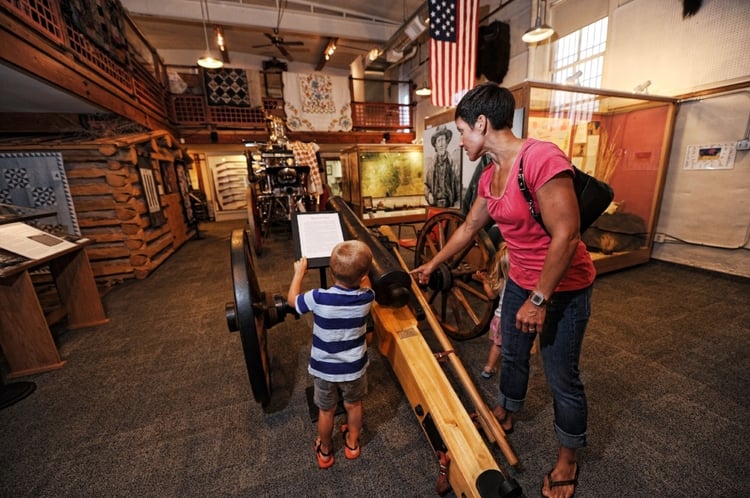 Vacations with kids are a great way to build lasting memories. Who doesn't look back on a trip from their childhood and remember just how fun it was to explore a new place and try new things. However, creating a vacation for your family can be challenging to find activities that your children can partake in. Fortunately, Bozeman is one big playground and there is plenty for kids to do, even in the winter. Outdoor activities are all around and there are even some really fun things to do in town, if you'd rather stay warm. There is something for everyone, so here are 8 things to do with your kids in Bozeman Montana this winter.
Ice Skating
Bozeman does a great job of keeping this winter tradition alive. The City of Bozeman maintains three rinks located at Beall Park, Bogert Park and Southside Park. Bogert and Southside have lights for night skating.
Haynes Pavilion, located at the Gallatin County Fairgrounds is an indoor rink home to the Bozeman Amateur Hockey Association and the Bozeman Figure Skating Club. The rink allocates time for free skiing, so check the schdule!

Art Classes

Bozeman, Montana is home to a wonder art community. If you have a child that loves to explore their creativity, keep their creative juices flowing with art. Classes are available in the afternoons, weekend workshops and holiday breaks. Check out ArtSplot, BozeArts or the Emerson Cultural Center to find a class that fits your child's creative interests.
Downhill Skiing and Snowboarding

Bridger Bowl, just 20 minutes outside of town, is known for what locals call, the "Cold Smoke," the light, dry, deep powder that you float through. Bridger's terrain spans open bowls, steep chutes, and rolling groomers— in other words, awesome skiing and riding for any ability.
Big Sky Resort, just an hour down the canyon, is known as The Biggest Skiing in America. With wide-open bowls, chutes, groomers, and knock-your-socks off views, you'll understand why.

Nordic Skiing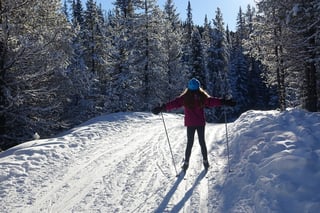 Nordic skiers love the miles of trails around the Bozeman area. The cold weather and long snowfall season add to the quality and quantity of trails. For the more adventurous, Yellowstone National Park is magical in winter.
For more information:

Snowshoeing

Hiking doesn't have to end when the snow flies. Strap on snowshoes and hit the trails. Most of the hiking trails in the area are still accessible as well as some of the bigger recreation areas such as Hyalite Canyon. Or check out our blog on 5 Places to Go Snowshoeing in Bozeman.
Trail Information:

Custer Gallatin Forest, Winter Sports
Swimming

Yes, we said swimming. Bozeman sits between 3 hot springs, all with pools. Bozeman Hot Springs, just outside of town at four corners, has naturally heated pools both indoors and out. Chico Hot Springs is a great day trip, or to stay overnight. (The drive through Paradise Valley to get there is spectacular.) Norris Hot Springs, just a short half hour drive serves both food and music poolside.
Related: Ranking The 14 Best Hot Springs in Montana
Sledding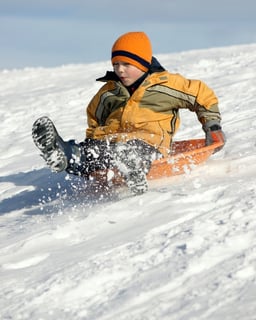 Winter isn't complete without some serious sledding, (followed by some sweet hot cocoa.) Here are some of the popular spots in town, but you can find places to cruise all around the foothills.
Peet's Hill: Located on the east side of S. Church has been the town's favorite sledding hill for decades. Be prepared, you can get some serious speed.

Snowfill Recreation Area: In winter, this off-leash dog area also sports a sledding hill. Wear out both the kids and the dogs! Located on McIlhatten Drive.
Lindley Center: For a more mellow hill, drive down to the east side of Highland Blvd, north of the hospital.
Dinosaur Park: Just west of Dinosaur Park on Davis Lane is a man-made sledding hill with fast snow and long run-outs.
Bowling

There is something about the sound of a bowling alley. A mixture of crashing and laughing that gets your hear pumping. It's hard not to smile when you go bowling. Need we say more? Bozeman has two options, The Bowl, or the Montana State University Rec Center.
Museums
Bozeman Montana is home to some really great museum, including the Museum of the Rockies, American Computer & Robotics Museum, and the Pioneer Museum. Take a walk through the Jurrasic period and learn about dinosaurs from the Museum of the Rockies' world renowned collection of fossils. If technology is of interest the American Computer & Robotics Museum has a great collection of artifacts and displays from the information age. To learn more about Bozeman, Montana and the Gallatin Valley, check out the Pioneer museum and step back into the past while you explore local history.
If you enjoyed this blog, take a look at some of our other related articles: