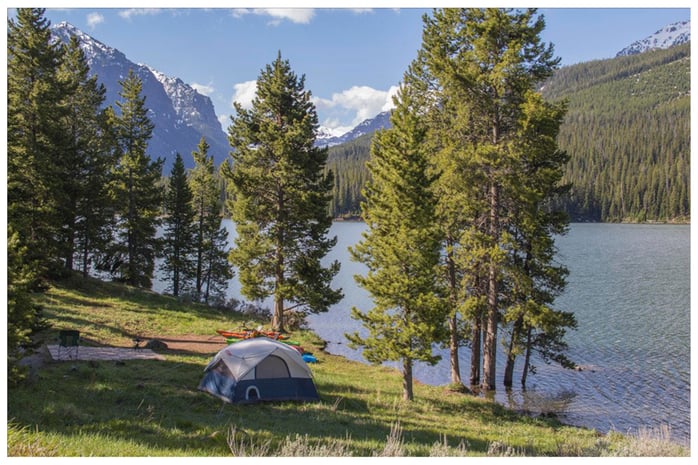 One of the beautiful things about Bozeman is the proximity between town and nature. In other words, camping near Bozeman is pretty darn easy. Whether your preferred shelter is roughing it in a tent or enjoying the comforts of an RV, there are plenty of choices.
(Fair warning, some sites take reservations, but others are first come, first served so either book early or plan to arrive first thing in the morning.)

Hyalite Canyon
Location: 15 miles outside of Bozeman, Hyalite Road.

A local hot spot, Hyalite Reservoir is an incredible place to pitch your tent. The reservoir itself allows non-motorized boats so the lake is quiet and serene— perfect for fishing, paddle boarding and kayaking. Hiking is abundant, with trails for any level and ability. Palisades Falls is a short jaunt, and there are mining roads all through the hills for other gentle hikes.

If you're looking for something more adventurous, there are 3 peaks that are worth bagging: Mount Chisolm at 10,331 feet, Hyalite Peak, 10,298 feet, Mount Blackmore 10,154 feet. Keep in mind, weather changes rapidly and afternoon showers are possible. The snow sticks around at these elevations so be sure to bring layers of clothing. (Don't forget the bear spray.)

Hyalite Canyon is renown for the rock climbing (and ice climbing). Practice Rock has concentration of routes for both sport and traditional climbing, with something for all levels and abilities. For more information, go to Mountain Project.

There are plenty of mining roads perfect for ATV's. To find out what roads are open to motorized vehicles, go to the OHV program website .

Most trails are suitable for horseback riding, but the Forest Service asks that you wait until the ground dries out in the spring.

Campgrounds include: Chisolm, Hood Creek, Langohr.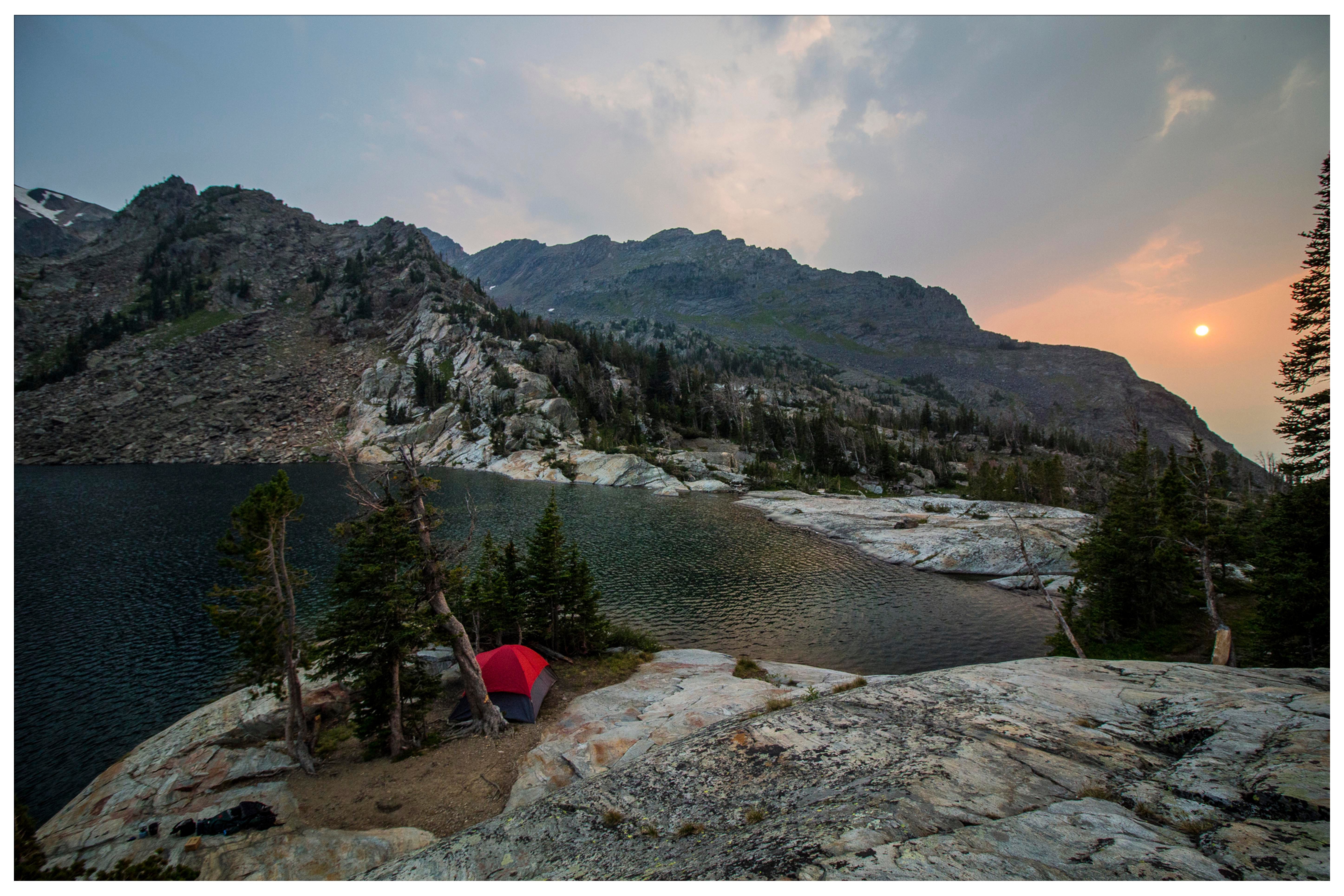 Spire Rock Campground
Location: 27 miles outside of Bozeman, Storm Castle Road, Gallatin Canyon.
Located off of Storm Castle Creek, a tributary of the Gallatin River, this campground is ideal for fisherman and hikers. To get there, you'll drive along the Gallatin River, where A River Runs Through It was filmed. You're also close to Big Sky, if you're looking for some great food, zip-lining, mountain biking, or golf. Lava Lake, a beautiful mountain lake located just off of Gallatin Canyon is a terrific hike full of wild rainbow trout, some up to a foot long.

Check out Spire Rock Campground
Battle Ridge Campground
Location: 22 miles northeast of Bozeman, Bridger Canyon Road.

On the East side of the Bridger Mountains this campground is prime for serious hikers. Sacajawea Peak is the highest peak in the Bridgers coming in at 9,665 feet. You'll find numerous mountain goats, and possibly catch some backcountry skiers in the spring. Ross Peak, one of the most striking formations in the Bridgers is also a good rock climbing spot. (It's a long day so be prepared.) Bridger Bowl Ski area is another great hike. The ski runs and cat tracks give you a breather from the steep ascent.

Check out Battle Ridge Campground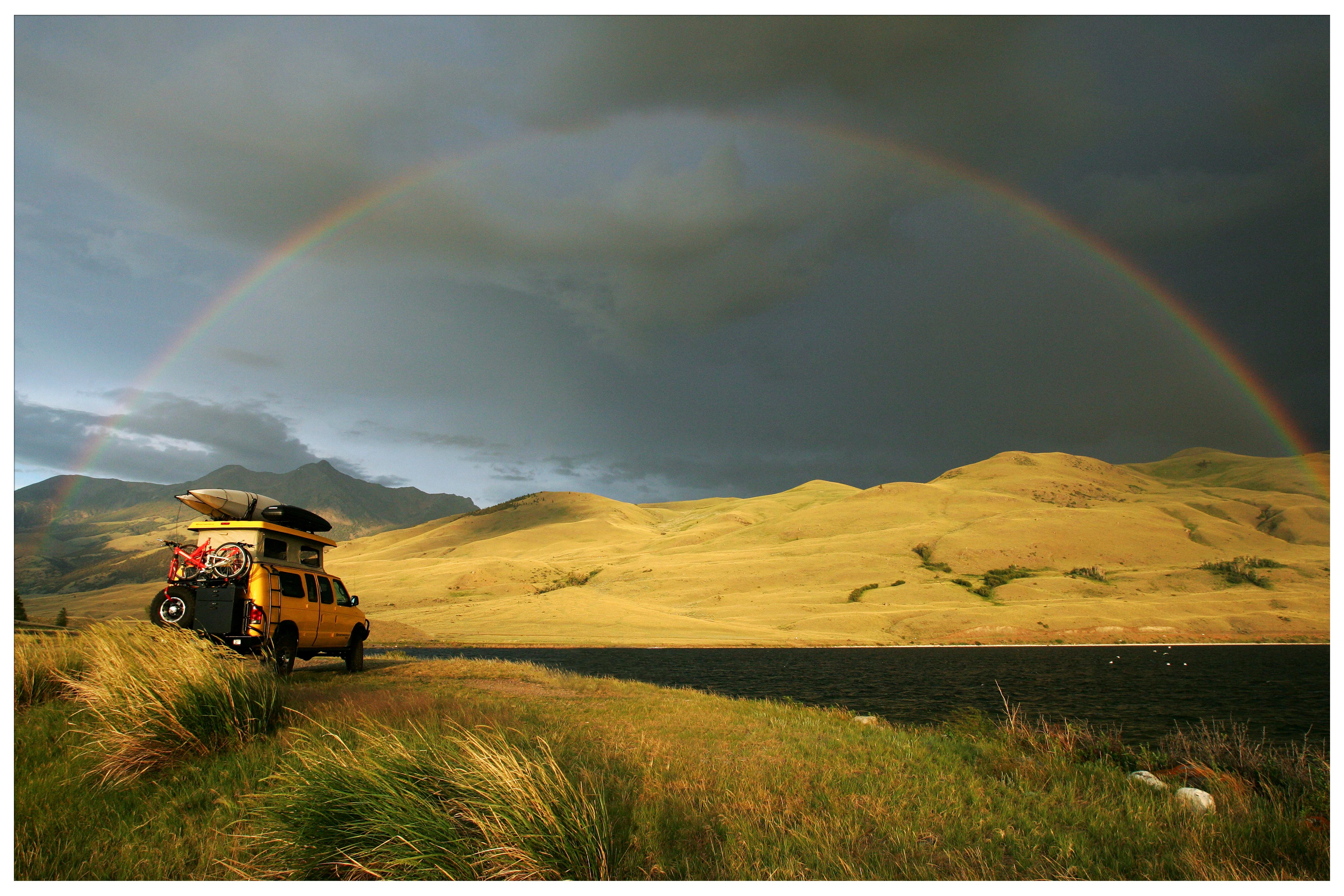 RV Parks
For those who travel with a few more comforts, the RV parks are great. They all vary as far as hook-ups and amenities, but the three in and around town all offer full-hookups. Yellowstone National Park is about an hour and a half through either Gardiner or West Yellowstone, MT.

Bear Canyon Campground: Just five minutes east, you'll find Bear Canyon Campground. Kids will love the heated pool, and Livingston, MT is just 20 minutes down the road. This quaint town is full of art galleries, breweries, great restaurants and theater.

Bozeman Hot Springs Campground: For a real treat, stay at Bozeman Campground, adjacent to Bozeman Hot Springs and just minutes from the Gallatin River. Enjoy a day of fishing, then relax in the hot springs, with both indoor and outdoor pools.

Sunrise Campground: The closest campground to town, the beauty of Sunrise Campground is the ability to enjoy downtown activities, events, restaurants and shopping in just a minute's drive. The campground can accommodate big rigs with plenty of room to turn around.
If you enjoyed this blog, take a look at some of our other related articles: