Bozeman Scenic Drives: Gallatin Canyon to Madison Valley
When you arrive in Bozeman, you'll be immediately smitten by the views of the mountains all around, but it may leave you wondering – what else is there to see? If you have a day to kill and want to get out and explore, a scenic drive is a great way to see more of Montana's incredible vistas.
One of our favorite drives is down through Gallatin Canyon, around the southern Madison Range by Quake Lake and back up the Madison Valley. Here is what you can expect one of the best Bozeman scenic drives.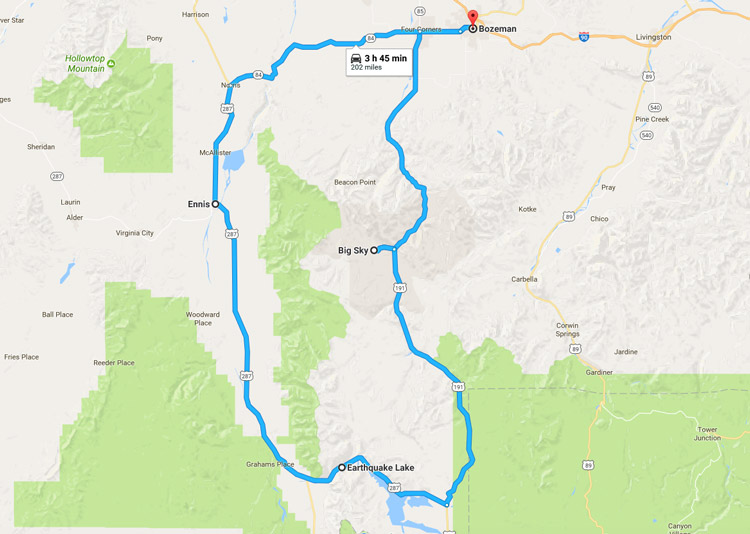 The Route
This route will take about 3.5 - 4.5 hours depending on how much you stop and how fast you drive. It is roughly 200 miles in its entirety, taking you south on Highway 191, north on Highway 287 and then back to Bozeman on MT-84 (Norris Road). You'll see big mountain views, two lakes, two beautiful rivers, and maybe even some wildlife.
Features On This Drive
Gallatin Canyon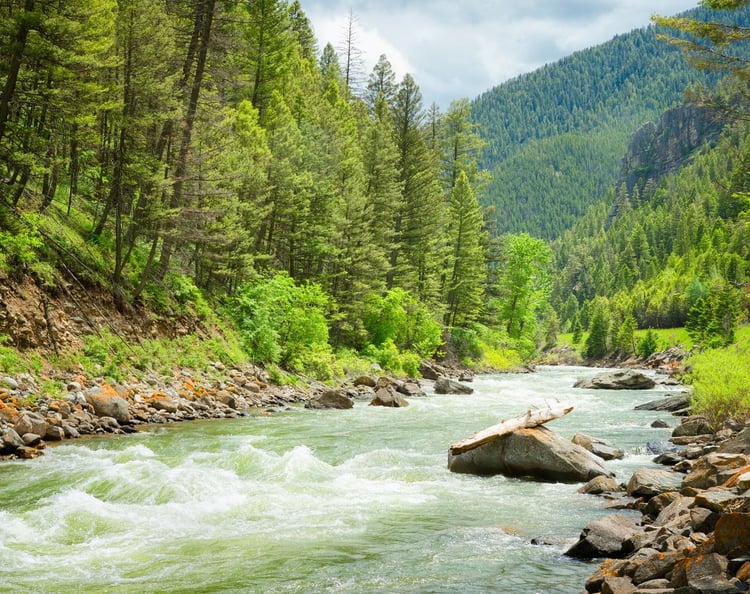 One of the prettiest drives anywhere in the country, Gallatin Canyon is a narrow canyon that follows the Gallatin River south toward Yellowstone National Park. Many of the fishing scenes in the film "A River Runs Through It" were filmed on the Gallatin River, so the scenery is top-notch. Along the way, you may see kayakers, whitewater rafters, fly fishermen, and if you know where to look, rock climbers clinging to the cliffs. Gallatin Canyon is a popular recreation spot with lots of hiking, camping, and access to the river.
You will also pass Lone Peak and Big Sky Resort. If you have a little extra time, the drive up to Big Sky is worth it with even more scenic views of Lone Peak on the way from the canyon to the mountain village. South of Big Sky you will pass through the northwest corner of Yellowstone National Park before heading down to Hebgen Lake. If you want to experience West Yellowstone, you can continue on Highway 191 and grab some lunch in this fun Yellowstone Gateway town.
Hebgen Lake and Quake Lake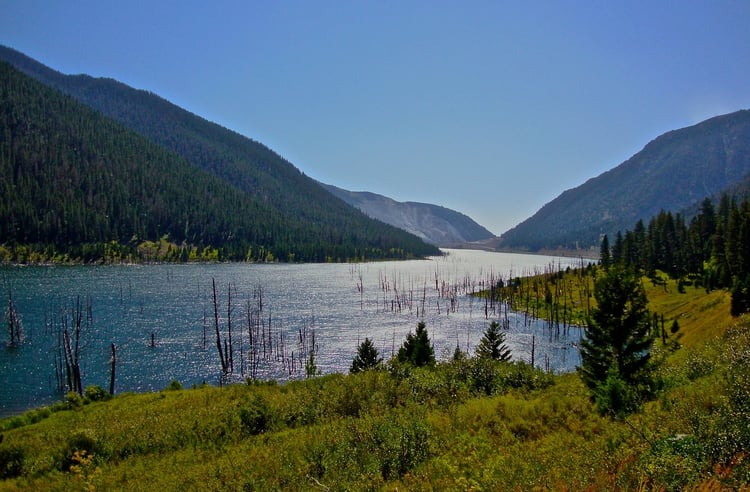 When you make the turn from Highway 191 and head west on Highway 287, you will pass along Hebgen Lake and Quake Lake. Hebgen is a man-made lake and is actually a part of the Madison River. It stretches about 15 miles long, is surrounded by forest and mountains, and is a great spot to see moose or grizzly bears. Beyond Hebgen Lake is another lake – aptly named Quake Lake. It formed when a 7.5 magnitude earthquake caused a massive landslide in 1959, which dammed the Madison River and flooded adjacent homes, cabins, and homesteads. Be sure to stop at the Madison Canyon Earthquake Area and Visitors Center to learn more about the formation of Quake Lake and the surrounding area.
Madison Valley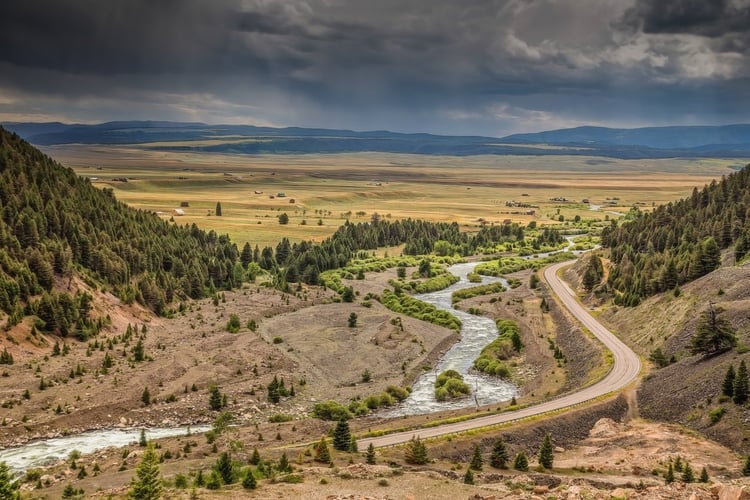 The Madison Valley stretches from Quake Lake north to Ennis, Montana, and offers breathtaking views of the west side of the Madison mountain range and the Spanish Peaks along with the Gravelly Mountains and the Tobacco Root Mountains to the west. It follows the Madison River as it meanders north to connect with the Gallatin River and Jefferson River to form the Missouri River in Three Forks. Keep your eyes peeled along the way for deer, antelope and maybe even some elk. You will pass through Ennis, a quiet little community with a nice downtown featuring shops, restaurants, and even a distillery.
Norris Road
When you leave Ennis, you will head north on Highway 287 up and over the Norris Hill. When you get to the bottom, you will come to the small community of Norris where you will turn right on MT-84 (Norris Road) and head east, toward Bozeman.
Before heading out, consider taking a soak at Norris Hot Springs – a scenic pool of natural mineral waters, complete with a bar, snacks and live music on occasion.
Back on the road, you'll follow the Madison River again for a few miles before it splits to head to Three Forks. After the river, you will head straight east passing some of the Gallatin Valley's most fertile farmland. Take in the beautiful views of the Spanish Peaks and even the Bridger Mountains as you get closer to Bozeman. You will cross the Gallatin River once more just before you arrive back in Four Corners and back into Bozeman completing the loop.

We hope you enjoy the drive and be sure to bring a camera along. There will be plenty to see along the way.
If you enjoyed this article, check out our related blogs:
In our never-ending quest to keep up with all things new in Bozeman, we have been producing content for years and can't possibly update every blog when new businesses open or existing businesses close. Please reference the publish date and do your own due diligence when making plans.