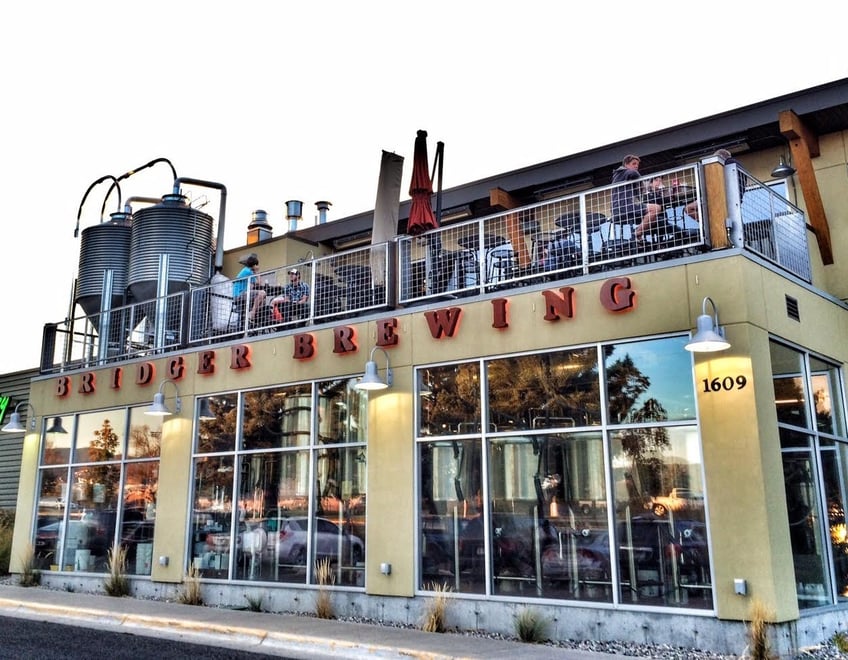 It's rare to find someone who doesn't like pizza and it is even more rare to find a food the whole family can agree on! From traditional to gourmet, Bozeman pizza restaurants are taking the illustrious pie to a whole new level. Whether you are looking for a family-friendly atmosphere, a nice sit-down dinner or a quick delivery, this area offers plenty of options!
Columbos is a long standing favorite in Bozeman, twenty-six years, to be exact. This classic, casual Bozeman pizza parlor is perfect for families. Made from scratch ingredients are their specialty, including sauces, sausage, meatballs, bread, soups, and of course, pizza dough. We highly recommend the simple salad bar, and for those who aren't pizza fans, the meatballs are to die for.
🚗🍕Slices and Delivery

Looking for a quick lunch? Cosmic is known for their hearty slice specials. (Insider's Tip: Wednesday slices are $1.50 in celebration of Hump Day!) Chicken fans will love their numerous variations; buffalo with blue cheese, white sauce and spinach and General Tso's sauce, to name a few. Feeling like staying inside? Locals consider this the go-to spot for delivery.
🔥Wood-Fired Pizza

While not the only wood-fired pizza in town, Pizza Campania definitely perfected the technique. These gourmet pizzas emphasize fresh mozzarella and a variety of meats and sauces. Meats include prosciutto, pancetta, fennel or garlic sausage. For sauces, select from classic tomato, pesto, olive oil or crème fraiche . On the lighter side, their salads meld healthy ingredients into unique flavors. Try the Fico Capri with baby kale, spinach, figs, goat cheese, pumpkin seeds and lemon vinaigrette.
🍕🍺Pizza and a Beer

The craft beer brewed on location pairs perfectly with pizza that is equally delicious. The house-made bison pepperoni pizza was named Zagat's "Best Pizza in Montana." For a vegetarian option, the Triceratops with spinach, roasted garlic, artichoke hearts, onions, mushrooms, roasted red pepper pesto is a favorite. Watch for their mussel specials (yes, we said mussels), often featured on nights with live music for a real treat.
👨🏻‍🍳Gourmet

While this cozy restaurant serves a full menu, the wood-fired pizzas stand out. The open kitchen adds to the experience; you can sit at the bar to watch your pie being prepared. You'll find unique cheese toppings such as Grana Padano, burrata, crescenza and blue cheese. For the adventurous eater, top any pizza with a farm fresh egg. The selection of Old World Wine is the perfect way to round out the meal.
🥦🚫Vegetarian and Gluten-Free Options
These artisan pizzas are known for using locally sourced ingredients. For those with food sensitivities, You can choose from gluten and dairy free options, or a sprouted MT grain crust. Veggie lovers will love the Terra Firma topped with roasted garlic sauce, mozzarella, red wine-braised mushrooms, chopped Roma tomatoes, organic baby spinach, salted capers, parmesan, truffle oil and scallions. Watch the schedule for live music and entertainment!
💯👨‍👩‍👧‍👦Organic and Family Friendly
If you enjoyed this blog, take a look at some of our other related articles: