48 Hours of Fun — A Weekend Trip Itinerary for Your Visit to Bozeman
It might not seem like enough time—only 48 hours in Bozeman? People spend a lifetime here and don't have a chance to experience everything the region and town have to offer. But you would be surprised how much you can fit in during a two-day trip to the BZN. Here's our recommendations on how to spend a weekend in Bozeman.
Friday Night
Get in on Friday evening, and follow your ears—and your tastebuds—to a live music venue downtown. Many cafes, like Wild Joe*s, host local musicians for live jam sessions. The brewery scene is the place to be if you're craving a libation that's a bit stronger. MAP Brewing and the Bozeman Taproom have plenty of live music and drinks to go around. And that's just the start. If strumming guitars and laid-back brews are your scenes, you'll find plenty to keep you busy in Bozeman. For bigger-name acts, catch a show at The ELM or The Rialto, and bar-hop your way down Main Street!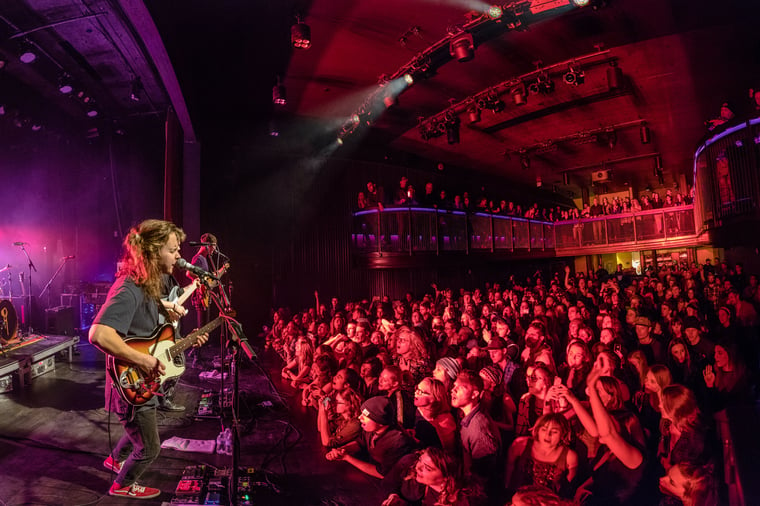 Saturday
Grab a quick bite, and then head up to Hyalite in the morning to beat other folks with the same great idea. You can bring your pastries from Wild Crumb along in the car for a breakfast picnic by the reservoir. You might want to rent some standup paddleboards to take out on the water if it's a bright and sunny day. You can also opt to take a hike or a mountain bike ride along the miles of trails up there. This is Southwest Montana's version of Glacier National Park, with its thick forests and towering craggy peaks. And the best part is, it's only a few minutes from downtown Bozeman.
Wander downtown in the afternoon. Exploring boutique clothing stores, art galleries, and gift-friendly shops make a perfect way to while away an afternoon. If shopping isn't your scene, you can rent a bike and take advantage of the Main Street to the Mountains trail system that crisscrosses our corner of the Gallatin Valley.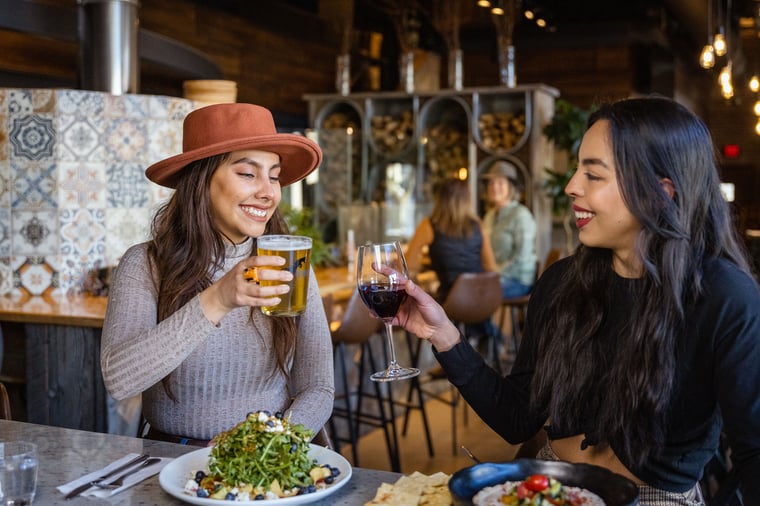 Sunday
Brunch it up on Sunday morning at one of the many popular spots for a morning meal. Enjoy mimosas and homegrown goodies at places like Nova Cafe, Jam!, or feed cafe. You get a bonus for patio seating with a mountain view.
After your appetite is sated, make a stop at the Museum of the Rockies. Make sure you wait 30 minutes before digging into the past, or you might get a cramp. But seriously, you can sit with a real archaeologist and watch them excavate the bones of real dinosaurs. This world-class museum shows you the mysteries of what may lie beneath your feet. From dinosaur bones to the formation of the rocks all the way up to Native American history and the days of the settlers; you can learn a lot with a short walkthrough.
For one last hurrah, hike the M trail in the Bridgers. This one is popular but for a good reason. It's one of the best views you can get of the valley for relatively little effort (although some would disagree as they're panting their way up the short route). But it's worth the climb to see all of Bozeman and the Gallatin Valley spreading out beneath you.
As evening arrives, say goodbye to Bozeman, but don't worry—people have a way of finding their way back here again.
If you enjoyed this blog, take a look at some of our other related articles:
In our never-ending quest to keep up with all things new in Bozeman, we have been producing content for years and can't possibly update every blog when new businesses open or existing businesses close. Please reference the publish date and do your own due diligence when making plans.