5 Peaks to Summit Near Bozeman
Bozeman, surrounded by mountain ranges in every direction, is a hiker's dream. It's a short drive to get to most trailheads, and from the top of most any peak, you'll find views of mountain ranges that seemingly go on forever.
Bagging a peak does take a bit of planning; many of these hikes take all day to complete, and it's best to get an early start before the heat sets in later in the day. If you carry a filter, some areas have water, but be sure to research ahead and pack enough to get you through the day. You'll also want to carry plenty of snacks and layers of clothing. Afternoon storms are common in Montana and can come in suddenly.
Also, wear a hat, sunscreen, lip protection, and long layers to keep the sun off. Finally, don't forget your camera – the wildflowers, wildlife, and views from the top are all Instagram-worthy! We've compiled a few of our favorites, but don't limit yourself; the sky is - literally - the limit around here!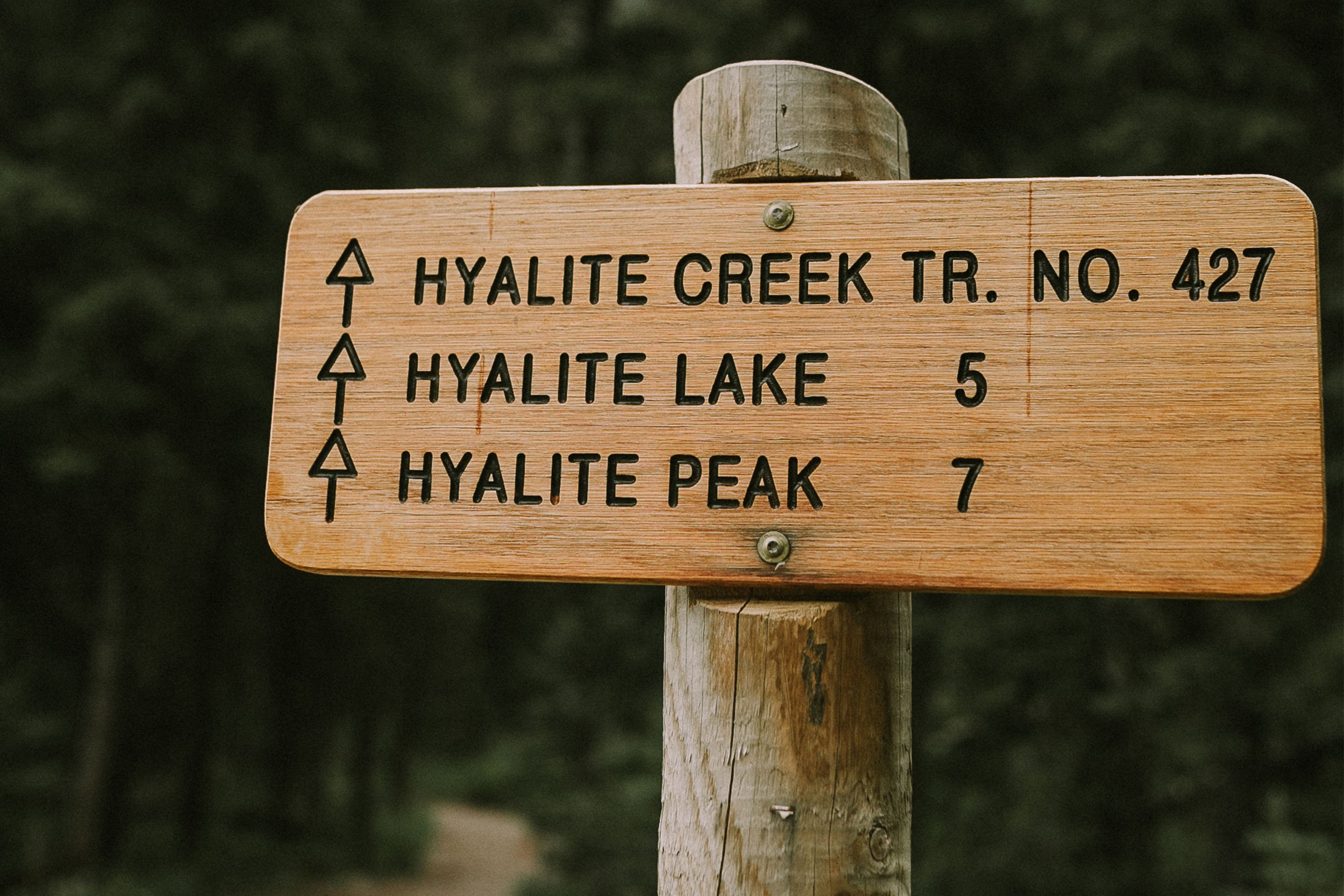 Hyalite Peak
Located up Hyalite Canyon, just 16 miles from downtown Bozeman, this is the highest peak overlooking the Hyalite basin, a popular recreation spot. Starting at 6,900 feet, the first five miles is a moderate trail that passes several waterfalls. From there, you hike to the saddle, which is at 10,000 feet and often holds snow through most of the summer. You'll want trekking poles and possibly an ice axe and cleats. Be sure to download a map; the trail is often buried! From the saddle, it's another 300 vertical feet to the summit, where you'll have views of the Gallatin Range, Paradise Valley, and the Spanish Peaks.
Mount Blackmore
Also located up Hyalite Canyon, Mount Blackmore is a popular hike known for its dense wildflowers blanket. The twelve-mile round trip takes roughly 5 hours, passing the beautiful Blackmore Lake. This trail is open to mountain and motorbikes Sunday through Thursday, so be aware and share the path! For the uber adventurous types, you can shuttle a car to South Cottonwood Canyon and make a loop.
Sacajawea Peak
Sacajawea, the tallest peak in the Bridger Mountain Range, is a local favorite. The trail begins at Fairy Lake (you'll need a vehicle with tall clearance) and continues at a gentle incline to the saddle's base, where it gets steeper with plenty of switchbacks. When you get to the top of the saddle, head south to reach the peak, and keep an eye out for mountain goats who reside in the area. Often, they can be found lounging or grazing near the ridge, and if you're lucky, you'll get to watch the little ones as they bounce and traverse the steep rocky terrain with absolute ease!
Baldy Peak
If you're looking for a more challenging hike, Baldy Peak starts at the College M but continues up a 4,000-foot elevation gain that is steep and exposed. The hike takes an average of seven hours with several false tops. (When in doubt, keep going, it will feel like you are there, but you're not.) However, you can look out over the Gallatin Valley and up Bridger Canyon from the top.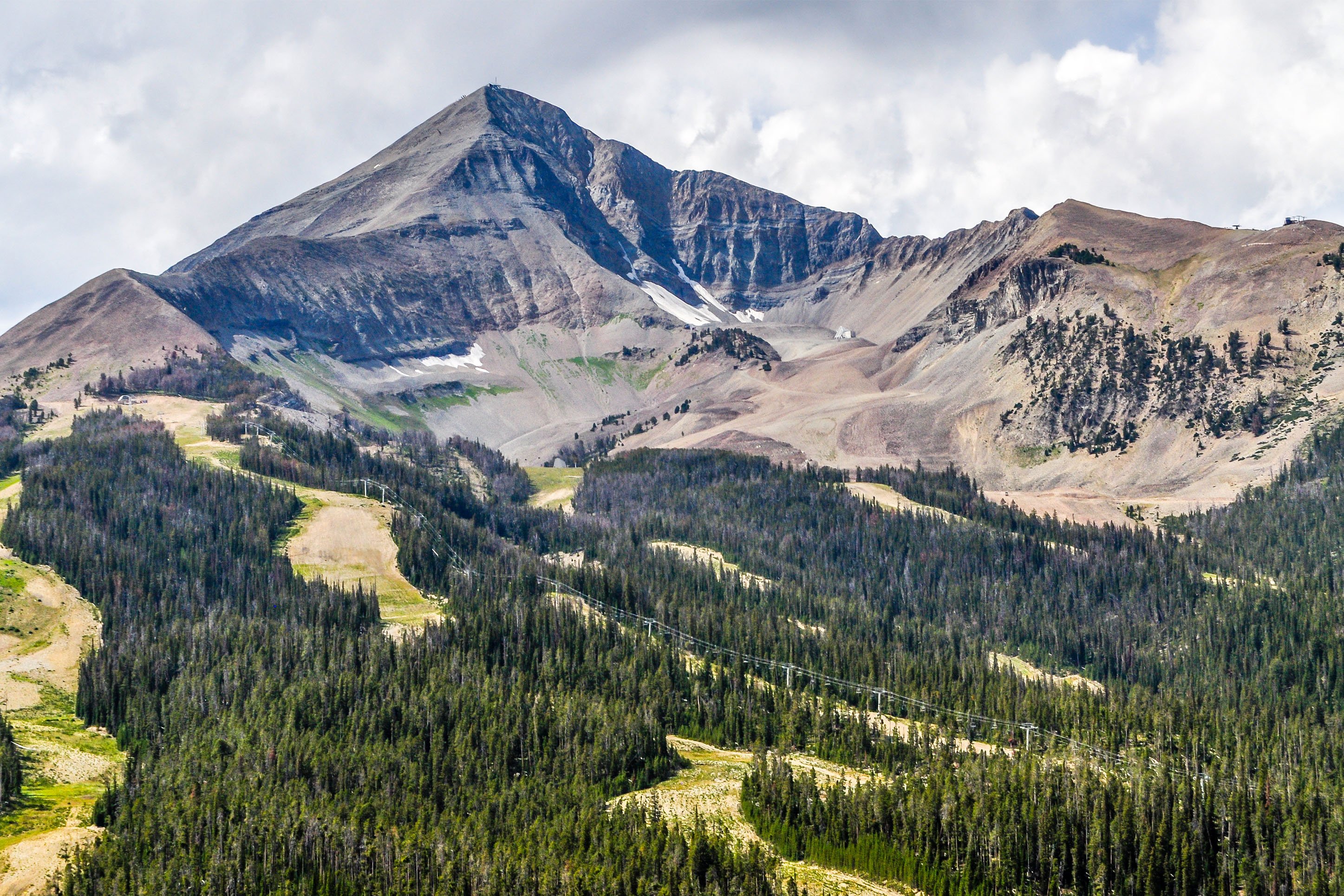 Lone Mountain
Home to Big Sky Resort, in nearby Big Sky, Montana, Lone Mountain reaches 11,166 feet, and from the top, you can see two national parks (Yellowstone and Grand Teton) and three states. It's a 2.8-mile round trip, but the trail is steep and covered in shale. If you're not up for the hike, you can still enjoy the views with a scenic lift ride, and, beginning in December 2023, you'll be able to ride the new state-of-the-art tram to the top!
If you enjoyed this blog, take a look at some of our other related articles:
In our never-ending quest to keep up with all things new in Bozeman, we have been producing content for years and can't possibly update every blog when new businesses open or existing businesses close. Please reference the publish date and do your own due diligence when making plans.