7 Tips for Planning the Ski Trip of a Lifetime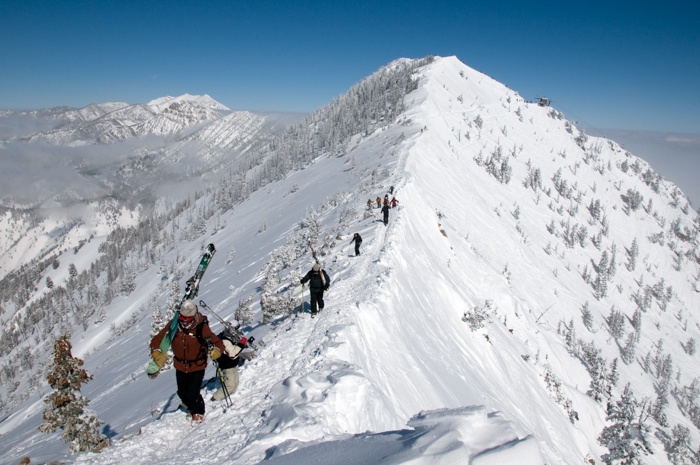 It's that time of year when temperatures turn cold, snow starts to fall in many parts of the country, and people plan their ski vacations for the year. In the United States we have lots of options, including Colorado, Utah, Wyoming, California, Washington, Idaho, New Mexico and yes, Montana. We are a bit biased in our opinion of the best choice, but regardless of where you visit, there are a few things that you should take into consideration while planning. Skiing is obviously a big part of why you would pick a destination, but you will also be spending a lot of time off the slopes so we've included 7 things to think about when planning a ski trip.
The Skiing
Whether you are a seasoned expert or a beginner, obviously the skiing will play a big role in choosing your destination. Not all ski areas are a great fit for all types of skiers. Consider the experience you are hoping for. Will you be spending your time searching for the most extreme terrain or would you prefer an easier way down the mountain on green runs? If you are traveling with a group, consider the ability levels of everyone and look at the types of runs offered at each ski area. For example, a mountain like Jackson Hole is a popular ski destination, but if you will be with skiers that are beginners or young children, it might not be the best fit seeing as there are only 7 green runs in comparison to 54 black runs and 22 double blacks. So take some time to evaluate the abilities levels and find a ski area or ski areas that offer the type terrain where you will be spending most of your time.
Lodging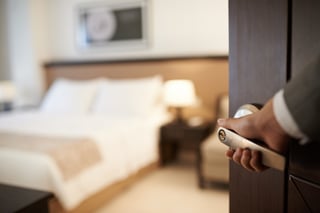 Lodging can be a challenge for any ski trip. Many resorts offer a variety of options like condos, hotels or cabins. Your choice can be dependent on budget, number of people, distance from the lifts, distance from dining and nightlife options, or on-site ammenities. Destinations like Steamboat, Park City, or Bozeman offer great skiing and the charm of a ski-town. There may be a short drive to the lifts but the local amenties and value of lodging may outweigh the need for ski-in/ski-out access. Slopeside condos are great and offer easy access to the lifts and usually dining and shopping at the base of the mountain. Many condos or resorts will also offer shuttle bus service to help you get around as well.
Dining Options
If you are a foodie and want to experience great dining options, make sure you do a little homework on what is available at each destination. If you are staying on the mountain, the dining options may be limited, while staying in town will provide you more variety. Destinations like Vail or Beaver Creek offer large villages with more options to choose from. In towns like Breckenridge, Aspen, or Bozeman you'll find more of a variety. Whether you are in the mood for a great steak, sushi, italian, or even a delicious pizza, you can usually find it in a ski town.
Kids Activities
Family ski vacations are a great way to create lasting memories and help your children develop a love of winter activities. However, children don't always have the stamina to ski 4 or 5 consecutive days so keeping your kids entertained on those days off can be a challenge. Be sure to look at additional activies offered in the area. Many resorts are now offering things like tubing, water parks, zip lining, or ice skating to keep kids engaged on the mountain. Silver Mountain in Kellogg, ID features a year round indoor water park which is great when the kids need a break. Bozeman also offers a variety of children's activies including museums and other sightseeing opportunities.
Getting There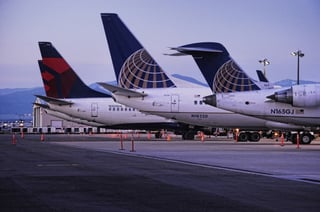 One of the biggest challenges of ski vacations can be getting to your destination. With great skiing in some remote destinations, the traveling can be hit or miss. There may not be a larger airport nearby, or the driving may be difficult. Finding a destination with a variety of direct flights can be challenging. Fortunately, Bozeman Yellowstone International is Montana's busiest airport and has been aggressively adding direct flights over the last few years. There are currently 15 direct flights to Bozeman from all over the country, making skiing more accessible for everyone.
Plan a Day Off
Unless you are already skiing 4 or 5 days a week, chances are your body is going to need a little rest. Take a day during your visit for a little R&R. Find a hot springs or a local spa to let your muscles relax. Or maybe some shopping is in order. No matter what you decide, your body will thank you and it will allow you to get out and experience more on your vacation.
Nightlife
When the sun goes down and the lifts close what is on your agenda? Are you looking for a great restaurant? Or maybe you want to experience the nightlife. Ski towns can be a lot of fun after hours. Destinations like Park City and Vail have a unique vibe, but a college town like Bozeman can be a great time. Take a stroll down Main Street and check out each of the bars and restaurants to really get a feel for the town's wild side.
We hope that this has been helpful, we believe Bozeman has a something for everyone and is the premier destination for any ski vacation. Good luck in your planning and we hope to see you in Bozeman soon!