A Montana Skier's Gift Guide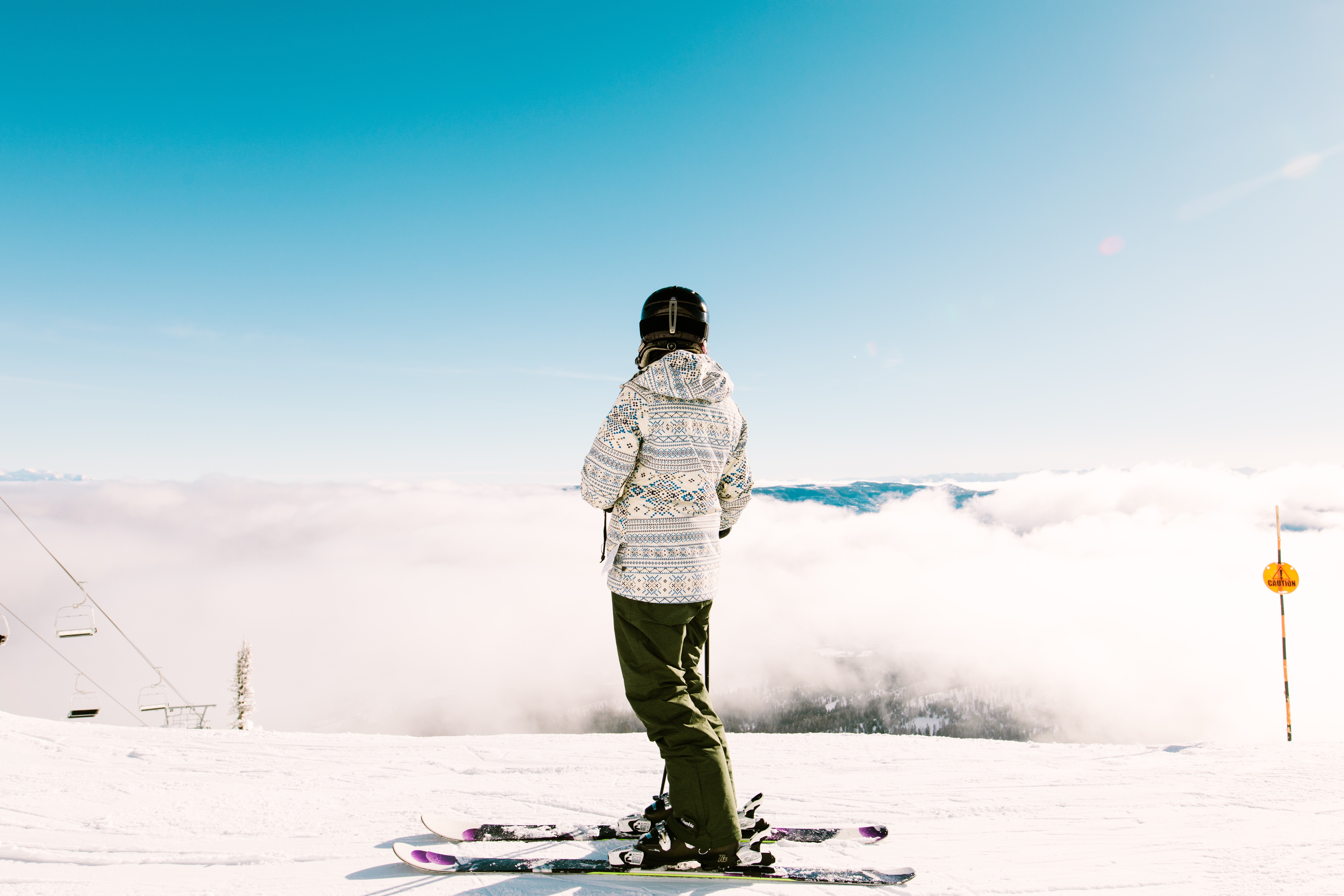 Wondering what to get the skiers and snowboarders in your life? We've got you covered. While accessories and gear are an obvious choice, don't limit yourself, Bozeman is full of great ski shops, coffee shops, breweries and ways to relax after a long day on the slopes. Here are few ideas to get you started, but we highly recommend perusing the local shops for unique ideas!
Socks
We know, it's not the sexiest gift, but warm feet are essential to comfort. Duckworth, a local company makes a lightweight ski sock using local merino wool. These socks feature a light toe and heel cushion for extra comfort.
Gloves
Just like socks, warm gloves are an essential item. While they're not made in Montana, North Face features a "Montana Glove" that earns rave reviews. One happy customer describes them as "Warm, light and a surprising range of motion." What more could you ask for?
Goggles
Goggles have come a long way in recent years with numerous options and price points. Photochromic lenses, which automatically adjust to the light are all the rage. For a less expensive option, opt for interchangeable lenses. Before you go shopping, read up on your choices.
Backpacks
Whether it's designed to carry skies in the backcountry or a smaller version to hold extra layers on the lift, every skier loves a good pack. Mystery Ranch, a local manufacturer is known for their exceptional design, solid construction, and durable materials.
Thermal Underwear
Remember the days of bulky long johns that don't breathe? Well, those days are officially over. Today's fabrics are breathable, come in a variety of weights and don't get smelly!
Drinkware
Travel cups for hot or cold drinks are an essential for those on the go. Check out these Montana branded insulated bottles and mugs in a variety of forms. Add in a gift certificate to one of Bozeman's local coffee shops and you're golden!
Hot Springs Passes
There's nothing like relaxing in hot water to soothe tired muscles. Bozeman Hot Springs is just a few minutes from town and has both indoor and outdoor pools varying in temperature. Check their event schedule for live music in the outdoor amphitheater!
Hand and Foot Warmers
For a great stocking stuffer, load up on hand and foot warmers. The little ones love them all the time, but on especially cold days even the experts are known to throw a couple in their boots or gloves.
Gift Certificate to Local Breweries
You'll be hard pressed to find someone who doesn't love a cold brew at the end of a great day. The brewery scene in Bozeman is robust and growing and while there are a lot of choices, you won't go wrong with any of them.
For more information, check out this list of Bozeman retailers.
If you enjoyed this blog, take a look at some of our other related articles at Bozemancvb.com: