Adventure-Filled Day for the Whole Family in Bozeman, MT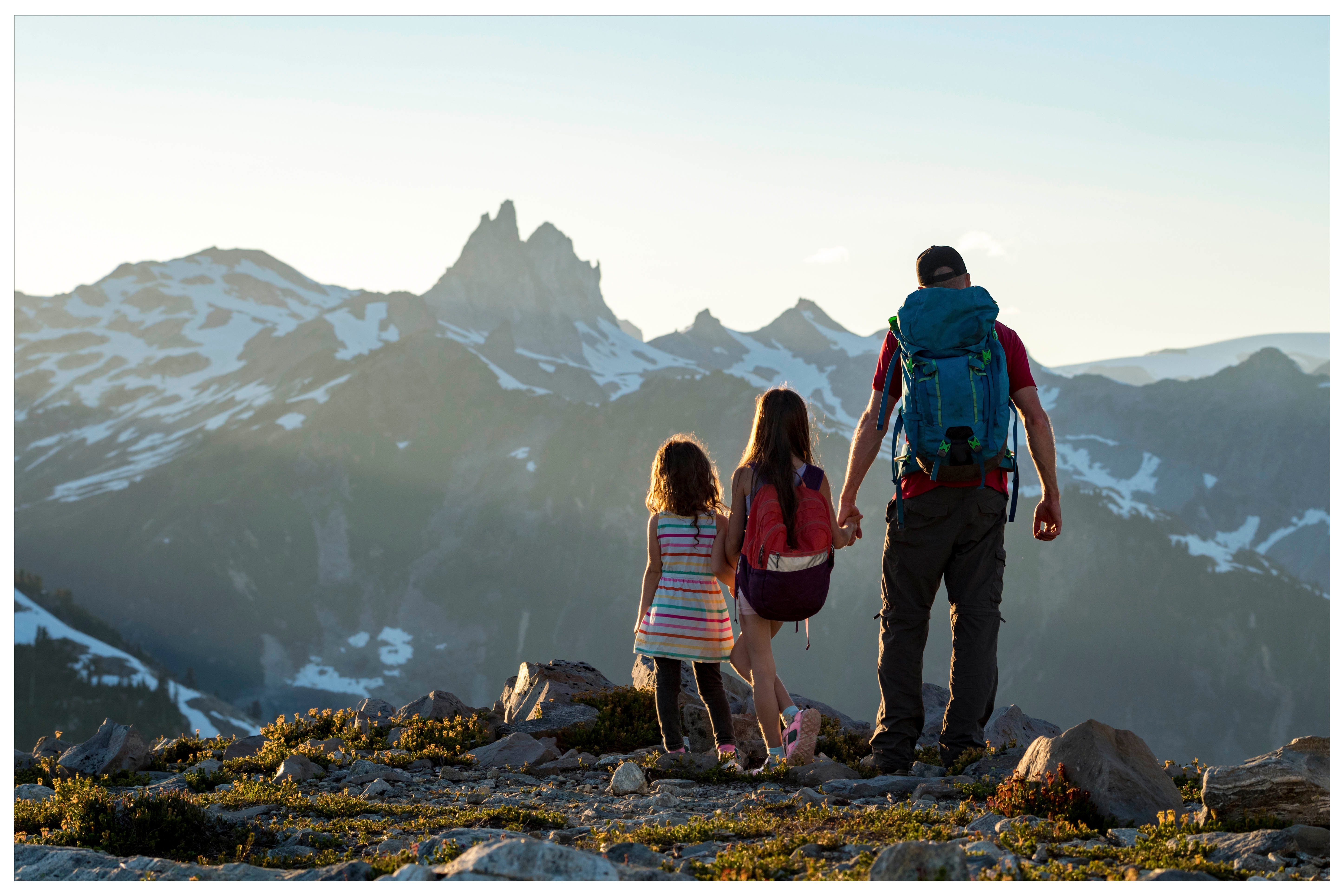 From the time they were only a twinkle, you've probably looked forward to going adventuring with your kiddos. The best part about Bozeman is that this family-friendly mountain town offers something for every age group. So get ready for adventure: here's how to do Bozeman right with kids of any age.

Infant to Toddler Age
Picnic in the Park
You have plenty of parks to choose from when it comes to picnicking, but be sure to check out Lindley Park, where you'll find sweeping grassy lawns to spread out a blanket. Then stroll up Peets Hill for a view of the town that even the littlest littles will love. The best part is, the walk is short enough that if they're already to toddling stage, it's easy to help them along if they really need it.
Books and Babies
Take a pause with Books and Babies at the Bozeman Library on Tuesdays and Thursdays. After you enjoy the story, you can grab a coffee at Lindley Perk while they sip some juice or a flavored steamer.

Burn Some Energy from 3-5 Years
Dinosaur Playground
Gallatin County Regional Park's famous dinosaur playground is perfect for letting them blow off some steam while they run around through the dino-themed play structure. See them make new friends while you relax under the Big Sky.
Fish Hatchery Fun
Near the M trail on the way to Bridger Bowl, the fish hatchery is worth scoping out. You can take a tour of the facility, and the kiddos can see—and sometimes feed—the fish, getting hands-on with river ecology and fisheries management in Montana.

Love Learning from 6-8 Years
Museum of the Rockies
The Museum of the Rockies is a haven for all dino-obsessed kids, and the interactive exhibits are a great way to spend an afternoon. Do a little shopping in the museum store, where you can stock up on dino gear for all the upcoming holidays.
Yellowstone River Float Trip
Montana Whitewater takes kids as young as five out on the Yellowstone River for a sedate raft trip that's very age-appropriate. This is a great way to get them outside and on an adventure, and you'll love it too.
Montana Indoor Sports
Sporting a variety of indoor athletics for the older kids, one of the underused gems of the Bozeman area is Montana Indoor Sports. For the littles and the little-littles, they have a three-story playground (with a special area for the little-littles without shoes and big kids). Tumble, slide all that energy out of your kiddo in the warmth of the indoors. There is a fee and a waiver for the facility use, but use our insider tip and get a family membership to enjoy their unlimited playtimes.

Have a Riot at 8-14 Years
Swing Under The Canopy
You can take the kids ziplining as young as five years old with Montana Whitewater (that's on the EcoTour/Classic option), but they'll have to wait until their 8th birthday to experience the rush of the Super route. Just remember that anyone under 14 has to bring along an adult—not that you'd want to stay behind for this one!
Yellowstone Roadtrip
This is the best age to get them road-tripping, and Yellowstone makes an ideal place to start. With plenty of places to stop and stretch while taking in stunning thermal features, they won't get bored. Plus, you can scope out wildlife together while you wind your way through the park.
JumpTime Bozeman
Out in Four Corners is the trampoline park Bozeman has been waiting for. JumpTime Bozeman boasts several trampolines, foam high dives, obstacle courses, and dodgeball for the tweens to enjoy. You will find kids of many ages here, as they have an area for the under-five crowd as well as a few MSU students blowing off some studying steam. Buy by the hour or have a birthday party here. There's just enough bouncing and jumping to help your young people ready to hit the hay come bedtime.

Get Wild from 15-18 Years
Wild Cave Tour at Lewis & Clark Caverns State Park
By the time they're well into their teens, they're ready for more intense adventures. Sign up for a Wild Cave Tour at Lewis & Clark Caverns and take them crawling underground. Call the park directly to reserve spots on this three-hour underground exploration offered on Sunday and Tuesday evenings in the summer.
Hiking in Yellowstone
At this age, it's time to start putting some trail miles under their boots. Get outfitted at Schnee's, a local Bozeman staple for outdoor gear, and hit the trails. From short little jaunts to multi-day backpacking trips, get excited to explore the wilderness with them.
If you enjoyed this blog, take a look at some of our other related articles:
Ranking the 14 Best Hot Springs in Montana
Bozeman Winter Vacation Ideas
Snowshoeing Around Bozeman, A Beginner's Guide
Scenic Winter Drives Around Bozeman