Best Distilleries in Bozeman, Montana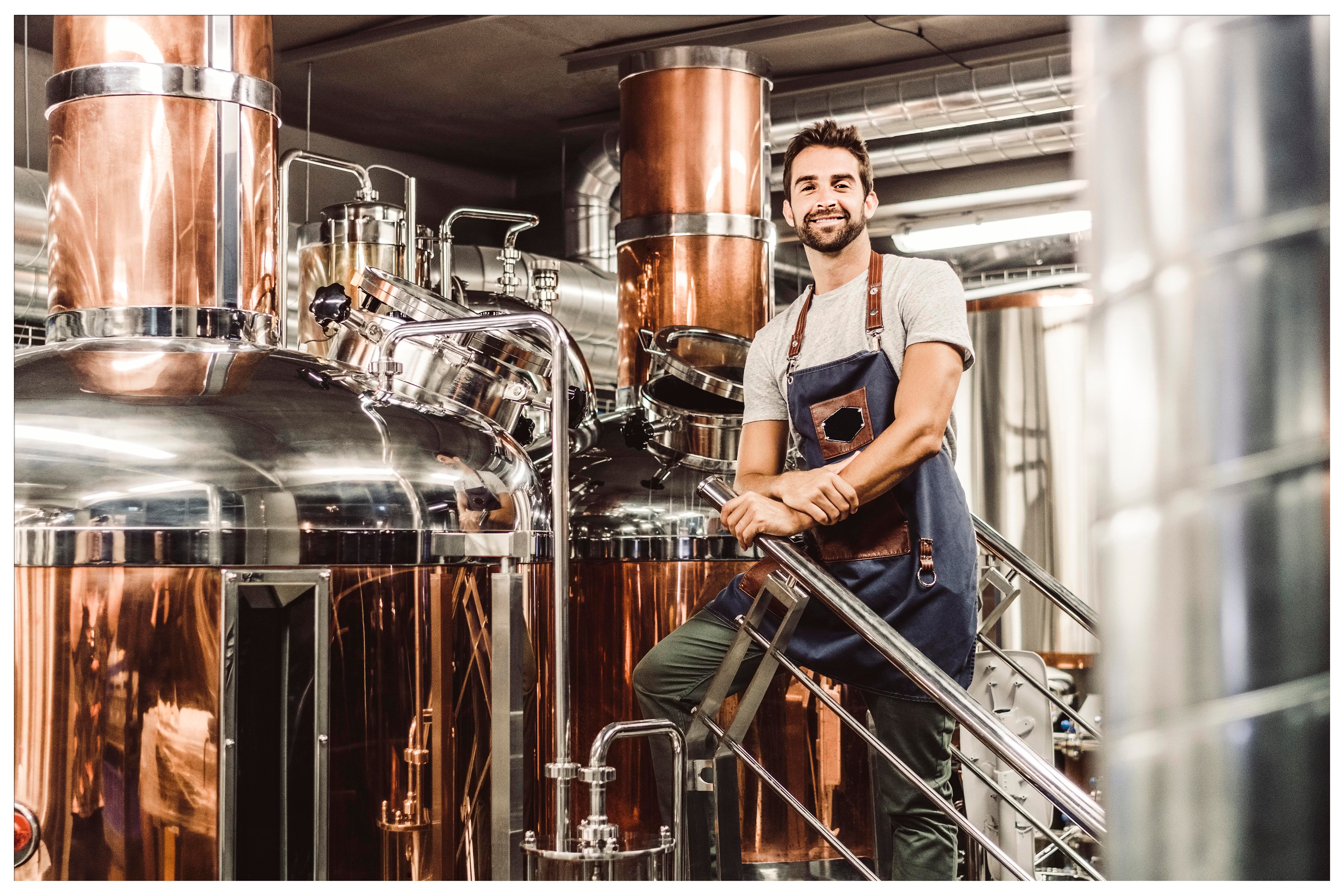 Let's raise a glass to locally distilled spirits! These Bozeman favorites for a little bit of firewater are must-stops for anyone who loves a good cocktail—especially if it's infused with Big Sky flavor. We want to thank Bozeman Spirits, Wildrye, and Dry Hills, especially for helping while we have been sheltering and low on key things to keep us safe. All three of these local greats have stepped up during COVID to make hand sanitizer that you can buy directly from them. In lieu of the uptick in demand, you can sanitize local and get a genuine Montana product.
Even though we're not quite ready to get there now, we can still get excited for the nights out that are ahead. When things open up, we are looking forward to the very best burn that Montana has to offer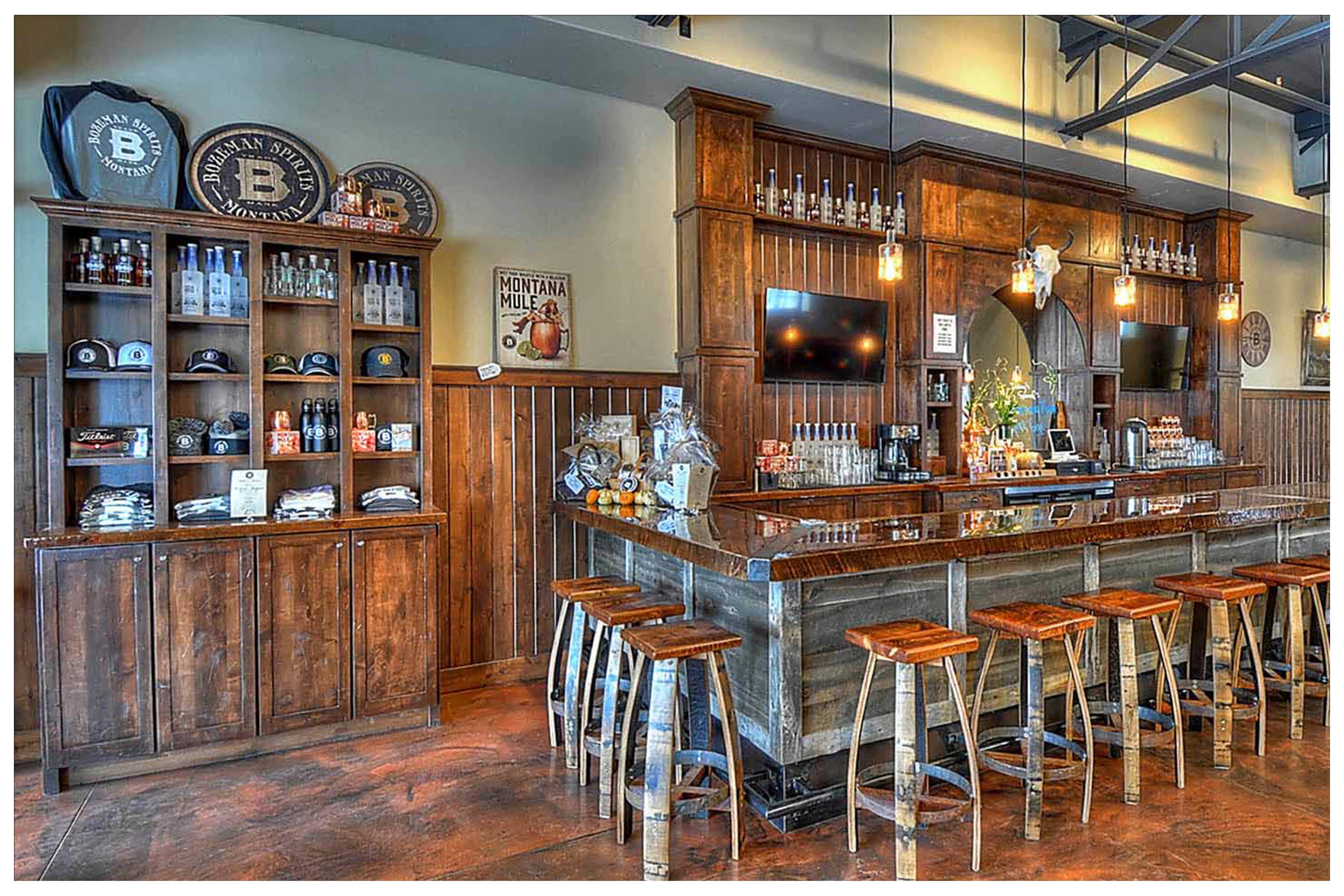 Bozeman Spirits Distillery
Right on Main Street, the tasting room at Bozeman Spirits Distillery is the classic spirits stop in town. We're sure you've already heard all about the huckleberry craze around here, and the huck party doesn't stop at desserts. Try the Huckleberry Vodka on the menu here, best mixed up into a craft cocktail—give a Huckleberry Mule a try.
When you hear the company motto of "drink local," you know you're tapping into the good stuff. Pure Rocky Mountain water used in the distilling process is the source for the clear, delicious burn in each sip. They get their water from snowmelt on the nearby Gallatin mountains, a true Montana flavor that takes the experience sky-high.
Take home some of that mountain taste, with full bottles, copper mugs and other swag for sale at the distillery as well.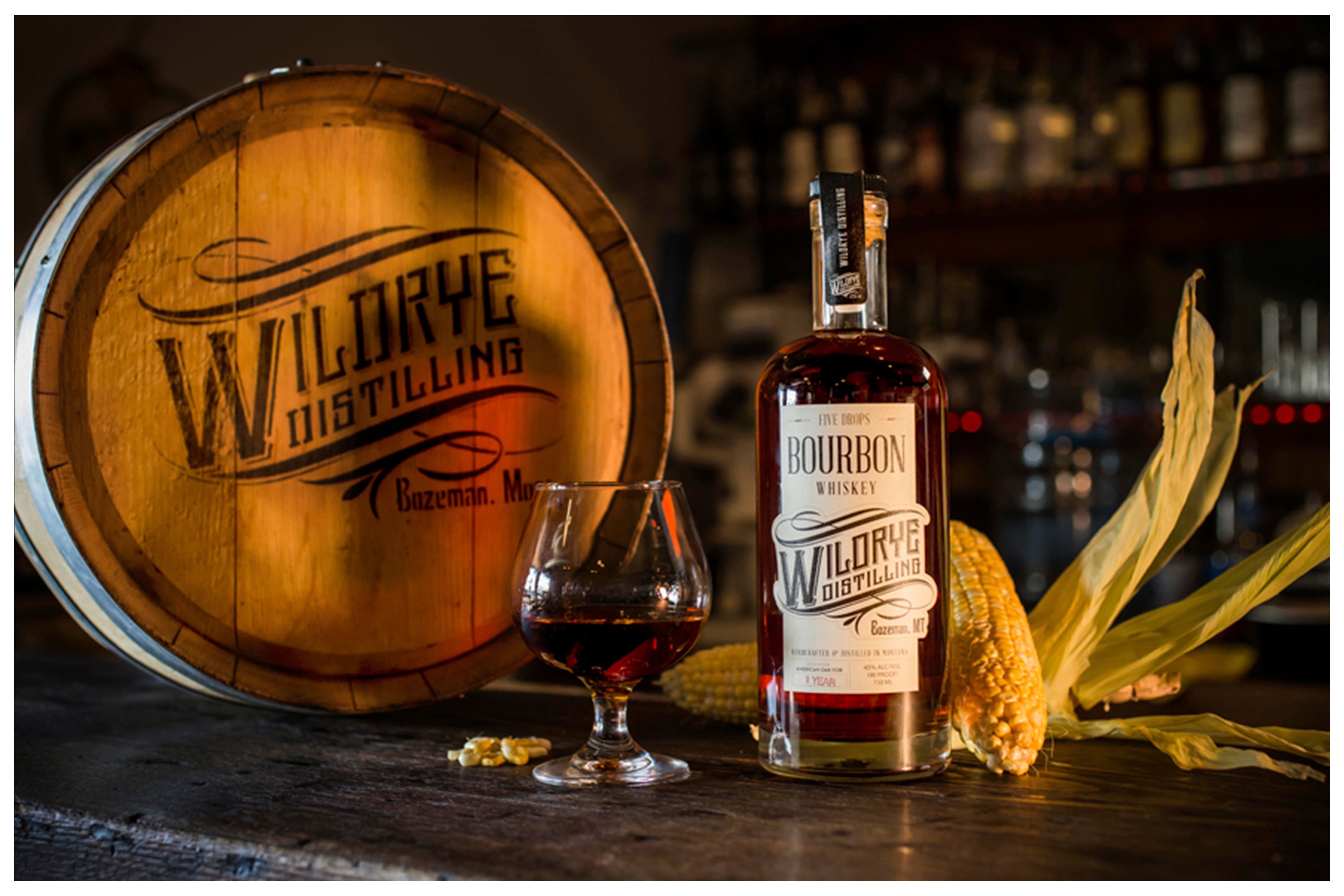 Wildrye Distilling
Become a backwoods babe with a dash of class when you're sipping on Wildrye Apple Pie out of a mason jar. You'll find the whole range of spiced spirits, from gin to bourbon, rum, and vodka at Wildrye Distilling. For warm-weather flavor, we'd recommend requesting a Wildrye Lavender Gin and Juice, a fresh taste of summer and sunshine. A dash of grapefruit, lavender bitters, and honey syrup makes it special.
It's all about local ingredients at Wildrye, where they aim to embody the ultimate Montana flavor in every new concoction. Help them break the mold when you order up a drink from this spot, and embrace defying tradition with a flavor experience to get excited for.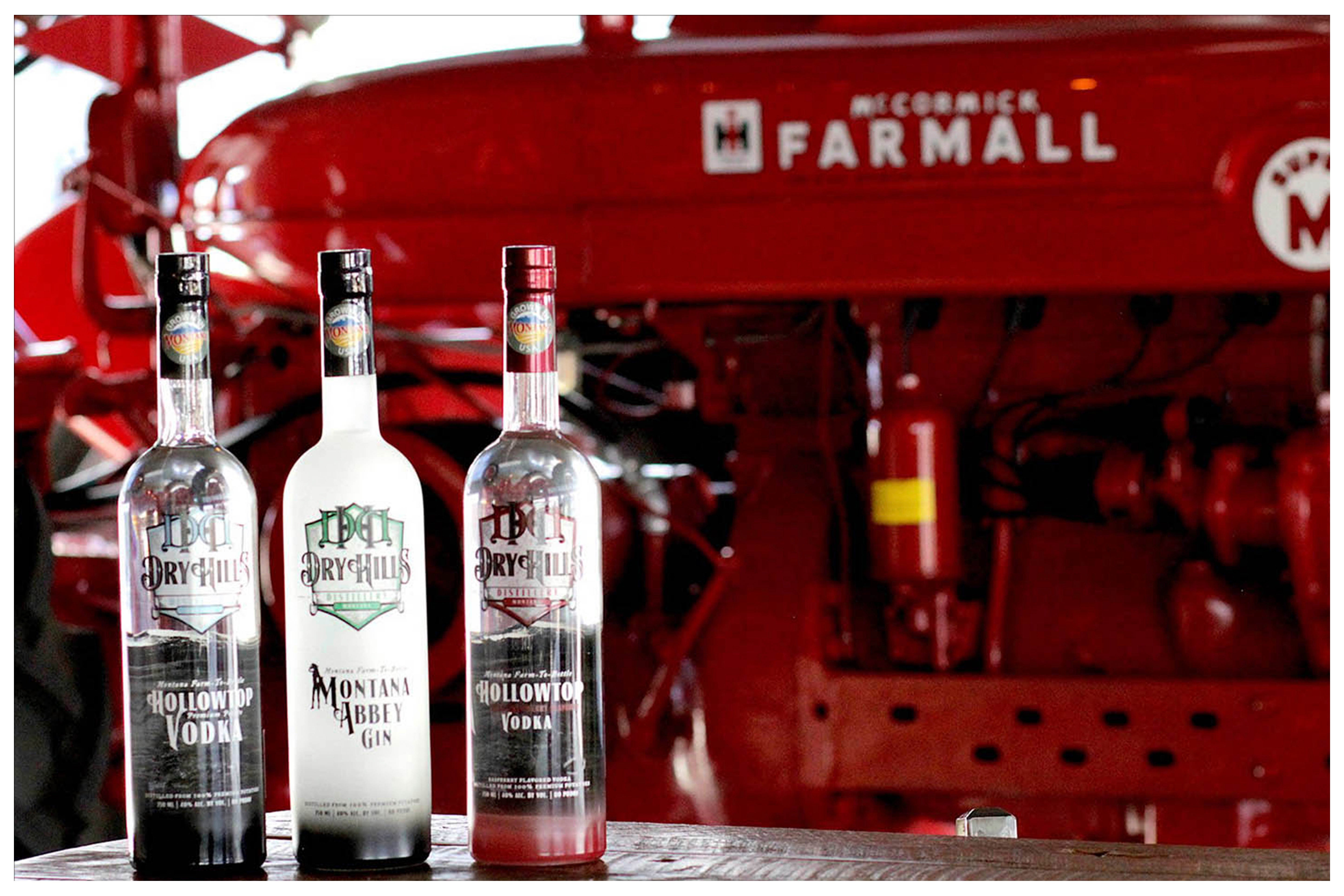 Dry Hills Distillery
As the new kid on the block in the Bozeman scene, Dry Hills Distillery, opened in 2016, offers up a new flavor on the hard alcohol perspective. With a grant from the US Department of Agriculture, Dry Hills was able to buy a potato peeler and dicer, helping make owner Jeff Droge's dream of distilling from the less pretty potatoes a reality. With a century-long family tradition of farming in the region, these folks take the ugly potatoes that aren't fit to sell and turn them into mouth-puckering, throat-burning vodka.
The menu doesn't stop there, encompassing gin and whiskey offerings too. And its location just off of Huffine in Four Corners makes it an easy stop on the way back from Big Sky or Bozeman Hot Springs.
Bonus Round:
Willie's Distillery
We're stretching the bounds of Bozeman a little bit here by bringing up Willie's Distillery. Still, this distillery is a staple of Ennis, Montana—the perfect day trip distance or a pit stop as you loop back to Bozeman from West Yellowstone. Ennis is just an hour from Bozeman, helping to break up the drive a little. You'll love making time for a tasting when you're passing through.
If you enjoyed this blog, take a look at some of our other related articles: