Bozeman Ice Festival's 25th Anniversary
Bozeman is world-renown for its ice climbing, especially in Hyalite Canyon – a short, 25-minute drive from downtown. Steep rock faces and frozen, cascading waterfalls create the perfect environment for this adrenaline-pumping sport. With such incredible ice in town, the city has hosted the Bozeman Ice Festival each year since the mid-1990s, drawing climbers from all over the country looking to learn, compete, meet new partners, and see what's new in the ice climbing world.
After a hiatus due to COVID-19 last year, the Bozeman Ice Festival (BIF) is back on this year, celebrating its 25th anniversary from December 9 - 12. As usual, participants can expect clinics, films, and events around town.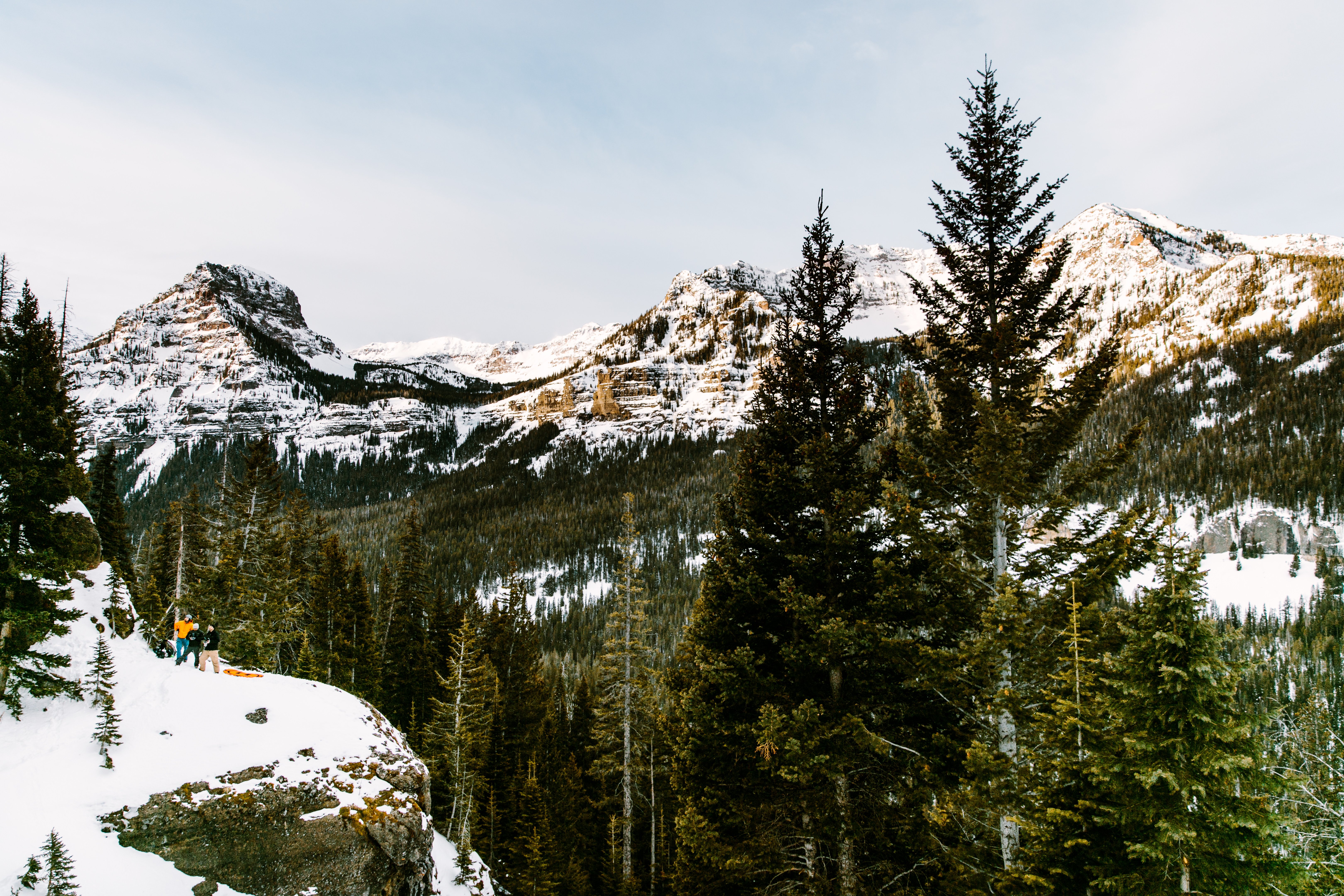 Why Hyalite?
For one, there are many routes to choose from, beginner to complicated, so it's a great spot for all abilities. Also, Hyalite is consistent. The high elevation and colder temperatures provide a long climbing season with ice usually lasting from November to mid-March. Some of the cliffs take a lot of exploration to find, which for some climbers, adds to the adventure. There's something pretty magical about treading through the quiet forest, blanketed in snow and ice.
What to Expect at This Year's Festival
The festival is centered around daily ice climbing clinics for a variety of levels. Clinics run daily from 9:00 am - 3:00 pm. Participants get five hours of ice time with professional guides, athletes, and climbing legends with a low guide-to-student ratio. Clinics also include demos of technical gear, boots, crampons, axes, harnesses, helmets, and clothing.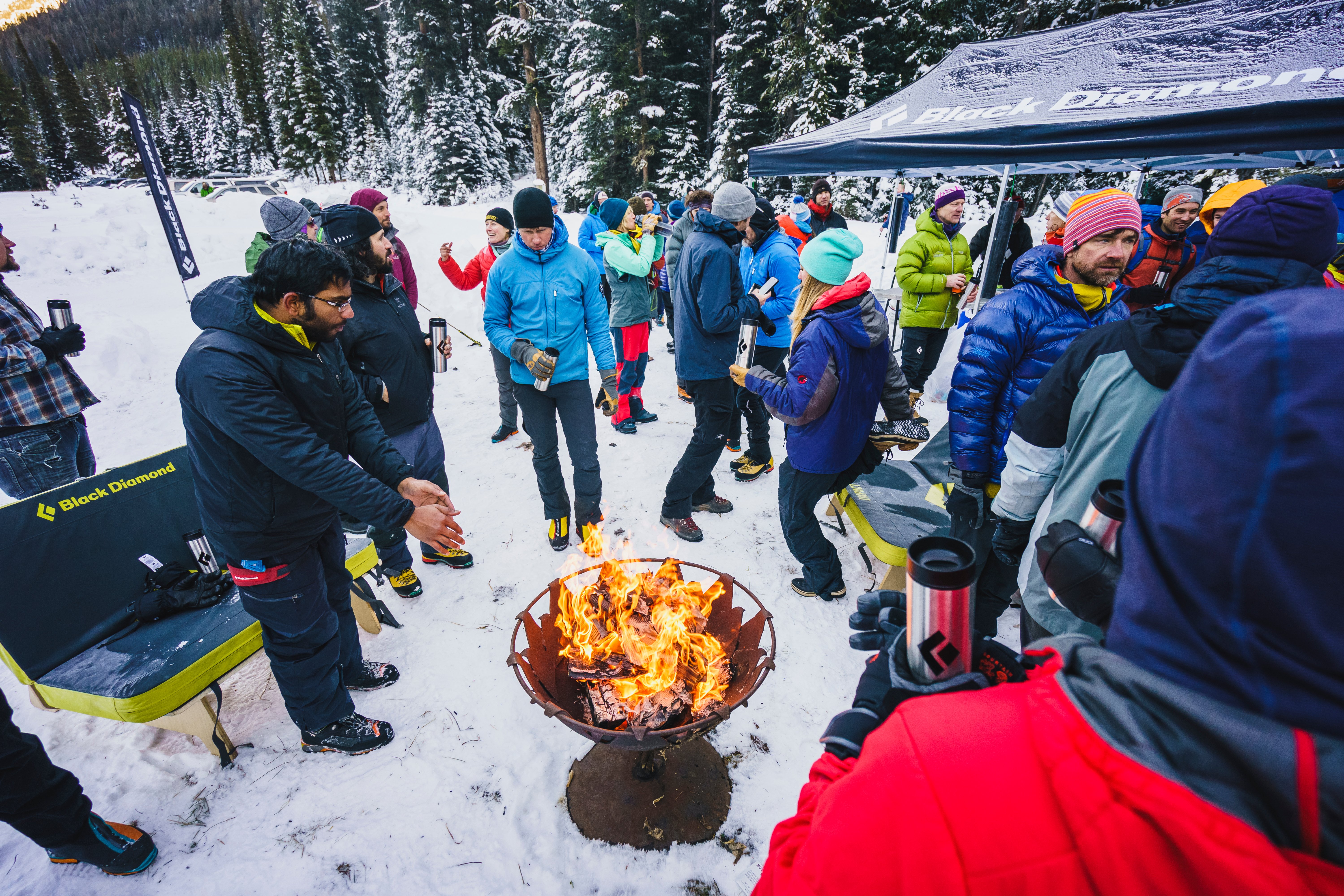 Photo by Louis Arevalo
BIF hosts inclusive clinics specific to adaptive athletes, People of Color and members of the LGBTQ+ community. Other clinics range from beginner to advanced, with the opportunity for more experienced climbers to learn self-rescue, the light and fast approach, leading and mixed climbing.
Can't make the clinics? Not a problem, the evening events are a great way to share in the love of climbing. Après-climbs, films, presentations, and parties round out the festival. Even if you're not a climber, it can be great fun to head up to Hyalite and watch experienced climbers do their thing, or attend an event in town.
Here's what you can expect on this year's schedule.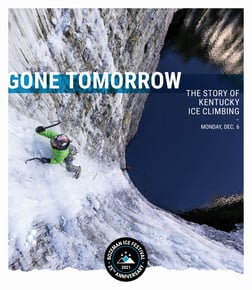 Rab Presents: Gone Tomorrow - The Story of Kentucky Ice Climbing
Monday, December 6 | 6:00 pm at Lockhorn Cider House
View a presentation of Gone Tomorrow, a short film about the ice climbing scene in Kentucky. Ice climbing in Kentucky?! That's right—this adventure documentary takes the audience for a bourbon-fueled ride deep into the bushy hollers of Appalachia with a crew of harmless misfits as they race to search out and climb new ice routes before they're gone, with a few surprises along the way.

AAC Gear Swap + Live Your Dream Grants
Tuesday, December 7 | 6:00 pm at Lockhorn Cider House
Spend the evening with us and the American Alpine Club at the Lockhorn Cider House for the annual Gear Swap and some inspiration from past Live Your Dream Grant recipients.

Ladies Night: BROADCast
Wednesday, December 8 | 6:30 pm at Uphill Pursuits
Join the crew at Uphill Pursuits for BROADCast - an event with four women's rad stories of mountain adventures, with Broad Beta. Donations for Friends of Hyalite accepted at the door.
My Upside Down World with Angelika Rainer
Thursday, December 9 | 7:30 pm at Emerson Crawford Theater
After competing all her life and having won almost everything there was to win, climber Angelika Rainer decides to abandon the races and get back into the game on a personal journey to rediscover herself, her relationship with the past and with nature. In front of the most difficult rock and ice walls in the world, Angelika faces the moment of inflection of her career, in search of new challenges and new paths to follow, in freedom. See the film at Emerson Crawford Theater.

Jeff & Priti Wright + The Nutcracker + Bear Canyon Singers & Dancers
Friday, December 10 | 7:30 pm at Emerson Crawford Theater

Join us for an evening with climbing duo Jeff and Priti Wright as they share their perspective and insights on goals, sabbaticals, planning, pandemics, and an impressive resume of summits. Also featured this evening will be the return of the Bear Canyon Singers and Dancers, and short film "The Nutcracker."
The Alpinist with the Bozeman Film Society
Saturday, December 11 | 7:30 pm at Emerson Crawford Theater
Marc-André Leclerc climbs alone, far from the limelight. On remote alpine faces, the free-spirited 23-year-old Canadian makes some of the boldest solo ascents in history. Yet, he draws scant attention. With no cameras, no rope, and no margin for error, Leclerc's approach is the essence of solo adventure. Join for a viewing of The Alpinist, in partnership with the Bozeman Film Society.
Local Legends Dinner with Nate Kenney + Wrap Party
Sunday, December 12 | 6:00 pm at Emerson Ballroom
Join us on Sunday night for the Local Legends Dinner and Wrap Party, featuring Nate Kenney. We'll have a great dinner and a fun evening presentation of Nate's adventures as we put the 25th Anniversary Bozeman Ice Fest to bed for another year.
The Bozeman Ice Climbing Festival, presented by Black Diamond, is the signature event of the Ice Climbing Alliance. Founded in May 2018 by long-time Festival Director Joe Josephson, the Ice Climbing Alliance is dedicated to promoting and preserving access and quality climbing experiences across Montana and the United States.
If you enjoyed this blog, take a look at some of our other related articles at Bozemancvb.com.