Bozeman Ice Festival 2023
Photos by Louis Arevalo
Bozeman has long been a draw for mountaineers – particularly ice climbers. Surrounded by exceptional ice, namely in Hyalite Canyon, the sport attracts people from across the nation. Each year, the season kicks off with the Bozeman Ice Festival, one of the prominent ice-climbing festivals in the country.
It began in the mid-1990s as two events hosted by then businesses, Barrel Mountaineering and Northern Lights Trading Co. In 2006, event coordinators joined forces to create one festival to improve advocacy and fundraising to keep Hyalite open in the winter. In 2008, that mission became a reality when the Southwest Montana Climber's Coalition, the Access Fund, US Forest Service, and Gallatin County agreed to a cost-sharing plan to keep the canyon road regularly plowed. Without this agreement, climbers would have over a thirteen-mile ski to get to the ice routes. Today, Hyalite is one of the busiest year-round national forests in the state.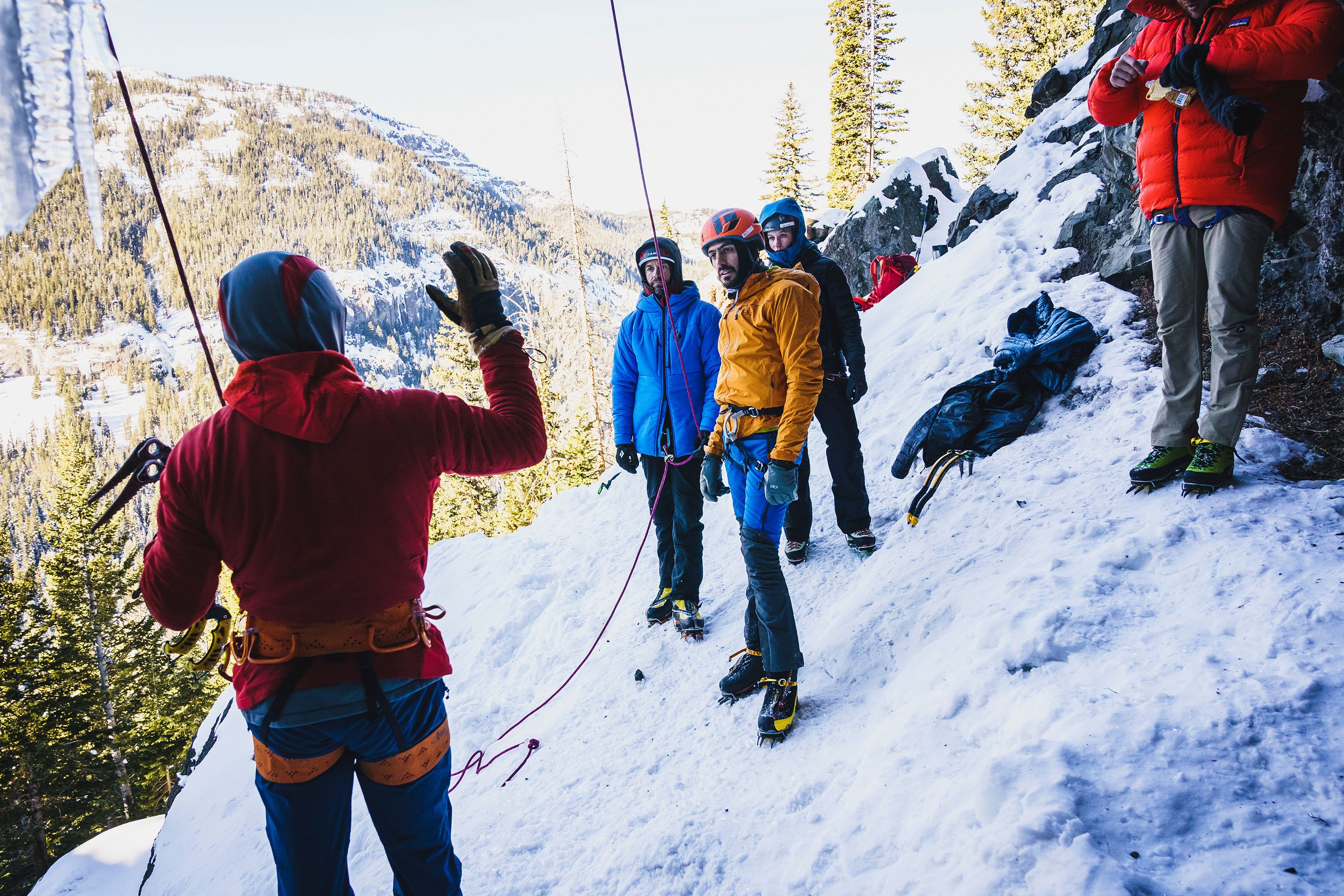 The festival takes place Dec. 6-10 and has two parts: climbing clinics up Hyalite during the day and evening events at the Emerson Cultural Center at night. (Tickets for clinics and evening events are separate.) Clinics are put on by professional climbers, and climbing with one another aside from clinics is also encouraged. There are 29 different clinics; topics include a self-rescue clinic, a youth climbing clinic, immersive classes, beginner classes, and an LGBTQ beginning introduction. Advanced registration is required, and there are still several spots remaining!
Enjoy Apres' Climb from 5-7:30 each evening, where you can meet the sponsors and athletes, check out new gear, find a new belay partner, and enjoy food and beer, including a specialty brew from Bridger Brewing.
Evening events kick off Wednesday with Broad Beta's Live Storytelling night, which features short stories of women's climbing adventures at Uphill Pursuits. The film Jirishanca with Vince Anderson and Josh Wharton explores their 2003 Italian Route to the summit of Jirishanca in Peru and how they were forced to account for risk as never before. A panel discussion on the future of alpinism will follow the film.
"Finding Balance," the Aaron Mulkey story, explores his 30-year quest to discover unclimbed ice while balancing a high-level executive position in corporate America. The popular Bear Canyon Singers and Dancers return to round out the evening, giving gratitude for the earth and waters with their Native music and dance.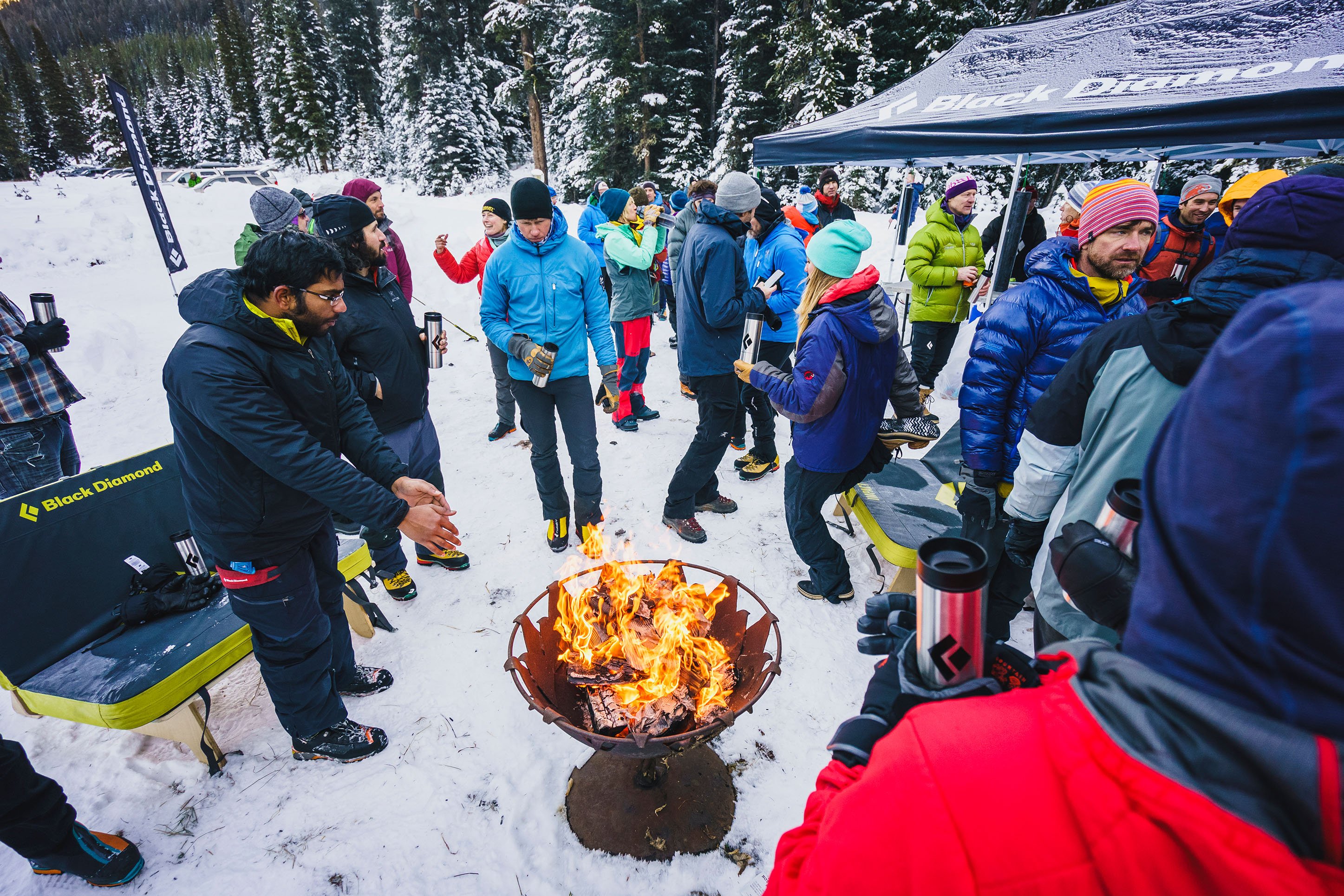 Saturday's keynote speaker is Tim Emmett, one of the world's most well-rounded climbers. Emmett will share insights from his 25-year career, including "Interstellar Spice," the first Ice Climb in the world graded WI 12 at Helmcken Falls, Canada. He has also established some of the most complex rock climbs in Cuba, Mongolia, and Wales and achieved podium position four times at the World Ice Climbing Championships. He recently completed the first ascent of "Mission to Mars" (WI 13) at Helmcken Falls, which is estimated to be the world's most challenging ice climb. The evening wraps with the Full Circle Everest Expedition panel discussing their 2022 trip.
The week ends on Sunday with a Locals Legends Dinner and Wrap Party featuring Molly Kawahata, a former climate advisor to the Obama White House, climber, and subject of the Patagonia film, "The Scale of Hope." A condensed screening will be shown, followed by Kawahata's experiences with climate, climbing, and mental health.
Clinic registration is open now, as well as tickets for evening events. Plenty of volunteer opportunities exist, and you can easily register online.
If you enjoyed this blog, take a look at some of our other related articles:
In our never-ending quest to keep up with all things new in Bozeman, we have been producing content for years and can't possibly update every blog when new businesses open or existing businesses close. Please reference the publish date and do your own due diligence when making plans.