Bozeman's Socially Distanced Sweet Pea Festival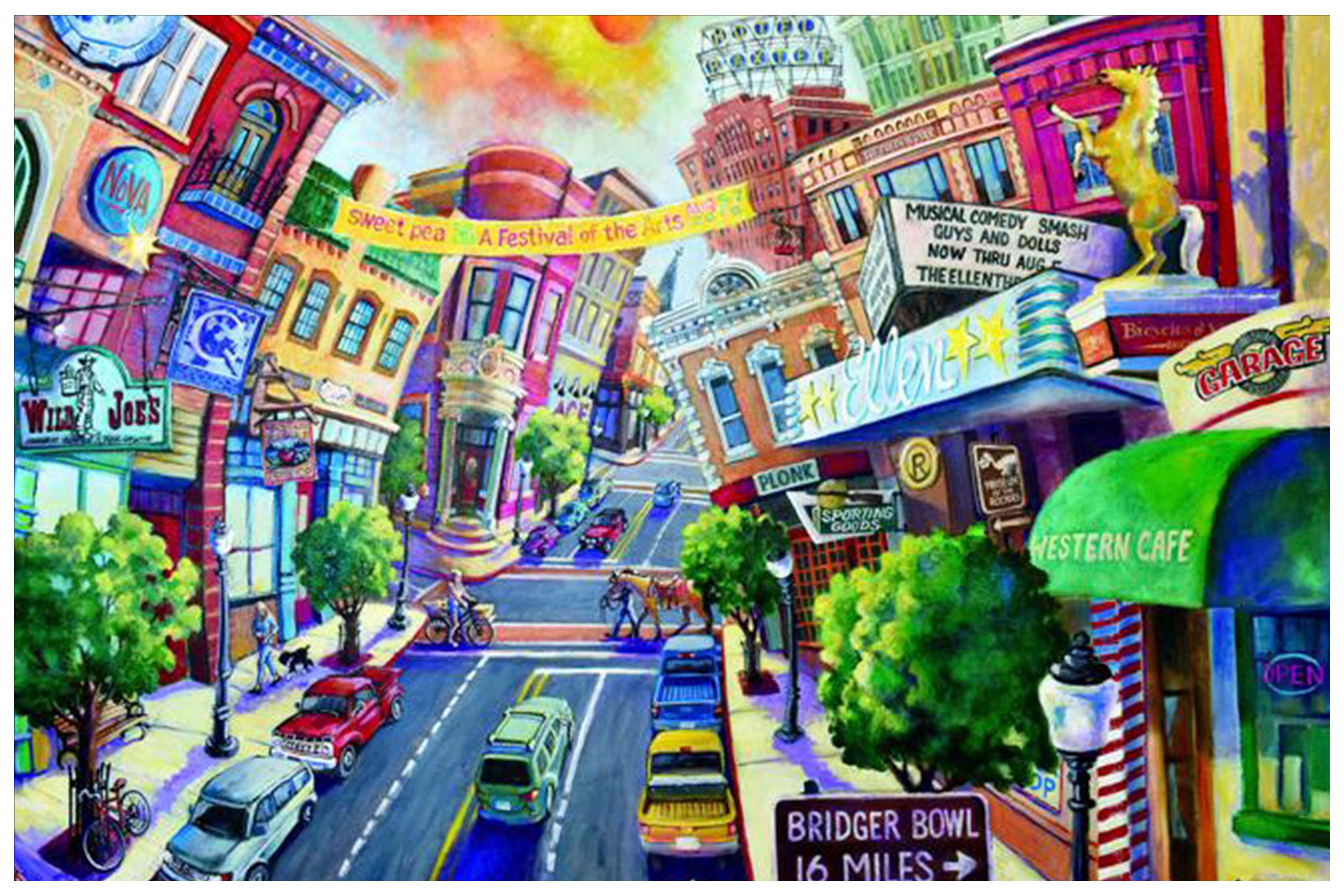 Bozeman's Sweet Pea Festival is arguably one of the highlights of everyone's summer. The annual celebration draws family and friends together to celebrate art, music, theater, food, and entertainment. This will be the festival's 43rd year, and while it will look a bit different, the creative minds behind it have found a way to make it happen at a safe distance. Sans the parade, the fun run, and the Bite of Bozeman, many of the festivities are still taking place in a modified form.
The dates are the same, Tuesday, August 4- Sunday, August 9, 2020. This year's events are free, but we encourage you to buy a wristband virtually; proceeds go toward putting on next year's festival. We all want to be sure this year is just a blip in the road, and the festival carries on for generations.
The art show started July 10 and runs until August 14, 2020, at the ERA Landmark on Main Street. Hours are 10 am-5 pm, Monday-Saturday.
The actual festival kicks off August 4, with Chalk on the Walk, where kids and adults can create their own masterpiece along Main Street's sidewalks. Check out professional chalk artist, Bill Spiess in front of US Bank! Please stay six feet away from other artists.
Following the festival's namesake, the Sweet Pea Flower Show starts at 3:00 pm on August 7 in the lobby of Jacob's Crossing, 424 E Main.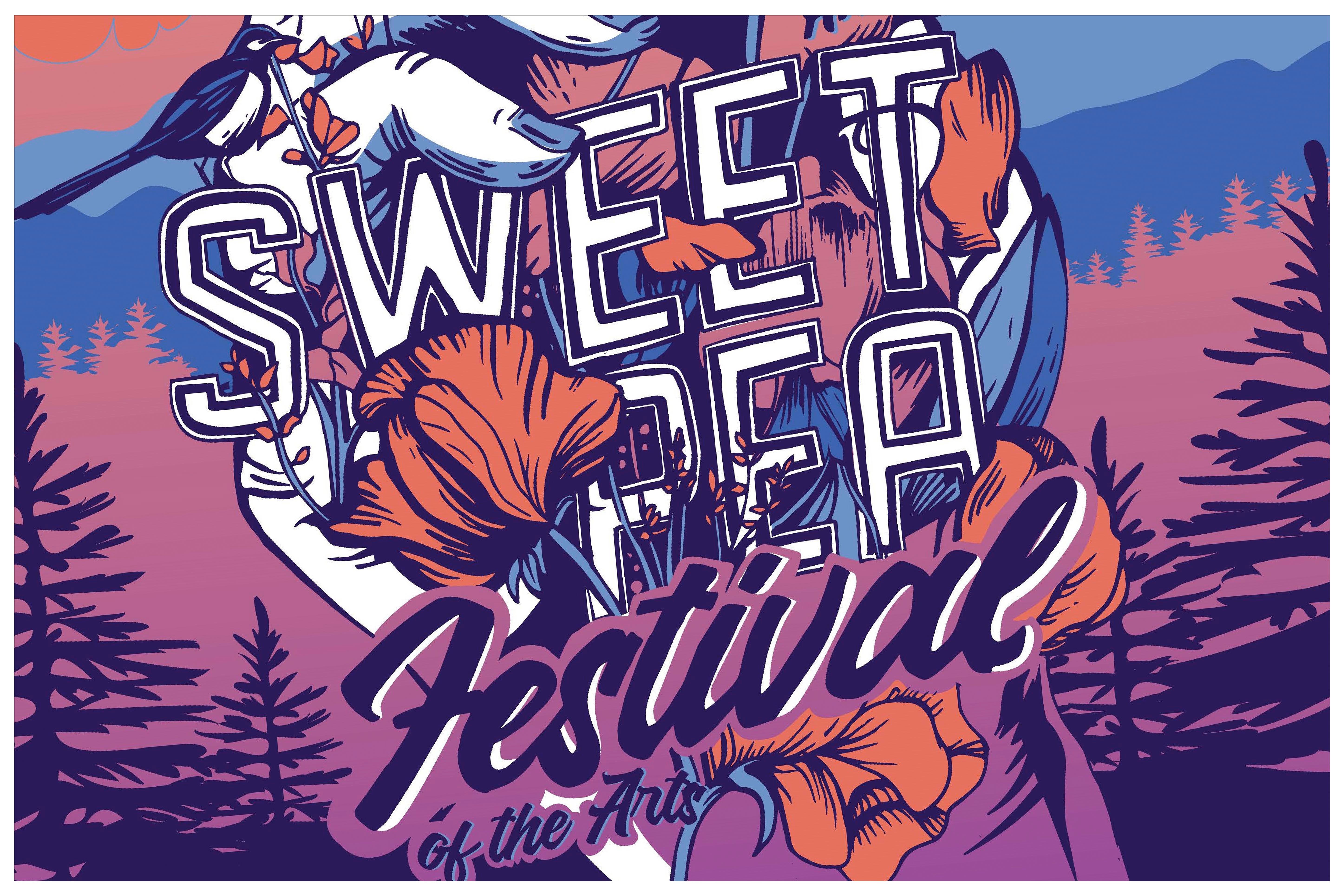 This year, Sweet Pea and SLAM Festival are collaborating for the Sweet SLAM Tour D'Arte, and Auction, August 8, from 11 am-7 pm. Instead of the show being held in Lindley Park, each artist will have work set up in a booth outside their home or studio. A handful of artists from out of town will be co-located in small groups. You can purchase art through an online auction on August 4-9, 2020. Maps and auction information will be available at the Sweet Pea Festival website at the end of July, so stay tuned.
While an actual parade isn't possible this year, a Sweet Saturday Cruise and Flower Parade will take place on August 8 from 10 am-11:30 am. Decorate your vehicle or bike with flowers and cruise Main Street!
You won't have to go without tater pigs, the signature dish of Sweet Pea. Drive-through tater pigs will be available at Lindley Park Friday and Saturday from 3 pm-7 pm and Sunday from 12 pm-4 pm. $5 each, cash only—it's a touchless arrangement, so no change will be available.
If you're looking to cool down with a cold beer on a hot day, Shine Sanctuary will have special "Beer Garden" offers.
On Saturday, August 8, there will be a painting workshop at the pavilion at Lindley Park. There is a limited number of participants allowed, so watch the website for more details!
And finally, there will still be theater! Bozeman children's theater has been busy creating a production of Frozen via Zoom! You can watch it here.
As you can see, it's going to take more than a pandemic to stop the arts from thriving in Bozeman!
If you enjoyed this blog, take a look at some of our other related articles:
In our never-ending quest to keep up with all things new in Bozeman, we have been producing content for years and can't possibly update every blog when new businesses open or existing businesses close. Please reference the publish date and do your own due diligence when making plans.