Best Hiking Trails to Ride Horses Near Bozeman
Trail riding around Bozeman is phenomenal. In less than an hour in any direction, you'll find a variety of terrain, from easy paths with slight inclines that meander along creek beds to more aggressive climbs gaining some significant elevation and ending in spectacular views. Exploring the mountains by horseback allows you to cover ground much more quickly, granting access to some unspoiled country.
Many of the trails around Bozeman are multi-use, which means horseback riders, hikers, ATVs, and mountain bikers all share the path. With that comes some unspoken etiquette. In general, hikers, bikers, and ATVs should yield to horses, but not everyone knows this, so if you approach someone, it's friendly to announce your arrival so as not to startle them or have them startle your horse.
Be sure to ride single file, and don't detour around puddles, obstacles, or snowbanks; doing so can damage the vegetation around the trail and the hard work people have done to maintain the trails. Collect all manure from the parking area before leaving.
Don't forget; we're in wildlife country. So be aware, carry bear spray, make noise, and keep your distance; 25 yards for most wildlife, 100 yards for bears and wolves.
Truman Gulch Trail
Distance: 5.3 miles, 3 hours
Getting There: 15.7 miles from Bozeman. Take Springhill Road to Penwell Bridge Road. From Penwell Road, take Forswall Road to Truman Trail.
A moderate out and back gaining 1407 ft of elevation. This trail on the north end of the Bridger Mountain Range can stay snowy late into the spring. Hence this trail gets fewer hikers and bikers than some of those closer to town. The trail ends in a meadow facing Sacajawea Peak, with stunning views toward the south.
Chestnut Mountain to Frog Rock Trail
Distance: 10.7 miles, 6 hours
Getting there: Take I-90 E toward Livingston. 8.5 miles from Bozeman, take exit 316, Trail Creek Road. Trailhead is on the right.
A beautiful trail close to town with lots of shade, gorgeous views, and plenty of wildflowers. This moderately steep hike has a consistent incline but is well worth it.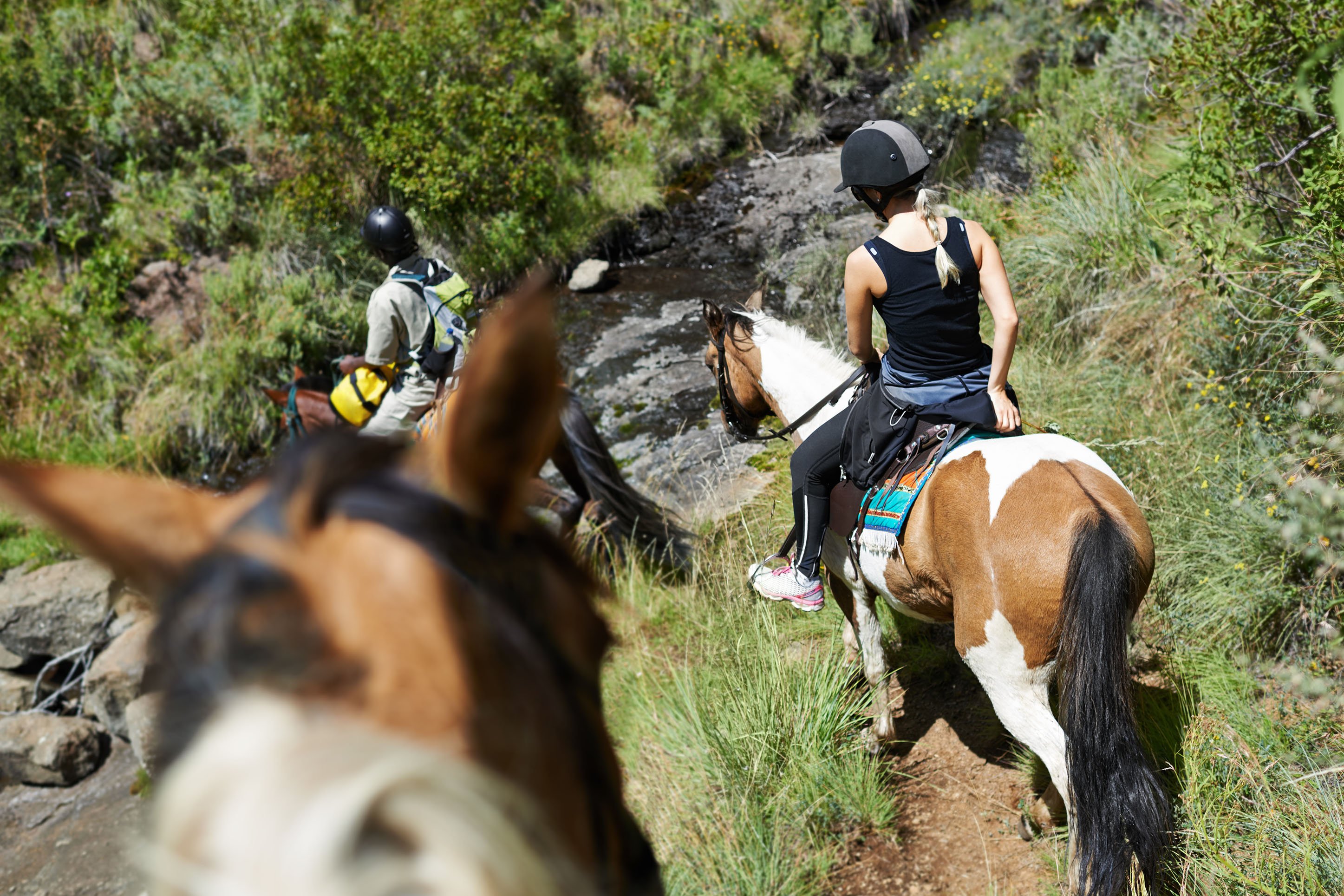 South Cottonwood Creek
Distance: 4.9 miles, 2 hours
Getting there: Take S 19th Ave in Bozeman to South Cottonwood Road. The turnoff to South Cottonwood Trailhead is on the left, approximately 14 miles from Bozeman.
This is an easy trail close to town (14 miles from Bozeman), with a relatively gentle incline gaining 524 feet. The trail follows Cottonwood Creek, with areas you can access by horseback and plenty of shade. If you are looking for a long loop, you could shuttle a trailer to Hyalite Canyon and ride up South Cottonwood Creek to Blackmore Peak and down the other side to Hyalite Reservoir.
Emerald Lake and Heather Lake Trail
Distance: 10.5 miles, 5 ½ hours
Getting there: Take S. 19th Ave to Hyalite Canyon Road, turn left, and the turnoff to the canyon is on the right. Once you reach the reservoir, cross the bridge, and continue around the reservoir, the trailhead is at the end of the road.
This trail, 22.5 miles from Bozeman, is popular for horses, bikes, and hikers. It's a bit of an elevation gain, 2,165 feet, taking you past waterfalls and through stunning meadows to reach the lake where you can relax, fish, and enjoy the quiet alpine lakes.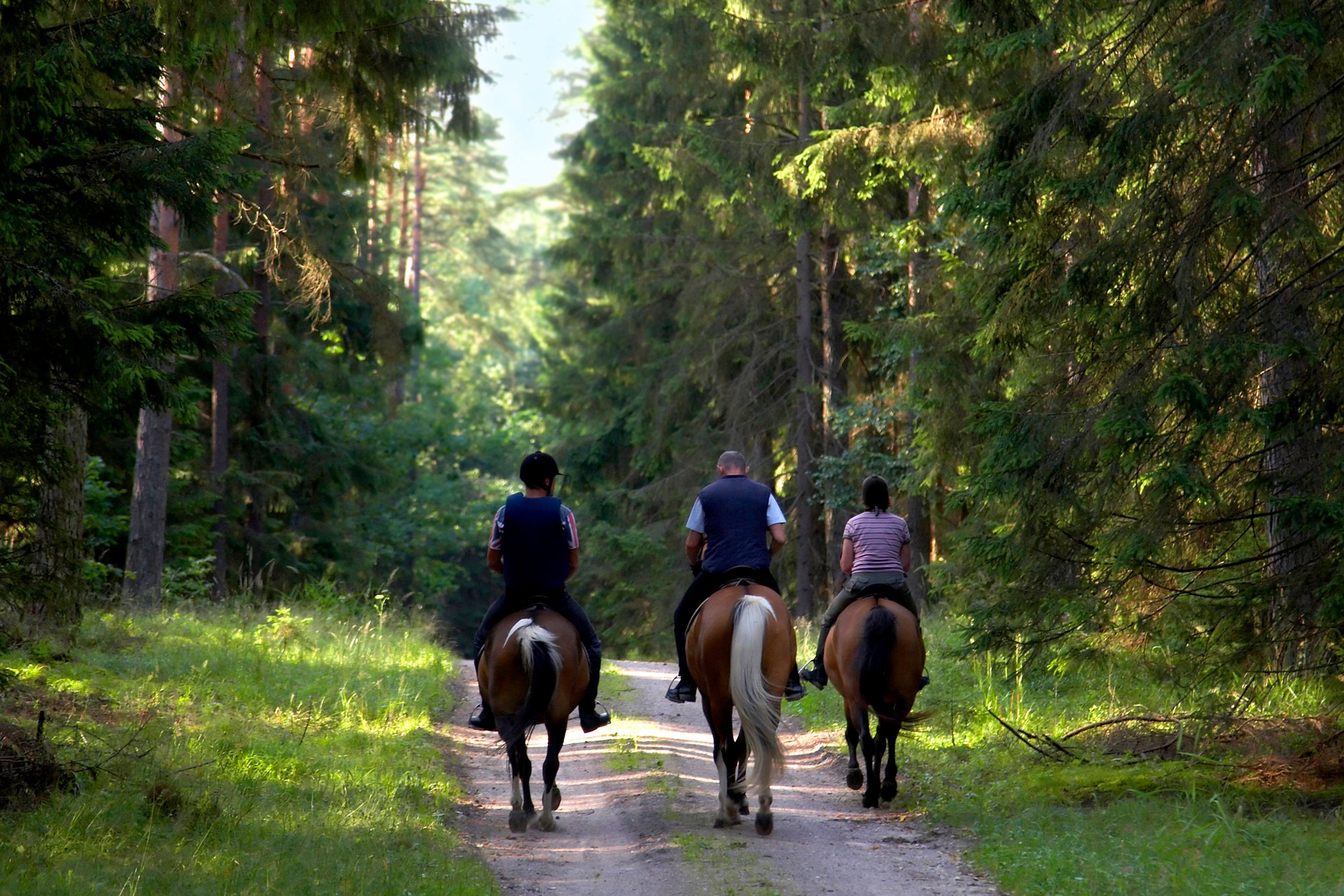 Porcupine Creek
Distance: 3.5 miles, 1 ½ hours
Getting there: Take US 191 through Gallatin Canyon just past the turnoff to Big Sky. The trailhead to this easy out and back is 44.9 miles from Bozeman and will be on the left side of the road.
This kid-friendly trail is easy enough for all abilities. However, it's a popular area, so the best time to ride is mid-week when there is less traffic from hikers and bikers.
If you enjoyed this blog, take a look at some of our other related articles:
In our never-ending quest to keep up with all things new in Bozeman, we have been producing content for years and can't possibly update every blog when new businesses open or existing businesses close. Please reference the publish date and do your own due diligence when making plans.