Where To Learn About Bozeman History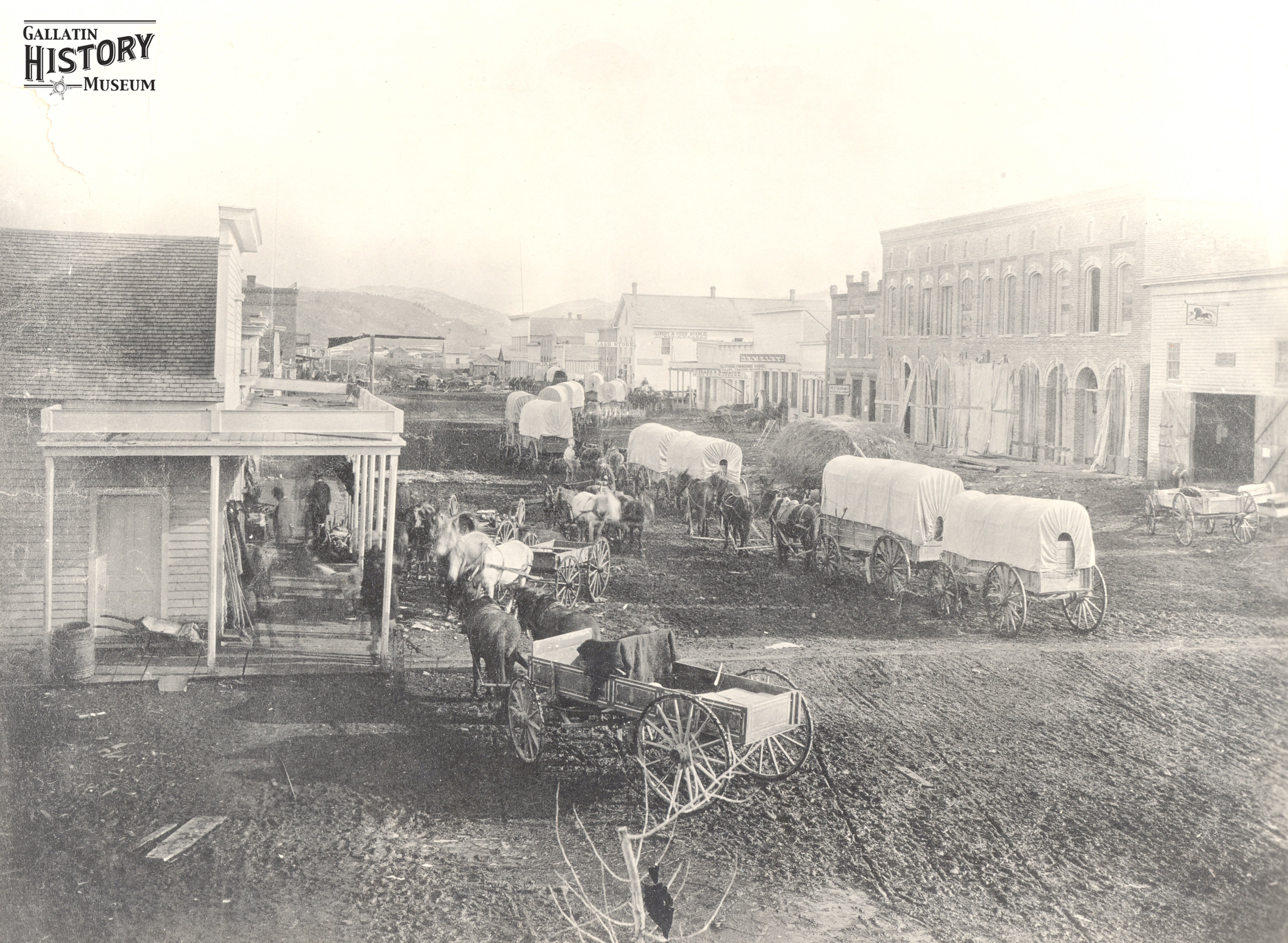 Photo Provided By: Gallatin History Museum
Bozeman was founded in August of 1864 by John Bozeman, a frontiersman from Georgia who led wagon trains west to the gold fields in the Montana Territory along the Bozeman Trail, a cutoff of the Oregon Trail. The town served as a supply hub for prospectors looking to strike it rich near Bannack and Virginia City. John Bozeman himself was a business-minded man who met a tragic ending at the hands of the Blackfeet Indians, though some historians have theorized he was killed by a jealous business partner, quite the wild west mystery. Bozeman's rich history is filled with interesting stories, larger than life characters, and historical sites that you can still visit today.
Where to Start
If you are looking to dig a little deeper into Bozeman's roots, the best places to start are the Gallatin History Museum and the Museum of the Rockies. The Gallatin History Museum is located in the old county jail at 317 W. Main Street. The museum features many artifacts from Bozeman's past along with a large collection of over 20,000 photos dating back to Bozeman's earliest days. You can also learn about Fort Ellis, Gallatin Valley Agriculture, and even Lewis and Clark. The building itself is also a treat as you will wonder around old jail cells and see where the last man was hanged in Gallatin County.
The other spot to begin your Bozeman history search is the Museum of the Rockies located on Kagy Boulevard. This museum is famous for its amazing dinosaur fossil collection, but the local history collection is also quite impressive, with plans to expand. Get a feel for early Montana life with their Living History Farm or Paugh Regional History Hall for a look back at life in the Northern Rockies. If you are interested in Lewis and Clark, then you will love the keelboat replica as well.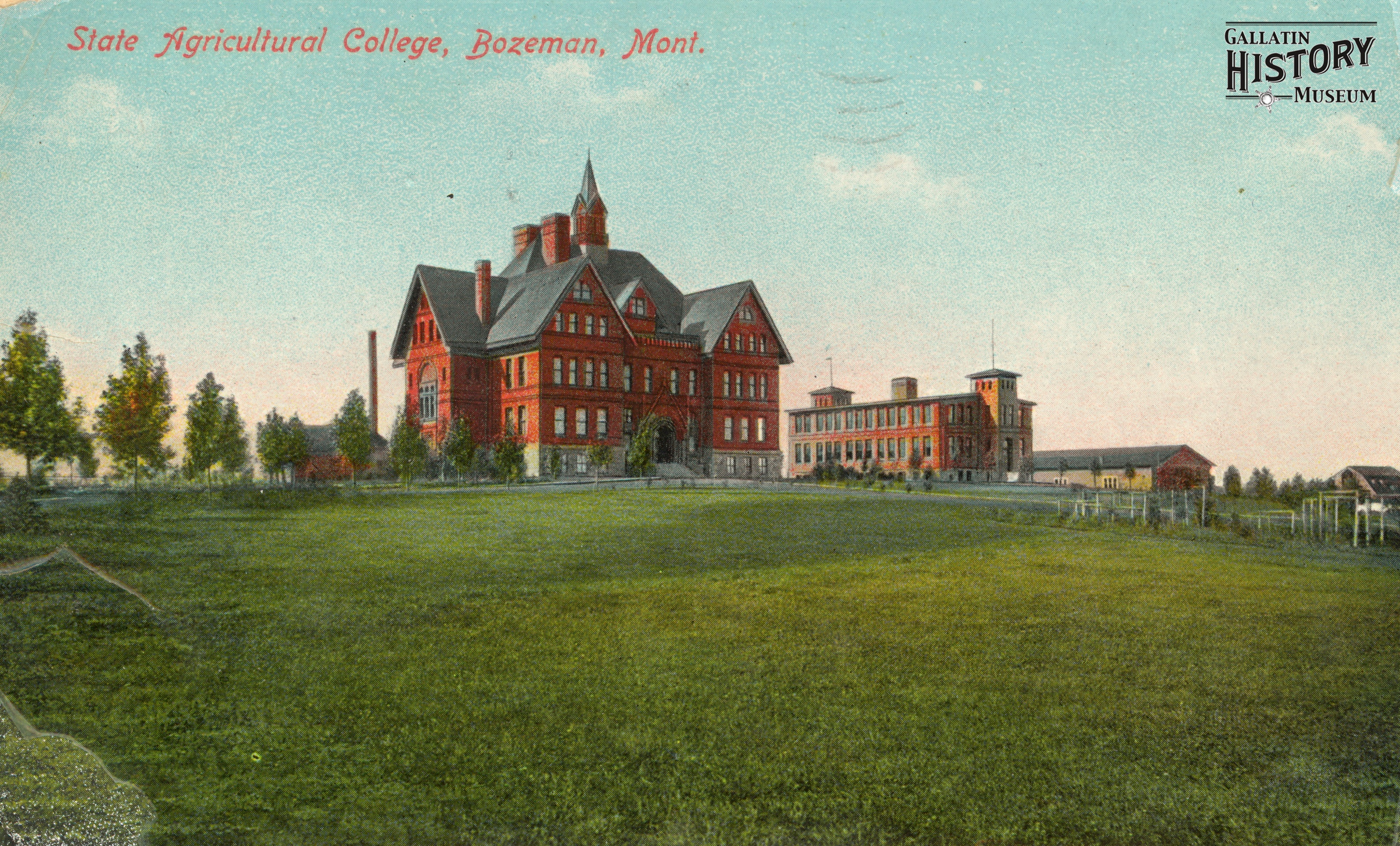 Photo Provided By: Gallatin History Museum
Historical Tours
If you are up for a fun historical walking tour, check out the Extreme History Project's website Adventures Through Time. They offer a variety of tours and historical programs that include Bozeman's Historic Manors, Bozeman's Historic Main Street, a Sunset Hills Cemetary Tour, and even an architectural tour. Costs range from $7-$10 and reservations are recommended. Get the full list of available tours on their website.
Other Historical Sites
Local history is not limited to in town. There are numerous historical sites with a short drive that should be on your list. Here are a few to check out.
Fort Ellis
Though the actual fort is long gone and now sits on private property, it is still interesting to drive by the site and stop to read the historical marker along the road. It's easy to picture what was once a bustling military outpost to protect the town of Bozeman from raids by the local Indian tribes. Fort Ellis was established after the death of John Bozeman due to the fear of the Blackfeet tribe. The Gallatin History Museum also has quite a bit of information on Fort Ellis so after you stop there, take a short drive east of town to see where the fort once stood.
Madison Buffalo Jump State Park
The Madison Buffalo Jump State Park is located west of Bozeman along the edge of the Madison River Valley and features a site where for over 2000 years, native people use to drive bison herds over a cliff to supply their people with food, clothing, and shelter. The park includes hiking trails and an interpretive pavilion.
Missouri Headwaters State Park
If you know anything about Lewis and Clark, you are aware that they followed the Missouri River west into Montana and eventually they came to a place where the river split into three separate rivers. This place is the location of Missouri Headwaters State Park, where the Gallatin, Madison, and Jefferson Rivers form the Missouri River. The park includes a campground, hiking trails, interpretive sites, and a picnic area.
We hope that you take the time to enjoy some of Bozeman's history on your visit. At the very least, check out one of these great museums or one of the great walking tours. You may learn a thing or two about early life in Montana.
If you enjoyed this blog, take a look at some of our other related articles:
In our never-ending quest to keep up with all things new in Bozeman, we have been producing content for years and can't possibly update every blog when new businesses open or existing businesses close. Please reference the publish date and do your own due diligence when making plans.