Bozeman Athlete Profile: Erika Flowers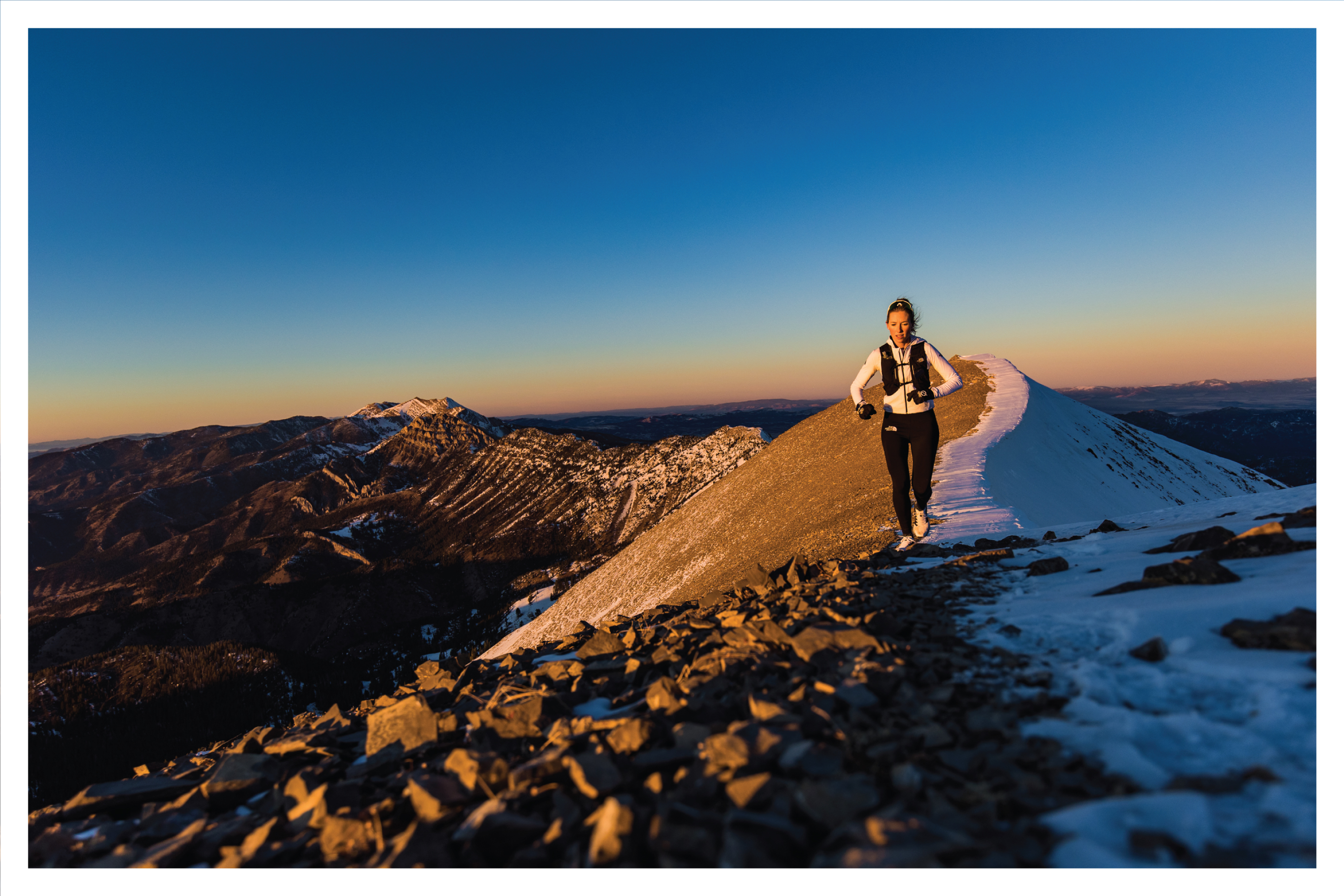 Photo by Arlin Ladue
When Erika Flowers first moved to Bozeman at the age of 10, she felt like a kid in a new town would: insecure and scared. In an attempt to get her integrated into the community in town, Erika's mother signed her up for the local girls' cross country ski team. Amidst the 10 other girls on the team, she met those who would become her best friends. And on Bozeman's groomed, snow-covered trails, she unknowingly found the start of her career.
Now a professional ski racer and trail runner for the North Face team, Erika won several titles collegiately and professionally before making her way back to Bozeman in 2018. Since her return to Montana, she's done a lot of reflecting on what makes Bozeman a great place to be for an athlete, as both a child and as an adult.
Growing Up in Bozeman's Outdoors
"Growing up, we spent most of our time outside," Erika said. "There are so many natural outlets for activity here."
When she wasn't skiing, she was playing soccer, running cross country, or spending time out on the rivers. Her dad worked for Montana Fish, Wildlife & Parks, so fishing trips were common, and Erika shot her first antelope when she was 12. But as she saw some of her teammates advancing to events like the Junior Olympics, she knew wanted to dedicate more time to skiing. In the 8th grade, she drafted her very first training plan, and her determination began to pay off. The next year, she made the Junior Olympics and soon after began traveling to international competitions.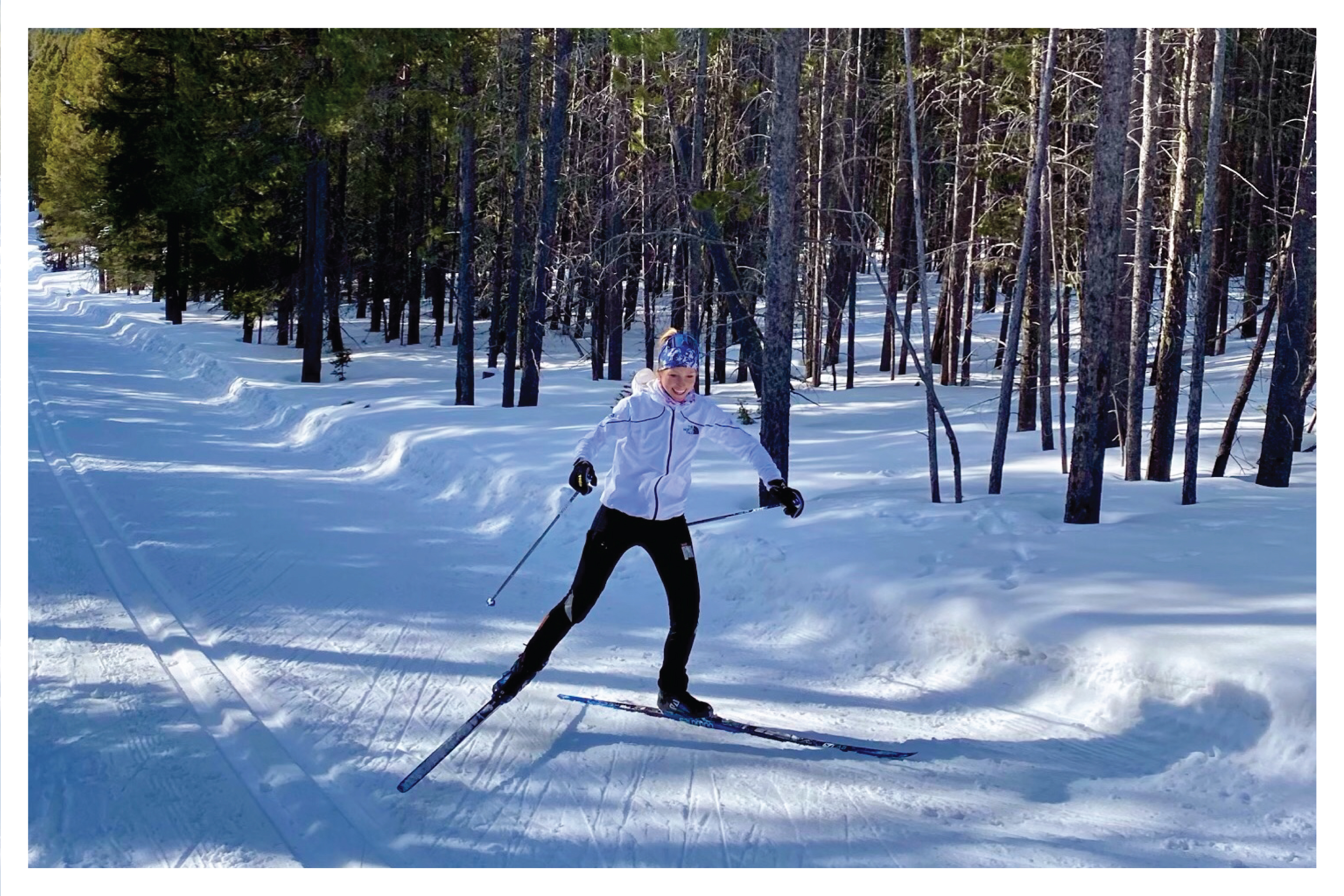 Sights on Professional Skiing
When graduation day came, she went on to join the Nordic ski team at Dartmouth College, earning 3X All-American honors at the DI NCAA level. After spending her college years skiing on the east coast, she had her sights set on medical school. In preparation, she went on a volunteer trip to Guatemala to work in a health clinic, but her experience was different than she expected.
"I found myself thinking about skiing the whole time, wanting to train," Erika said. "I realized I really loved the sport and wanted to continue it after college. I knew that this was the only time in my life I could do it."
In 2012, she joined the SMS T2 Elite Racing Team in Stratton, Vermont, not far from where she went to college. There, she spent 6 years as a full-time professional athlete. She would train for four months of the year, then travel and race all over the world the rest of the year, ultimately reaching for a spot on the US Olympic team. But after the Olympic cycle came to a close in 2016, Erika realized she was moving toward the end of her career and began looking at what was beyond it.
"I loved racing and traveling the world, but I missed having a home and a community," she said.
She also missed Bozeman. She missed the easy access to trails, and being a 5-minute drive from the Bridger Range, where she could run without seeing a soul. So she convinced her husband to move back west with her. She also transitioned from full-time training to a full-time job at Bozeman-based Profitable Ideas Exchange. But she didn't let her new work schedule halt her training and athletic goals.
Returning to Her Bozeman Home
After moving back to Bozeman, less than a year after finishing full-time ski training, Erika won the 50-kilometer mountain running race at Big Sky Resort, called The Rut. After her win, The North Face approached her about joining their trail running team, and she gladly accepted.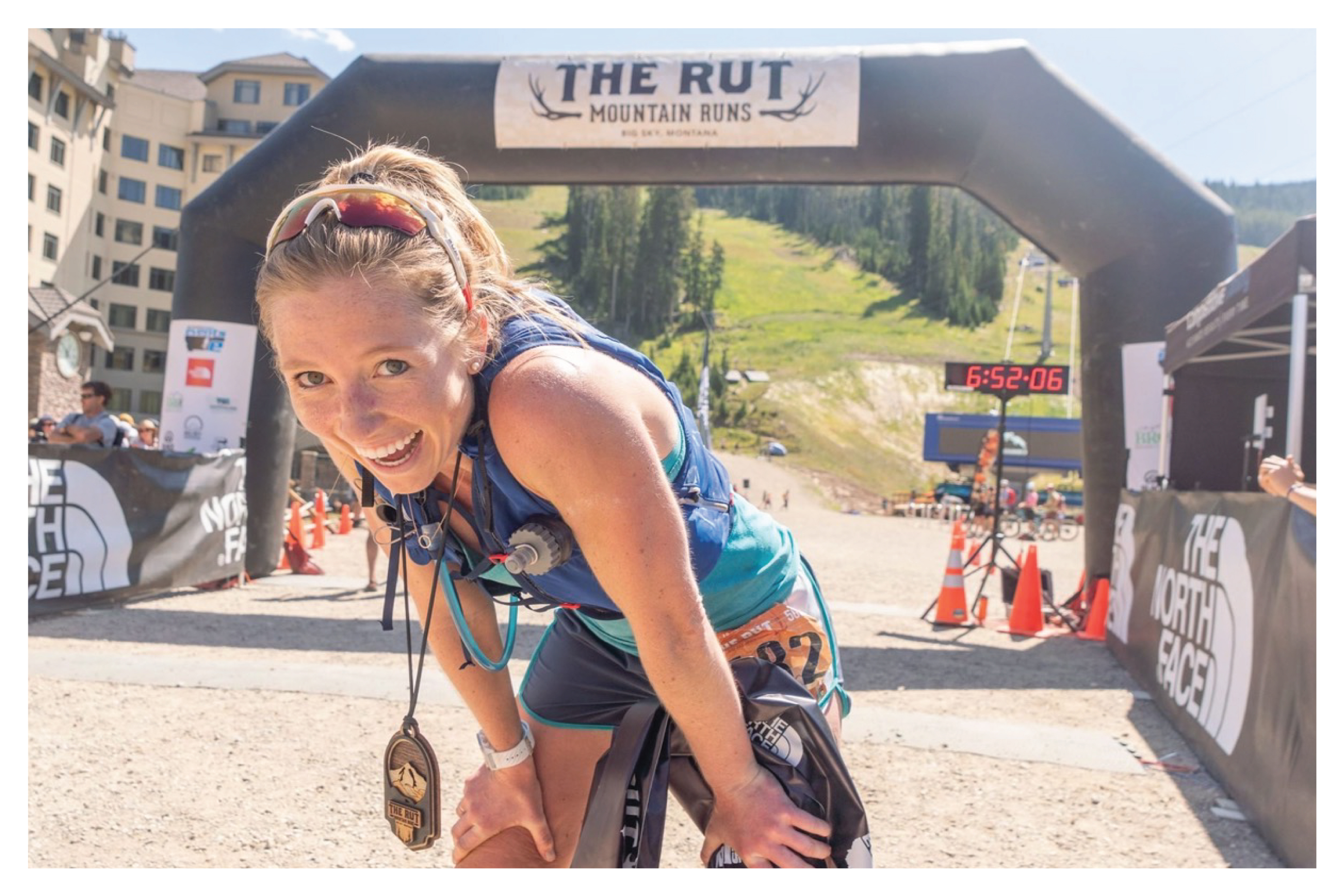 Now, her life is a balance of skiing, running and working. She savors her early morning runs on the South Cottonwood trail followed by pastries at Wild Crumb, and skiing at Hyalite before drinking a beer and taking in views at MAP Brewing. She's rejoined her community here in Bozeman, and added to it in exciting ways as well.
"I love that in Bozeman, whenever you want to get outside, there's always somewhere to go and someone who wants to do it with you," Erika said.
In addition to skiing with her grade school teammates and her younger sister, she's found a strong group of female distance runners who are always up for new challenges – like the marathon run she did from Bozeman to Yellowstone National Park over a few days last summer.
Most of all, Erika's grateful for the work-life-training balance she's found here in Bozeman, with a job that allows her the flexibility to train regularly and travel to races. And while she waits for races to become possible again since the COVID-19 pandemic, she's attending local time trials, skiing the loop up at Sunset Hills and dreaming of her first big trail running race in Europe.
If you enjoyed this blog, take a look at some of our other related articles: