Early Season Hikes in Yellowstone National Park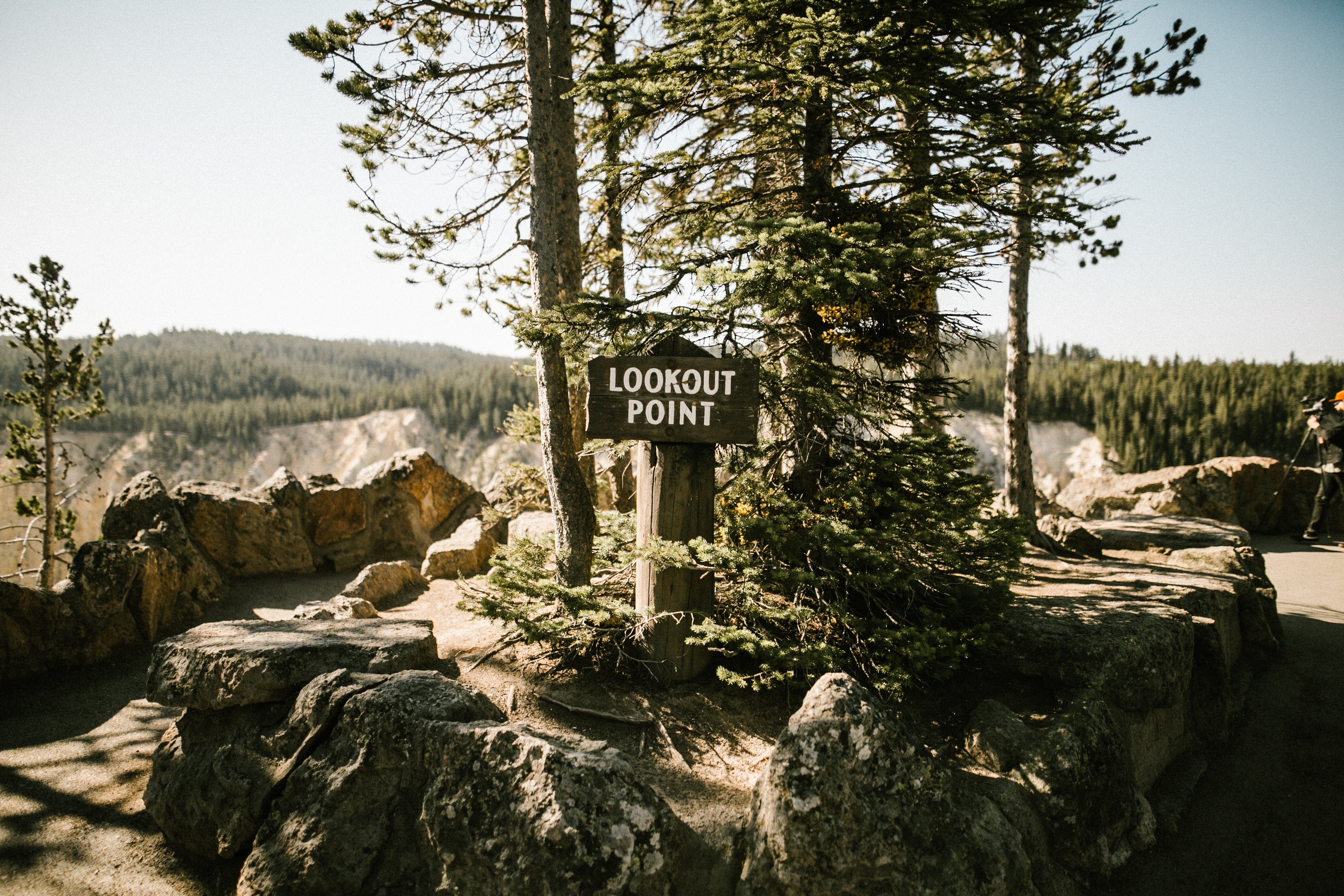 It's called Cabin Fever, and by the time spring comes, most people are ready to get outside and get rid of it. After a long winter, hiking in Yellowstone National Park is the perfect remedy. So if you are ready to shake the winter blues then these hikes in Yellowstone might be just what the doctor ordered.
Bozeman sits between two of the entrances to the park, making it easy to do more than one hike during your stay. These early season trails each boast something unique, from hot springs to waterfowl, all with spectacular scenery. This time of year is perfect for hiking since the park is less crowded. Keep your eye out for baby wildlife, but don't get too close! The gateway towns around the park all have a variety of dining options; plan a nice meal around your hike to round out the excursion.

Boiling River

While the river doesn't actually boil, it's a fitting name for the natural hot spring located in the Gardner River. The run off from Mammoth Hot Springs flows into the river, mixing with the cold water to create the perfect soaking temperature. This area has evidence of Native American hunting and fishing camps and its pretty easy to see why.
The trailhead is located just past the Northwest Entrance at Gardiner and is an easy, 1 mile out and back. The trail is open mid-April through October, but is sometimes closed during the spring run-off. Soaking is allowed from 10am-6pm.

Interesting fact: The hiking trail lies smack on the 45th Parallel, halfway between the North Pole and the equator.

Eats:

Gardiner, MT is full of coffee shops and bakeries, saloons, and both casual and fine dining. Start your morning here, or drop by for lunch or dinner after your soak. Dining in Gardiner.

Located within the park, just past the Boiling River, Mammoth Hot Springs has two options; the Mammoth Hotel Dining Room, a Certified Green Restaurant using locally sourced food whenever possible and the Mammoth Grill, perfect for quick burgers, sandwiches and ice cream. Dining in Mammoth Hot Springs.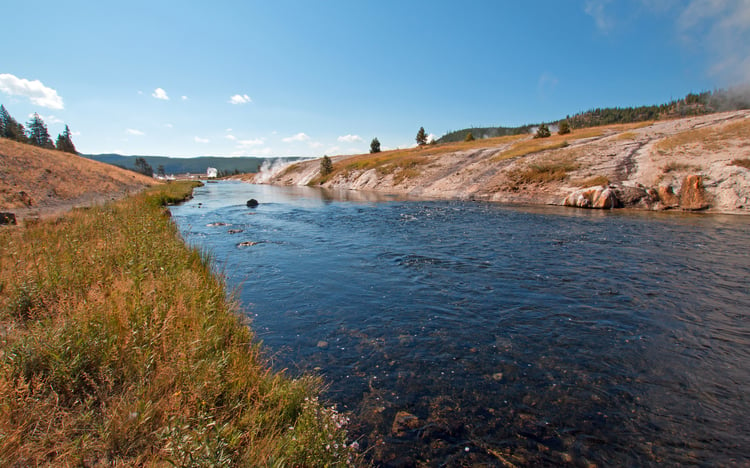 Garnet Hill
Named for the small garnets decorating the area, this spot was considered a crossroads of Native Americans, trappers and explorers. For the fly fishers in the group, pack your rod, there are a number of nice fishing holes along the beautiful Yellowstone River. Bring your camera, the wildflowers here are amazing. The fishing season in Yellowstone opens Memorial Day weekend.
The closest entrance is the Northeast Entrance outside of Cooke City, but from Bozeman, you'll enter through Gardiner and continue on Highway 212 to the trailhead. This is a longer hike, so if you have the time, you may want to consider an overnight in Cooke City.

The trail is a moderately difficult, 8.4 mile loop, open May through September.

Eats:

Cooke City, MT. You won't find chain restaurants in this quaint mountain town. Instead, you'll be pleasantly surprised at the variety and quality of food. If you aren't planning an overnight, grab breakfast or a box lunch and hit the trail. If you are staying, get ready for some home cooked deliciousness. Dining in Cooke City.
Harlequin Lake
This hidden lake close to the highway is perfect for birders and hikers. You'll find many species of waterfowl at the lake and the gentle uphill trail is pleasantly relaxing.
Located just past the west entrance in West Yellowstone, MT, it's an easy one mile out and back, giving you time to complete the hike and still explore the town. From the entrance, the trailhead is 12.3 miles located at the Madison Plateau Parking Lot.
Eats:

West Yellowstone, MT is full of casual family-friendly dining, with everything from bison burgers to BBQ. That said you'll still find restaurants serving regional dishes and local ingredients. Or stock up on deli and boxed lunches to take as a picnic. Dining in West Yellowstone
Be prepared for changing weather, it can go from sunny skies to huge storms within the same day. Pack layers of clothing, food, water and emergency supplies. Check trail conditions and bear activity with the Ranger Stations or Visitor Centers before heading out. Always keep your distance from wildlife; 100 yards from bears and wolves, and 25 yards for all others, including birds. Carry bear spray and make loud noises to alert animals. Day hiking in Yellowstone National Park.

If you enjoyed this blog, take a look at some of our other related articles:
In our never-ending quest to keep up with all things new in Bozeman, we have been producing content for years and can't possibly update every blog when new businesses open or existing businesses close. Please reference the publish date and do your own due diligence when making plans.