Huckleberry Hunting in Montana
You'll likely get an elusive answer if you ask a Montanan about huckleberries. It's not that we're ambivalent about them; quite the opposite, we adore them! So much so that huckleberry picking is somewhat of a competitive endeavor, and once you find a patch, you keep that information to yourself. (Don't worry, we'll give you some general guidance, but searching for them is half the fun!)
What Are Huckleberries?
Huckleberries are similar to blueberries but are generally smaller and more tart. They are related to blueberries and cranberries and grow in the underbrush of forests, mountains, and along lakes and streams at higher elevations. Like mushrooms, they grow well in burned areas (but will not produce the year following a burn.) Native Americans have used huckleberries in their traditional medicine for centuries. Some tribes would enhance their crops by burning their annual picking grounds. Today, some traditional picking grounds on National Forests are reserved for tribal use, so check with your local ranger station before heading out.
There are seven species of huckleberries in Montana, ranging from smaller pea-sized, lighter red berries to deep purple fat ones, with no significant scientific evidence of where you find each. Although people have tried to cultivate the berries commercially, they have not been successful, and the most prolific bushes are still found in the wild.
When Are They Ripe?
Berries are generally ripe from mid-July to mid-September, but watch for them early in the season, or they may be all picked before you get to them! Picking is not for the impatient. These little berries take a while, and while some people use a rake for berry picking, it often damages the berries and takes off more leaves than the berries. Therefore, most seasoned pickers prefer to pick each one individually. Although you are generally under some forest cover, it's best to go in the early morning or evening when temperatures are cooler. Bring a container to keep them from getting squished, and plan to spend about an hour gathering approximately a pint of berries.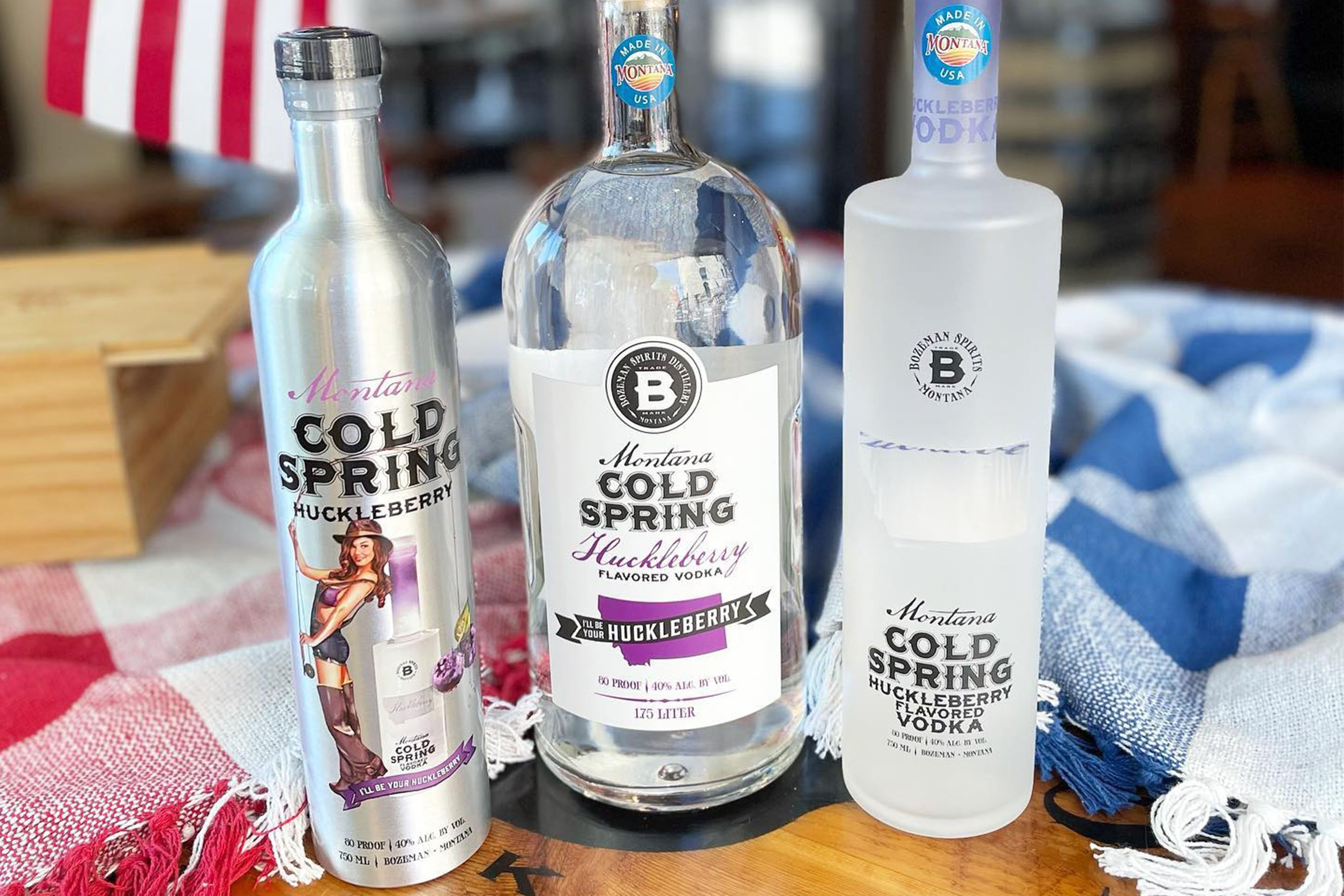 Photo courtesy of Bozeman Spirits Distillery
What Can You Do with Huckleberries?
The berries need to be eaten soon or frozen immediately after for long-term storage. They are lovely in muffins, milkshakes, jams, tea, and even beer! We love the Bozeman Spirit's Vodka, Wilcoxin's Huckleberry Ice Cream, the huckleberry pancakes at Copper Horse Restaurant in the Bozeman Yellowstone International Airport, and the Twisted Karma, huckleberry sour, at Mountains Walking Brewery & Pub.
Remember that other animals enjoy these berries as much as we do, particularly bears. So always carry bear spray, know how to use it, and make a lot of noise while you're out.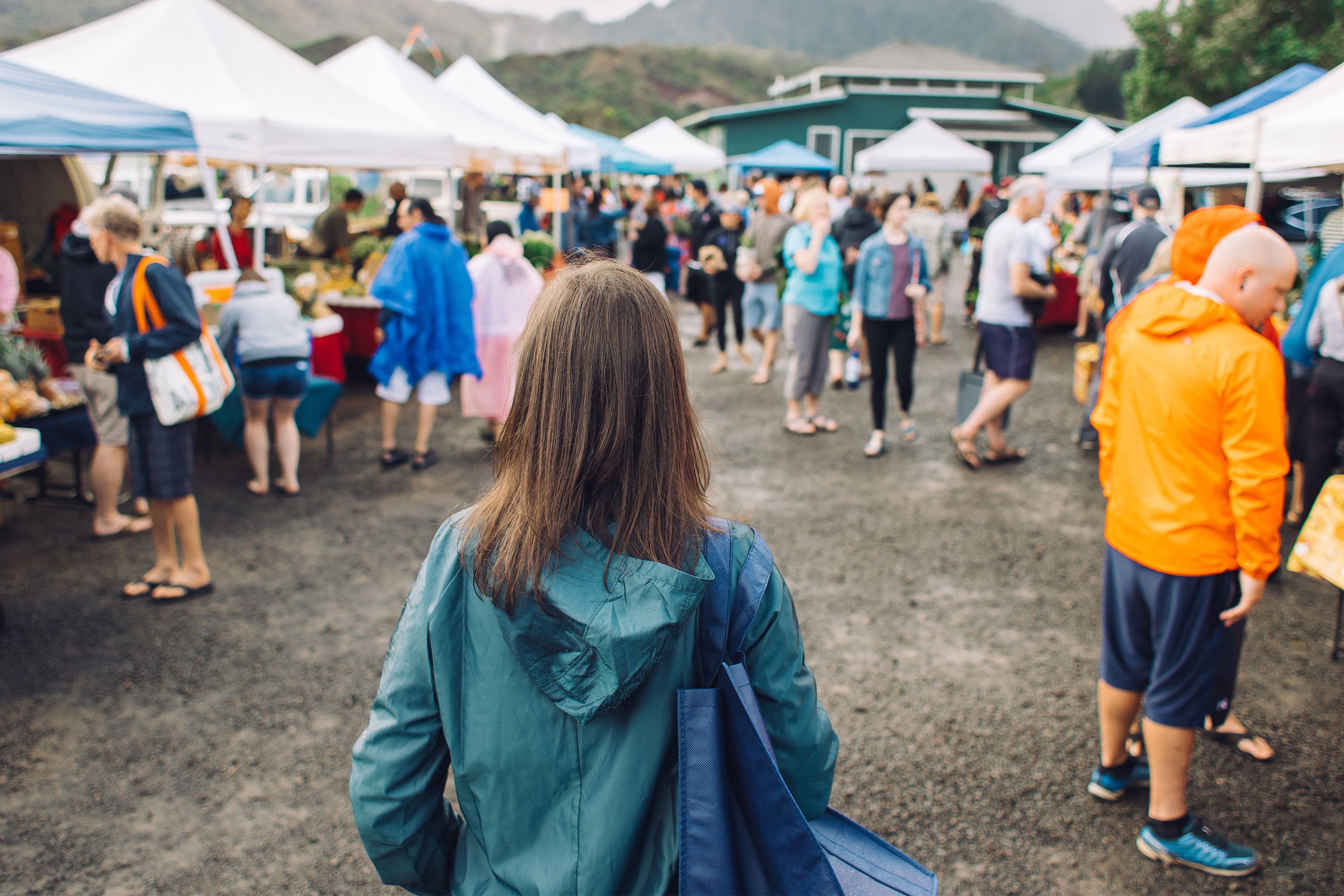 Can You Buy Huckleberries?
You can sometimes find huckleberries for sale at Farmer's Markets, or roadside stands, particularly up north near Glacier National Park. (Don't be alarmed, these little nuggets draw a pretty penny.) Near Bozeman, you can find a whole huckleberry product line at Chalet Market in Belgrade (they'll even create a gift box for you if you're looking for souvenirs!) And Montana Gift Corral, located downtown Bozeman, in the Bozeman airport, Gallatin Valley Mall, Lewis and Clark Caverns State Park, and Bozeman Walmart. Huckleberry items go far beyond food; they are now a part of candles, lotions, and lip balms.
But for an experience you won't forget, grab a hat, some sunscreen, water, and a container, and hit the trails. Happy huckleberry hunting!
If you enjoyed this blog, take a look at some of our other related articles at Bozemancvb.com:
In our never-ending quest to keep up with all things new in Bozeman, we have been producing content for years and can't possibly update every blog when new businesses open or existing businesses close. Please reference the publish date and do your own due diligence when making plans.