New Hotels in Bozeman and the Surrounding Area
As both population and visitation to Bozeman continue to grow, accommodations have followed. New and remodeled hotels from well-known brands to locally owned-and-operated motels are popping up across town, with more on the way. The options are fantastic; from business to family to leisure travel, you'll find several options in various locales.
Recently Opened
Opened in April of 2021, the Residence Inn is perfect for those who want to make Bozeman their home base and explore the area. These modern suites have fully equipped kitchens and spacious living spaces with access to several streaming services, including Netflix, Hulu, and YouTube. In addition, the Sapphire Bar and Restaurant offers wine beer, local craft beer, and small plates such as salad, flatbread, and dessert. Located on East Main Street, this pet-friendly hotel is across from Lindley Park and just blocks from the heart of downtown.
Opened in March of 2020, this historical landmark is now Bozeman's first and only 4-star hotel. With four distinct social places, Fielding's Restaurant, Sky Shed, Tune Up, and the Armory Music Hall, you don't even need to leave the hotel. The original landmark Armory, designed by Bozeman Architect Fred Fielding Willson in 1941, was once home to the Bozeman National Guard. Today, and has been incorporated into the architecture. The hotel carries through the original Art Deco design, resulting in a ruggedly handsome and tastefully modern feel.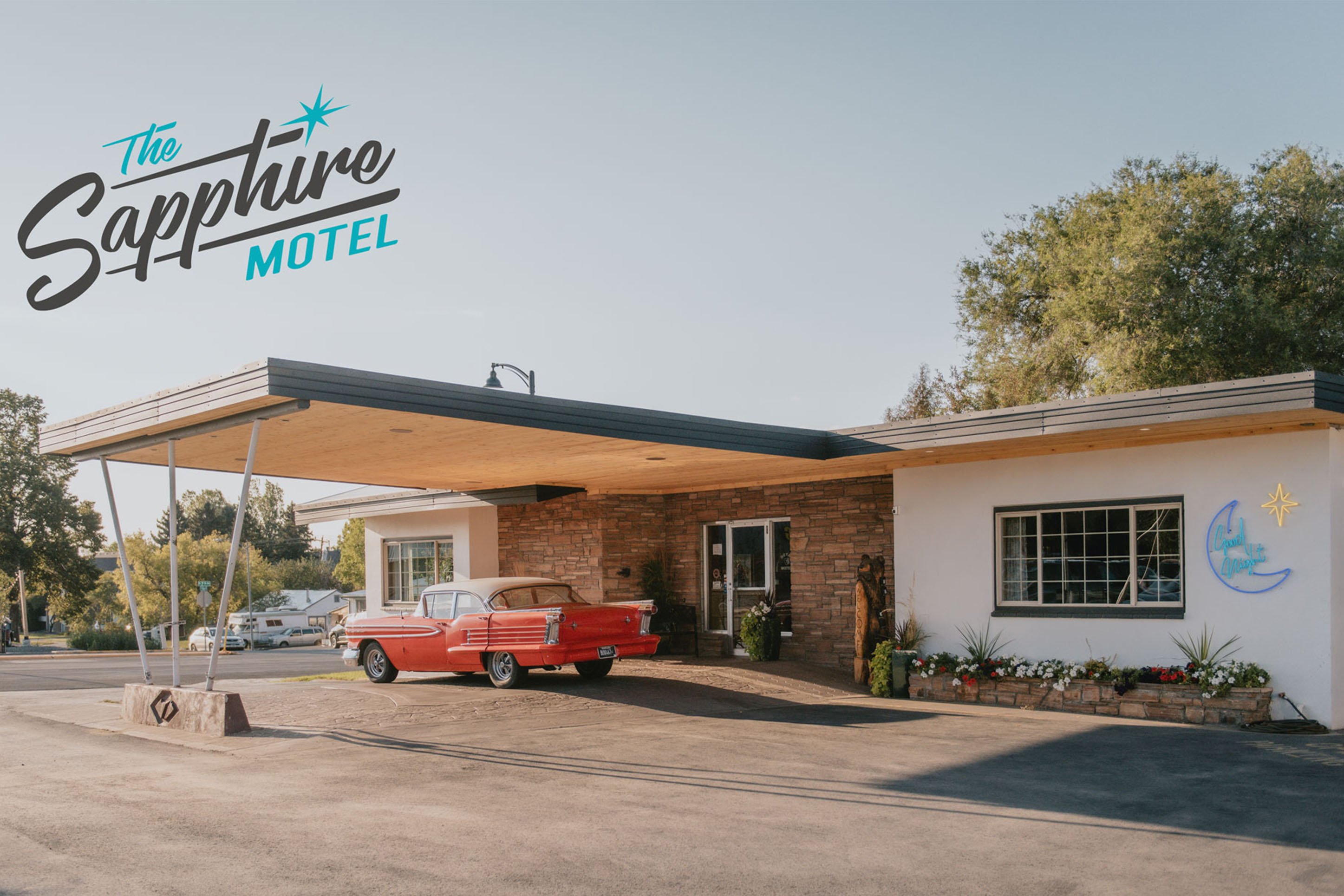 Since the 1940s, this motor inn has provided travelers with a drive-up, affordable option for one of their favorite pastimes, road tripping. The family-owned and newly remodeled motel have the original private entrances and front door parking, with family or group rooms available. Some rooms have kitchenettes for longer-term stays. Brothers, Owner and General Manager Shiloh & Jacob Klatt say, "Motor Inns are an important part of American history, born out of our fascination with the automobile and American's love for the open road. Our goal is to allow our guests to experience a small piece of that history and to do our part to preserve Bozeman's original culture."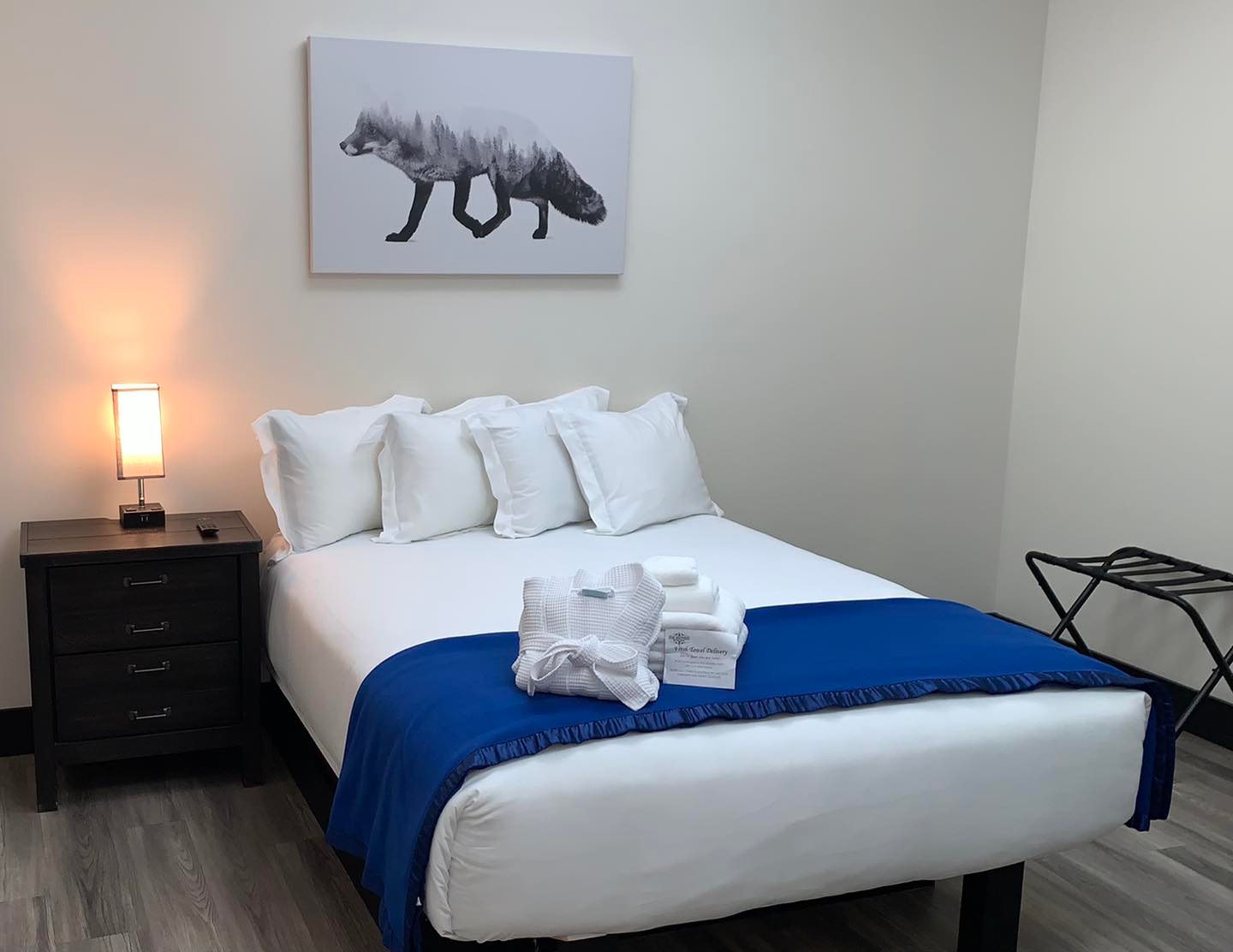 A sleek, modern, and minimalist alternative, Outpost Montana is a 14-room Micro Hotel that is comfortable and affordable. The closest hotel to Bozeman Yellowstone International Airport, and the only hotel in downtown Belgrade, is an excellent option for those with early or late flights. Self-check-in makes the process easy, no matter when you arrive or depart.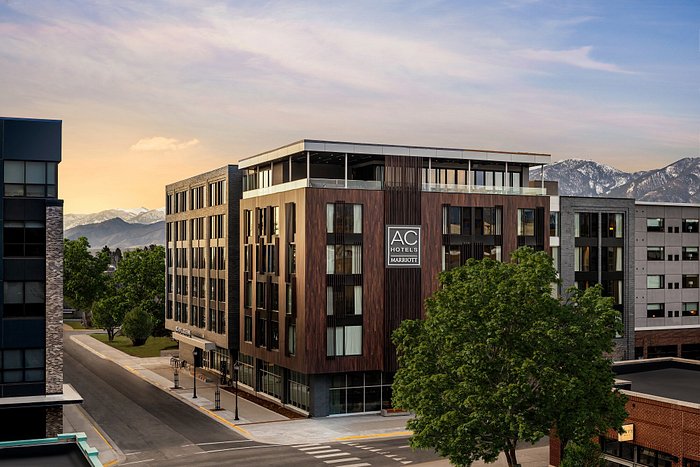 Opened in 2022 in Downtown Bozeman, AC Hotel is tech-centric with modern design and thoughtful service. Food options within the hotel include a healthy, European-inspired breakfast, craft beer and cocktails, tapas, and Neapolitan pizza. The hotel also has 2500 sq feet of flexible meeting and wedding space, with 143 well-appointed rooms. Located just off Main Street, guests can enjoy exploring the downtown restaurants, bars, galleries, and shops, all within walking distance.
Coming Soon
Scheduled to be open in late 2022, EVEN is a mixed-use development adjacent to Bozeman Yellowstone International Airport, with 120 rooms, a well-loved Cork and Kale restaurant, bar, and market, an outdoor courtyard with fire pits, and a best-in-class Athletic Studio. This hotel is excellent for wellness-minded travelers looking to keep their daily routine while on the road. In addition, business travelers can take advantage of their lounge areas and meeting rooms.
Other hotels in various stages of planning or construction Embassy Suites on Baxter Lane, Hampton Inn, and Suites on Main Street, Hyatt Place Hotel (or a similar brand) on West Main Street near Huffine and Fowler Avenues, and the former Holiday Inn, now Three Rivers Hotel will be demolished in 2022 with a new Holiday Inn with two towers replacing it. There are currently two other hotels looking at building on Baxter Lane and a lot of interest for a hotel in Four Corners, so the trend doesn't look to be slowing any time soon!
If you enjoyed this blog, take a look at some of our other related articles:
In our never-ending quest to keep up with all things new in Bozeman, we have been producing content for years and can't possibly update every blog when new businesses open or existing businesses close. Please reference the publish date and do your own due diligence when making plans.