Spring Events in Bozeman, Montana
While Bozeman is never short on fun events, once the weather warms and the days get longer, you'll see more and more people out and about, gathering for live performances, fun runs, and unique shopping opportunities. We've compiled a list of some prominent events, but don't forget to watch the local schedules for open Mic nights, local bands, and other events by your favorite local businesses and venues!
G. Love and Special Sauce
March 21, 2023
Live music is back at the Rialto, with G. Love and Special Sauce kicking off the spring concerts. The Rialto is also available for private events, with an upstairs event space, including a catering kitchen and bar.
Ani DiFranco with special guest Pieta Brown
March 22, 2023
Consider a feminist icon; Grammy winner Ani DiFranco was one of the first artists to create her own record label in 1990. Known for her folk singing, DiFranco also embraces punk, funk, hip-hop, jazz, soul, and electronica. The ELM brings live music to Bozeman weekly with regular sold-out shows, so watch the schedule!
Living
March 22, 2023
Oscar-nominated Actor Bill Nighy stars in Living, the story of an ordinary man, reduced by years of oppressive office routine to a shadow existence, who, at the eleventh hour, makes a supreme effort to turn his dull life into something wonderful.
Jeremiah Coughlan, March 24, 2023
Nina G and Mean Dave, March 31, 2023
Enjoy Friday night stand up at Last Best Comedy. Plus, watch the schedule for weekly open mic nights, improv, and comedy classes!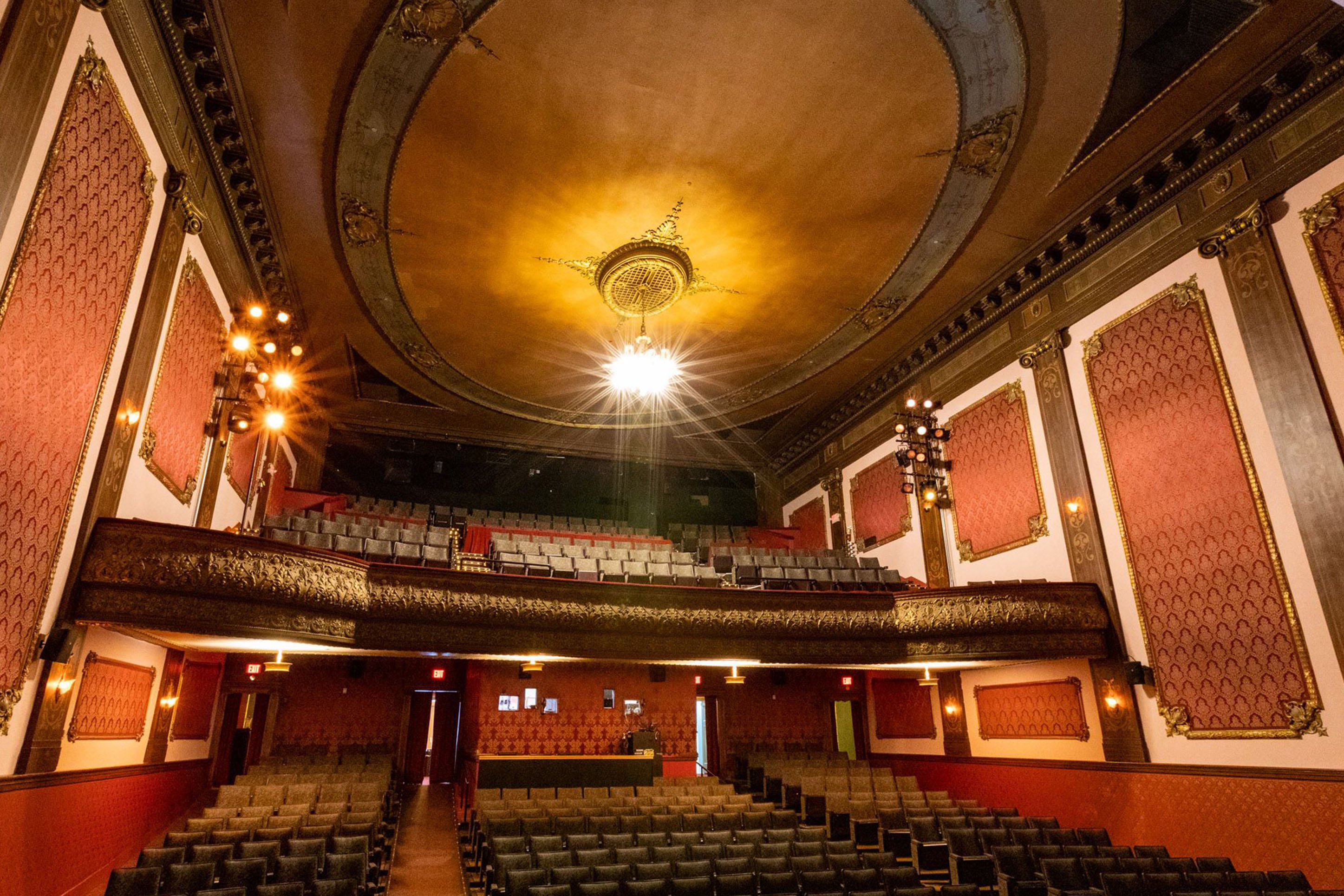 Gary Gulman, Born on Third Base
March 24, 2023
Comedian Gary Gulman, recognized by the New York Times as one of the country's strongest comedians, brings his show, Born on Third Base, to the Ellen Theatre. His recent universally acclaimed HBO show, The Great Depresh, is an equally hilarious and inspiring tour de force look at mental illness.
Winter Farmers' Market
March 25, April 15 and 29, May 13 and 27, 2023
Featuring 30 vendors each week selling an array of farm products, you'll find greens, vegetables, meat & fish, cheese & eggs, artisan bread & baked goods, fermented vegetables & blended teas, beeswax candles & honey, spices & syrups, jams and preserves, grains and oils, yarn and wool, soaps and salves, ethically sourced coffee, hot breakfast, live music, and much more.
March 31-April 1, 2023
Experience the beauty of Native culture with drumming, dancing, singing, handmade goods, and Native dress. Free admission.
April 13-16, 2023
Come watch talented and aspiring cowboys and cowgirls compete against nine other schools from Montana and Wyoming in all the traditional rodeo events. It's western entertainment at its finest!
April 28, 2023
Trevor Noah, the most successful comedian in Africa and former host of the Emmy® Award-winning "The Daily Show" on Comedy Central, brings his standup tour to Bozeman. Noah has written, produced, and starred in 11 comedy specials, including his most recent, "Trevor Noah: Son of Patricia," on Netflix, and his book, "Born a Crime: Stories from a South African Childhood," is a New York Times bestseller.
April 29, 2023
Dunham and his characters bring their much-loved performances back on the road after a pandemic pause. Dunham has been named Billboard's Top Comedy Tour three years in a row, cited by Forbes as the third highest-paid comedian behind Jerry Seinfeld and Chris Rock, and has been profiled in virtually every publication, platform, and late-night variety show.
May 20, 2023
Broadway in Bozeman brings Cats to Bozeman. The record-breaking musical spectacular has captivated audiences in over 30 countries and 15 languages and now has new sound design, direction, and choreography for a new generation.
May 5-6, 2023
Enjoy shopping a curated collection of over 195+ skilled artisans and non-profits. There is something for everyone, from affordable, functional art to heirloom fine art pieces, with plenty of room to shop!
If you enjoyed this blog, take a look at some of our other related articles:
In our never-ending quest to keep up with all things new in Bozeman, we have been producing content for years and can't possibly update every blog when new businesses open or existing businesses close. Please reference the publish date and do your own due diligence when making plans.