Where to Go Ziplining Around Bozeman Montana
Taking a ride on a zip line is an exciting way to experience the world with a bird's-eye view and see the beauty of Bozeman from a new perspective. Whether you are a beginner who wants to experience zip lining for the first time or you consider yourself a zipping expert, check out these options for zip lining around Bozeman.
Big Sky Resort Zipline Tours
Big Sky Resort Zipline Tours offers two options for guests, the Nature or Adventure Ziplines.
The first tour offered is the Adventure Zipline which is designed for speed. Guests enjoy the scenic views of Lone Mountain and the Spanish Peaks of the Madison Range while they ride up to the zip lines on a chair lift. Once at the top, four zip lines will be waiting for you and your group with one being the Twin Zipline which lets you and a partner zip line together through the scenery. Each tour can take up to three hours.
The other option is the Nature Zipline. You'll start the tour with a 10-minute nature walk up Moose Tracks Trail with two zip lines waiting at the top. Both lines crisscross Moose Tracks Gully and finish toward the bottom of Moose tracks. This tour takes around an hour.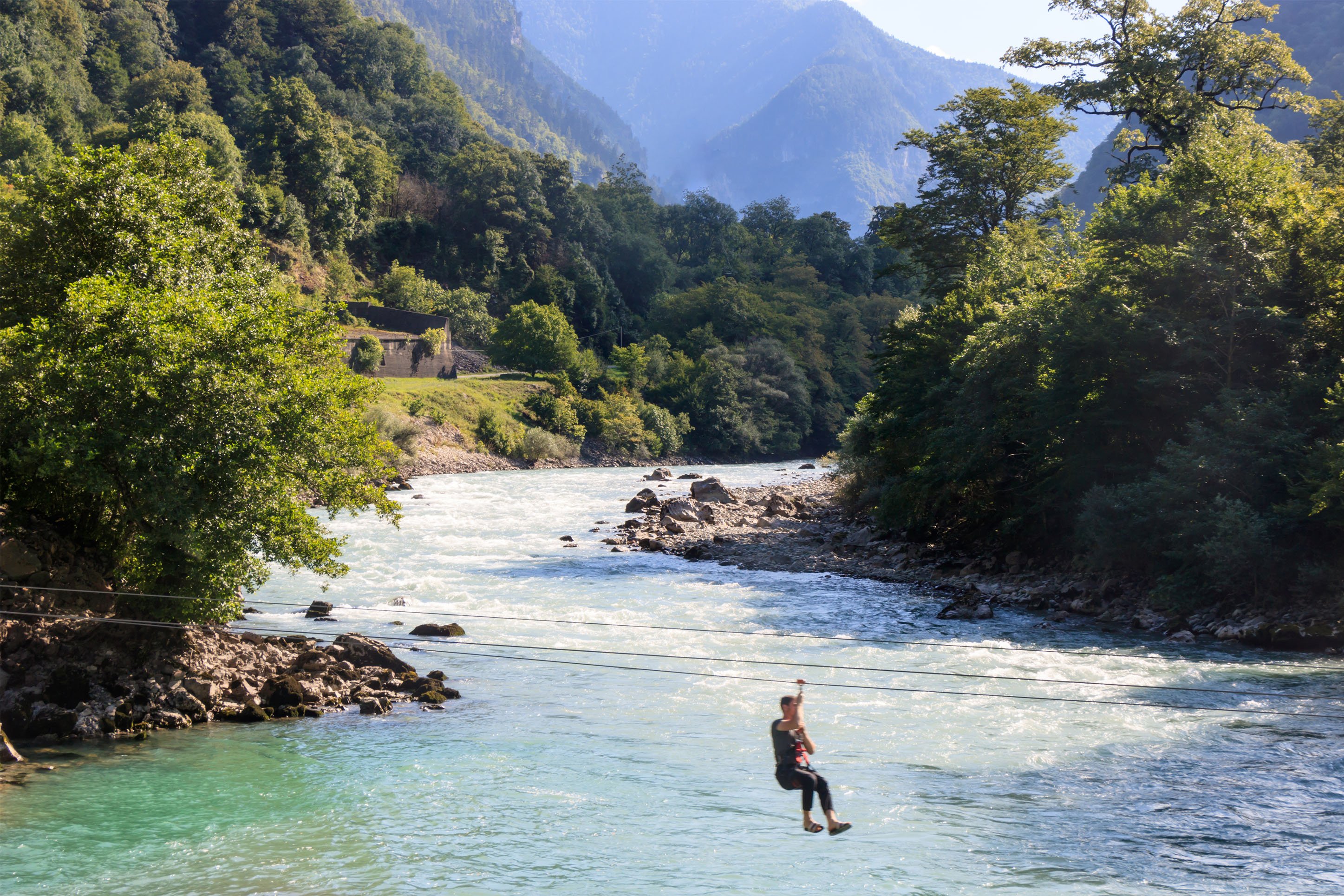 Yellowstone Zipline and Canopy Tours
Yellowstone Zipline has two locations with one being located between Bozeman and Big Sky in Gallatin Canyon. The second location is in Gardiner, near the North entrance to Yellowstone. At the Gallatin Canyon location, guests can choose between three zip line tours.
The first option is their Gallatin River Classic Zipline Tour. This tour is a great beginner option, you'll ascend sky bridges to a tree platform that's 50 feet up. On your way back down, you'll zip over the unique ecosystem filled with Douglas Firs, Yellowstone Sage, and Juniper and soar over the Gallatin River. This trip takes 1.5 to 2 hours with three zips, three sky bridges, and one ladder.
The second option is the Gallatin River Super Zipline Tour. This tour includes all of the fun thrills that the Classic options offer with some added adventure elements. In total, there are six zip lines, six sky bridges, and two ladders. It is a dynamic experience for challenge and thrill seekers, this trip will take 3 to 3.5 hours.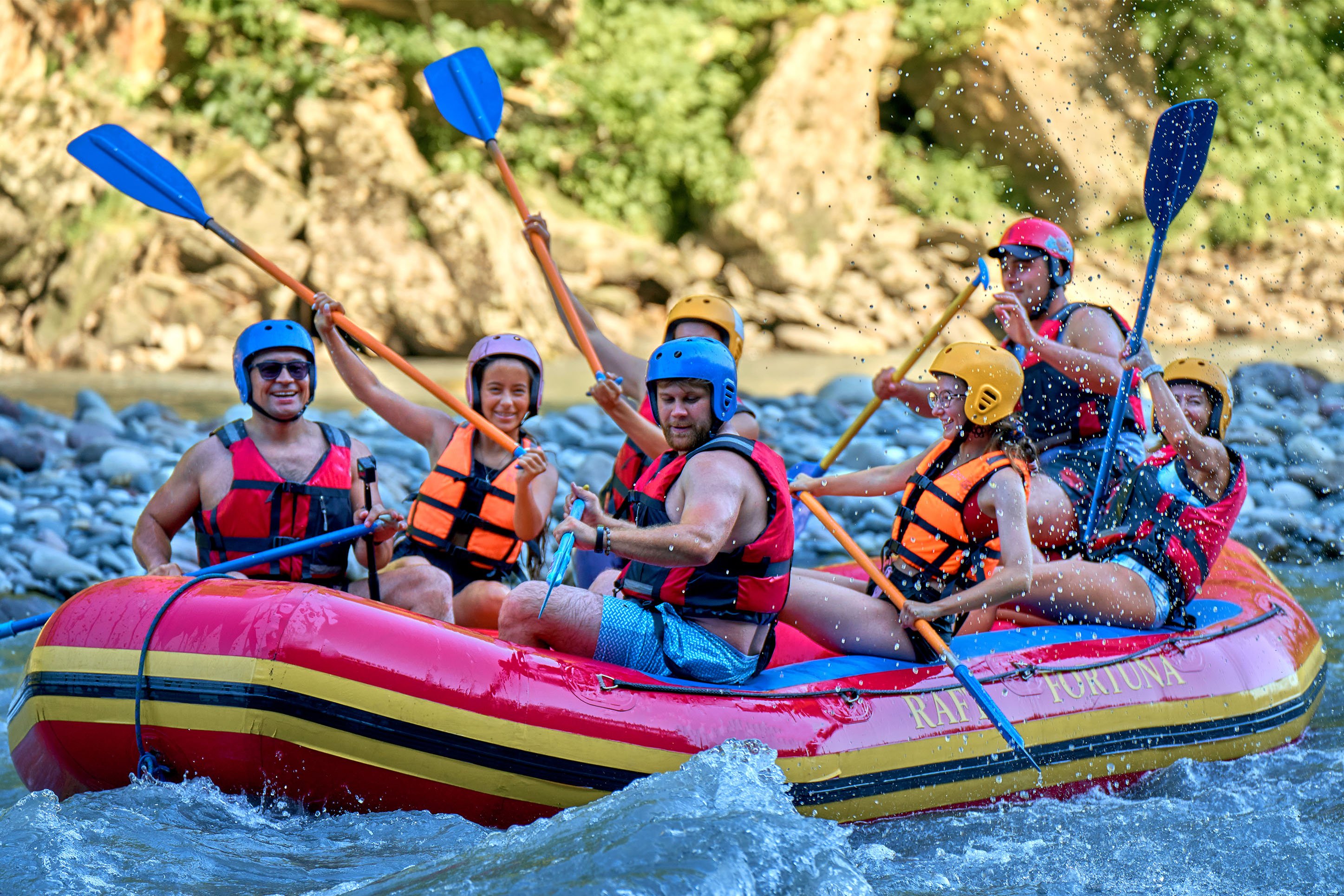 Montana Whitewater Rafting & ZipLine Co.
Montana Whitewater & ZipLine also has multiple rafting locations, but their zipline tour is only available in Gallatin Canyon. There are two different ziplines with a flurry of combinations for a half-day or full-day adventure, depending on your interests.
The Gallatin Classic Zipline allows you to build confidence by climbing two sky bridges through the trees to reach your first zip where you will soar over the Gallatin River twice through three zips and four adventure elements. This trip takes around two hours to complete.
The Gallatin Super Zipline is designed for thrill seekers. This trip takes you through six zips and eight adventure elements as you soar over the Gallatin River, wildflower fields, and past limestone cliffs. This trip takes around three and a half hours.
Thanks to being both a rafting and ziplining company, Montana Whitewater offers additional options that combine your ziplining experience with a raft trip down the Gallatin or learning to fly fish. You can fill your day with adventure at this location!
Not only is zip lining a fun, heart-pounding adrenaline rush but it also offers some stellar views of the sights that the Bozeman area has to offer while bonding with your group in a new and unique way.
If you enjoyed this blog, take a look at some of our other related articles: