Why You Need to Visit Bozeman in the Fall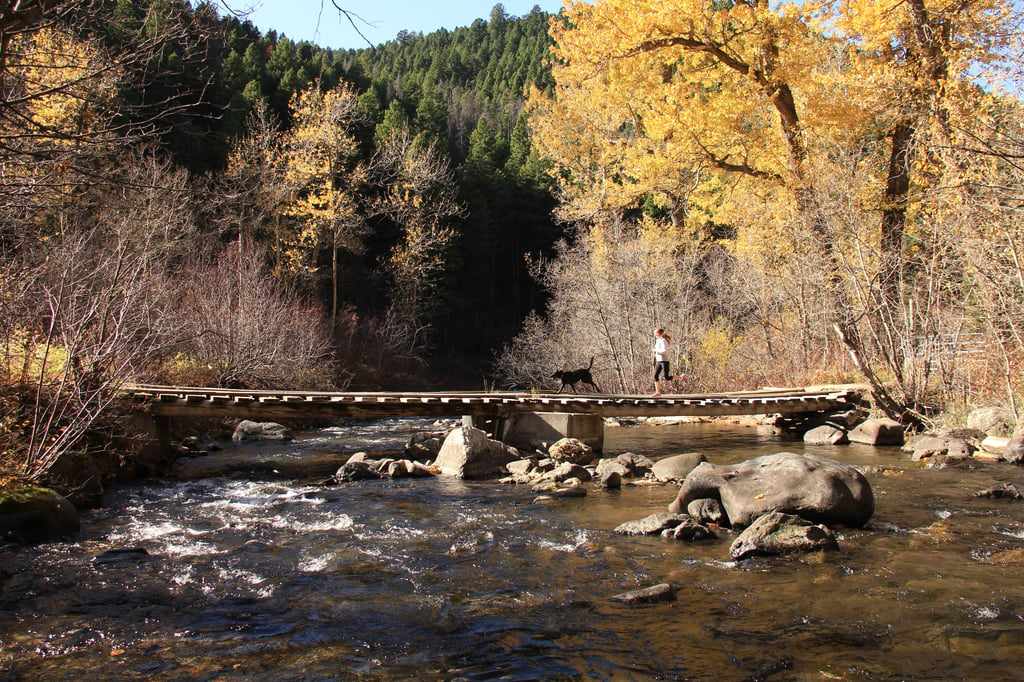 We think any time is a great time to visit Bozeman, but for local residents, fall holds a special place in our hearts. The weather cools, colors explode, and the pace starts to slow. Kids go back to school and a welcomed routine starts replacing summer adventure. If you're planning a visit, here are a few reasons to consider coming in the fall.
The hiking is gorgeous.
Cool temperatures make most any hike pleasant and the colors start to pop. Add to that some dramatic sunrise and sunsets and you'll want to get out as much as possible. There are hikes just outside of town for a quick evening outing, and the days are still long enough for bagging a peak on the weekend.

Yellowstone slows down.
Summer visitors pack the park, and while its great that the area is so well appreciated, it's nice to have some elbow room to explore. Consider taking a guided tour; there is so much more to the Yellowstone ecosystem than meets the eye.

Fishing can be awesome.
Brown trout start spawning in November and generally become active prior to this. Serious fishers consider hunting for these trophy fish one of their favorite past times. Be sure to check in with a local guide to get a feel for when, where and what they're biting on! (Don't forget to pack warm, waterproof clothing, the weather can change in a heartbeat.)

The energy of a college town is at its prime.
(Think, tailgate parties!) When the students go back to school, the energy ramps up. Sporting events, music shows and lectures start filling event calendars. Montana State University draws renown authors, scientists and professors; all who bring inspiration to an already creative and dynamic town.

Cultural events abound.
There is no shortage of fabulous music, theater and entertainment and the schedule ramps up in the fall. Brick Breeden Field House at MSU hosts legendary artists such as Elton John, Bonnie Raitt, Tim McGraw and Faith Hill. Broadway in Bozeman ramps up, the Bozeman Symphony starts it's new season, along with Intermountain Opera.
Of course, none of these activities really go out of season, but if you really want to squeeze some of the juicier experiences out of your trip, there are a lot of benefits to coming in the fall!

If you enjoyed this blog, take a look at some of our other related articles: