Winter Events Around Bozeman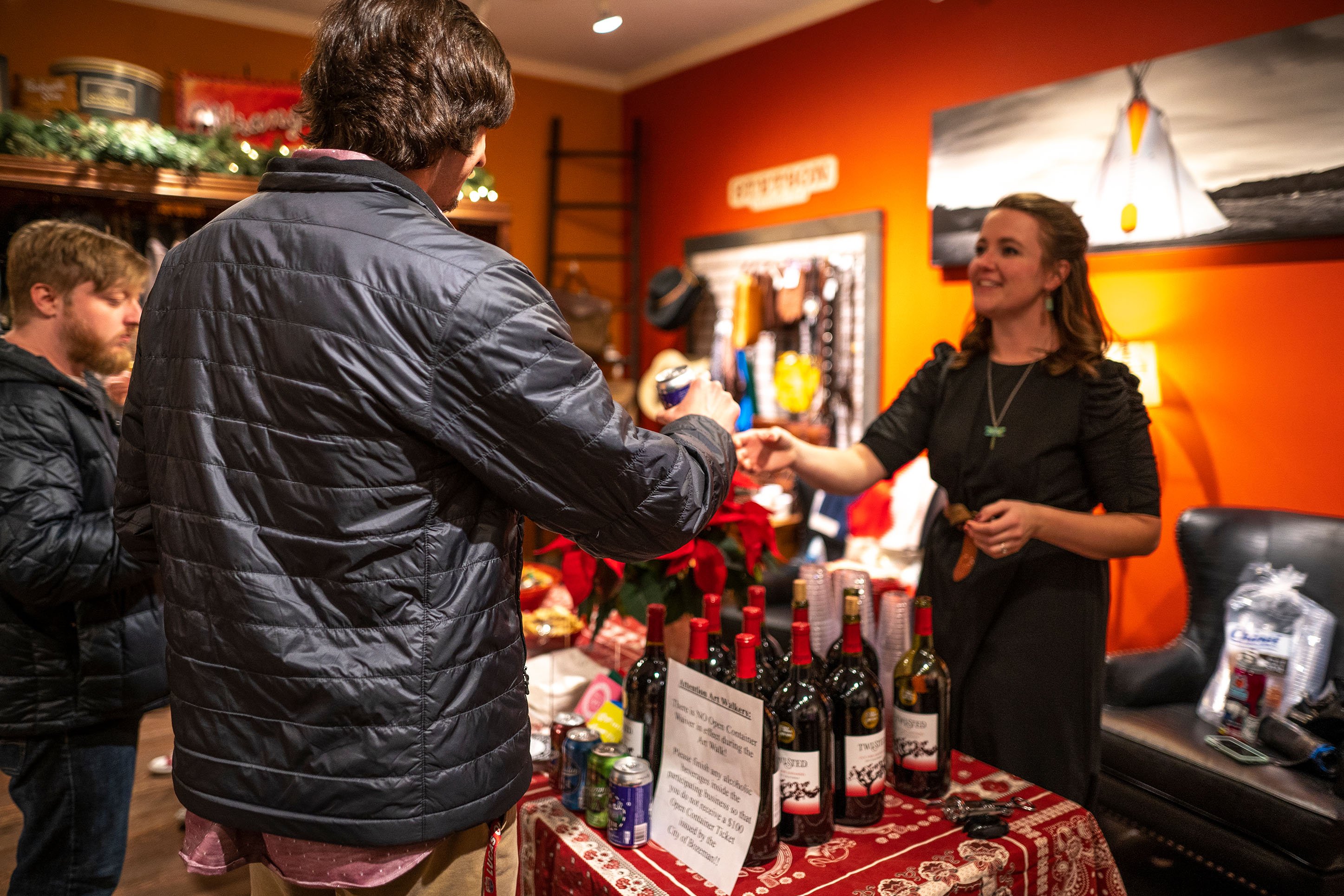 Just because the snow flies, it doesn't mean that Bozeman residents head into hibernation; quite the contrary - as the saying goes, "There's no such thing as bad weather, just bad clothing." And, as plentiful as winter activities are, Bozeman's event schedule is as varied as the population. You'll find outdoor adventures such as the Bozeman Ice Festival, national music headliners like Reggie Watts, and carefully cultivated performances by Bozeman Intermountain Opera, Montana Ballet, and The Bozeman Symphony. So grab your layers, family, and friends, and venture out to enjoy winter events in Bozeman.
Dec 8-11, 2022
Hyalite Canyon, Emerson Cultural Center
Drawing participants from around the country, Bozeman Ice Festival hosts ice climbing clinics, gear demonstrations, dinners, films, and live speakers. Events occur up Hyalite Canyon during the day and at the Emerson Cultural Center in the evening.
Dec 9-10, 2022
Downtown Belgrade, Montana
The Belgrade Festival of Lights kicks off with a lighted park and the truck village, where you can preview the lighted trucks before the convoy. The next day, the holiday market, Jingle Jog 5K, and an Ugly Christmas Outfit Contest take place, along with the highlight of the weekend, the Christmas Convoy, where over 100 trucks, tractors, and trailers, bring their light through seven miles of downtown Belgrade, spreading the Christmas cheer.
Dec 9-11, 2022
Big Sky Town Center
Check out the early season ticket prices and ski and stay specials at Big Sky Resort, and enjoy the holiday with a bit of holiday cheer, mountain style! Ski during the day, peruse the shops in the evening and enjoy the camaraderie of the holiday season.
Dec 9-22, 2022
The Ellen Theatre
Bring the whole family to the historic and gorgeous Ellen Theatre for a whimsical, family-friendly retelling of the Charles Dickens classic. A holiday tradition.
Dec. 17, 31, 2022
Jan 14, 28, 2022
Feb 4, 18, 2022
You'll enjoy more than traditional winter staples at the Bozeman Winter Farmers' Market. Local producers bring greens, baked goods, eggs, meats, mushrooms, cheese, and canned goods to the market throughout the winter.
Jan 28 – April 30, 2023
Museum of the Rockies
Considered one of the greatest artists in the field of comic books, Alex Ross revitalized classic superheroes into works of fine art by illustrating characters like Black Panther, Spider-Man, Iron Man, and more. Learn how he developed into a great illustrator and hear from him first-hand in an exclusive video interview.
Dec 21, 2022
ELM
Internationally renowned musician/comedian/writer/actor Reggie Watts comes to the Elm. Currently the bandleader on CBS's The Late Show with James Corden, Watts blends the line between music and comedy, wowing audiences with performances that are 100% improvised.
Feb 3-5 and 10-12, 2023
Ellen Theatre
Intermountain Opera Bozeman performs Stephen Sondheim and James Lapine's beloved fairy tale montage at the historic Ellen Theatre. Directed by Josh Shaw, Into the Woods explores what happens, for better or for worse, when your wishes come true.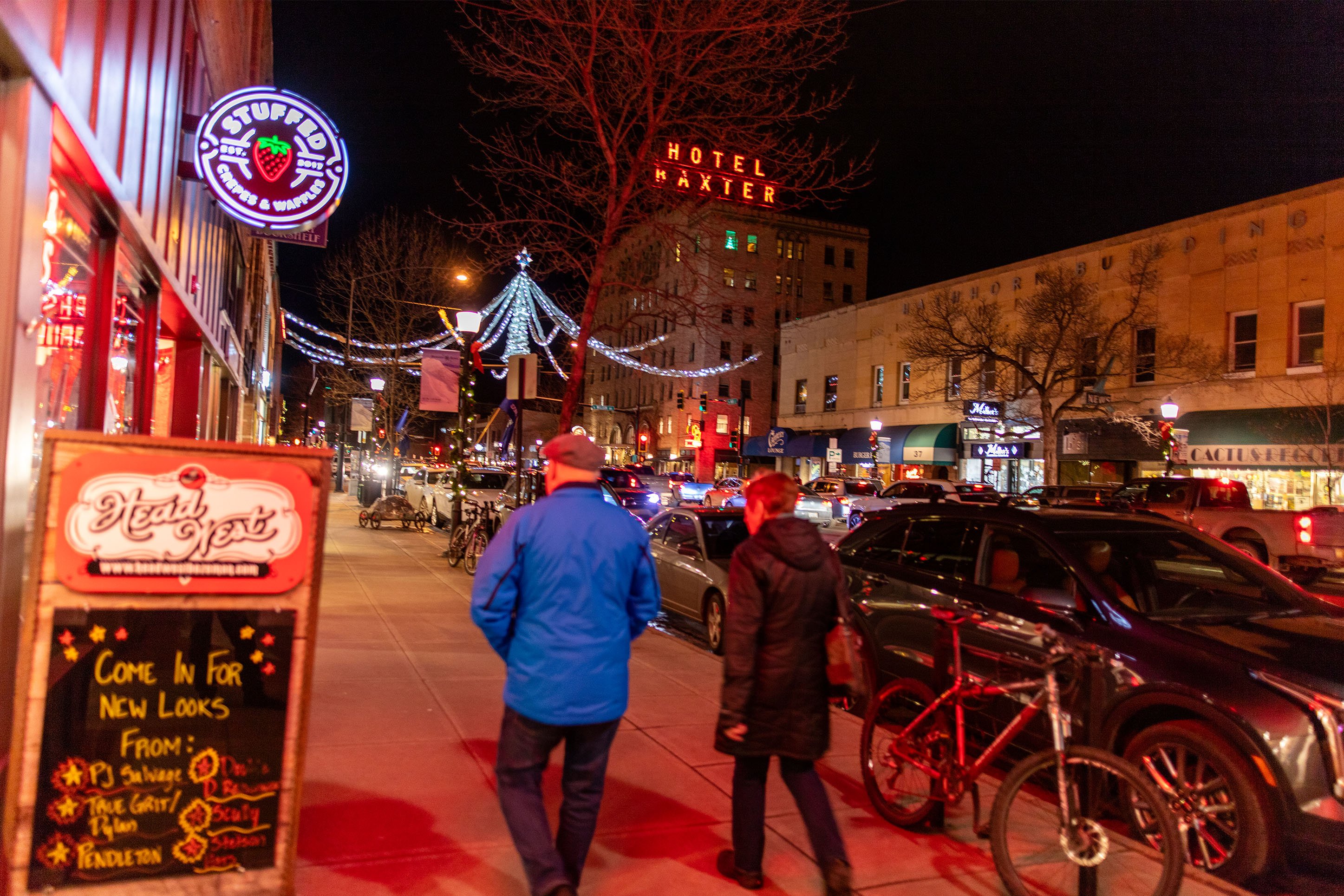 Feb 7, 2023
Brick Breeden Fieldhouse
Direct from New York, Broadway in Bozeman brings Legally Blonde, The Musical, to Montana State University! The ultimate Broadway tribute to girl power, Legally Blonde will take you from the UCLA sorority house to the Harvard halls of justice with the timely coming-of-age story of Broadway's brightest heroine.
Feb 17, 2023
Ellen Theatre
Grammy-award-winning country music stars Kathy Mattea and Suzy Bogguss team up for a long-awaited tour. Friends since their early days in Nashville, they had only found a few opportunities to collaborate musically, notably with grammy-nominated "Teach Your Children," their track from 1994's Red, Hot + Country compilation.
Feb 25-26, 2023
Willson School
Join the Bozeman Symphony with Concertmaster Carrie Krause on the violin to begin the evening with Stravinsky's Firebird Suite ending the program in a wildfire of musical bliss. Conducted by Norman Huynh, this is a performance you won't want to miss.
If you enjoyed this blog, take a look at some of our other related articles:
In our never-ending quest to keep up with all things new in Bozeman, we have been producing content for years and can't possibly update every blog when new businesses open or existing businesses close. Please reference the publish date and do your own due diligence when making plans.