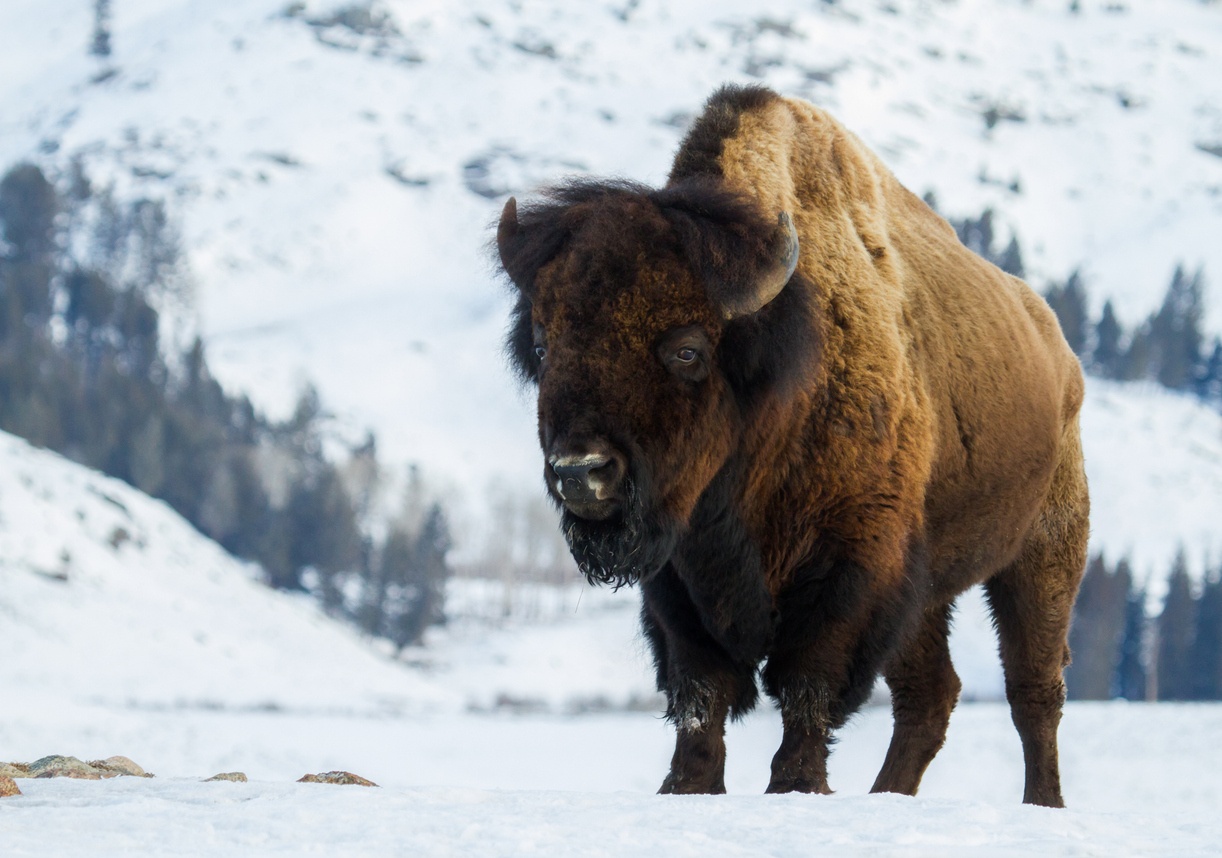 Bozeman is mainly known for being a cozy, mountain town with access to awesome skiing, with Big Sky Resort and Bridger Bowl. People might also recognize Bozeman for Montana State University. What you may not know is that Bozeman has a lot more to offer than just great skiing and a top notch university. Here are a few of our favorite reasons that you should make Bozeman your winter vacation destination.
Skiing/Snowboarding
If we didn't include skiing or snowboarding in our list, we would be crazy. Many people know Bozeman for the great resorts that reside in the area for all skill levels. With several great places to rent winter gear, anyone can take on the mountain and finish each day with unforgettable memories. Not one but two great resorts are within an hours drive from Bozeman. If you haven't experienced the skiing around Bozeman, we suggest you reorganize your bucket list!
Related: Top Secret Tree Skiing Staches at Bridger Bowl and Big Sky
Events
Do you like musical events? How about activity based events? Maybe theater? Whatever event you find interesting, Bozeman has you covered. The continual calendar of activities happening throughout the year, including the Intermountain Opera, Verge Theater, Montana Ballet Company, and several big name musical artists deliver something new and exciting for each trip to Bozeman.
Breweries and Distilleries
Brewing beer in Bozeman is not a new trend. Ever since 1867, Bozeman has been supplying the community with great craft beer. There are eight breweries and four distilleries that currently call Bozeman home with two more located in Belgrade and plans are in the works for more. We're not kidding when we say that there is a brewery or distillery for everyone. The rise of the micro brew industry in Montana, especially in Bozeman, is truly a wonderful way to spend some of your free time in the area.
Related: Bozeman Breweries: Enjoying the Best Beer Around Town
Restaurants
There is definitely not a lack of restaurants in Bozeman. With over 165 restaurants to choose from, you are sure to find a place that everyone will love. The cuisine in Bozeman has all your typical Montana dishes but also boasts unusual dishes that aren't quite as common in a landlocked town. It's not often that you can take your pick of fresh sushi, trout tacos, or even local bison burgers. Ask the locals their top 3 restaurants and I'm sure you won't hear any overlapping.
Related: 5 Fabulous Places to Dine in Bozeman
Hot Springs
When it comes to relaxation, swimming or soaking in a natural hot spring should be at the top of the list. Around Bozeman, there are several options to choose from including the local Bozeman Hot Springs or the out-of-town options including Chico Hot Springs or Norris Hot Springs. If you are searching for an extremely unique outdoor experience, we suggest checking out the Boiling River in Yellowstone National Park.
Related: Ranking The 14 Best Hot Springs In Montana
Snowshoeing
Winter has a way of transforming all the great hiking trails in Bozeman into a whole new scenic experience. It's difficult to continue to hike the trails with several feet of snow, yet it's a shame to let that beauty go to waste. Snowshoeing makes it possible to venture into a different perspective of the same great trails sprinkled in and around Bozeman. The sound of powder crunching underneath your every step will leave you hungry for more!
Related: 5 Places To Go Snowshoeing In Bozeman
Shopping
Is that cash burning a hole in your pocket? If that's the case, it sounds like you're in need of a shopping excursion. Bozeman is home to both national and local retail stores to offer a great variety for all shopping preferences. Who else could boast the largest carpeted mall west of the Mississippi? Shopping around Bozeman can be an exciting experience and be sure to stay up to day with any art walks or events going on in Bozeman!
Related: Where to Go Shopping in Bozeman This Winter
Ice Skating
As Bozeman has grown the skating rinks have become more and more busy. If you are looking for a change of pace from skiing, ice skating is a great way enjoy the winter. Bozeman has three main ice skating rinks including Beall Park, South Side Park, and Bogert Park. Ice skating is a great way to get your friends and family all out together to enjoy the great outdoors!
Sledding
If you think sledding is for young families or for children only, you're wrong. People of all ages flock to the popular sledding spots in town or take a more adventurous detour and discover sledding hills themselves. A few of the more popular hillsides in Bozeman can be found on Lindley Park, the Dinosaur Park, or Hyalite. Channeling your inner child has never been more fun!
If you enjoyed this blog, take a look at some of our other related articles: