4 Reasons for Empty Nesters to Visit Bozeman This Spring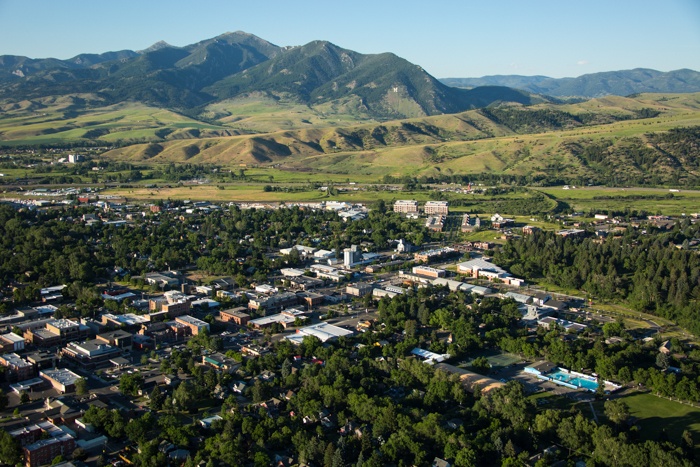 Remember when travel was simple…and then it wasn't? Good news; when the kiddos leave the nest, travel can be simple again! Bozeman is beautiful in the spring, weather changes from blue skies to spring showers and back again, making for some beautiful greenery and amazing scents. Restaurant patios open, sunsets happen later and people start spending more time outdoors. It's also the calm before the summer starts—a relaxing time to visit. The best part? You're calling the shots! If you still need a bit of prompting to visit Bozeman, here are a few more reasons.
Reason #1: Yellowstone is quiet.

Spring starts in Yellowstone when the snow melts from the roads, and for a brief time between late March and mid-April, some roads in the park are only open to non-motorized travel. That means, bring (or rent) a bike and start exploring! Wildlife watching is at it's finest as the babies start being born. Watch for baby bison, bear cubs and elk calves. It's pretty darn cute seeing the frisky little animals play around. Keep an eye out for Grizzly bears, emerging from the winter.
Reason #2: You get to choose the music.

Bozeman has a thriving music scene: classical, contemporary, country and everything in between. The Bozeman Symphony has three unique performances from March to May and the line-up at Brick Breeden Fieldhouse includes headliners such as Elton John, Tim McGraw and Faith Hill. Local taverns host music most nights, so if you want something a little more low-key, check out the Bozone event calendar.
Reason #3: Relaxing soaks.

Hot springs are a part of the lifestyle in Bozeman, and you'll soon understand why. Just a few miles out of town, Bozeman Hot Springs has both indoor and outdoor pools, each with a varying degree of temperature, including cold plunges! The outdoor pools are centered around a stage where they host music. For nights without a band, the sound system is pretty sweet in and of itself. Just half an hour down the road is Norris Hot Springs, a fabulous hot spring with a totally different vibe. Norris has one pool, delicious food and a bandstand often filled with bluegrass musicians.
Reason #4: Great food.

From gourmet pizza to Thai favorites, bistro fare or good old Montana comfort food, Bozeman has you covered. Poke around and you'll find some hidden favorites such as The Inn on the Gallatin, (try the cinnamon rolls.) In the mood for sushi? Try Seven, the sushi is wonderful, but it's not limited to fish, the menu includes dishes such as Yakisoba, Pork Belly Confit and locally raised beef.
By no means is this an exhaustive list. The fishing is great before the runoff, nearby trails are ready for hiking and the shopping is always fun. We hope you take some time to visit Bozeman this spring, you won't be disappointed.

If you enjoyed this blog, take a look at some of our other related articles: