Bozeman's Theater Scene
The performing arts are alive and well in Bozeman, Montana, with plenty of options for any traveler looking to enjoy some excellent live music, dance, or comedy in Big Sky Country. If you're a fan of live theater, Bozeman boasts a community of artists dedicated to offering high-quality classic and contemporary shows that will appeal to a variety of tastes, ages and budgets. Here's what you need to know about the Bozeman theater scene, plus the skinny on upcoming shows in the Gallatin Valley.
Montana Shakespeare in the Parks
For many Bozemanites, nothing says "summer has arrived" like the opening weekend of Montana Shakespeare in the Parks, which always kicks off its annual tour of outdoor performances on the lawn at Montana State University. MSP is Montana's most celebrated Shakespeare company, going on 51 years of delighting audiences with high-quality performances and enriching the arts programs of schools around the state. At a Shakespeare in the Parks performance, community members gather with their friends and family to experience incredible entertainment under the big sky stars. So whether or not you think you're a fan of Shakespeare, grab your lawn chairs (pro tip: no matter how warm it is at curtain time, you'll want a jacket and perhaps a blanket when the sun goes down), pack a picnic, and get ready for an unforgettable evening of entertainment and community bonding in beautiful Bozeman.
Upcoming shows
This summer, Montana Shakespeare in the Parks will present Shakespeare's "Measure for Measure" and Alexandre Dumas' "The Three Musketeers" in rotation in communities all around the state into September.
When:
June 14-17: "Measure for Measure"
June 21-24: "The Three Musketeers"
Where: The Grove at Montana State University
Cost: MSP shows are always free and open to the public, but the organization relies on the generosity of patrons and donors to continue their work, so be sure to contribute what you can afford.
Montana Shakespeare in the Parks players will also return to Bozeman for an encore of both shows at Lindley Park during the Sweet Pea Festival Aug. 4-6. For a full schedule, go to: shakespeareintheparks.org
Verge Theater
Formerly known as Equinox, Bozeman's most innovative theater has been a staple of the local theater scene since 1994, offering opportunities for actors of all ages to perform and experience "offbeat, thought-provoking, [and] heart-inspiring" live performances, including youth theater education and adult improvisation classes. Verge performances take place at the Crawford Theater, located at Bozeman's Emerson Center for the Arts.
Upcoming shows
The Verge presents "The Gallery," a new show written and performed by Bozeman native Julien Harris, which "takes a deep dive into how and why we get stuck and the power of art in order to open us back up to the world around us."
When: June 1-17
Tickets: $35
For more information, visit vergetheater.com.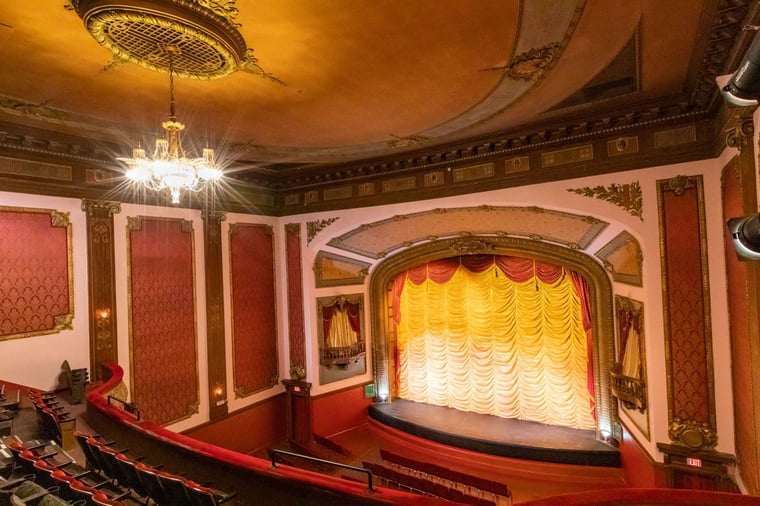 Montana TheaterWorks
Montana TheaterWorks is the resident company of the historic Ellen Theater, which hosts a huge variety of performances, including lectures, films, live music, and comedy all year round. Led by Mary Jo and Jon Ludin since 1995, Montana TheaterWorks brings professional guests, artists and community members together to present classic plays and musicals for theater lovers of all ages.
Upcoming shows
Montana TheaterWorks presents "Fiddler on the Roof," the classic musical about love and loss based on the stories of Sholom Aleichem.
When: July 14-31
Where: The Ellen Theater
Tickets: $26-$48
For more information, visit: https://theellen.my.salesforce-sites.com/ticket#/
Bozeman Actor's Theater
If you're into great acting plus edgy contemporary and classic plays, Bozeman Actors Theater is for you. Founded in 2016, Bozeman's newest company is dedicated to producing "professional, thought-provoking, and adventurous" live theater in the Gallatin Valley. Bozeman Actors Theater doesn't currently have any upcoming shows scheduled, but you can join their mailing list and learn more at Bozemanactorstheater.org.
Intermountain Opera
Bozeman's own resident opera company since 1978 (yes, really!), Intermountain Opera consistently produces outstanding performances that rival those of any metropolitan area. They're on this list because they frequently tackle some of the American musical theater canon's most difficult and inspiring shows, such as "My Fair Lady," "Camelot," and "Into the Woods." If you're lucky enough to be in town when Intermountain Opera is performing, you won't want to miss it.
Upcoming shows
This fall (Nov. 4-6), Intermountain Opera will present "The Falling and the Rising," "a new American opera by Zach Redler & Jerre Dye commissioned by the U.S. Army Field Band & Soldiers' Chorus to create an emotional connection between the public and the military who protects them."
For more information, visit intermountainopera.org.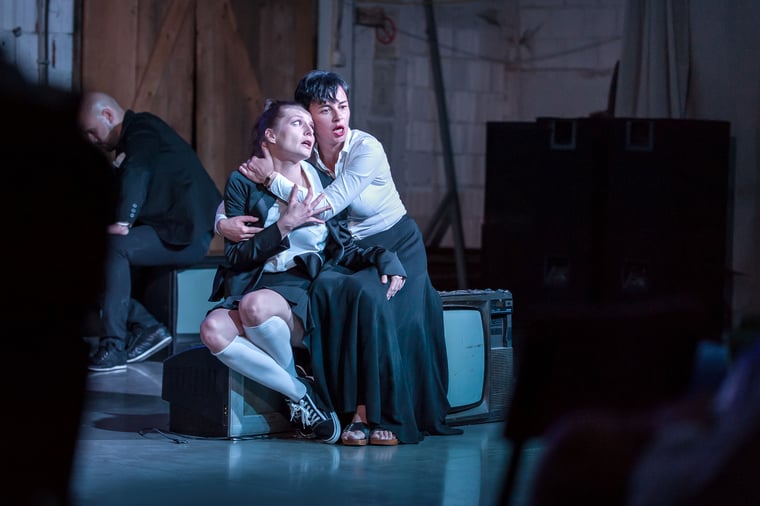 The Blue Slipper Theater
Offering "the best in community theater" for nearly 60 years, the Blue Slipper is located in Livingston, Montana, just a 20-minute drive from Bozeman. Here you can see some big, powerful shows on a teeny tiny stage (often with just a few actors), produced by an all-volunteer group of locals who are passionate about live theater. Get a reservation at the award-winning 2nd Street Bistro or the fabulous Livingston Bar & Grille, take in a play and make a night of it.
Upcoming shows
In June, the Blue Slipper offers "The Last Five Years," a poignant and award-winning two-person musical about a failing marriage. In August, you can see "30 Original Plays in 60 Minutes," presented by the women of In A State Between and billed as "an electric and intimate night of cast-written, audience-driven theatre."
When:
June 16-25: "The Last Five Years"
Aug. 25-Sept. 2: "30 Original Plays in 60 Minutes"
Where: The Blue Slipper Theater
For tickets and info, go to: blueslipper.org.
Want to learn more about arts and culture in Bozeman and Big Sky Country? Visit our Play in Bozeman guide today.
If you enjoyed this blog, take a look at some of our other related articles:
In our never-ending quest to keep up with all things new in Bozeman, we have been producing content for years and can't possibly update every blog when new businesses open or existing businesses close. Please reference the publish date and do your own due diligence when making plans.