Get Ready for MSU Bobcat Football!
Fall in Montana means crisp air, blue skies, and a return to the daily routines of school and work. But above all, fall means football. If you live in Bozeman, you won't escape the sounds of cheering fans or the traffic caused by a home game at Bobcat Stadium, so you might as well just show up and participate. After a standout season last year, the Bobcats will face many of their toughest rivals again this year and get another chance to be on top. Here's what you have to look forward to when football season is finally here. Go Cats!
Cat-Griz
Cat-Griz, the annual Montana vs. Montana game between the Montana State Bobcats and the University of Montana Grizzlies, is when local football fans (and dedicated out-of-state alumni) become football fanatics. This subdivision rivalry, which goes back to 1897, has become a way for the Bozeman and greater Montana community to come together for a little friendly (ahem) competition in support of both football and our local food banks. Regardless of the other top-notch competitors the Bobcats may face each season, this game is the one that Cat Fans look forward to all year long. After only one unfortunate loss to the Griz in the past six years, Montana State is gearing up to hang onto its 2022 title during this year's "Brawl of the Wild" in Missoula, and it's bound to be a great show.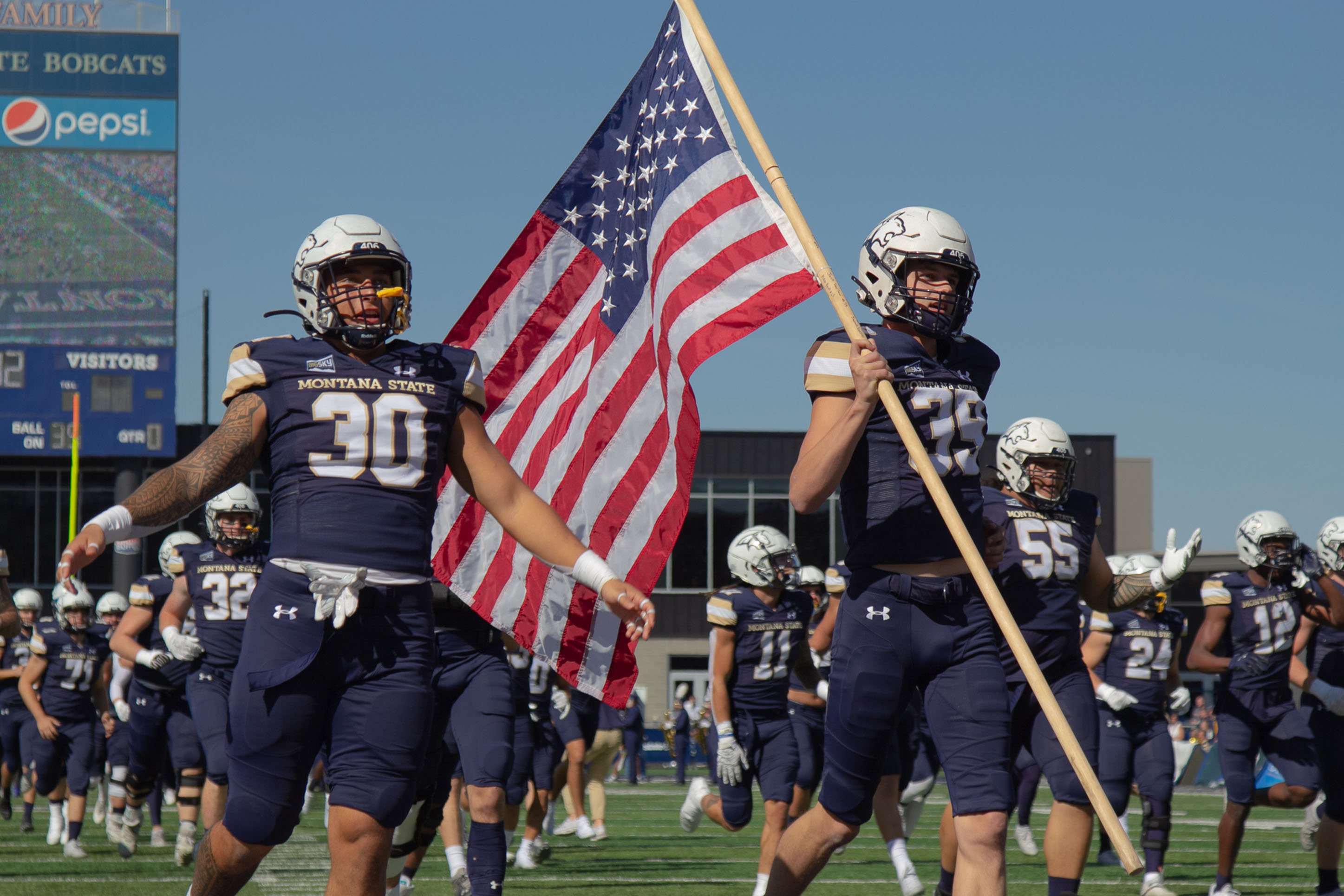 2023 Schedule
The season kicks off with a home game on Saturday, Sept. 2 against Utah Tech, a team MSU beat by a slim margin last season. After that, the Bobcats face South Dakota State, a team they lost to in the semi-final last year, and the current FCS champion. Season tickets are sold out, but individual game tickets can be purchased here.
Sept. 2: Utah Tech (Gold Rush)
Sept. 9: at South Dakota State
Sept. 16: Stetson
Sept. 23: at Weber State
Sept. 30: Portland State (Homecoming)
Oct. 14: Cal Poly (Family Weekend)
Oct. 21: at Sacramento State
Oct. 28: at Idaho
Nov. 4: Northern Arizona (Pack the Place in Pink)
Nov. 11: Eastern Washington (Senior Day)
Nov. 18: Cat-Griz at University of Montana
*home games in bold
What to Look Forward To
It's been an incredible few years for the Bobcats, as they have soared to new heights under coach Bret Vigen, reaching the FCS semi-final for two years in a row and garnering national recognition for several individual players. Coach Vigen, who is in his third year at MSU, says that what will take this "coach-led but player-driven" team from good to great is "the mental game," which has been a focus of fall football camp, as well as a commitment to becoming bigger, faster and stronger. Going into the 2023-24 season, Montana State is ranked at number four, just behind the University of Montana. While their rivalry will never die, these Montana teams can at least align in the goal of unseating the top two ranking teams next door, North Dakota State and South Dakota State. While expectations are high, the Bobcats will be welcoming back many returning players eager to take things to the next level and not just meet but exceed them.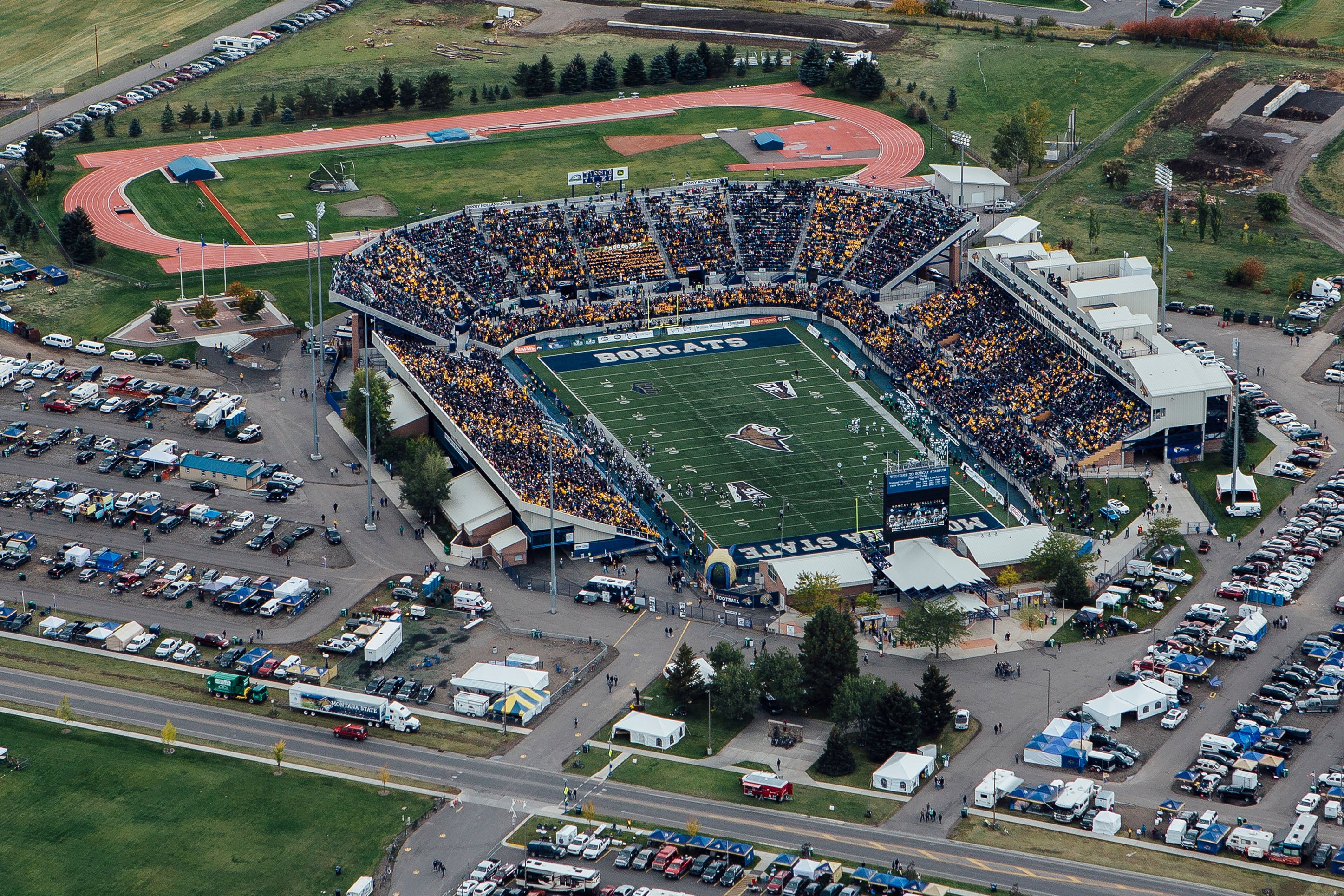 Where to Watch Montana State Dominate
If you can't make the game in person, all Montana State Football games will be available through local cable stations, ESPN+/ESPN 2, or via Fubo TV. For details on where to watch specific games, click here.
Ready to come play in Bozeman? Find out about activities from hiking to sports and live performances at Visit Bozeman.
If you enjoyed this blog, take a look at some of our other related articles:
In our never-ending quest to keep up with all things new in Bozeman, we have been producing content for years and can't possibly update every blog when new businesses open or existing businesses close. Please reference the publish date and do your own due diligence when making plans.