Gluten Free Options Around Bozeman
Planning what you're going to eat while traveling can be stressful, let alone if you have to plan your meals around a food allergy or gluten sensitivity. While we recommend letting your server know if you have gluten intolerance or sensitivity, the restaurants on this list all feature gluten-free items to make your stay in Bozeman with gluten sensitivity a bit less stressful.
The Daily Coffee & Eatery
Serving the Bozeman community for over 25 years, The Daily is an excellent spot for grab-and-go breakfast options. They always have gluten-free, dairy-free, and vegan options and several unique breakfast options on the menu. Their daily gluten-free offerings are bundts, cookies, brownies, tarts, and more.
Dave's Sushi
Another longtime Bozeman staple, Dave's Sushi is a local favorite for sushi and has a very knowledgeable celiac-friendly staff. By nature, sushi tends to be a more gluten-free option for meals, but Dave's, in particular, has a wide variety of rolls available on the menu.
Farmacy
In the midst of a move to midtown Bozeman, Farmacy is Bozeman's premiere vegan eatery, serving up plant-based salad and grain bowls that are in tune with food sensitivities of all kinds. They make their own cold-pressed juices for those interested in lighter fare, or try one of their build-your-own bowls and customize it to perfectly suit your taste.
Feast Raw Bar & Bistro
If you're searching for a more upscale dining experience that caters to gluten sensitivity, Feast is among the best in Bozeman for both fine dining and food sensitivity. Seasonal organic ingredients inspire their rotating menus, and they often use local and sustainably sourced meats wherever possible. Their oysters are some of the best in town and a great gluten-free starter!
Five on Black
The only Bozeman restaurant on the National Celiac Association directory of gluten-free restaurants, Five on Black serves Brazillian-inspired build-your-own bowls. A great choice to grab a quick and easy lunch, their entire menu is celiac-friendly and will allow you a great variety of options.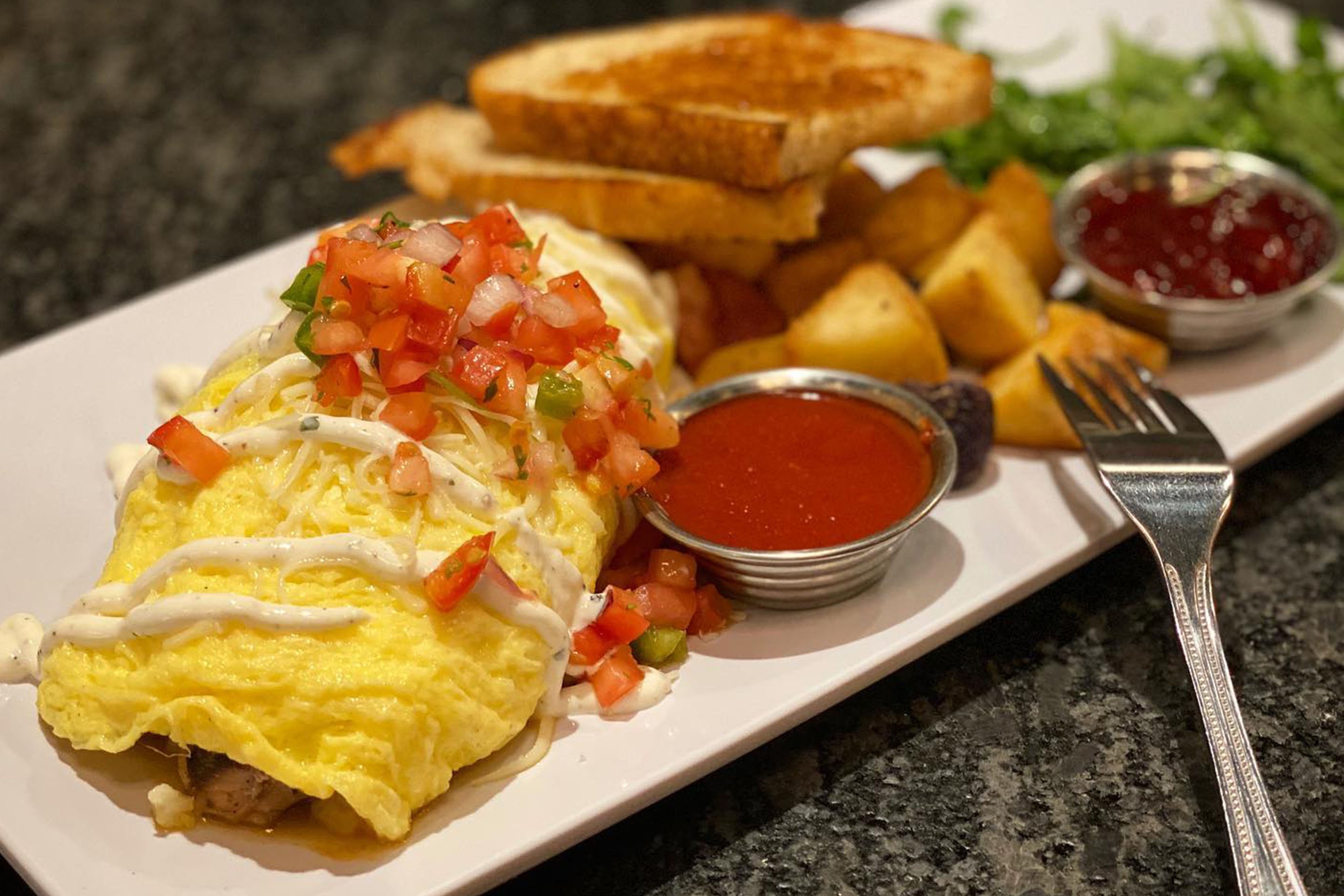 Jam! On Main
One of the most popular brunch options in Bozeman, Jam! has a variety of gluten-free options on its menu, especially for items where a bread substitute is available. The coconut banana pancake is a delicious breakfast treat made with gluten-free flour to keep your stomach happy in more ways than one.
Mountains Walking Brewery
Though their beers contain gluten, the gluten-friendly cauliflower crust pizza at Mountains Walking more than makes up for it and is prepared in a separate gluten-free oven for extra caution. All their regular pizzas are available on the gluten-friendly crust for a small upcharge, or you can go for the build-your-own option. They also have some excellent gluten-friendly appetizer options available as well.
Nova Café
Another classic Bozeman brunch spot, Nova Café proudly serves up some of the best breakfasts on Main street in addition to their variety of gluten-free, vegetarian, and vegan options. Their combination of "eggcellent options" definitely appeals to the gluten-sensitive, along with their plentiful meat and bowl options.
Plonk Wine
A local favorite Happy Hour spot, Plonk has a wide variety of gluten-free menu items, including dessert, cocktails, and wine. Around half of their entrees and a handful of starters are listed as gluten-free on their menu, and the majority of their desserts.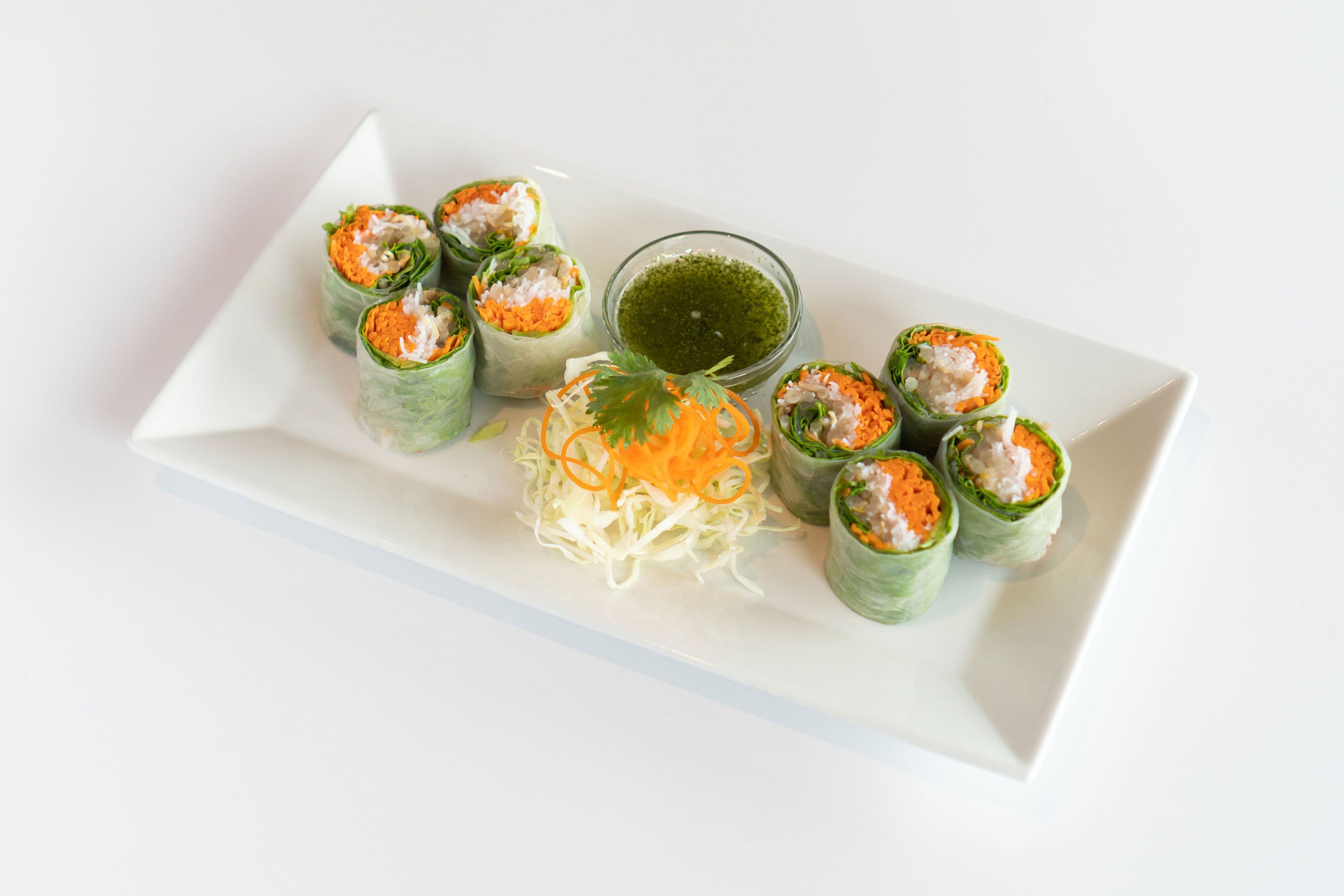 Rice Fine Thai Cuisine
With multiple locations in Bozeman, Belgrade, and Livingston, Rice has a highly accessible gluten-free menu on top of serving some of the best Thai food in the Gallatin Valley. Their menu also helpfully denotes its gluten-free items, which are extensive.
Seven Sushi
Offering an entirely gluten-free list of appetizers, Seven Sushi gets creative with its celiac-friendly menu. In addition to their fantastic selection of sushi, they also have additional gluten-free entrees like Wagyu ribs or miso salmon. Seven also has a diverse Happy Hour and lunch menu with great gluten-free options.
Sister's Gluten-Free Bakery
Sister's Bakery specializes in gluten-free baked goods with a diverse selection of bread with specialty options. Their novelties are sure to satisfy your sweet tooth, with cinnamon rolls, brownies, pies, cakes, and more available daily. They even sell gluten-free croutons and stuffing mixes for you to take home.
Whistle Pig Korean
Catering to the vegetarian, vegan, and gluten-free crowd, Whistle Pig's authentic Korean food is a unique option for the gluten-sensitive visiting Bozeman. Their sweet potato starch noodles are a delicious vegan and gluten-free option.
Yo Poké
Bozeman's take on the growing poke bowl craze, Yo Poké offers build-your-own poke bowls and highlights their sauces that are gluten-free right on their menu. As with most build-your-own style eateries, the finished product can be as gluten-free as you make it based on your choices.
Though this isn't an all-inclusive list of gluten-free options in Bozeman, hopefully, there are enough options to get you started brainstorming where you want to eat on your visit.
If you enjoyed this blog, take a look at some of our other related articles:
In our never-ending quest to keep up with all things new in Bozeman, we have been producing content for years and can't possibly update every blog when new businesses open or existing businesses close. Please reference the publish date and do your own due diligence when making plans.