7 Guest Ranches in Montana You Need to Visit Near Bozeman
Photo courtesy of Covered Wagon Ranch
Guest ranches have been around since the 19th century. America's love of the wild west prompted people from cities on the east coast to venture west seeking a reprieve from the bustle, and a taste of wide-open spaces and life on a working ranch. There is no shortage of excitement at these seven Montana guest ranches located near Bozeman, MT.
What to Expect on a Ranch Vacation in Montana
Historically, ranch owners and ranch hands referred to these guests as "Dudes," prompting the name "Dude Ranches." Today, these ranches have moved from having their guests help with the everyday work, to offering a variety of outdoor activities. Most still offer horseback riding as a mainstay, but recreation such as fly-fishing, hiking and wagon rides have been added to the itineraries. Ranch grub is still served, sometimes via a wagon ride to special spots, but the classic fare is taken up a notch and most have an impressive selection of libations to accompany the meals.

Summer isn't the only time you can visit. Many Montana guest ranches are open during the winter with activities such as cross-country skiing and snowshoeing. There are also two world-class downhill ski areas just outside of Bozeman, so pack your gear!

Gettin' hitched? Montana's guest ranches are perfect for destination weddings and have all the amenities you'll need. And with Yellowstone National Park just a stone's throw away, wedding guests will have plenty to explore.

The ranches listed below are all near Bozeman, each with its own unique style, so check out their specialties before making a decision!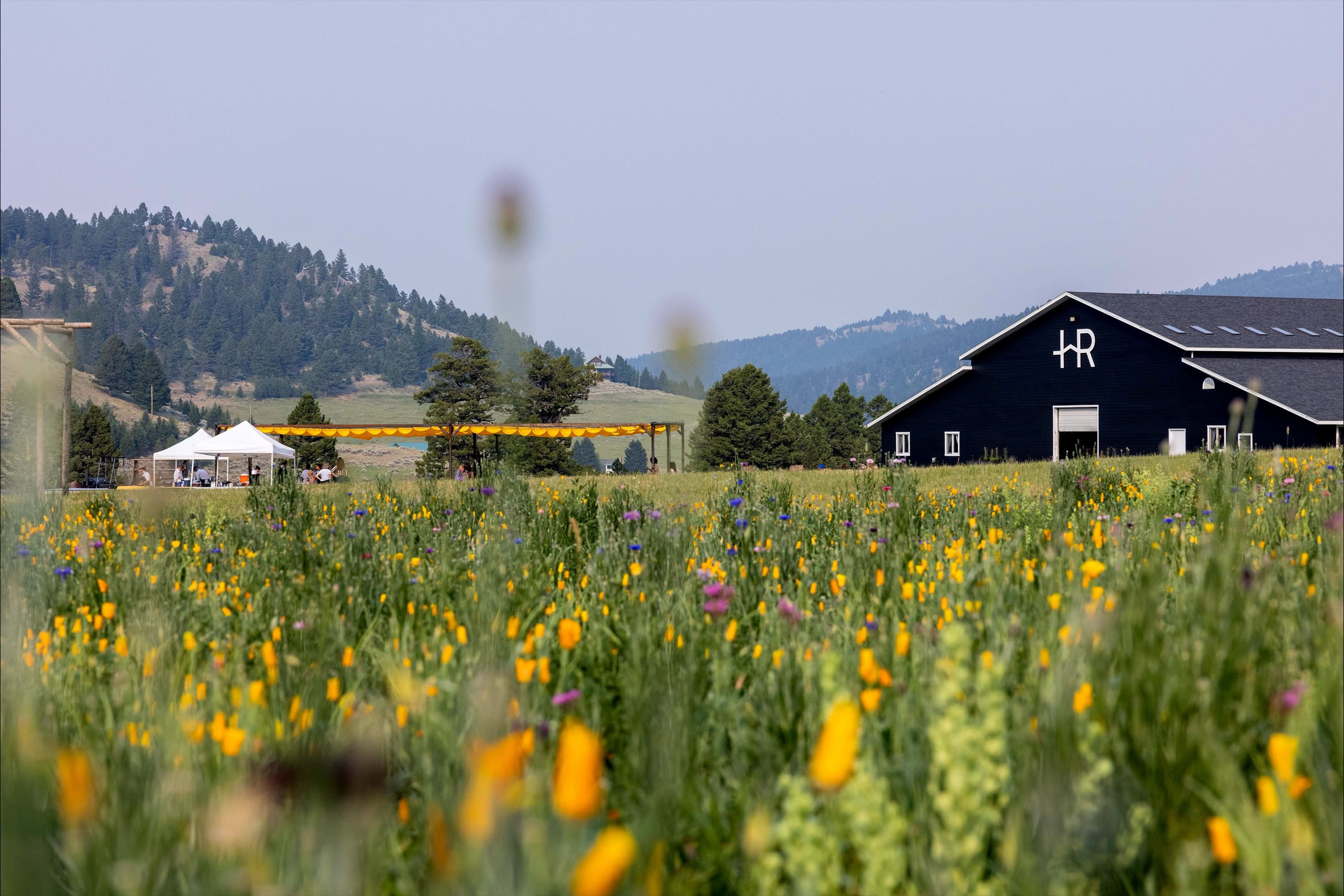 Photo by Alyssa Henry, Hardscrabble Ranch
Tucked at the base of the Bridger Mountains, Hardscrabble is a great place for a digital detox. You won't find cable or internet, but the sunsets are spectacular. This is a great ranch for large gatherings, weddings, or corporate events, with indoor and outdoor venues, plus two full-sized kitchens. It's also adjacent to great mountain biking and hiking trails.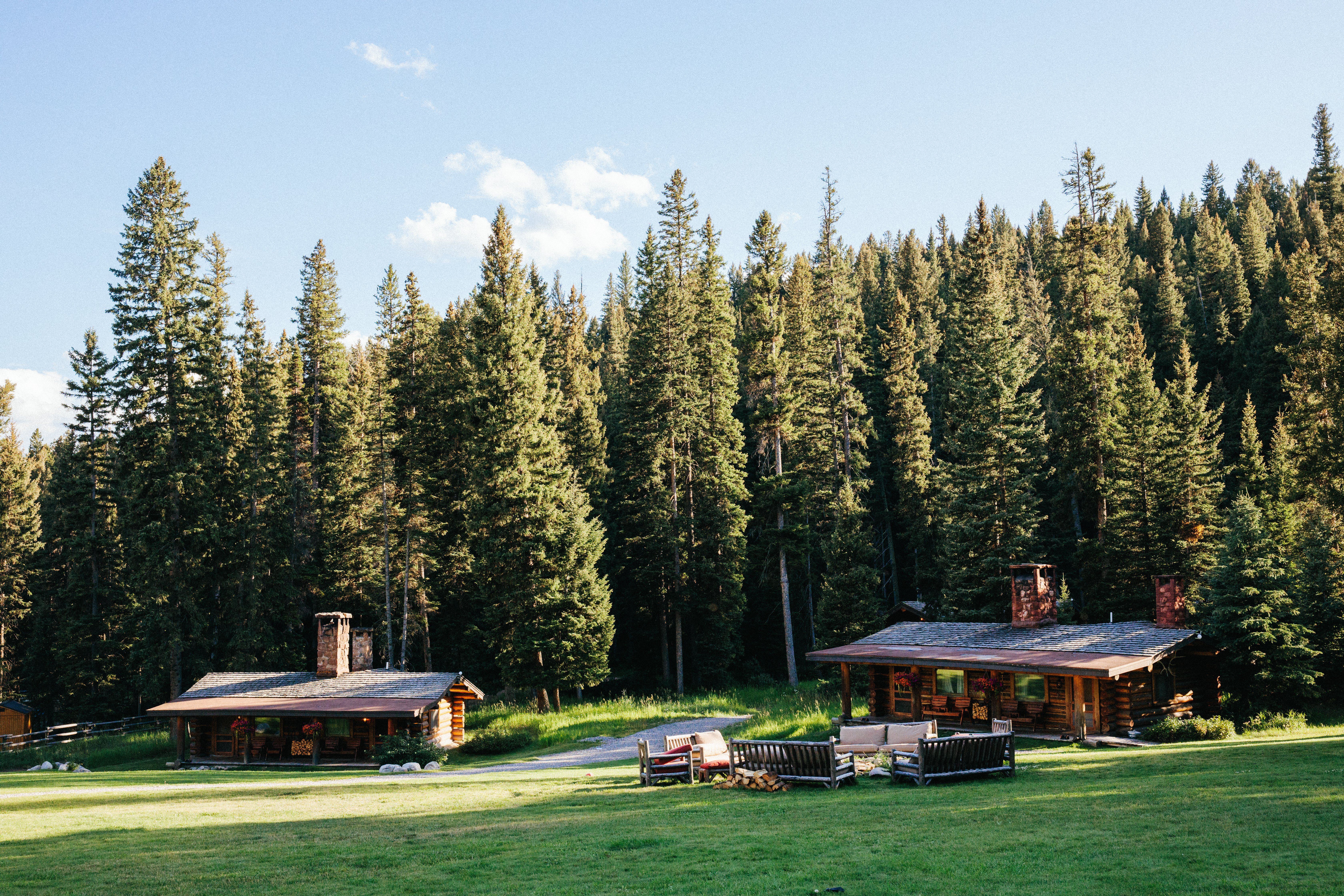 Photo courtesy of Lone Mountain Guest Ranch
Nestled in the mountains next to Big Sky Resort, this guest ranch features over 80 miles of world-class Nordic ski trails. After a long day skiing, you can enjoy a sleigh ride dinner and a cozy cabin. Summer adventures include mountain biking, horseback riding, and youth adventure programs.
Located near the Yellowstone River, guests can spend their days rafting or fishing on the famed river. Towering mountains behind the ranch afford spectacular hiking, and the pool and hot tub are excellent ways to relax those tired muscles. Bonus tip: Ask the wranglers to teach you some western dance moves; they know how to "cut a rug."

Photo courtesy of 320 Guest Ranch
This 110-year-old former homestead sits right on the beautiful Gallatin River, where portions of "A River Runs Through It" were filmed. Needless to say, the fishing is great and the ranch offers lessons for those just starting out. Trail rides take you to some seriously amazing views, and the appetizer sleigh rides in the winter are not to be missed.
Since 1922, this family-oriented guest ranch in Gallatin Gateway has offered horseback riding, fishing, hiking, swimming and Yellowstone trips to visitors. Programming includes both shared and independent activities. During the winter, it offers private lunch and dinner sleigh rides!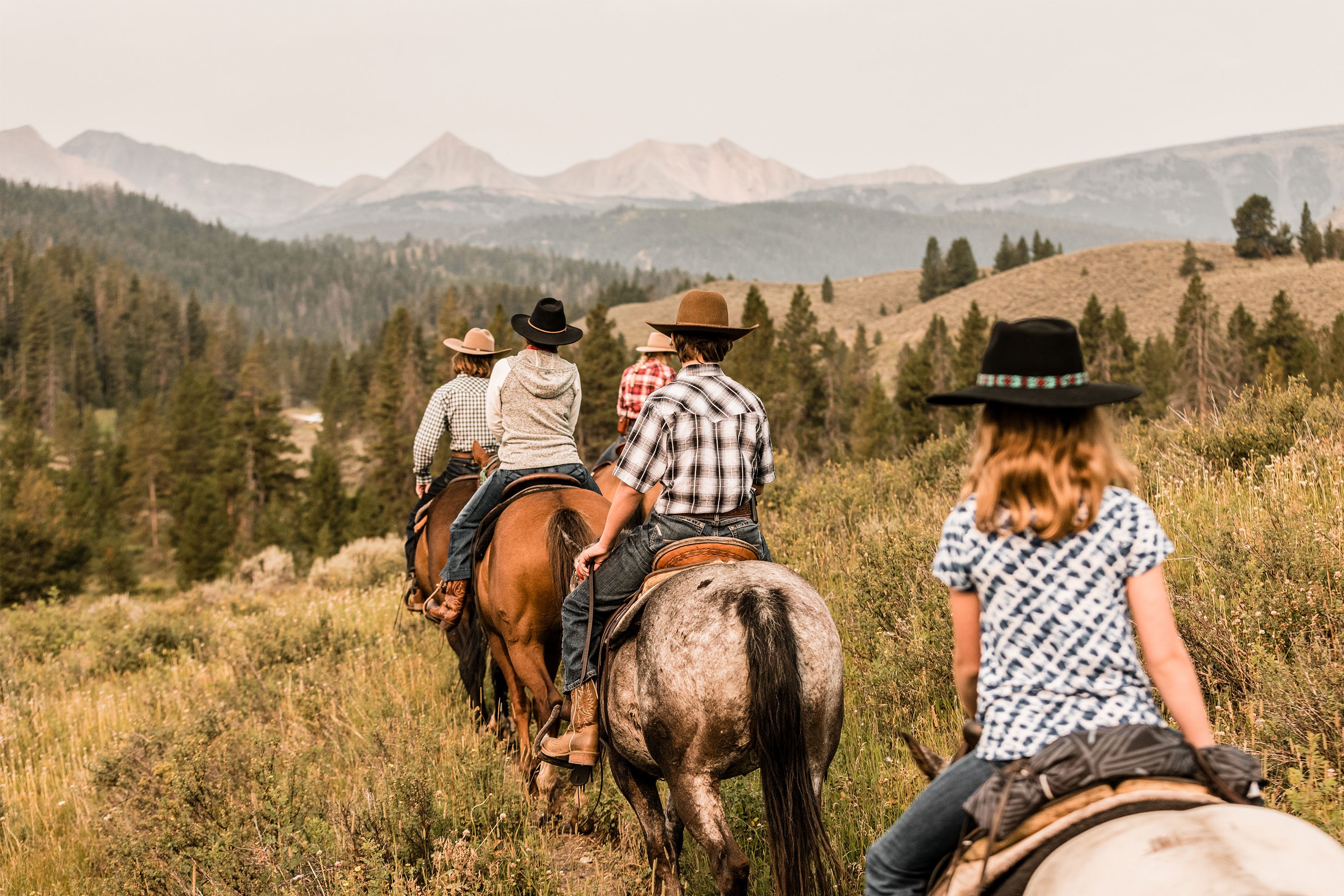 Photo by Justin Graddy, Buffalo Media Group, Nine Quarter Circle Ranch
For 75 years, three generations of families have operated the ranch, along with raising and training Appaloosa horses. The ranch has a great kids' program and is known for horseback riding and fly fishing.
The Covered Wagon features original cabins from when it was homesteaded in the 1920s. These cozy-chic accommodations have wood-burning stoves, a delight on cool evenings. Just three miles from the northwest corner of Yellowstone, this is one of the oldest, continuously operating ranches in the canyon. Guests enjoy backcountry trail riding into the Gallatin and Madison ranges.
Keep in mind, guest ranches fill up quickly, so pull up your bootstraps and make those reservations early!

If you enjoyed this blog, take a look at some of our other related articles: